Global Multilingual SEO Fails (And How to Fix It)
Global multilingual SEO can be difficult, especially when your business has an international reach or sells products and services in multiple languages.
You need to consider the local search environment, think about differences in content strategy, and pay attention to keywords that are specific to each target market.
It doesn't necessarily have to be hard if you have the right strategies in place — strategies like those outlined in this article on 5 reasons why global multilingual SEO fails.
Reason #1 – You Don't Have a Specific International SEO Strategy
If you don't have a specific global SEO strategy, your efforts are going to be scattered and ineffective.
You need to be clear about your goals and objectives for each country you're targeting.
Without this level of specificity, you'll never be able to create an effective global SEO campaign.
Part of having a successful global SEO strategy is understanding which keywords to target in each country.
Just because a keyword is popular in one country doesn't mean it will be popular in another, and simple translation doesn't work.
Research is essential to determine which keywords will be most effective for each market you're targeting.
Reason #2 – You Haven't Analyzed the Local Market
So, while your local SEO strategy may be performing well and hitting alllllll your targets, don't assume it will work in other markets as well.
You need to take the time to analyze the local market before you launch your campaign.
Otherwise, you could end up wasting a lot of time and money on strategies that don't work.
To fix this issue, start by doing some research on the local market and the specific audience.
Find out what kind of keywords are being used, what kind of content is popular, and what kind of search engine optimization strategies are being used by your competitors.
Once you have a good understanding of the local market, you are one step closer to getting organic traffic from those countries.
Reason #3 – Your Local Sites Are Not Properly Optimized
One of the most common global multilingual SEO issues is that local sites are not correctly optimized.
This can be a big problem because it can prevent your site from ranking in local search results.
Unfortunately, many companies rush to go global, leading to live, half-baked local sites.
Perhaps there wasn't enough time to fully translate the local sites, or maybe you were tight on budget.
Whatever the reason, know that your traffic will suffer.
To fix this, you need to ensure that your local sites are properly optimized for the keywords you want to rank for.
You can do this by using advanced SEO strategies like keyword research and on-page optimization.
Or by hiring a freelancer on Legiit or any other platform to do the job for you.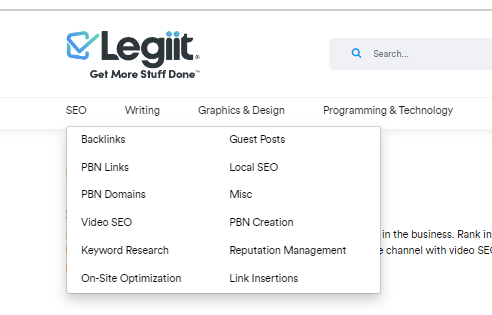 If possible, launch the website after the translation or localization.
The optimization process is not complicated if the local sites use the same website and template design.
Reason #4 – Your Content Is Not Localized, Only Translated
One of the biggest global multilingual SEO issues is that your content is not localized, only translated.
Many well-known brands have made the same mistake, leading to confusion and even frustration.
This can be a big mistake, as it can make your site not relevant for people in other countries.
To fix this, you need to write content in a way that makes sense to people in other countries.
This means using local slang and idioms, as well as understanding the cultural context of your audience.
Reason #5 – You Have Lost Optimization Control Over Local Sites
Normally, if you use the same website structures, template designs, content, etc., on all your global sites, you can easily maintain consistent SEO efforts and quality.
This means that you only need to optimize it for the original site and push the same templates out to all local websites.
So, if they all pull in the same fields with localized elements, you won't need to optimize each global site.
However, it happens that the local teams create local versions of the templates, content, and micro-sites to accommodate the local audience's needs.
And as time goes by, your company may lose optimization control over local sites.
This could lead to a considerably large and complicated duplication problem, update challenges, and wasted resources.
That's why you need to create global SEO best practice guides and standards for all your local teams to follow.
Educate them about basic your SEO standards.
Reason #6 – You're Not Looking Beyond Google
Google holds over 92% of the global market share, processing over 3.5 billion searches every day.
But, while it's one of the most popular search engines, there are other search engines out there you should not forget about.
More importantly, in some countries, Google may not be the first choice either.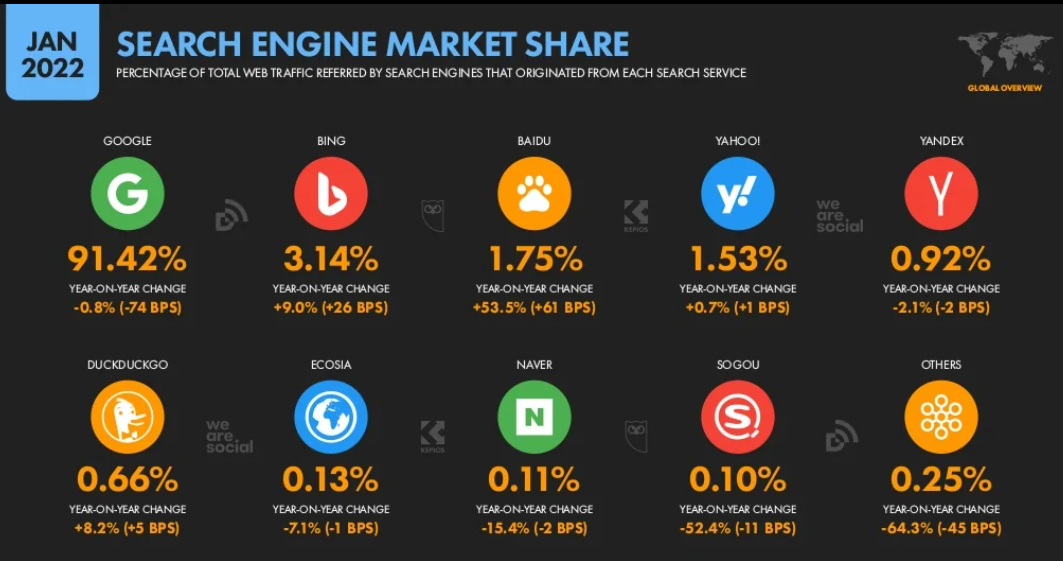 For example, Yandex and Baidu are highly popular in Russia and China, respectively.
Not optimizing for these other search engines means you're missing out on a lot of potential traffic.
An effective international SEO strategy that takes into consideration these other search engines will rank your website in your target countries.
Final Remarks
If you're not using advanced SEO strategies tailored for a global audience, your international website is likely failing to reach its full potential.
Don't let your global SEO strategy fall flat – use these tips to troubleshoot and fix common mistakes.
With a little effort, you can make sure your website is visible to searchers around the world.