Legiit Featured Service Of The Week
Every Week The Legiit Management Team Will Be Selecting The Legiit Featured Service Of The Week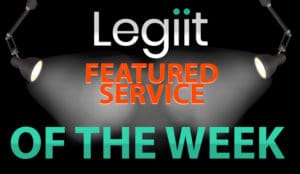 Each Service Selected Will:
Have Their Service Displayed In A Pinned Post In Both The Legiit Official Facebook Group And The Superstar SEO Facebook Group For The Entire Week
Be Sent To The Entire Superstar SEO and Legiit Email List
Be Featured In A Video On The Superstar SEO Youtube Channel
Be given an image to add to their service saying something to the effect of "Legiit Featured Service Week Of XX/XX/XXXX
Be highlighted on the site as a featured service
Rules:
1. It will never ever be one of my services
2. I will not be looking at the entries myself.
The decision will be made by my staff (who don't know any of you) each week to ensure impartiality.
3. You will be required to provide at least a demonstration of your service, with a full complimentary example being preferred that will be displayed publicly if chosen.
This is done to ensure that quality services are featured and to maintain the integrity of the recommendation.
4. No one seller will be featured more than once per calendar year.
5. If you "follow up" or ask in any way if your service will be picked, why yours wasn't picked, if we got yours or anything that in any way annoys me or my staff you will be disqualified. Forever.
6. You MUST fill out this form: https://superstarseo.com/legiitfeaturedservice to be considered.
Sending the information anywhere else including commenting on this or any other post will disqualify you from consideration.
Good luck everyone!