Mobile Keyword Ranking & Research for Better SEO
With the ever-increasing use of mobile devices to access the Internet, it's no surprise that Google began to favor mobile-friendly search results a few years back. This means that understanding mobile keyword ranking is critical for your SEO efforts.
More than half of all web traffic is mobile. So, according to Statista, in 2021, mobile devices (without tablets) generated 54.4% of global website traffic.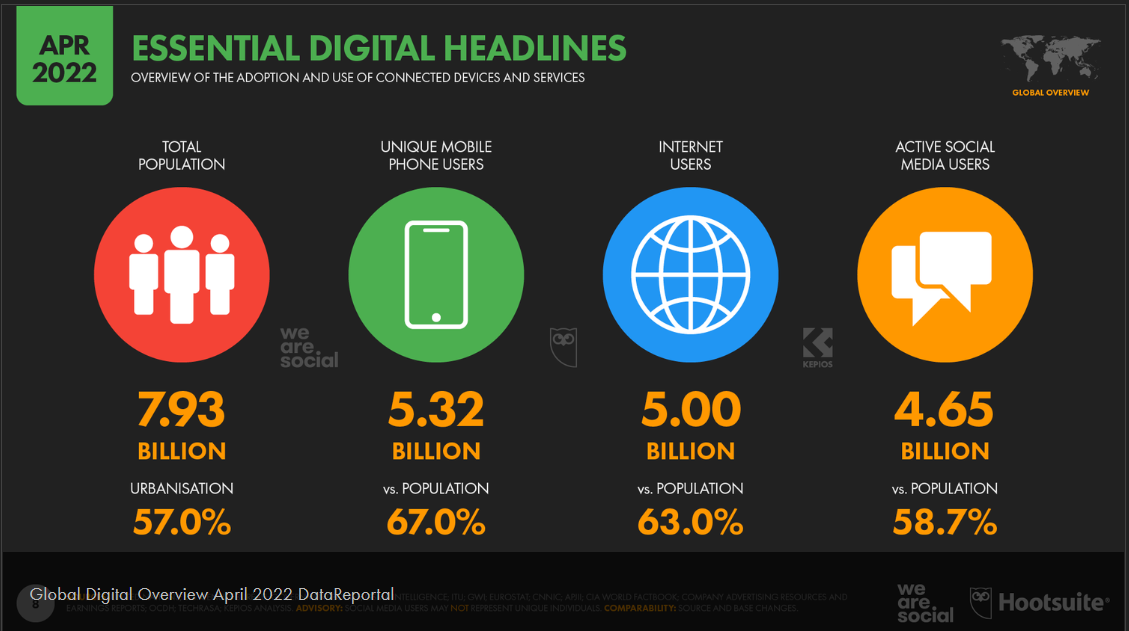 With so much focus on the importance of mobile-friendliness, your business needs to ensure that your site design and content are optimized for mobile and desktop users.
Mobile SEO vs. Desktop SEO: Differences in Ranking
Despite web and mobile SEO still following the same basic principles, some differences shouldn't be overlooked.
There are plenty of reasons why mobile search can differ from desktop:
Site speed
The screen size
Preferences about how to search (shorter vs. longer keywords)
Readability and overall user experience are much more engaging on mobile vs. desktop.
Typos and questions are more common on mobile.
However, one thing is true for both mobile and desktop SEO.
When it comes to effective desktop and mobile keyword ranking, user intent trumps all.
Your content should answer the user's question using keywords they've searched for.
What to Keep in Mind for Mobile Keyword Ranking
1. Define Which Devices You Want to Collect Data From
The first step is to define which devices you want to collect data from.
This will help you determine which keywords are most relevant to your mobile website optimization.
Responsive design is old news. If you don't already know, your website should scale to whatever device visitors use to access it.
Generally, people use smartphones or tablets to search the Internet, so it's important to consider all these devices when conducting your research.
With tablets, the search activity more closely reflects that of a PC, as they are used more when at home.
The small size of the SERP and the on-the-go search needs on smartphone devices means you should keep it short and simple.
So, start optimizing your keyword lists for some "on-the-go" terms.
Also, you can check if your website is mobile-friendly here.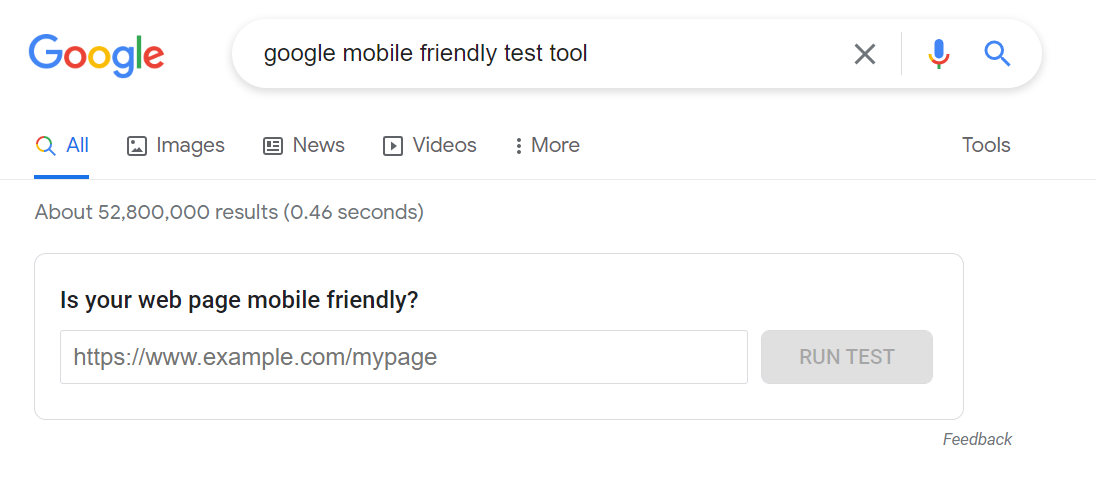 2. Spoken vs. Typed Queries
In general, we tend to speak differently than we type.
We use longer, question/conversation-like phrases when we talk.
This is because using voice commands is easier than typing out the same long search query.
This is especially true when we're on our smartphones.
When we're on the go — driving, walking, doing chores, etc. — it's often easier to use voice commands.
However, very few people use voice commands when searching on their laptops or desktops.
It's much easier to type.
That's why you should keep this in mind for your mobile keyword ranking.
3. Typo-Ridden Keywords Can Boost Traffic
I'm probably not the only one who knows I've made a typo when searching and don't fix it anyway cuz I'm in a hurry (or… probably a bit lazy).
But, I get relevant search results either way.
In my defense, it's more likely to make typos since it's harder to type on a smaller screen than on a keyboard.
So, sometimes, searches for keywords with typos can generate more traffic than correctly spelled keywords.
This is also true because they are less competitive.
So, when ranking keywords, also focus on typo-ridden keywords that
have high search volume and low competition.
Furthermore, consider the searcher's intent when choosing keywords.
Are they looking to purchase something or just learn more about a topic?
4. Explore Shorter (Typed) Keywords
As mentioned before, voice-driven keywords tend to be longer and more conversational.
However, overall mobile-friendly keywords are short and succinct when typing.
This should come as no surprise––shorter keywords are common in mobile searches.
No one wants to type super long keywords on their mobile device.
So, it's a heck of a lot easier to use the minimum amount of words and/or phrases that will get you what you're looking for.
5. Pay Attention to Local SEO for Mobile
Local SEO is pretty important and vital for mobile search.
This is good news for you if you're a locally based business.
Local searches are incredibly common on mobile devices.
Because the majority of mobile devices use GPS to constantly track users' location, this data can be easily reached by search engines.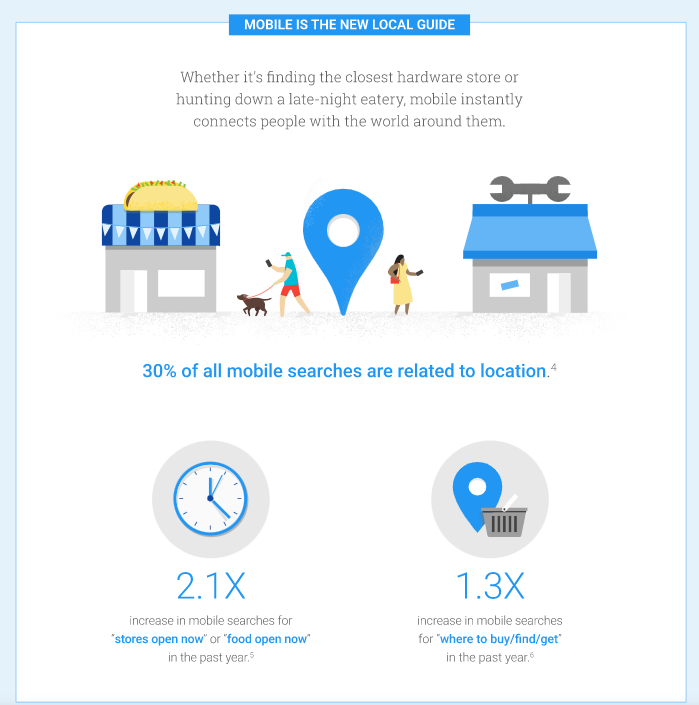 The most common expressions are "nearby" and "near me," so pay attention to them for your mobile keyword ranking.
That's why users' location is a primary reason why search results for smartphones are so much more variable than those for desktops.
Conclusion
In conclusion, mobile keyword ranking is a process that can help improve your website's SEO.
It involves research and analysis of the keywords people use to search for information or businesses like yours.
By understanding how people are searching, you can adjust your website and content to rank higher in the search results.
This will help you attract more visitors and ultimately convert more leads into customers.