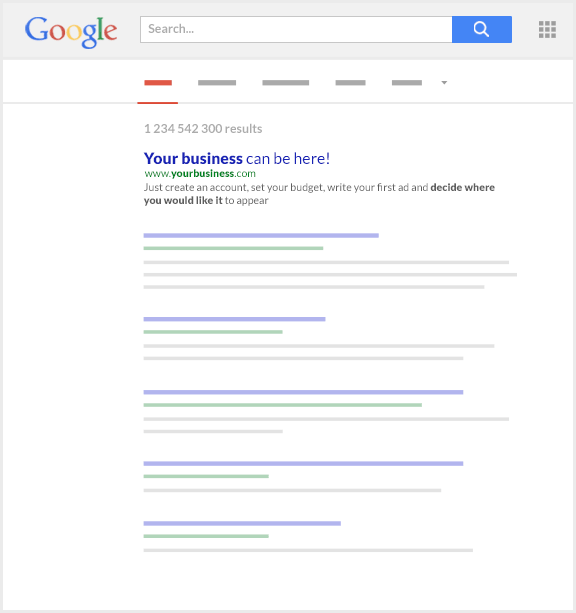 We Get Results.

Attract more customers
Raise awareness of your business and give it the exposure its richly deserves by dominating rankings in Google, Yahoo, and Bing By ranking in these search engines you will be the first thing potential customers see
---

Increase revenues
In the end we are all in this to make money right? After we rank your website on page 1 you can watch your company grow as more people seek you out to purchase your goods and services. So let's get start growing today!
---

Optimizations
Get your business found with our proven search engine optimization strategies.

SEO Audits
We'll inspect your online presence to find the missing link and get you from where you are to where you need to be.

Outreach
We'll work with your local community to outreach and build relationships valuable to your online presence.

Quick support
Rankings not working? We've got the skills to right the ship.
Proven Results
We have helped thousands of clients achieve their ranking goals, now it's your turn.
Long Term Strategy
Don't be fooled by one time tricks, our rankings last through the years.
History Of Success
Our team consists of only skilled, dedicated and knowledgeable SEO experts.
Online support
Don't be left in the dark, we're always here when you need us.
Local Or Global
We have experience ranking our clients in local and global search terms.
Safe & Secure
Rest easy knowing that your business is in good hands.
---
Myrtle Beach Digital Marketing
Facebook Ads Creation & Management
Businesses of any size may start with Facebook ads to keep a strong online presence but it is particularly helpful for small businesses and startups as Facebook ads allow you to target very specifically your ideal customer, but you need an expert to create and manage them for you. We at Superstar SEO understand your Myrtle Beach Digital Marketing and
Myrtle Beach SEO
needs and will show you the benefits of a smart Facebook campaign. Through Facebook, we are able to deliver a targeted ad campaign. Which means your ads are displayed to people who have displayed interest in your product or service as well as new users to widen your audience. Facebook can direct its users to view your landing page, website, or video and you are only charged a small amount per-click. We can help you budget your ads to maximize reach and create interesting content that will entice more users to view your business and product. More importantly, we will manage your ad campaign by monitoring the results using certain metrics and adjusting our marketing style accordingly.
Email Marketing
Email marketing is a strong tool and an important part of your Myrtle Beach Digital Marketing campaign as it is the most direct way of reaching your customers. We are careful to avoid the common rookie mistakes most business make when they prude newsletters and random emails without considering if the emails will be read or not. Most of these are flagged as spam and it takes careful planning and constant creation of useful content. Emails should be relevant to your customers. This entails creative value creation. People must derive some value from reading your email. We will write emails that will get them interested in your business and provide new information or insight for them. We employ effective subject writing – framing email subjects to be interesting enough to be opened, using a consistent and distinct voice to deepen the relationship with your customers and provide nice-specific, useful content that your customers will want to read and forward to others. Email marketing is cost-efficient and the reach has the possibility of being replicated many times over if done properly and we will ensure this for you.
PPC Advertising (Google Adwords, Bing Ads, Youtube Ads)
Pay-per-click marketing is one of the most important considerations when establishing a strong online presence. This is because most people go online before making any decision or purchase. People immediately go to Google, Bing, or other search engines to look for brands, compare products, or read reviews before deciding on a purchase. They even pay for their purchases online! Making sure that your is the top results of relevant searches is our priority as your PPC manager. We do this by being careful with keyword selection. We want to cover all keywords relevant to your business but remain specific enough to immediately point to you. We make sure that your list of keywords is exhaustive, including both general terms and long tail terms or those niche-specific and less common terms. PPC marketing is important but time-consuming. We at Superstar SEO can handle your Myrtle Beach Digital Marketing and do that vital job for you.
Landing Page Creation
Getting the clicks is only half the battle, sustaining the customers' interest as well as getting their relevant details are everything else in digital marketing. Thus, the importance of creating a great landing page. A landing page is a webpage which allows you to get a person's information such as their name, email address, location and other contact information. It is usually done by offering them something in return – a free download of an eBook, a webinar, a pdf document and other similar downloadable content. Landing page creation is useful because it allows you generate leads and collect demographics of your customer base. You are able to plan how to reach out of them, where to concentrate your marketing efforts, and study the conversions of your past efforts. We make sure to get the components of a great landing page right by focusing on a strong headline to immediately capture interest. This is supported by a clear, simple, and compelling copy, some social networking links, and a strong call to action. We want to make the best out of your Myrtle Beach Digital Marketing experience and a high converting landing page is a good way to start.
Funnel Creation
A conversion funnel is designed in order to map the flow of your customers' call of action. This call to action may be in the form of signing up for a newsletter or email subscription. We make sure that your web campaign follows a logical flow. We begin this by making the customers aware of your presence. We then sustain their interest by providing useful content. Third, and perhaps most important, we need to build a desire for your product or service and finally, give your customers a way to access them by putting together a call to action and a landing page. We want to have a targeted and cohesive campaign and we begin by making sure the funnel is well put together and most importantly; will convert sales for you.
Video Marketing
This year had not been called "The Year of Marketing" for nothing. People access many videos online and share those they find interesting and creative constantly. It is an effective way to reach as many people as possible and be viral, driving more traffic to your business and converting them into customers. The sheer amount of video online, however, makes it necessary to create compelling content to stand out for the rest. This is our priority in video marketing, to make sure that your videos are the best and are seen by the right people.
Copy Writing
We also offer copy writing services to provide a steady stream of content for your campaign. Although there are many providers online, nothing compares to having a dedicated team creating niche-specific and targeted content that your customers will care about. Copy-writing, blog posting, reviews, and other written content can be done by our team. We carefully schedule posts to reach the widest possible audience and make sure you have fresh, useful write-ups for regular consumption. Whatever your needs are, Superstar SEO can handle your Myrtle Beach Digital Marketing and can deliver promptly, efficiently so that you can take your business to the next level. Begin your Myrtle Beach digital marketing campaign today by giving us a call at (843) 424-3056 or emailing
[email protected]
---
What People Are Saying...
Chris is an SEO Guru! His passion is helping businesses grow online and that's exactly what he does. He took our website and got it ranked in Google - I couldn't believe the calls that started coming in. Online exposure is really the best kind of exposure. Just be sure to have Chris on your side!

Chris is not only a great guy but also a top professional who knows SEO inside and out. If you get to work with Chris he will totally deliver the results you want and more.

Chris Walker isn't afraid to pass down his knowledge of SEO to anyone. He has the utmost respect from me and my company. He provides outstanding services.
Boost your position in or
Get A Free Analysis Today
For a risk free video analysis of your site, contact us now.
---
Or call us at:
(843) 424-3056