Top B2B eCommerce Trends to Watch Out For in 2023
In the past decade, B2B eCommerce has matured and grown tremendously in many ways. The limits imposed by the COVID-19 pandemic caused firms in most countries to sell their products or services online more than before. And as we move onto 2023, there are some B2B eCommerce trends to look out for.
Vendors are beginning to implement B2C e-commerce strategies and provide additional services, such as more efficient customer support, personalization, and interaction with other online environments.
So, here's a more detailed look at some of the top trends you'll see in B2B eCommerce over the next few years.
1. Selling Through Social Media to B2B Customers
Social media can be considered a B2C eCommerce strategy, but lately, B2B brands are starting to use it too.
In fact, social media is the best way for eCommerce companies to build brand awareness and generate new leads by targeting their desired audience through Facebook, LinkedIn, Twitter, Instagram, or Pinterest, among other platforms.
B2B brands are finding that their target audiences are already looking for products on these social media platforms.
A 2020 study showed that 46% of B2B buyers used social media to learn about available solutions, and 35% used it for need-to-know information before they completed a purchase.

However, the key to success is to pick the right social media platform for your business, the ones that are the most relevant to your audience.
2. Selling Through Third-Party Online Marketplaces
This is one of the most important B2B eCommerce trends to look out for if you want to increase your revenue.
More and more B2B buyers are starting their search for products through different marketplaces.
One key benefit of these third-party online marketplaces is their ability to attract new buyers.
This is because most of these sites have a higher volume of traffic than your own website.
Plus, it's fairly easy to sell through them.
Third-party online marketplaces are also great for reaching new customers and expanding the reach of your business.
For example, in the second quarter of 2022, Amazon's net revenues produced through its third-party seller services increased by 13% compared to the same time the previous year.
Third-party marketplaces provide B2B brands with a new opportunity to test their products and reach global markets.
3. Personalization at Scale
B2B eCommerce platforms have seen a surge of growth in recent years and will continue to see an upward trend.
But as the space grows, brands could do more to tailor shopping experiences to their customers.
A recent McKinsey survey found that customers demand a more personalized experience along with more channels and convenience.
The vast majority of these customers are looking for personalized shopping experiences that reflect their business needs.
As such, there is a growing demand for one-to-one customer service and customization options.
Brands can capitalize on this by providing product demonstrations, helping customers find the right solution, or even offering tailored pricing plans.
The key is being proactive about your customers' interests and offering them a personal experience.
4. Self-Service Purchasing Channels
Another important trend to look out for is self-service purchasing channels.
What is this?
Well, many B2B buyers prefer remote self-service purchasing channels without interacting with someone.
This means they will find a product, place their order and receive it without wanting a sales representative "intervening."
You think we are joking?
Currently, B2B buyers buy 67% of their products ONLINE.
Of course, more complex sales cycles will still require some form of human interaction.

However, if you automate your selling process for simple transactions, the easier it will be for your customers.
5. Seamless Omnichannel Experiences
Providing an excellent omnichannel experience has been one of those high-priority B2B eCommerce trends for some time now.
It has been a "requirement" for years, and still, many B2B brands have failed to fill in the demand.
B2B customers expect to be able to purchase from multiple channels.
And they want a seamless omnichannel experience, where their purchase history and preferences are remembered from one channel to the next.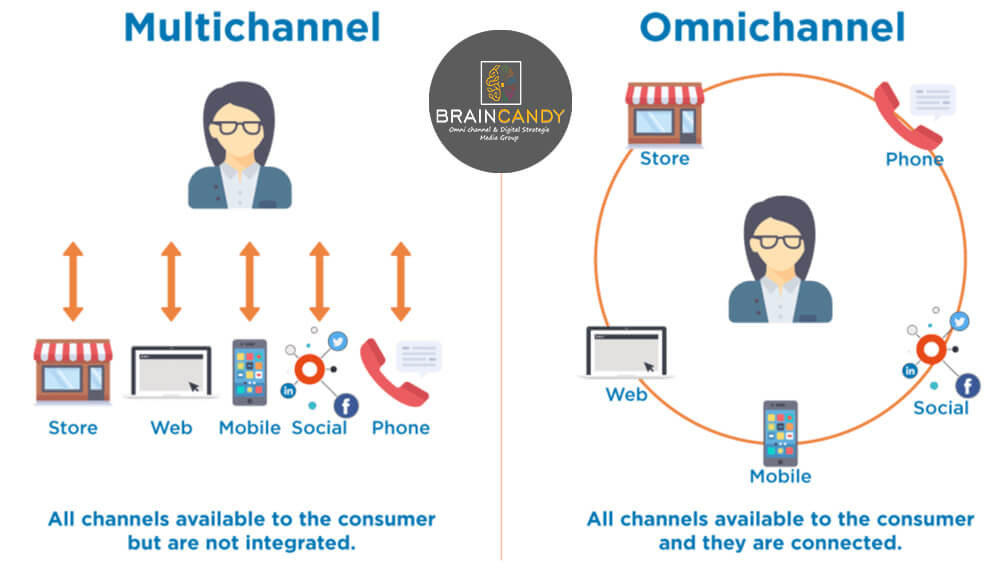 According to another McKinsey report, B2B buyers now use 10 or more channels to interact with suppliers.
For comparison, this number was just five in 2016.
Conclusion
In conclusion, there are many trends that will be impactful for the future of business-to-business eCommerce.
However, not every trend is worth jumping on at the same time.
Knowing what trends will be a good fit for you will come down to knowing your own customers, vertical, and competitors.
The world is changing rapidly, and it will continue to do so. With this information, you can stay informed on what's going on and be prepared for what may come next.