How to fix broken backlinks and improve your ranking
If you search for broken backlinks on Google, you will find the term getting thrown around quite a bit.
So what exactly are broken backlinks? How do you identify them and fix them?
The first thing you need to do is assess the problem.
Are your backlinks broken? Is your domain authority low? Is your social media presence weak? Are your keywords not being used optimally? Are you linking to the wrong type of content?
If you can answer yes to any of these questions, then you have a problem and need to fix it.
This guide will help you with everything from identifying broken backlinks your website has to fixing those dead links so your website can achieve its full potential in terms of rankings and traffic.
What are broken backlinks?
Broken backlinks are links that once pointed to a specific page but no longer do.
They are links coming from other websites to your site.
Depending on how it broke, it can be extremely difficult to get fixed (unlike broken internal links).
Every time someone clicks on a broken link, they're taking you further away from getting traffic from those sites (the so-called link juice).
If SEO is important to you (of course it is), then a broken backlink is an even bigger deal.
After all, a study shows that 44% of users will tell people they know about a bad online experience.
Also, research from Harvard Law Review found that up to 20% of backlinks may be dead after just one year.

Unfortunately, there isn't an easy way to know for sure if you have any broken links on your site (or how many) without doing some serious manual research.
How do broken backlinks impact your SEO?
Broken or bad links can harm a website's SEO.
When search engines crawl through a site, they look for ways to access all of its pages.
Broken links are an obstacle; it means that search engines cannot reach parts of your site, which could lead to lower rankings.
If you are not up for the job, there are always some great SEO freelancers on Legiit who can take off the load from you.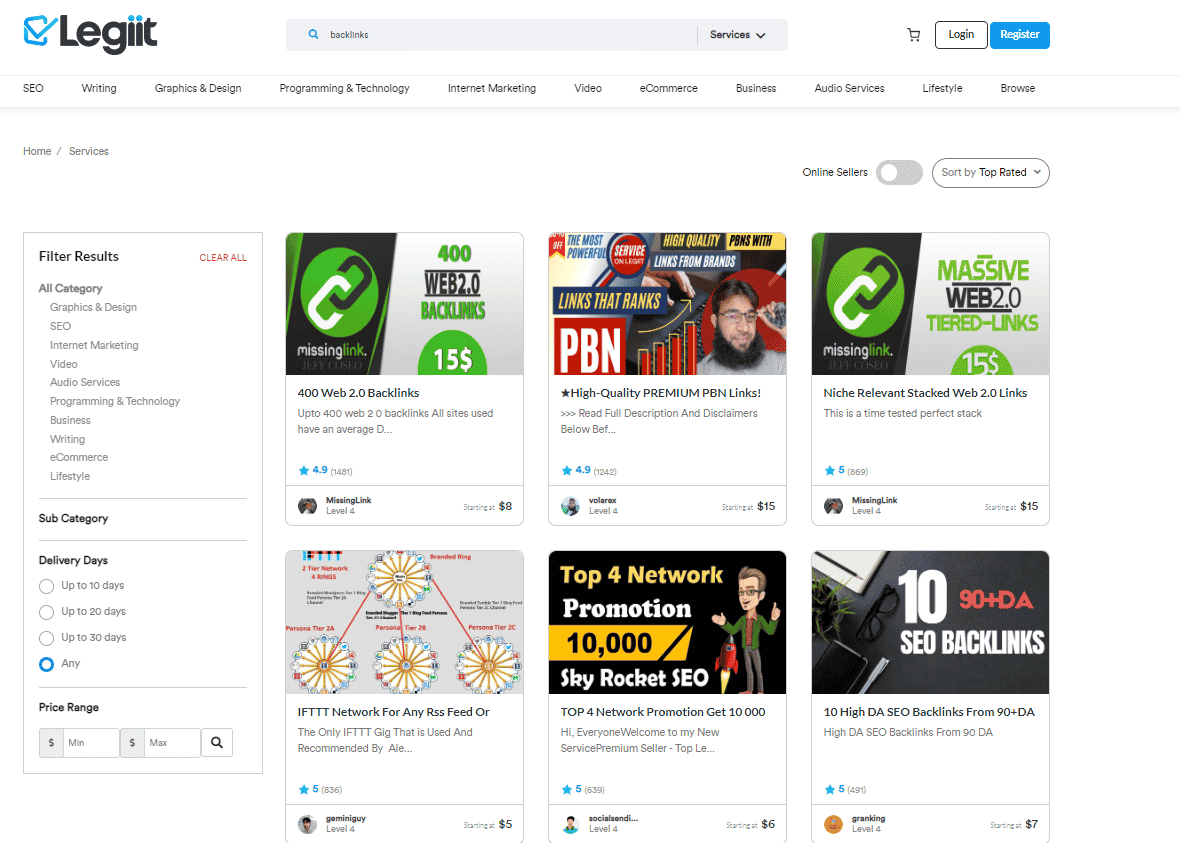 If you want higher search engine rankings, it's critical that you take steps to have high-quality backlinks on your website while preventing link rot from weakening your SEO.
Here's how
Several ways to fix broken links
1: Finding out which are the dead links
You can't repair what you don't know is broken.
There are a variety of tools that help you find which, if any, links on your site aren't working properly.
Google Analytics will tell you which pages have been visited most often, but it doesn't pinpoint individual links.

The task of fixing these sites will also help confirm whether they're truly dead.
2: Determine why each link is broken.
This is one of the most important steps, so make sure you do it correctly.
Google will tell you whether a link is not followed or broken.
Sometimes, both descriptions can apply.
In those cases, make sure you correct both problems.
There are two main reasons why links can break:
When something changes on a linked site that makes its URL no longer relevant;
When the referring domain (the one with the original link) is taken down or goes offline
When the URL structure is changed
When the referring domain has typos in the URL etc.
3: Create a 301 redirect to a different, working page
Although it's not the most glamorous, 301 redirects are often an important part of a successful SEO strategy.
Broken links are detrimental to search rankings, so you should regularly monitor your links for problems.
If you find a link that doesn't work, make sure to add a 301 redirect to lead the traffic to another relevant page on your site.
301 redirects send the search engine crawlers from the old link to the new content without losing all of that valuable PageRank juice along the way.
4: Replace or Recreate the Missing Content
If there is content that the external links are pointing to that no longer exists, it might be easier to just recreate that content instead of trying to use the broken links.
After redoing the missing content, you can have the external link redirect to that article/blog instead.
And if there isn't any other option, simply remove the broken link to save your website from being penalized in ranking.
Conclusion
Broken backlinks aren't going to irreversibly ruin your SEO campaign, but you must take action.
If you want more free organic traffic, you should check out all of your backlinks and ensure that each link is valid, trustworthy, not spammy, and working before spending money on other methods.
After all, how can you build authority if you're linking out to pages that don't exist?
Building great links isn't easy, so ensure that the ones you've already landed contribute to your growth.