Content Marketing Mission Statement: Craft a Winning One
How you plan your marketing campaign depends on your objectives, but regardless of the scope of your goals, it's essential that you begin by crafting your content marketing mission statement.
It will guide all aspects of your strategy, including defining your target audience, writing copy, and even determining which social media platforms to use.
Follow these steps to create a winning content marketing mission statement that will set you up for success from the start.
What Is a Content Mission Statement?
Brand mission statements outline the company's content purpose.
Content marketing mission statements are similar, but they're specifically for content creators who want to understand their role in the bigger picture.
A content marketing mission statement is a description of your business's purpose or goal with regard to content creation.
It answers the question of why you are doing what you are doing.
Think of it as a pledge to your company and your customers because it guides your content strategy and daily efforts.
For example, take a look at these content marketing mission statement examples.
Defining Your Content Mission Statement Doesn't Have to Be Complicated
1. Define the Audience You Want to Write For
In order to define your content marketing mission statement, you need to know the audience you want to address.
Your content marketing efforts should be broader in scope than your traditional brand mission statement.
Here are some questions to consider when defining your audience:
– What is their age group? – Where do they live? – What do they want and need? – What are their interests? – What are their fears, worries, or concerns?
Keep in mind that your business will likely have multiple audiences.
Your mission statement should focus on that segment for whom your content can do the most good.
After all, if you create content designed to target everybody, it likely won't be valuable to anybody.
2. Decide on the Topics You'll Be Delivering
It's essential to create a content marketing mission statement in order to establish your brand mission and identify the content you want to produce.
So, list topics you'll create content around and rank them in order of importance.
Also, make sure you identify any holes in your content offering—areas where your business doesn't offer anything or where competitors are outperforming you?
If so, make an action plan to fill these gaps.
You can offer anything from insights, research, advice, tips, stories, guides, etc.
You want to be specific as it will help you differentiate your content to your audience and remind you of the types of content you will be producing.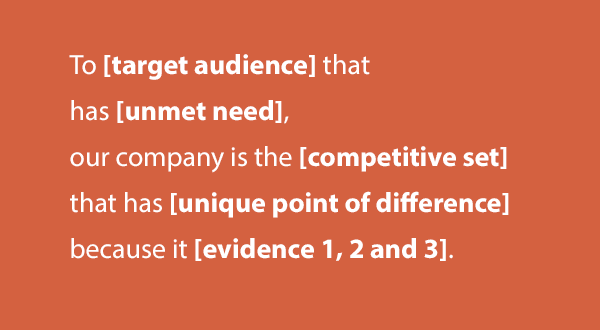 3. Determine How Helpful Your Content Is to Your Audience
The first step in creating a content mission statement is to determine how helpful your content is to your audience.
Knowing what you're trying to accomplish with each piece of content you create is important.
For example, if you're writing about a specific topic that's relevant to your audience, then it's important to determine whether the information is useful for them or not.
If it's not useful, then change it!
If it is useful, consider how much value it adds to their lives and adjust accordingly.
The first step when creating a content marketing strategy is to determine what your target audience wants to know. Your main goal is to give them the information they need.
Also, showcase how your brand's content provides a uniquely valuable experience to your audience.
Conclusion
Content marketing is a powerful tool that all businesses can harness, but not every business knows how.
The secret sauce for content marketing success is having a clear idea of the message you want to convey and who you're targeting.
That's where your mission statement comes in.
Your content marketing mission statement should define the purpose of your brand and content, what sets you apart, why people should care about your message, and how it relates to your target audience.
If done well, it will help transform your company from being just another company into one that stands out from the crowd.