Best Email CTA and How to Use Them Properly | 2023
Nowadays, emailing is one of the most popular and effective marketing channels online – making the usage of an email CTA critical for success.
In fact, according to Statista, email marketing revenue is calculated to reach almost 11 billion by the end of 2023.
At least 50% of recipients buy from marketing emails at least once a month.
To ensure you gain maximum results from using email as a lead generation tool, read through these tips on choosing the best CTA (call to action) for your emails and how to use them properly to get better conversion rates!
Best Email CTAs Share These Common Traits
Having thoroughly thought and tested CTAs is important for increasing open rates, click-throughs, and conversions.
Here are some email CTA best practices and/or common traits to ensure readers convert.
They're designed to stand out
They're relevant to the user's needs
They contain an offer or provide valuable information
They are actionable, with clear instructions about what you should do next.
They only ask for one thing (avoid having several different CTAs in one email)
How to Better Utilize Email CTAs
1. Use Visual CTAs in Your Emails
CTAs are a powerful way to compel your email recipients to take action.
Visual CTAs are those "Sing up" or "Register" (usually red or green) buttons you see in any email.
So, when you design an email, place the visual call-to-action (CTA) in a prominent location so that it is easy for recipients to see.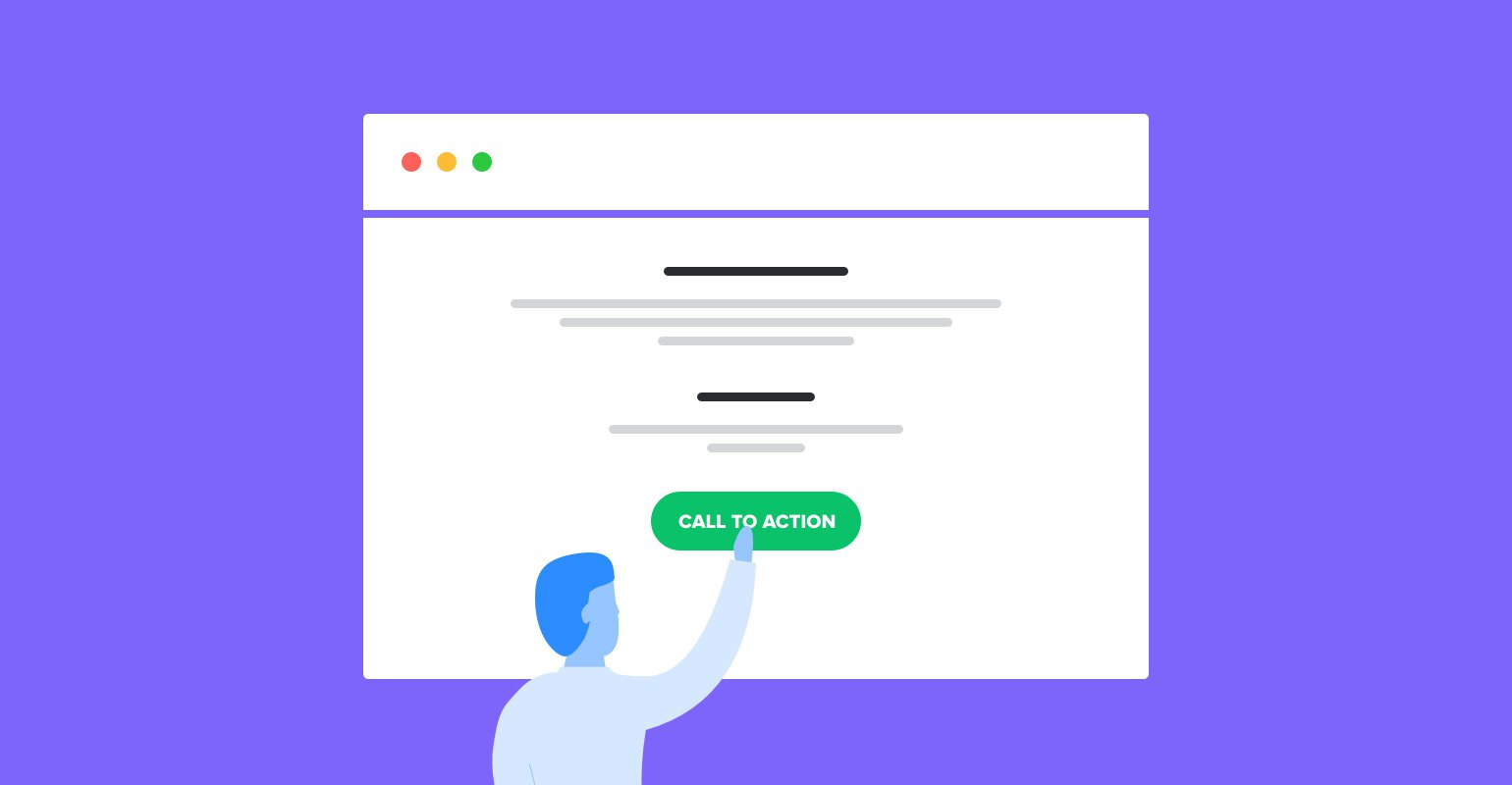 A good rule of thumb is to keep CTAs near the top of your message, as well as inside the message body.
But don't go overboard with the visuals so as to not overwhelm the recipient of the email.
2. CTAs Can Be Simple Texts As Well
CTAs don't have to be only visual; they can actually just be simple plain text.
Again, you can choose whether that text will link to something else (blog, newsletter, event)– or just have it be a statement.
It's totally up to your email marketing goals.
In this case, a simple CTA text " Contact us for a FREE consultation" can do wonders.
This type of CTA can be great to help you qualify your leads.
So, if someone calls you or emails you back asking more about that free consultation, your sales team is 100% going to be interested in continuing the conversation and ultimately converting that lead into a customer.
3. Link an Image to a Landing Page for a Creative CTA
We talked about visual CTAs, but this is another kind of visual.
Using real images in your emails can increase your CTA's click-through rate (CTR).
When you provide a visual cue that your reader can relate to, they're much more likely to click on it.
This is because images are more interesting than text, and they're also more memorable.
They're a great visual cue to the contents of what you're promoting.
And they help draw the readers' attention to where you want it to go.
If you have an image that relates directly to the product or service being promoted in your email, it's likely that people will click on it just.
However, keep in mind that it's not just about the visual appeal of your CTA — you also want your CTA image to be enticing enough that people will want to click anyway.
4. Add Secondary CTAs to Your Email Signatures
Email signatures are often forgotten landscapes that can be used to push readers to do something you want them to.
For example, let's say you send an email to a recipient.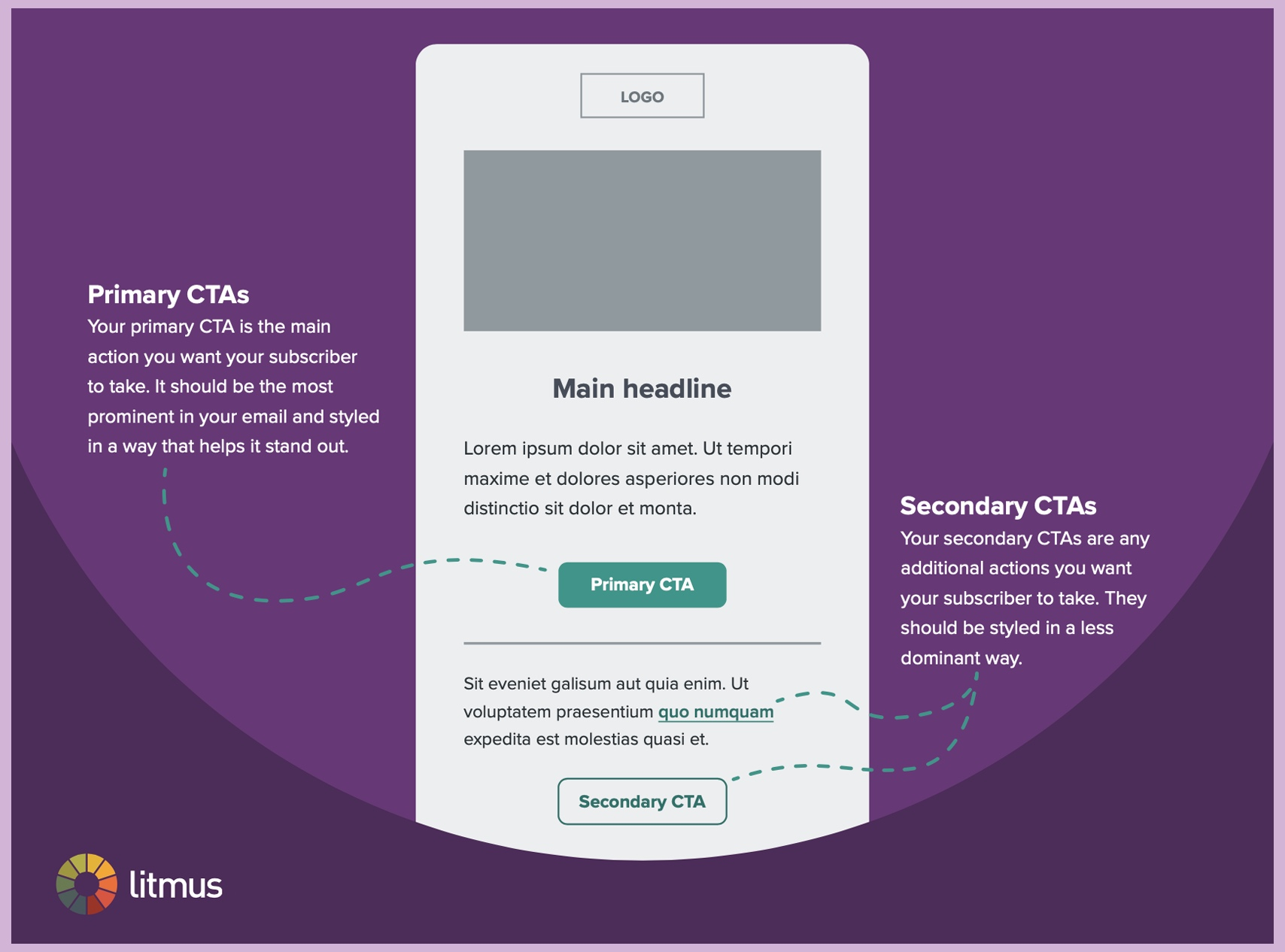 In your email signature, you might include a "read more link" or "register now for a webinar or event."
Test different types of CTAs in small batches with similar audiences until you figure out what works best for your business and its audience.
A 2022 study shows you can enjoy up to a 28% higher ROI when you test your email program.
Conclusion
Email CTAs can be a powerful way to grow your business, but you have to do it the right way.
Use email CTAs as a tool for your marketing strategy and boost your ROI with proven email CTA examples that are backed by industry best practices.
While it may be a bit scary to include different types of CTAs in your email campaigns, variety can prove to be critical for improving your email engagement.
This means a wider funnel through email marketing and more high qualified leads.