Jasper.AI Review for Writing and Editing Content In 2022
A lot of people believe that artificial intelligence will be able to replace the need for human workers within the next decade or so. Well, it looks like Jasper.AI, along with some other AI tools, seem to be doing well in this direction.
One field that we've already seen AI help with quite a bit over the past few years, and which may soon be taken over by it entirely, is writing and editing content.
Many businesses are turning to software like Jasper.ai to do much of their work with less human involvement required.
What is Jasper.AI?
Artificial intelligence has made leaps and bounds in recent years, with computers now able to see, hear, speak, translate—even write original content.
With Jasper.ai, artificial intelligence-generated (AIG) content is at our fingertips, which can help businesses and individuals write copy or content that can convert.
Jasper promises AI-generated posts that are at least as good as those written by humans: no more embarrassing spelling errors or awkward syntax—just plain, clear copy created by machines designed only to write.
The program takes a lot of the guesswork out of writing.
It uses artificial intelligence to analyze the text you provide it with and then determines what needs to be changed so that your message is more effective.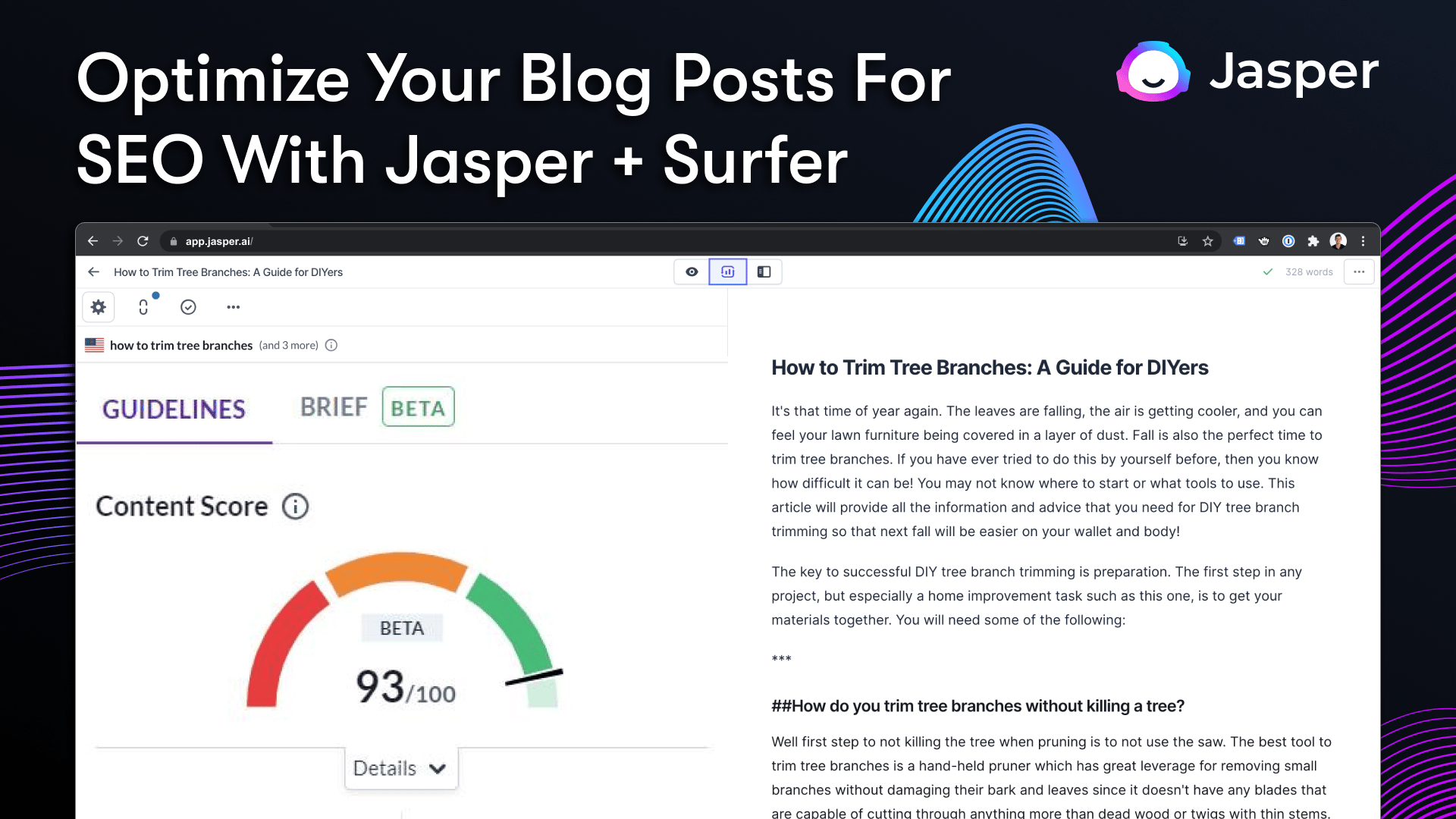 It also helps you find the right words for your message so that your audience will understand it better and be more likely to pay attention when they read it.
How does it work?
As one might think, Jasper works by analyzing all of the information about your business or website before it starts writing copy for you.
Once it knows everything about your brand, it will use this information when creating new content pieces or improving old ones.
You don't need any special training or experience with writing or editing text — all you have to do is supply Jasper with some basic information or instructions about your company, then let it do its thing!
Who can use Jasper.ai
Jasper.ai can be used by anyone who needs to write high-quality content for their business or blog.
It's great for social media managers, SEO specialists, freelance writers, and even small businesses who want to make their website stand out from the crowd.
If you're an author, editor, blogger, or anyone who uses words as their primary form of income, then Jasper.ai could be a good addition to your life.
If you're looking for a faster way to get your articles or blog posts written, then it's certainly worth a try.
You can use it alongside your current process or as an alternative (it has its cons, but we will talk about them later) to paying someone for content writing using Legiit.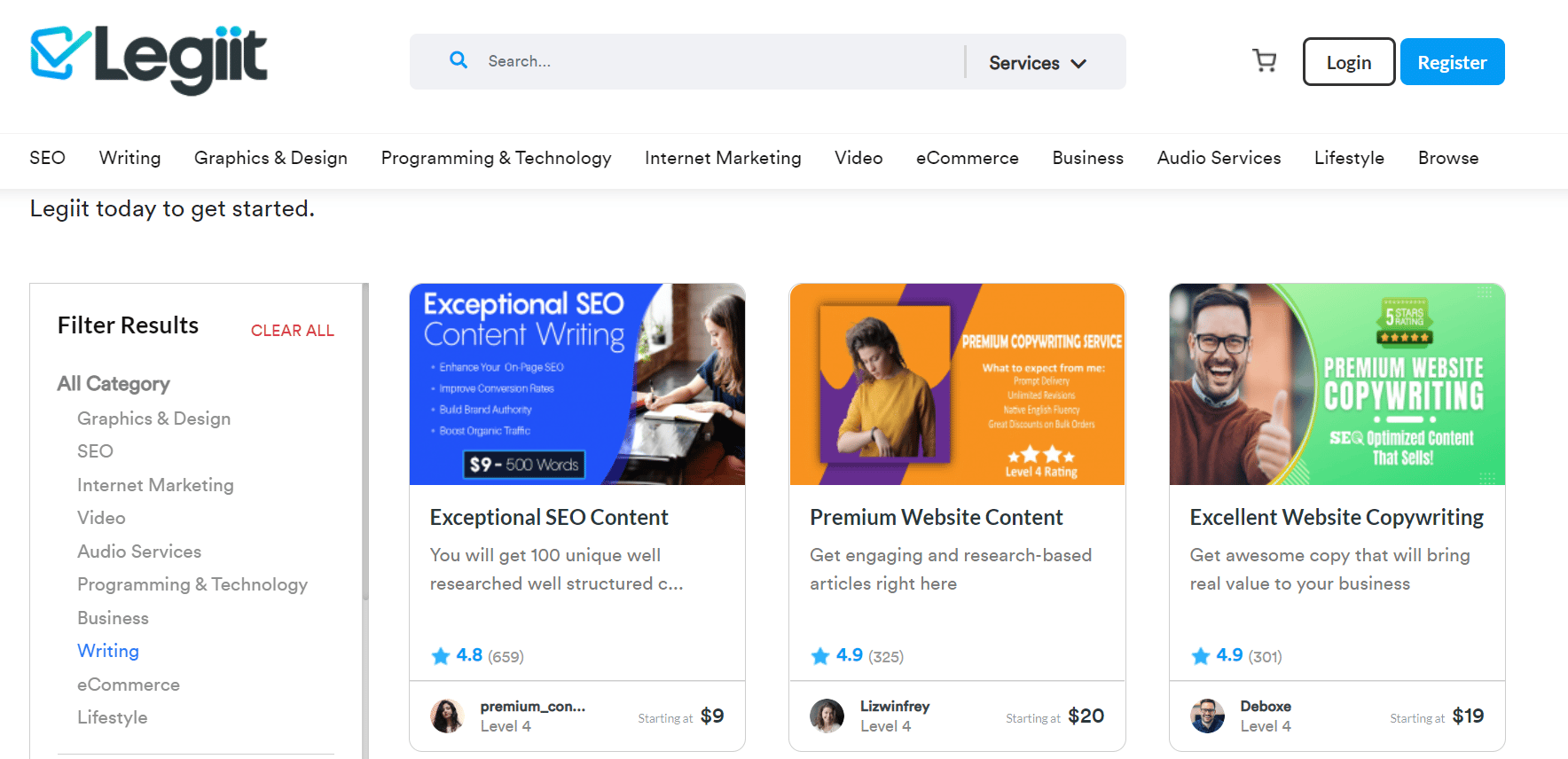 Jasper.ai is a smart writer that helps you write better content.
It combines the best features of human writers with artificial intelligence to create content faster and more efficiently than ever before.
At least as better as it can.
It has different templates that make writing easy for you.
Text summarizer
Blog post outline
Blog post conclusion
Sentence expander
PAS framework
Content improver
AIDA framework
Blog post topic ideas
Persuasive bullet points
and much more
But what about pricing?
Jasper.ai Pricing: which is the best plan for you?
asper.ai offers two pricing plans for its users:
The starter package: $29/month
Boss mode package: $59/month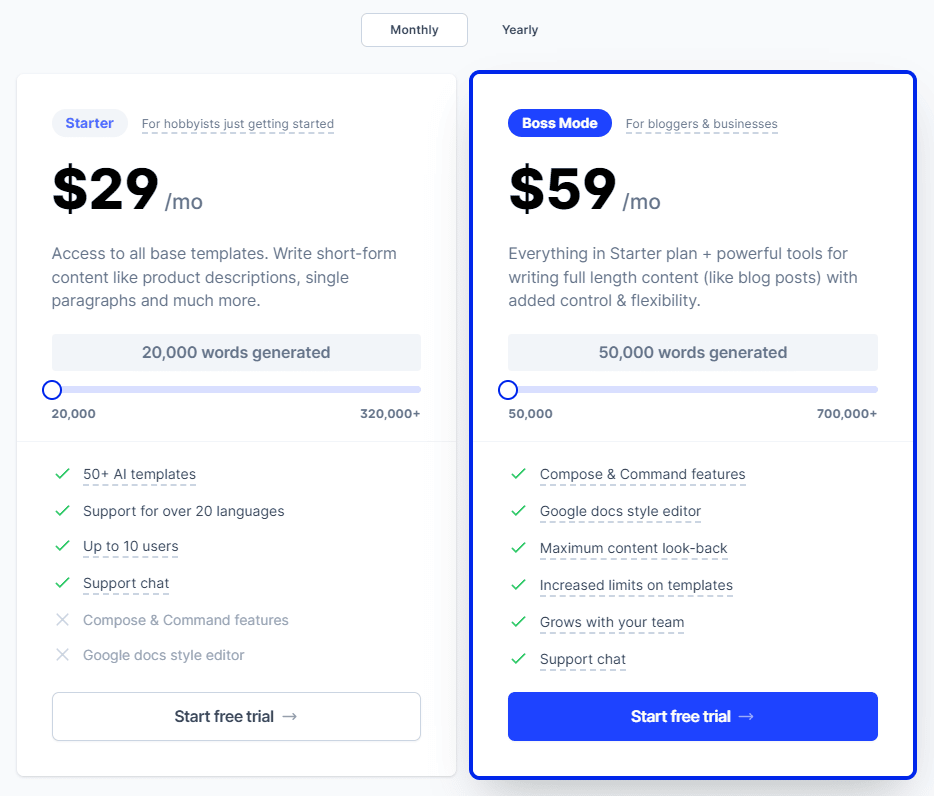 The Starter Plan is a great deal at $29 per month or $24 annually.
The plan offers 20,000 words of content every month, with the option to add another 5,000 words for just $10.
You get 10 user logins in this plan. It includes features like good context input length and short copywriting writing length and supports over 20 languages.
The Boss Mode Plan costs $59 per month, or $49 per month if you pay for a year upfront.
For that price, you get 50,000 words of writing per month—and the ability to add another 30,000 words at just $40 more.
That's plenty of bandwidth for any writer who needs it.
And here's what else comes with your subscription: Jasper commands, documents, SEO Mode, plagiarism checker, Grammarly—you name it.
However, if you think you need more words per month, you can always customize each package, and you'll instantly see how much that is going to cost you.
Pretty convenient!
Jasper.ai pros and cons
Pros
Here are some features that we love most about Jasper.ai
It's easy to use and track your work
It's pretty inexpensive for what the plans offer if you have a lot of work with content
You get 5 day jasper.ai free trial 2022, and you can cancel at any time
It's a versatile tool and always up to date.
We also love the "continue writing" feature, as very few copywriting tools have that one.
The more you work with Jasper, the better it gets at understanding what you're looking for.
Cons
Some things we don't like about Jasper.ai
It doesn't really fact check any information, and that's on you to proofread and edit.
You can't use the tool outside of the official website as an extension.
If you need long-form content, the starter package won't be of help.
The word count is for every word generated, and you can chew up your resources pretty fast.
It can be a little bit expensive if you are just starting out in the content creation space.
It is unable to use industry-specific words as of yet.
Is Jasper.ai a replacement for a potential copywriter?
The idea of Jasper.ai is to give you a starting point.
The idea is that you can quickly get your ideas out there and then go back and edit them later. Or maybe you'll find that your original idea was great but needed some tweaking to make it perfect.
Jasper.ai is not a replacement for a potential copywriter.
It's more like a tool that you can use to help yourself with content creation.
If you have an idea for an article or a blog post but don't have time to write it yourself, Jasper.ai will help you get started by writing the first draft of the article for you.
However, you will need a human to edit and fact-check everything that the AI has written.
Overall, it's a great tool for everyone who wants to overcome writer's block.