Mailshake Cold Email: Pros, Cons & Everything Else | 2023
What Is Mailshake
Mailshake is a popular email outreach tool used by sales and marketing teams to send cold emails in bulk to prospects.
Cold emails are unsolicited emails sent to potential customers who have not previously shown any interest in the sender's products or services.
Mailshake allows users to create and customize email templates, import contact lists, and automate follow-up messages.
The tool also offers various features (more on that below.)
One thing that makes this platform different from others (for example, Buzzstream) is that Mailshake is an outreach software for email marketing.
So, you need to have your own list of prospects with contact information already.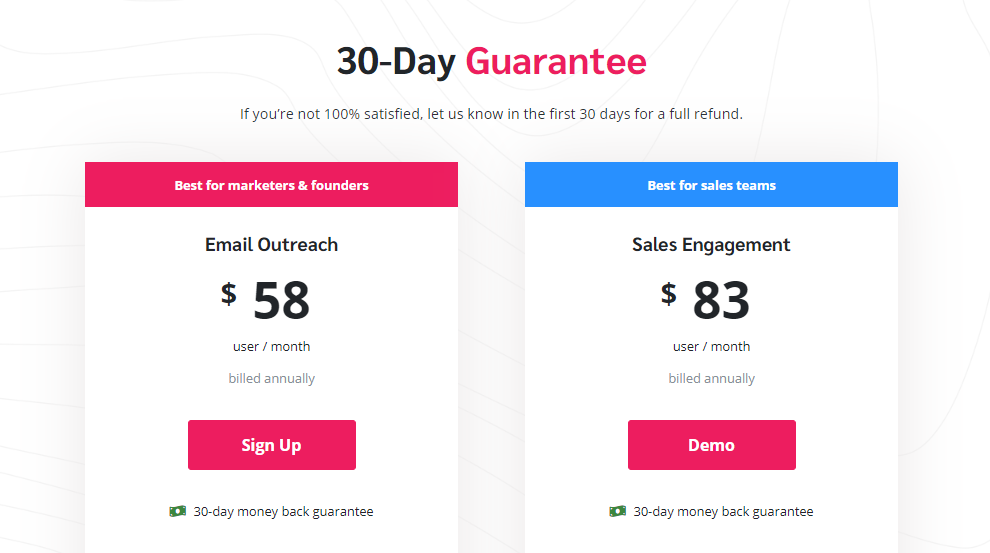 Mailshake Alternative
If you're looking for an alternative to Mailshake for your cold email outreach, there are several options available in the market.
Here are a few alternatives that you might want to consider:
GMass
Outreach
Reply
Mixmax
Woodpecker
Yesware, etc.
Mailshake Review: Main Features
Email Personalization
Email Automation for Follow-Ups
Live Campaign Management
Cold Email Templates, etc.
Pros and Cons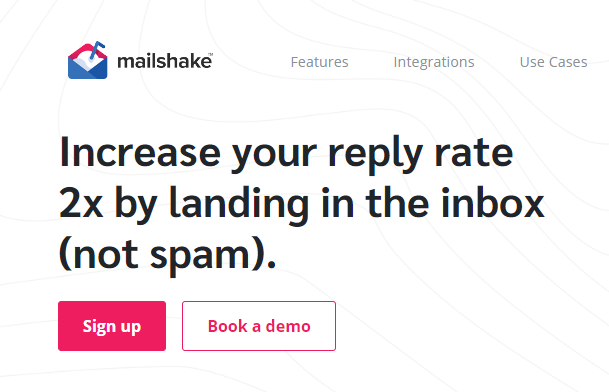 Pros
1. Pre-set Auto Follow-Ups (Until Prospect Opens And/or Replies)
Many Mailshake users appreciate the ability to schedule follow-up emails in advance based on their prospects' actions. This can save them time and increase their chances of getting a response from their outreach.
2. Email List Cleaning Tool
Another useful feature that many Mailshake users appreciate is the built-in list cleaning tool. This allows them to easily remove invalid or inactive email addresses from their contact lists, ensuring they're only reaching out to engaged prospects.
3. Personalized Emails
Mailshake is powerful, easy to use, and dramatically expands your capabilities to send large volumes of personalized emails right from your inbox.
You can create and customize email templates, import contact lists, and automate follow-up messages with ease.
Many users have found this to be a game-changer for scaling their email outreach efforts.
4. It's Easy to Use
Mailshake's user-friendly interface has won over many users who appreciate its simplicity and ease of use. Even if you're new to email marketing or sales outreach, you can quickly get started with Mailshake.
While these pros make Mailshake a popular choice for cold email outreach, there are some potential drawbacks to consider:
Cons
1. Separate Interface
Although your Mailshake account works via your Gmail or G Suite account, the app uses its own interface — separate from Gmail: This can be a minor inconvenience for some users who prefer to have all their email tools in one place.
2. Limited Custom Tracking Domains
While Mailshake can support custom tracking domains, setting them up can be difficult: For users who want to use custom domains for their email campaigns, this can be a challenge that requires some technical know-how.
3. Mailshake Pricing
While Mailshake offers email personalization, advanced integrations (such as Zapier, Slack, and Pipedrive, etc.), and analytics, it comes at a cost: Mailshake's pricing can be a drawback for users who are on a tight budget.
Conclusion
Overall, Mailshake is a powerful tool that can help you streamline your cold email outreach efforts and achieve better results.
While it may not be the perfect fit for everyone, it's worth considering if you're looking to scale your outreach efforts and improve your response rates.
Keep in mind that this is a dedicated outreach tool. It's not one of those all-in-one solutions that cover each phase of the entire outreach process.
This means that you still need to find the prospects and their contact information.
However, most alternatives offer the same features (there are few all-in-one solution platforms.)
So, if the Mailshake pricing doesn't put you off, we believe you will like using it, and you will see real results.
The good thing is that even though it doesn't have a free trial, there's a 30 days money-back guarantee, so you are covered (if it's not the right fit for you.)