Page Optimizer Pro Review In 2022 – Content Writing Tool
Page Optimizer Pro is an essential tool for any SEO team, copywriter, or web marketer looking to optimize their web pages for Google search engines.
The problem is that optimizing your web pages can be a complicated process.
Page Optimizer Pro makes it easy for its users by providing real metrics and data to help them optimize their content.
This can be used for website landing pages, blog articles, or any other form of online content.
Of course — by optimizing your content, you can rank highly on Google and stand out from your competitors.
But is Page Optimizer Pro the best tool there is for on-page SEO?
What are its pros and cons?
Read on to find out!
What can you do with Page Optimizer Pro?
Page Optimizer Pro analyzes all of your competitors based on your chosen keyword.
It analyzes the competition and offers you a thorough report once you enter a keyword and run it through the algorithm.
To be honest, this takes about 3-5 minutes for the tool to give you the report.
It is great for analyzing your competitors' content based on the specific term you searched.
Page Optimizer Pro suggests what sorts of elements you should optimize on your page in order to rank higher.
Also, keep in mind that if you are a beginner in the SEO field, this may not be the perfect tool for you since it has a steep learning curve.
But after a few tries, we are sure you can get the hang of it, and you'll increase the organic traffic to your website.
Also, it's a more affordable alternative to tools like Surfer SEO and MarketMuse.
However, you must understand how SEO works and how to select the right competition.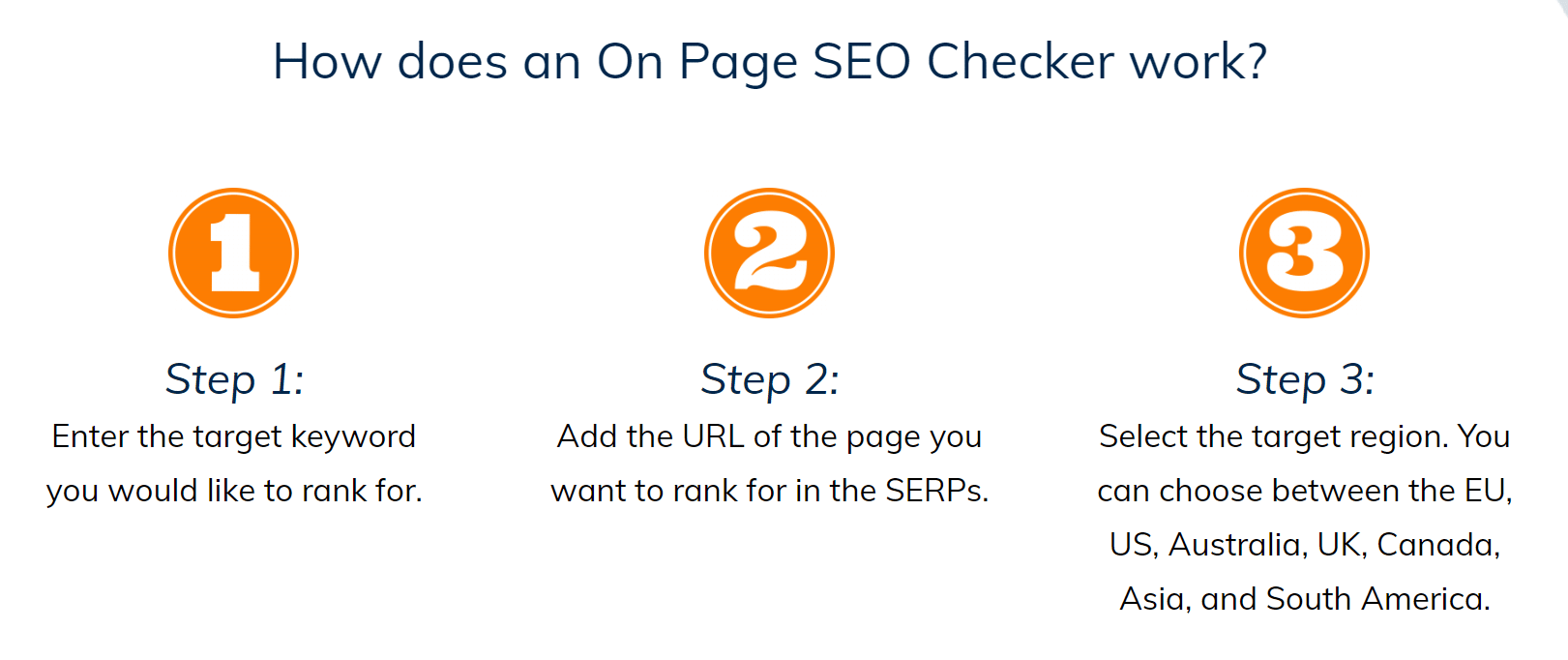 It's not a magic wand that will instantly take you to the first page of Google.
Off-page indications, such as backlinks, must be measured using other tools like Ahrefs, SEMrush, Moz, etc.
The core features of Page Optimizer
The PageOptimizer Pro does all the work for you and tells you exactly where (and how many times) on your page to put each keyword.
No more guessing or Googling for hours.
With Page Optimizer Pro, you can easily download any or all of your reports with just one click.
Simply navigate to the report history and check the box of the reports you want to download.
What does it take to give your website that last bit of juice needed to go from good enough to great?
Live editing! With Page Optimizer Pro, now you can edit the page content before submitting it – directly from the report card view!
Page Optimizer Pro can teach you how to use Latent Semantic Indexing Terms (LSI) as shortcuts to rank your target keyword on page one of Google searches.
This way, you're less likely to ever miss out on an opportunity that could easily take you from the backside of page six or seven up to number one in no time at all!
Want to know how your competition is doing?
Page Optimizer Pro will show you which schema (or combination of schemas) they're using on their pages.
This way, you can always keep track of your competitors, so you don't get left behind.
This is only a small part of what this tool offers.
Also, one thing you should keep in mind is that this tool supports over 60 languages for all those non-English users.
Plans and pricing for the Page Optimizer Pro tool
Page Optimizer Pro offers different plans for single users (freelancers, copywriters or marketers) and for agencies so that everyone can find a package that fits their needs.
With the single user plans, you have a limited number of reports per month but can choose to pay extra for every additional report.
Here's what the single-user plans have to offer:
Basic ($22/month) – you get a free trial and 12 reports per month
Premium ($33/month) – no free trial, and you get 25 reports per month
Unlimited ($44/month) – no free trial, and you get unlimited reports

With all the agency plans, you get unlimited reports per month and unlimited domains. Here's what the agency plans have to offer:
1-5 subscription accounts ($87/month)
6-10 subscription accounts ($99/month)
11-20 subscription accounts ($109/month)

Pros
More affordable than some other tools that offer the same features
Excellent content optimization features
Great keyword competitor analysis
It is excellent for those who are on a tight budget.
It offers excellent value for the price, especially if you get the agency plans.
Cons
It's not the most intuitive tool out there, and it takes some time to learn its tricks, especially if you are a beginner
It doesn't really help with link building, and you have to use other tools for that.
Not enough report credits on the Basic and Premium packages.
To conclude
If you're looking for ways to make your content optimized, then Page Optimizer Pro is for you.
This software allows people who are in the industry of writing (copywriting or blogging) to focus on making their work stand out instead of trying to worry about SEO while working on it.
When you find yourself time pressured by assignments and deadlines, this software takes away all stress.
You don't have to worry about getting organic traffic to your website.
It's really worth a go, but if you feel like something is missing with this software, you should probably try Frase.io (the same price range), Surfer SEO or MarketMuse, which are more expensive but offer additional features.