How To Remove Bad Reviews From Google My Business?
Reviews are essential to businesses, as they can help them win or lose customers. Since 94% of people are likely to buy from you if you have positive reviews, businesses should be concerned about removing bad Google reviews from disgruntled customers, as if left unattended, could affect the brand's image (Statista, 2022).
If you have received a negative review from a customer which is false and defamatory on your Google My Business listing then you need to take action- because bad reviews can tarnish your reputation and drive potential customers away.
In this post, we will have a look at how to remove bad reviews from Google My Business. From reporting false reviews to engaging with dissatisfied customers, we'll equip you with the knowledge and tools needed to protect your brand's online image and maintain a positive online presence.
What Is A Google Review?
A Google review is a customer's written, video, or image feedback regarding a purchased product or service. The reviewer details are usually attached to the review, allowing others to verify its authenticity. These reviews offer valuable insights into the feelings and experiences of customers, helping potential buyers make informed decisions about the quality and trustworthiness of the your service or product they are interested in.
Can You Remove A Bad Review From Google?
Google does not have a simple delete button businesses can use to manipulate reviews or delete bad reviews left by customers. This is because Google wants to be transparent and allow potential customers see the real google reviews made by customers so they can make the right purchasing decision. But there are two ways you can remove bad reviews, one is to flag it that it doesn't align with Google policies and the other way is for the reviewer to delete the bad Google review.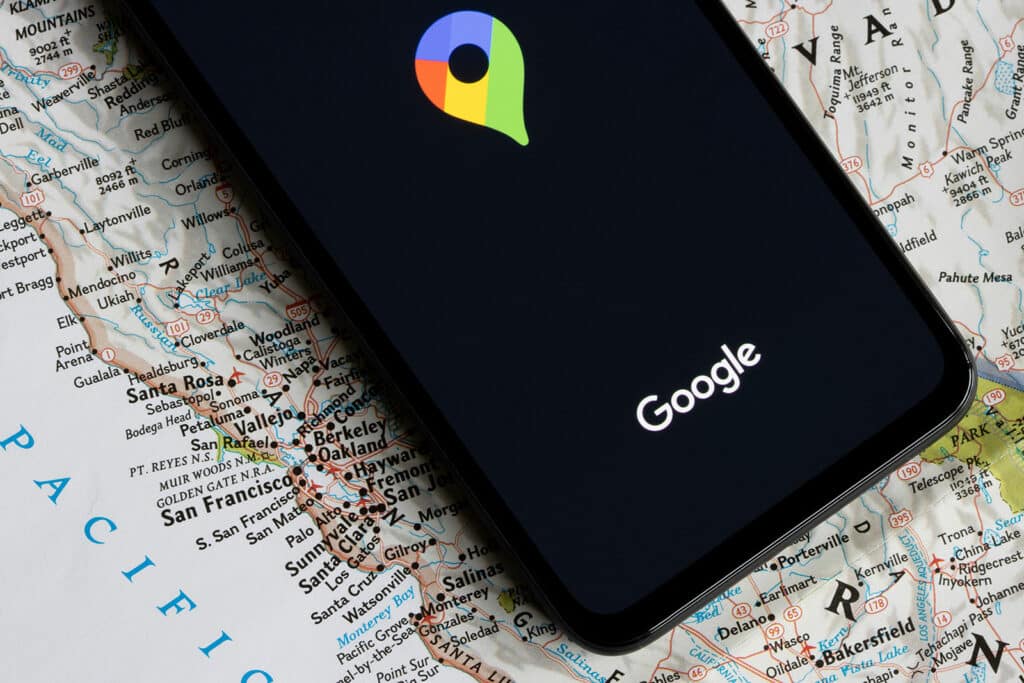 How To Flag A Negative Review On Google Maps
Step 1: Open Google Maps on Your Computer
Begin by launching Google Maps on your computer. This is where you can find your business location and access their business-related details.
Step 2: Locate Your Google Business Profile
Next, your task is to find your business listing profile on Google Maps. This is the page where people can easily access information about your business, such as your address and customer feedback.
Step 3: Identify the Review You Want to Report
To find the online reviews of your profile, simply scroll down the page. You will find a comprehensive list of both bad and positive reviews that customers have shared about your business.
Step 4: Flag the Review by Selecting "Flag as Inappropriate" Under "More"
Locate the specific fake Google review you wish to report. Below that review, you'll see the word "More." Just give it a click. A menu will pop up, and within that menu, you'll discover the "Flag as Inappropriate" option. Go ahead and click on it. This action notifies Google to review the flagged content, especially if it violates their guidelines.
How To Flag A Review In Google Search
Step 1: Access Google from Your Computer
To begin, launch your internet browser and visit the Google homepage to kickstart the process.
Step 2: Discover Your Google Business Page
Once you're on Google's platform, proceed to uncover your Google Business Profile. This profile holds vital information about your company, such as your address, contact number, and other customers feedback. Typically, you can locate it by conducting a Google search using your company's name.
Step 3: Find Reviews on Google
Upon finding your business profile, click on it to access more comprehensive details. Look for a section labeled "Google Reviews" where customers share their comments and ratings about your business.
Step 4: Identify And Flag The Review You Wish to Report
Once you've pinpointed the specific review you intend to flag, locate the "More" button by the side of the review. This button is often represented by three dots or lines. Upon clicking "More," a menu will appear, and within this menu, you'll find an option labeled "Report Review." Click on this option.
Step 5: Specify the Violation Type
Select "Report Review," Google will prompt you to specify the type of violation you are reporting. Google provides various options, including spam, fraudulent content, objectionable material, or other violations of their policies. Select the option that best characterizes the issue with the review.
Step 7: Submit Your Report
After you've chosen the violation type, follow the instructions for providing additional information if necessary. Once you've completed all the necessary steps, go ahead and submit your report.
How To Flag A Review In Your Account
Step 1: Log into your Google Business profile
Make sure your Google Business Profile is open and that you are logged in before you start.
Step 2: Choose the review you want to report 
The next step is to locate the negative google review that, in your opinion, violates Google's policies.
For a single company:
Open your Google Business Profile right away. Simply click on the name of your company.
Your screen has a helpful menu on the left side. Look for the "Reviews" menu item and click it. You may see every review that has been made about your company there.
For multiple businesses:
Look in the left menu for the "Manage reviews" option if you have more than one business account listed. Then a dropdown menu will appear. Use it to choose the business that contains the review you wish to report.
Step 3: Flag the negative review
Locate the inappropriate review you wish to flag. Look for the "More" link immediately adjacent to that review. Typically, three dots or lines are used to indicate it. Then click "More." There will be a menu. You'll see a menu item there called "Flag as Inappropriate." Click on it.
When To Flag Or Delete A Google Review
Off-Topic or Spammy reviews :

If a review appears to discuss unrelated matters that have nothing to do with the business or its services, such as sharing personal issues or addressing unrelated topics, it's advisable to flag it. You can flag reviews that don't contribute to your business.

Fair and Impartial Review:

Reviews should reflect honesty and impartiality. If it seems like the reviewer has a hidden agenda, like promoting their own business or unfairly criticizing a competitor, it's a valid reason to flag the review.

Inappropriate or Offensive Language:

Reviews that contain impolite language, explicit content, or offensive material should be flagged. Such reviews are unhelpful and may make others uncomfortable.

Harassment or Personal Attack:

If a review comes across as a personal attack or appears to engage in harassment, it's a suitable time to flag it. Reviews should focus on the business and its services, not attack an individual's character.

Promotion of Hate Speech:

Any review that promotes hate or discrimination based on factors such as race, religion, gender, or other similar attributes should be promptly flagged. Google aims to maintain a secure and inclusive platform for everyone, and such content goes against that goal.
Ways To Handle Negative Google Reviews
Kindly respond to the negative review:

Respond promptly and professionally to all reviews, positive or negative. Thank customers for their feedback, address their concerns, and offer solutions. This shows that you value their input and are committed to customer satisfaction.

Politely ask the customer to delete it:

If you believe a review is unfair or inaccurate, consider reaching out to the reviewer privately and politely. Explain your side of the story and ask if they would consider editing or removing their review if their issue has been resolved.

Solve the problem offline:

Sometimes, issues can be better resolved through direct communication rather than online exchanges. Reach out to the customer privately to address their concerns and find a resolution. Once resolved, you can kindly request them to update their review.

Verify the validity of a review:

If you suspect a review is fake or violates Google's policies, flag it for review by Google. They will investigate and potentially remove it if it violates their guidelines.

Misinformation:

If a review contains false or misleading information about the business, its products, or services, it should be flagged. decisions.

Misrepresentation:

Flag bad google business reviews if it misrepresents the actual customer experience or portrays an inaccurate picture of the business. Reviews should be based on genuine experiences and provide an honest reflection of the business.

Terrorism content:

Flag review that contain or promote terrorism-related content. Such inappropriate content is not only harmful but also illegal, and it's crucial to report it to the appropriate authorities.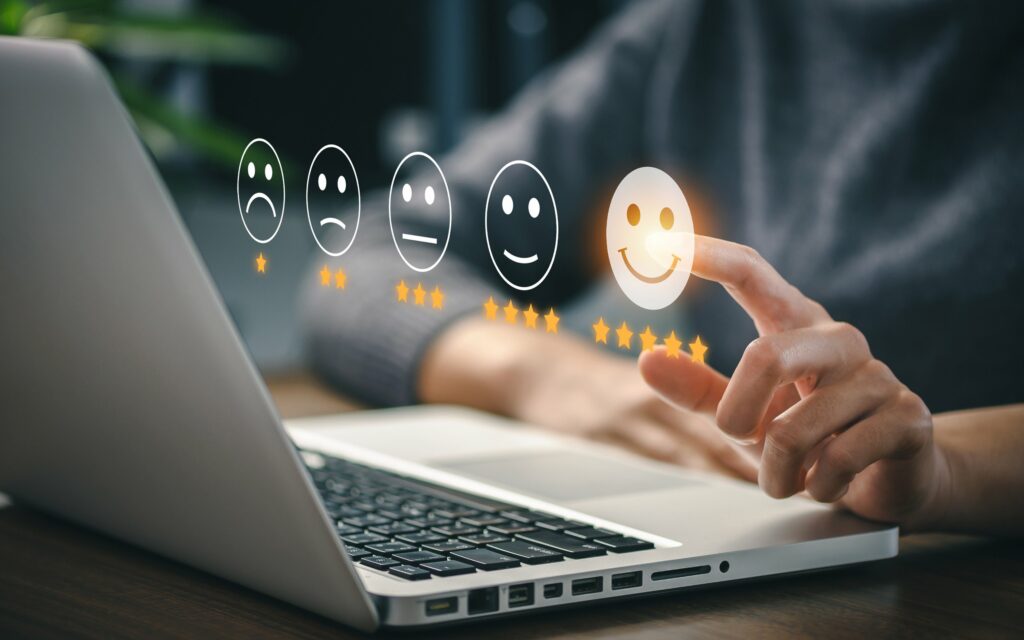 Conclusion
Managing Google reviews whether positive or negative is vital for any business's online reputation. Knowing when and how to flag reviews is essential. You should flag a review when it goes off-topic, discussing unrelated matters.
If a review seems biased, fake, or excessively promotional, flagging is warranted. Inappropriate or offensive language in a review should not be tolerated. If a review contains personal attacks or harassment, it's a valid reason to flag it. Lastly, any review promoting hate speech or discrimination should be promptly flagged.
If you can't go through all the stress of deleting Google reviews, you can hire freelancers on platforms such as Legiit, Befreela or even an agency specializing in the removal of negative Google reviews such as Onno Plus. In fact, Onno Plus can easily help you delete negative Google reviews about your business. They have a spectacular track record, boasting a 90% success rate for removing negative Google review , and over 60,000 deletions accomplished. Their team is comprised of over 50 experts who are dedicated to remove google reviews which can harm your online reputation. You can trust them to effectively handle your review management requirements.