SEO Pricing [The Ultimate Guide] How Much Does SEO Cost?
When was the last time you clicked the second page of Google search results? For most of us (and perhaps you too), seldom. That's why you may need to improve your Website SEO, and we have written this extensive article to guide you through all SEO pricing gimmicks.
Every day, Google logs over 5.6 billion searches. But unfortunately, more than half of search users only focus on the first few results.
An online presence no doubt helps businesses reach more markets. Consequently, companies invest in websites that stand out. However, to make a sale, these websites need to be found by potential customers.
With millions of websites on the web competing for users' fickle attention, it is hard to stand out.
Enter Search Engine Optimization (SEO).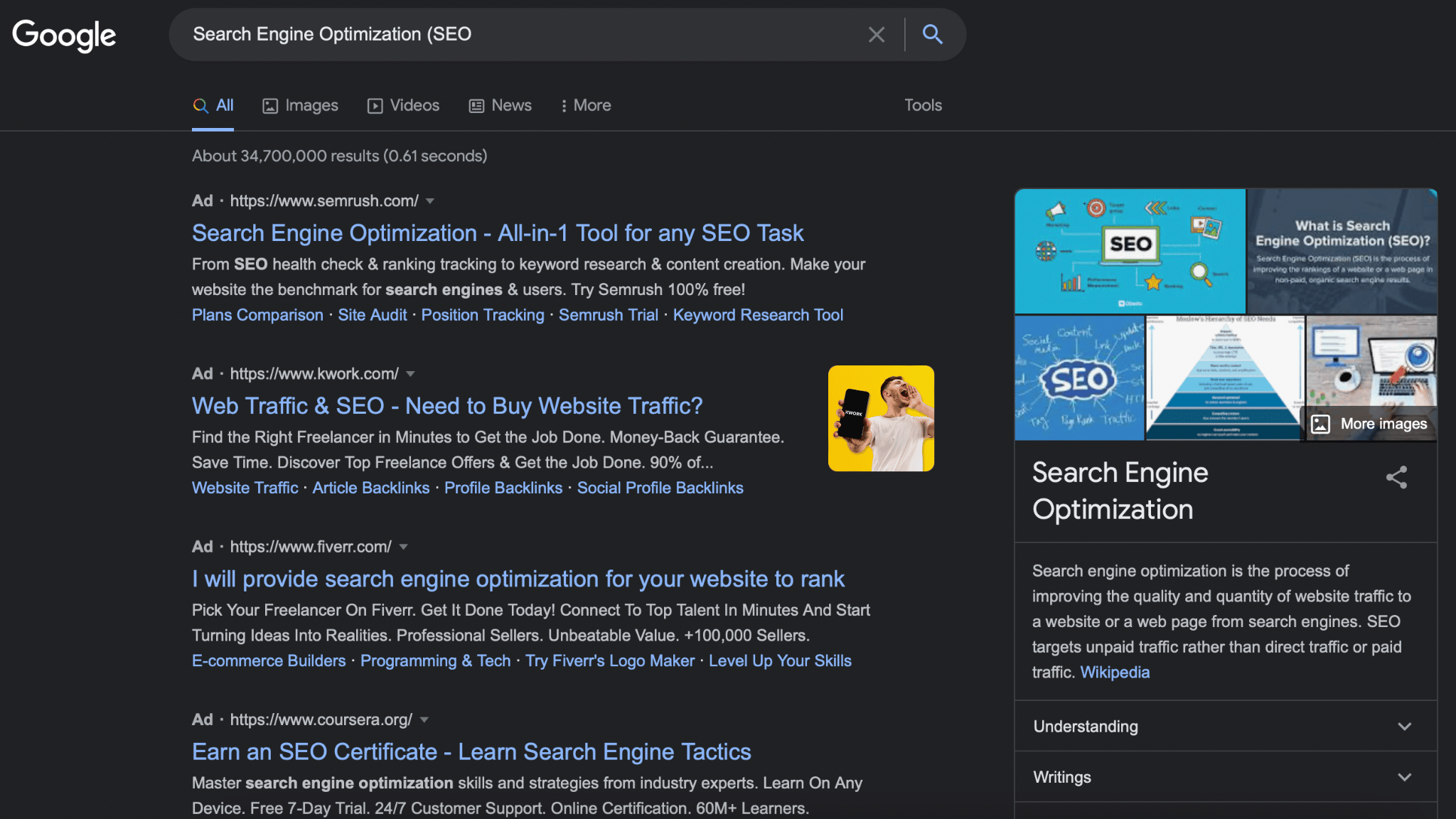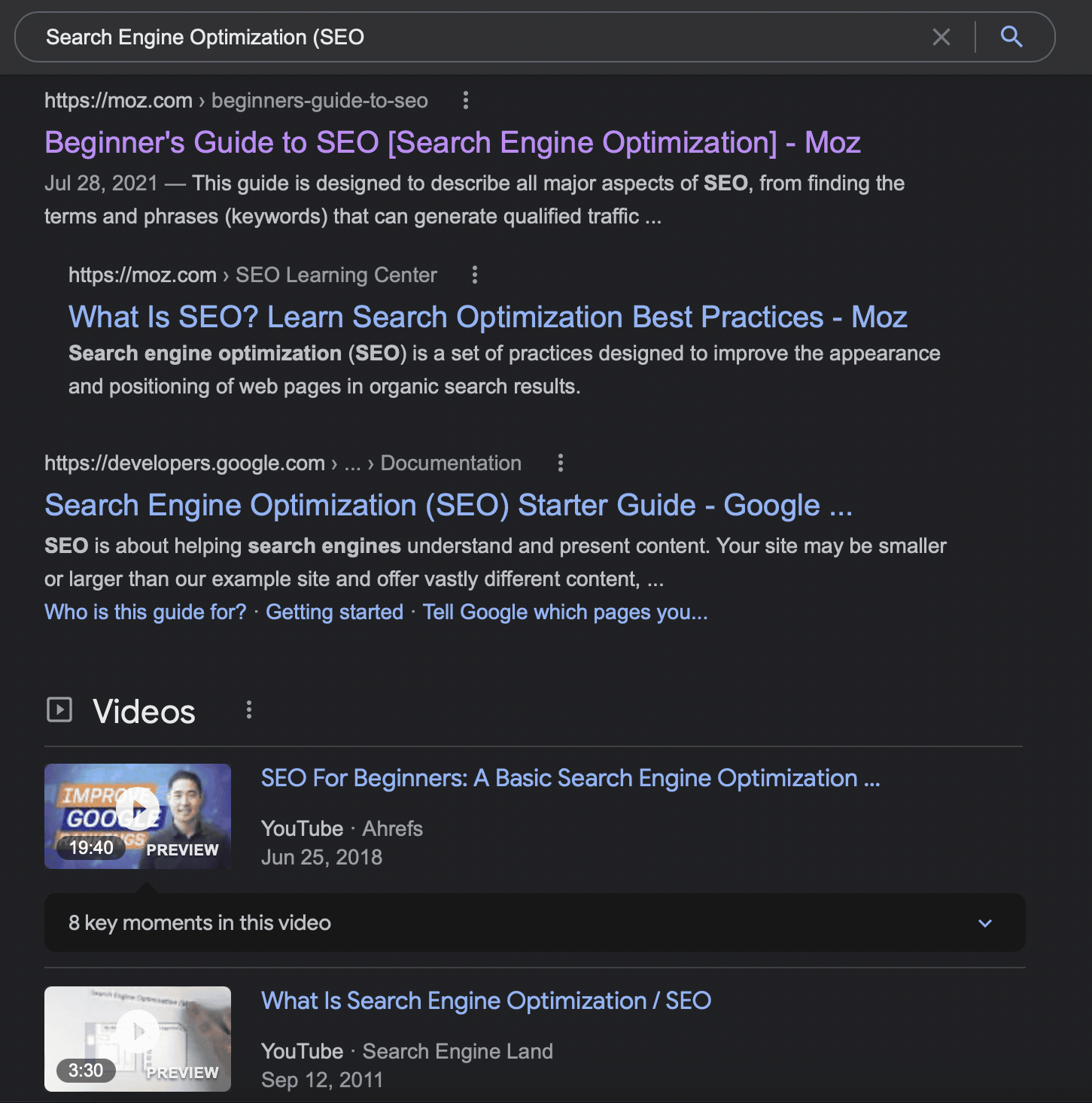 So, as you can see there are a lot of ads.
And even after the ads, the competition for keywords with a huge volume is also crazy.
Being a vital part of digital marketing, SEO is a must for any business with an online presence. However, many small enterprises overlook it, with only 74% of companies including it in their budget. The lack of industry standards in SEO services costing is the main reason the remaining 26% of businesses miss out.
SEO is complex and requires time, money, and resources. As a result, hidden challenges and costs exist.
Costing SEO services is pegged on many factors. Additionally, different SEO companies use varying criteria when costing SEO services. Consequently, this makes it hard for companies to know how much resources to allocate to SEO.
Read on for an in-depth look into SEO pricing and cost strategies in 2022.
The value of SEO
68% of all web traffic starts with a search engine.
Customers rely on search engines to find businesses, compare services, and decide to purchase. To sell your products or services, customers need to find your website.
How do you stand out among hundreds of search results and especially competitors?
SEO helps a business's website rank high on search engines. It optimizes your copy to make it the most reliable source of information on the web. It tells a search engine that your website has the best possible answer to a user's query.
Why spend your hard-earned money on SEO services?
To improve user experience, Google makes frequent updates to its search algorithms. Every update affects different businesses in various ways. However, for most companies, the most notable is website traffic reduction.
Businesses invest in SEO to stay ahead of the competition and rank higher on search engines. SEO experts optimize your web copy using keywords, inserting backlinks, and improving your website's functionality. Search Engine Optimization is a viable and cost-effective way to reach and understand your customers' needs.
Modern SEO involves understanding changes in search dynamics and search engine algorithms. SEO strategies help your business adapt to the ever-changing algorithms, keeping your content relevant. They also allow you to adjust your campaigns accordingly to target more search users.
How Do First-page Rankings Affect Sales?
The principal goal of SEO is to rank higher, if not at the top, of search engines. But what does ranking higher mean for your business?
Investing in SEO is a critical business decision as 75% of users never goes past the first page of search results. What's more, search engines influence over 88% of all purchase decisions.
The first page of Google generates about 92% of search traffic clicks. However, considering sponsored links, the probability that a website gets clicked reduces to less than 85%. Further, the first five results only get 67.6% of clicks, with the later five receiving about 3.73%.
Your website needs to appear near the top of a search results page for the above reason. While SEO will not instantly put your business on the first page, it helps your online presence remain relevant to searches. Therefore, consider SEO as a short to medium-term investment that will later afford your business a high Return on Investment.
What Should an SEO Pricing Package Include?
An SEO package is a custom or pre-made plan that aims to improve a business's ranking in organic search results. As a result, they help a company get more traffic and revenue from search result clicks.
Package offerings vary, but most feature off-page, local, and technical SEO deliverables. Pricing is generally affected by frequency of service (one-off vs. ongoing), type of service, and the agency offering the services.
SEO tasks are complex, with many moving parts. Therefore, it is crucial to understand what elements constitute an SEO package before committing money and resources.
When you sign up for a package, ensure the following elements are covered:
Background Research
When considering SEO, you must know who your target audience is. You must provide content that is relevant to your target audience. The content must also be sufficiently optimized for new potential clients to discover when searching.
Your SEO expert should conduct an analysis to gain insights into your audience. Typically, they gather information about what users may want to search for on your website. In addition, industry research and knowledge of current trends can help your business get ahead of its competitors.
Keyword and Competitor Research
You must use the right keywords in your content to rank higher on search engines. For this reason, in-depth keyword research can help you know which strategic keywords to use. Your SEO expert also conducts competitor research to discover which keywords drive traffic to their websites.
Link Building
Link building builds your website's reputation as a valuable source of information. It involves having other websites link to your website, driving referral traffic.
Having great content and ensuring your website provides unique information is a great way to drive referral traffic. In addition, influencer reviews and partner links also accomplish the same thing.
Production and Optimization of Content
A website needs high-quality and up-to-date content to satisfy the ever-changing Google algorithms. Accordingly, fresh content ranks higher on search engines.
An SEO agency develops new content ideas and creates optimized content from the same. The content must have the latest information, use popular keywords, and reference recent statistics and trends.
Website architecture and customization
A well-structured and optimized website enhances a user's online experience. Your SEO expert optimizes your website's resources for faster loading and removes or builds broken links.
An SEO agency will also minimize the number of outbound clicks from the website's homepage. They build internal links to more helpful content and keep URLs short.
Some of the best SEO tools and their pricing
If you're a business owner or entrepreneur, you will probably want to market your business without spending a dime.
As mentioned above, increasing your online presence is one of the best ways to grow your business.
But, if you want to get more traffic from search engines and don't want to hire an agency (we'll get to that later), then some great SEO tools will help you do just that.
We've compiled this list based on our own experience. But don't be surprised if we missed your favorite — we're sure there are many other great SEO tools out there.
1. Audiit.io SEO pricing
Audiit.io is one of the best, easiest, but also cheapest on-page SEO and competitor analysis tools out there.
It's loaded with features that make it comparable to other greats in this list, but it's still easy to use.
Unlike some other software, Audiit focuses on one thing: to help you optimize your content compared to high-ranking competitors.
It offers you step-by-step recommendations about what to do to improve the SEO of your website without you needing to be an expert in the field.
Practically, it shows you which parts of your content work and which don't.
Audiit offers three packages to fit different needs, and the most basic plan starts at $5/month.
This package gets you 10 reports per month and is perfect if you are a freelancer, for example, or a small business.
You can read more about Audiit SEO pricing and plans here.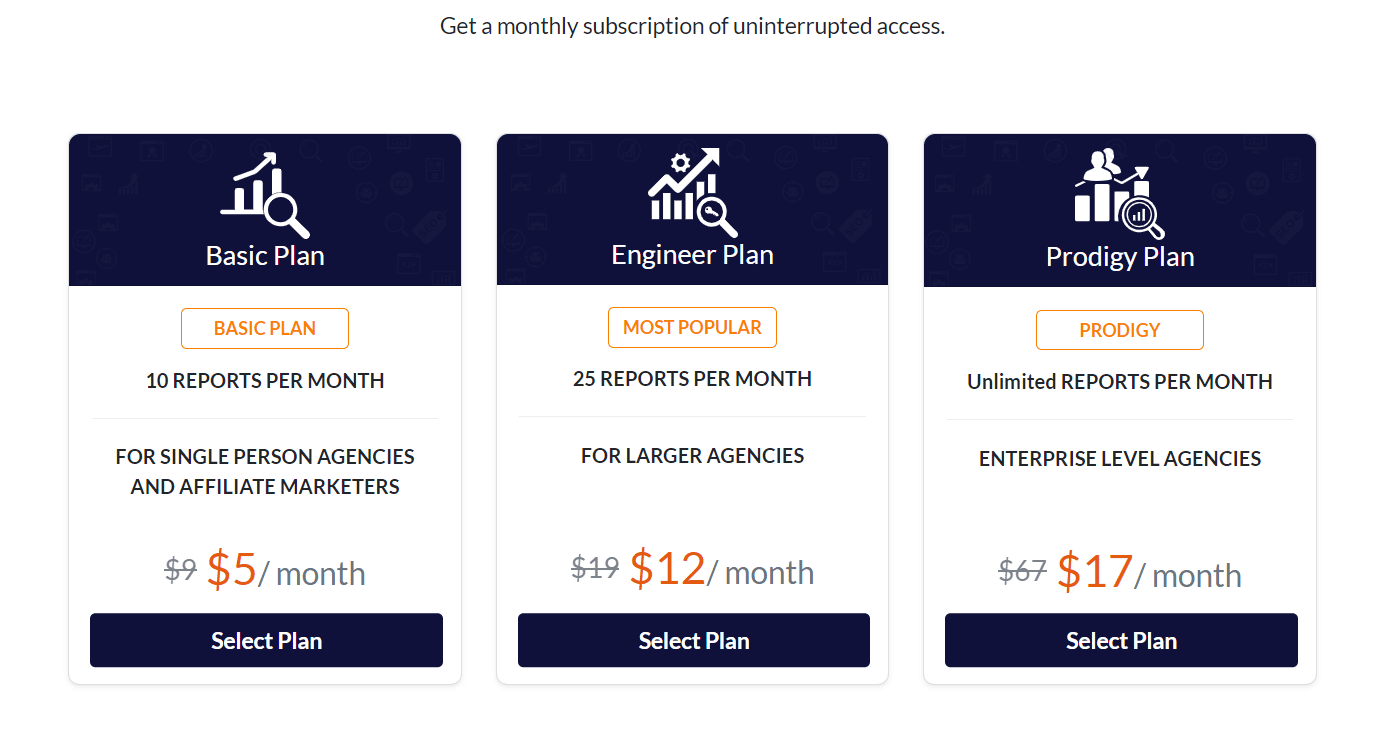 2. SEMrush SEO pricing
SEMrush is one of the leading software created to help websites achieve higher rankings on search results.
It is a powerful online visibility platform that offers several helpful SEO tools built in-house by SEMrush's team of experts. There are various exciting and complex tools, but SEMrush uses an intuitive interface to help new users learn the ropes.
This amazing software offers four pricing plans starting from $199.95/month, which is perfect for small businesses who want to track only one website. It offers 5 projects and 500 keyword research.
Learn more about SEMrush SEO pricing plans, what they include, and their limitations.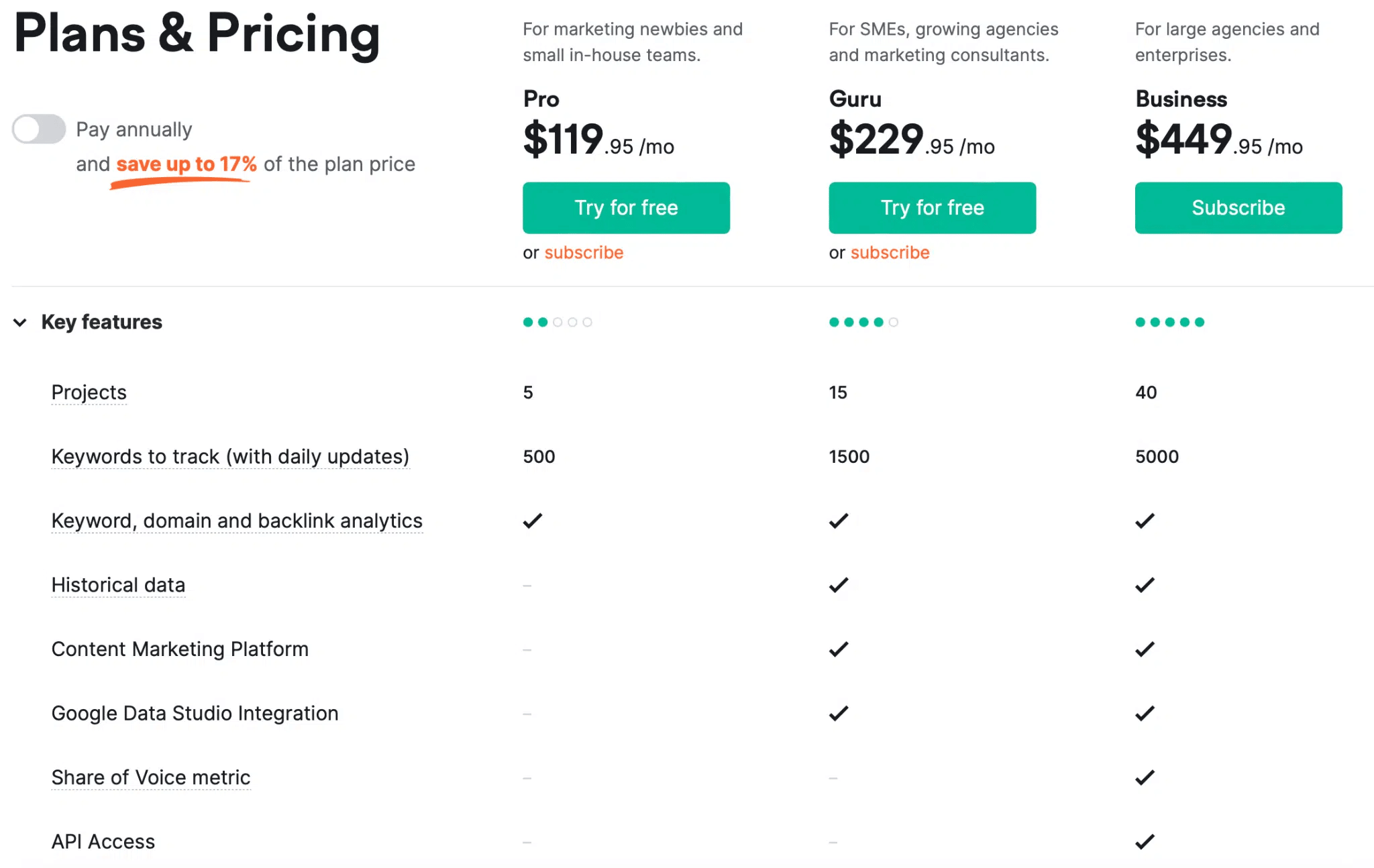 3. Ahrefs SEO pricing
Ahrefs is a well-known website that provides a variety of useful SEO tools.
Furthermore, it offers a one-of-a-kind toolkit for optimizing your website for search engines.
If you need to audit your website, analyze your competitors, find keywords your audience is searching for, track your ranking progress, and learn from your industry's top-performing content, then Ahrefs is the tool for you.
Just like with any other SEO tool on the same, Ahrefs pricing can be considered a bit expensive if you are a small business.
Its most basic plan starts from $99 (five projects per user), and its most expensive plan can go up to a thousand dollars.
Learn more about Ahrefs SEO pricing plans, what each plan includes, their limitations, and how the software compares to its competitors.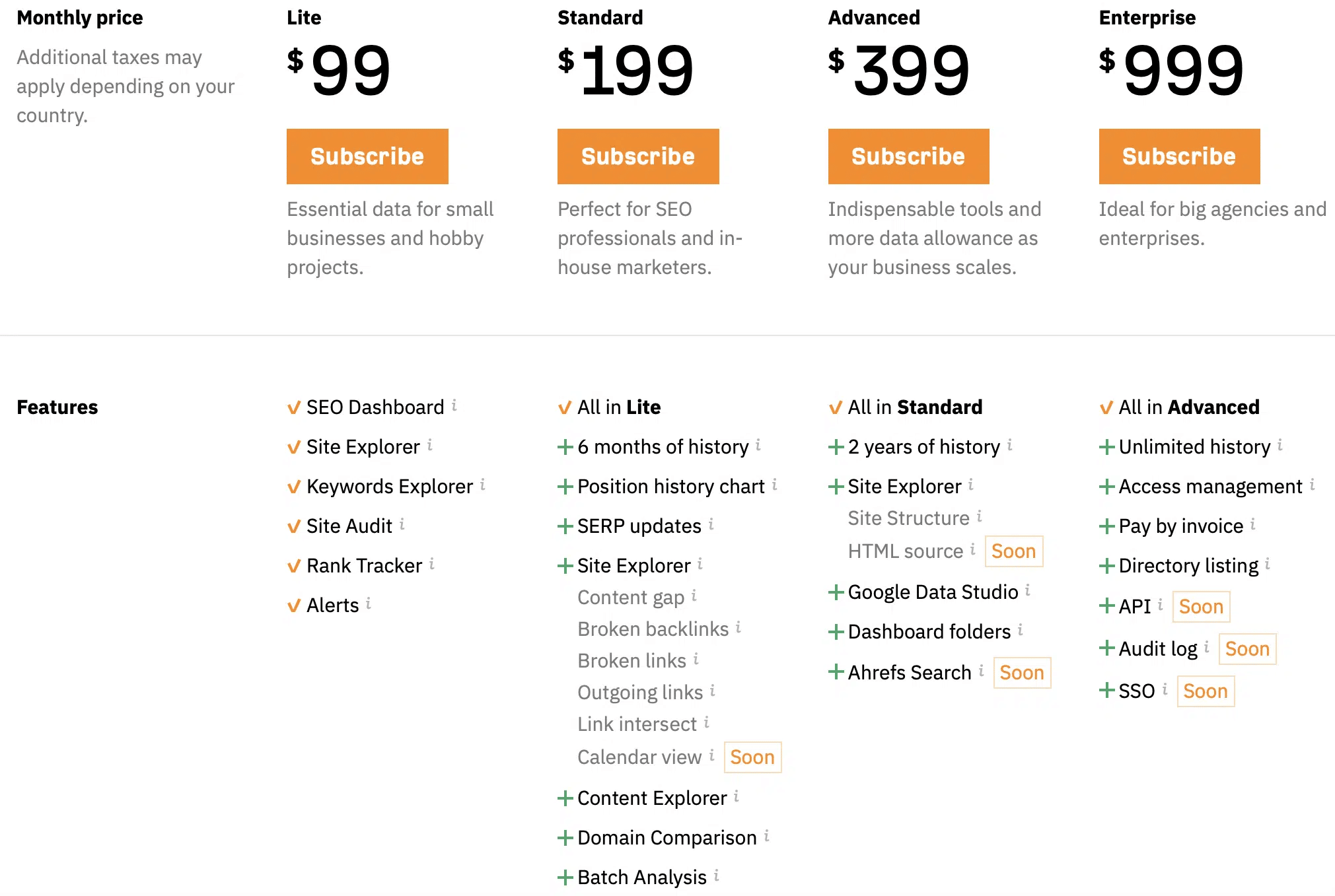 4. Kwfinder SEO pricing
Kwfinder is a keyword research tool.
It helps you discover long-tail keywords with low SEO difficulty as well as with the optimization of your content for search.
Kwfinder offers extensive features, a gorgeous design, and a simple interface that is excellent for both new bloggers and experienced web admins.
This powerful software helps with numerous keyword ideas that are perfect for SEO and paid search campaign creation.
It offers three different packages for different needs, but you can expect to pay anywhere from $49 to $129 (of course, it's cheaper with the annual subscriptions.)
If you want to get more details about what Kwfinder offers with each package and if it's worth the money, you can read it here.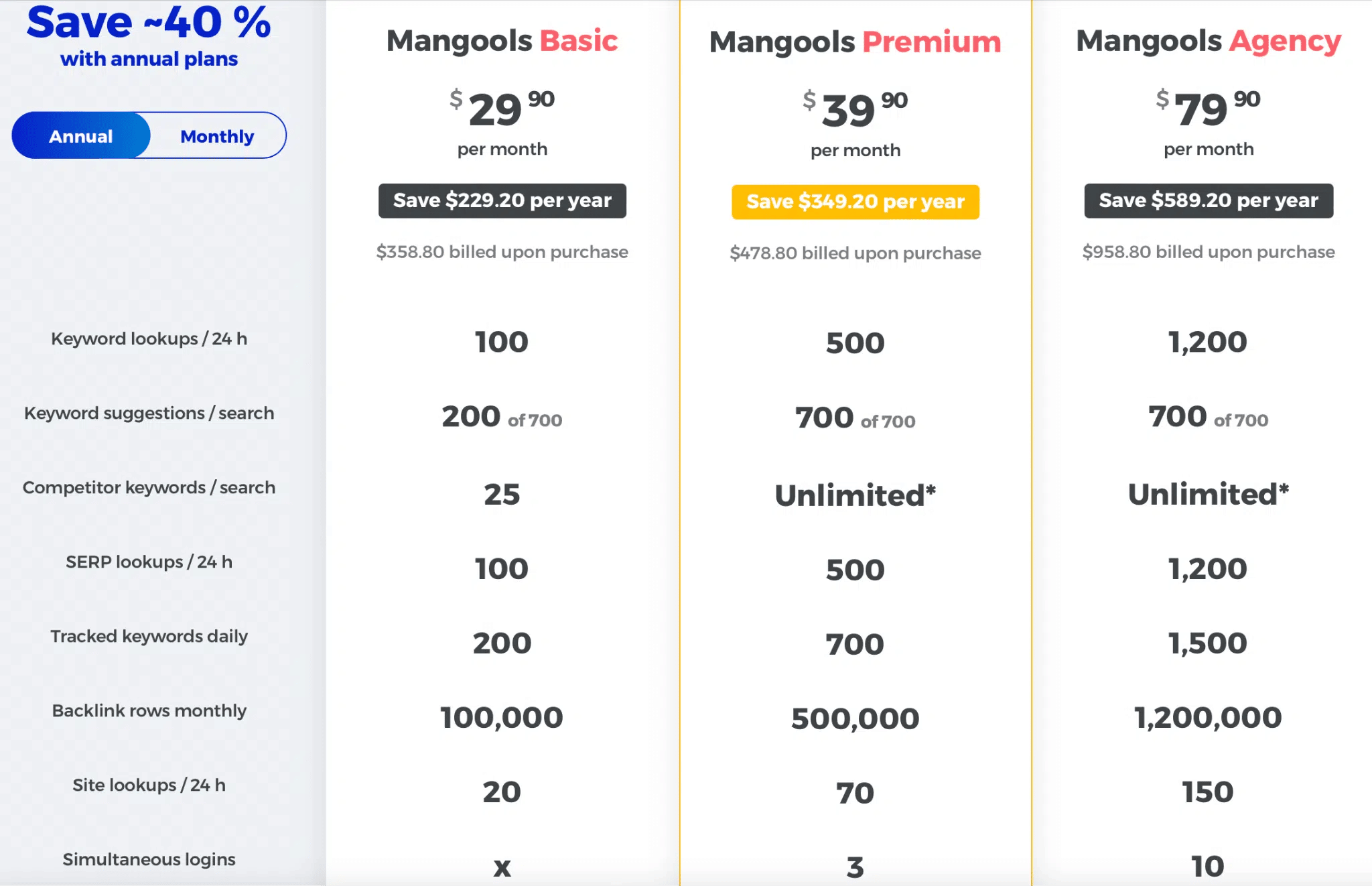 5. Moz SEO pricing
Moz is a complete SEO toolset that helps businesses boost keyword rankings and search engine visibility.
Think of it as a full-service powerhouse for site audits, keyword recommendations, research, link exploring, and rank tracking.
Moreover, it's a great software if you want to easily compare mobile and desktop visibility with the rank tracking tool.
The company offers four different pricing plans which are fit for different sized agencies. Depending on your SEO needs as well as your budget, you can expect to pay anything between $99 to $599 a month.
Read more here if you want a thorough analysis of each of Moz's plans and their SEO pricing. It will help you understand which one is perfect for your company, needs, and bank.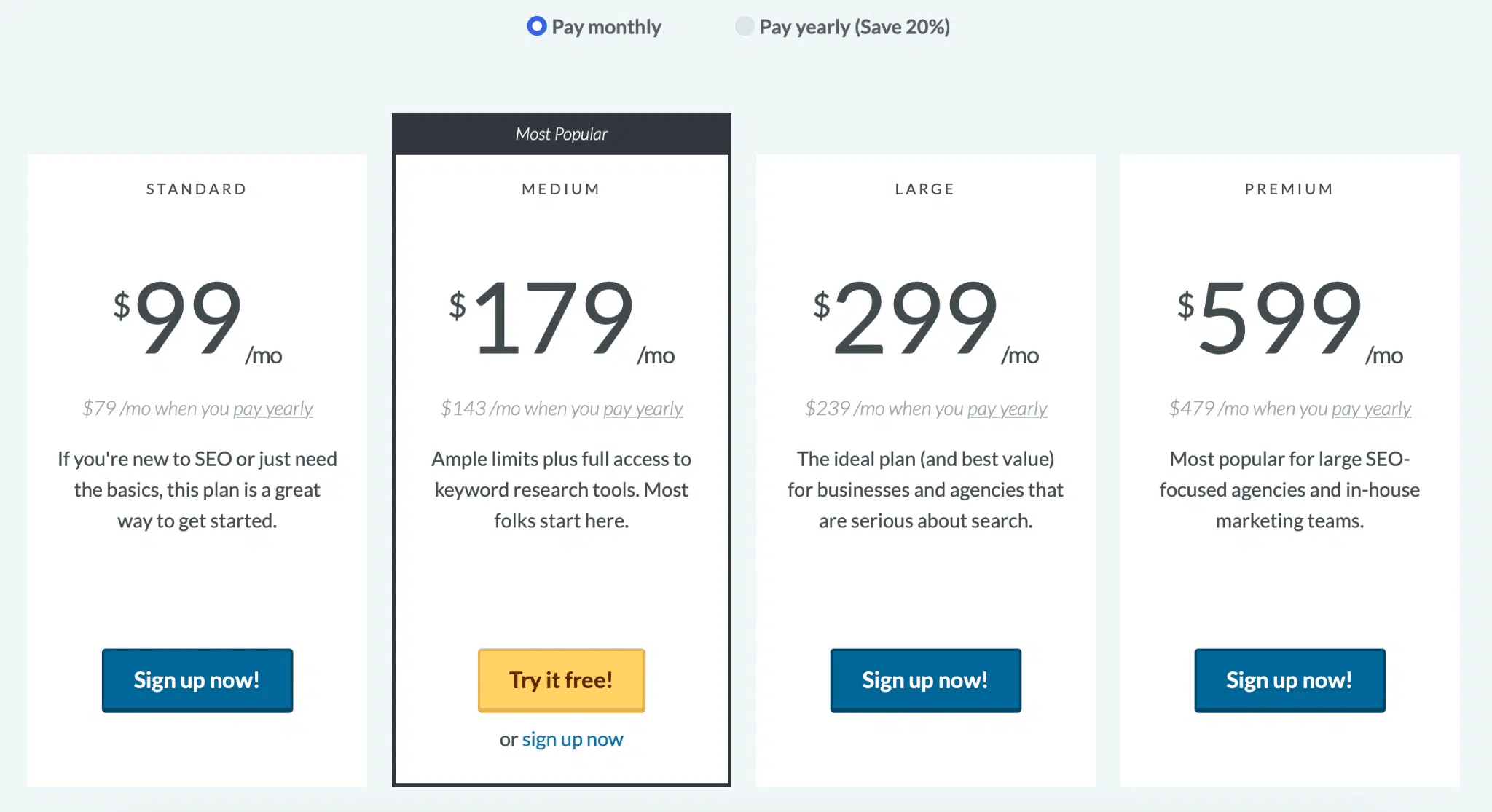 6. Woorank SEO pricing
Woorank is another must-have SEO tool for website audits and performance testing.
The tool enables you to examine site data, gain actionable insights, and meet your digital marketing objectives.
Like other similar software, it helps you closely monitor your competition, different research keywords, audit your website(s) even on the technical side, and much more.
The company offers three different plans, with the most basic starting from $79.99/month. Of course with the annual plan you get more discount and even an additional 4 months for free.
If you are new to SEO or just aren't sure if this software is right for you, you can always try the free trial.
Learn more about Woorank plans and SEO pricing for 2022 by clicking here.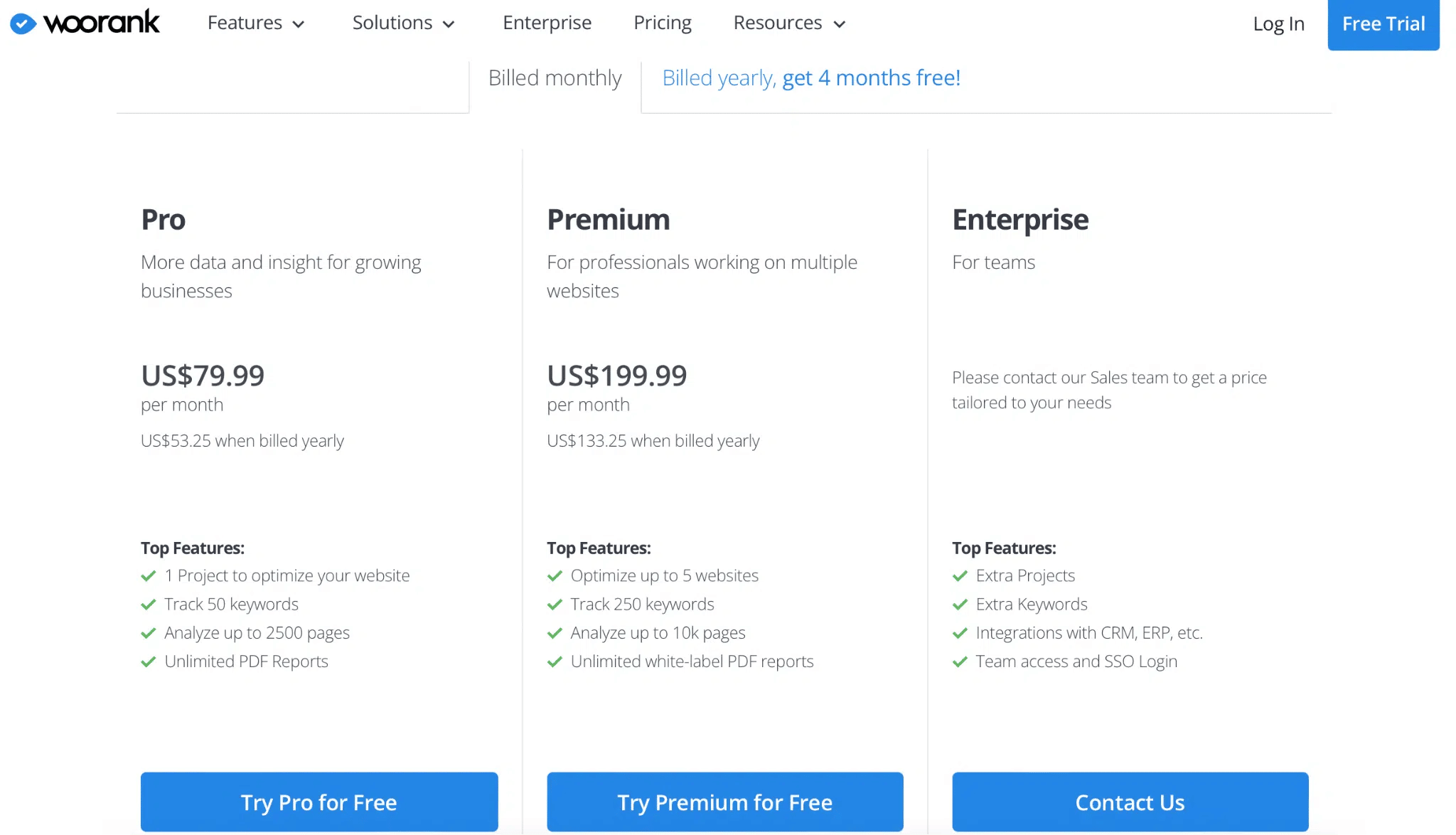 7. Siteliner SEO pricing
Siteliner enables you to execute effective on-page SEO adjustments to ensure that your web pages and site rank higher in search results.
The program helps you verify that each of your web pages has unique content. It does so by detecting duplicate material that may be detrimental to your SEO efforts.
But this is not the only thing you can do with Siteliner.
The on-page SEO also includes broken link analysis, sitemap creation, comparison with other similar sites, and more.
You can choose between two plans, one of which is free, and you get to scan one website a month and can scan up to 250 pages.
Read here to see if Siteliner suits your business' on-page SEO, budget, and content marketing requirements.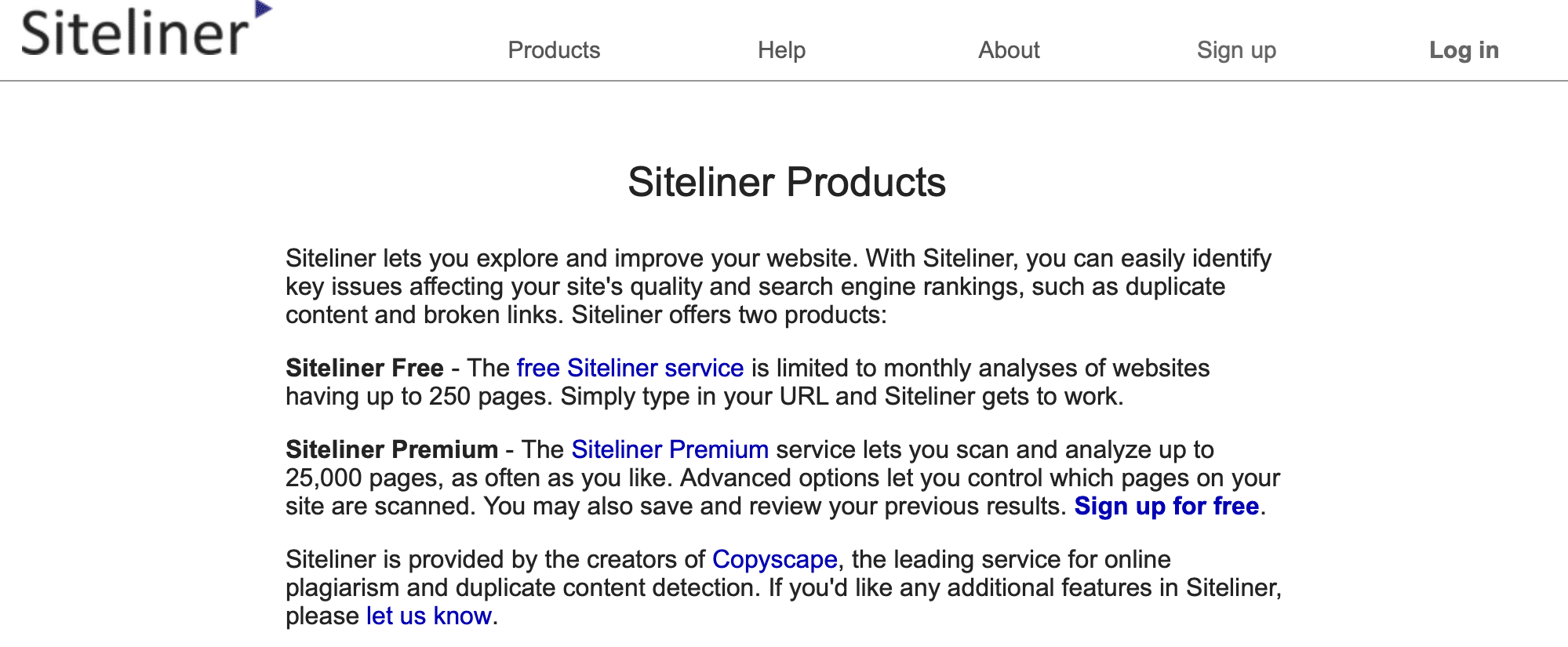 8. Serpstat SEO pricing
Serpstat is all-in-one research, SEO, and monitoring software.
It is built for complete website analysis, backlink validation, semantic data collection, auditing, clustering, and rank tracking, among other SEO implementations.
It is one of those platforms that offers everything SEO related in one place but goes way beyond that.
Serpstat aims to unify all your marketing efforts in one place.
Before committing to premium services, users may try out Serpstat's full-service company SEO tool for free. The platform provides four distinct premium packages, each with its own set of features and pricing.
It also offers more flexibility in choosing the right plan and the plan's duration for your needs.
Serpstat offers packages for 1,3,6,12,24,36 and even 60 months, and for each one, you get different discount rates.
The basic monthly plan starts at $69/month, but you can see an analysis of each SEO pricing plan here.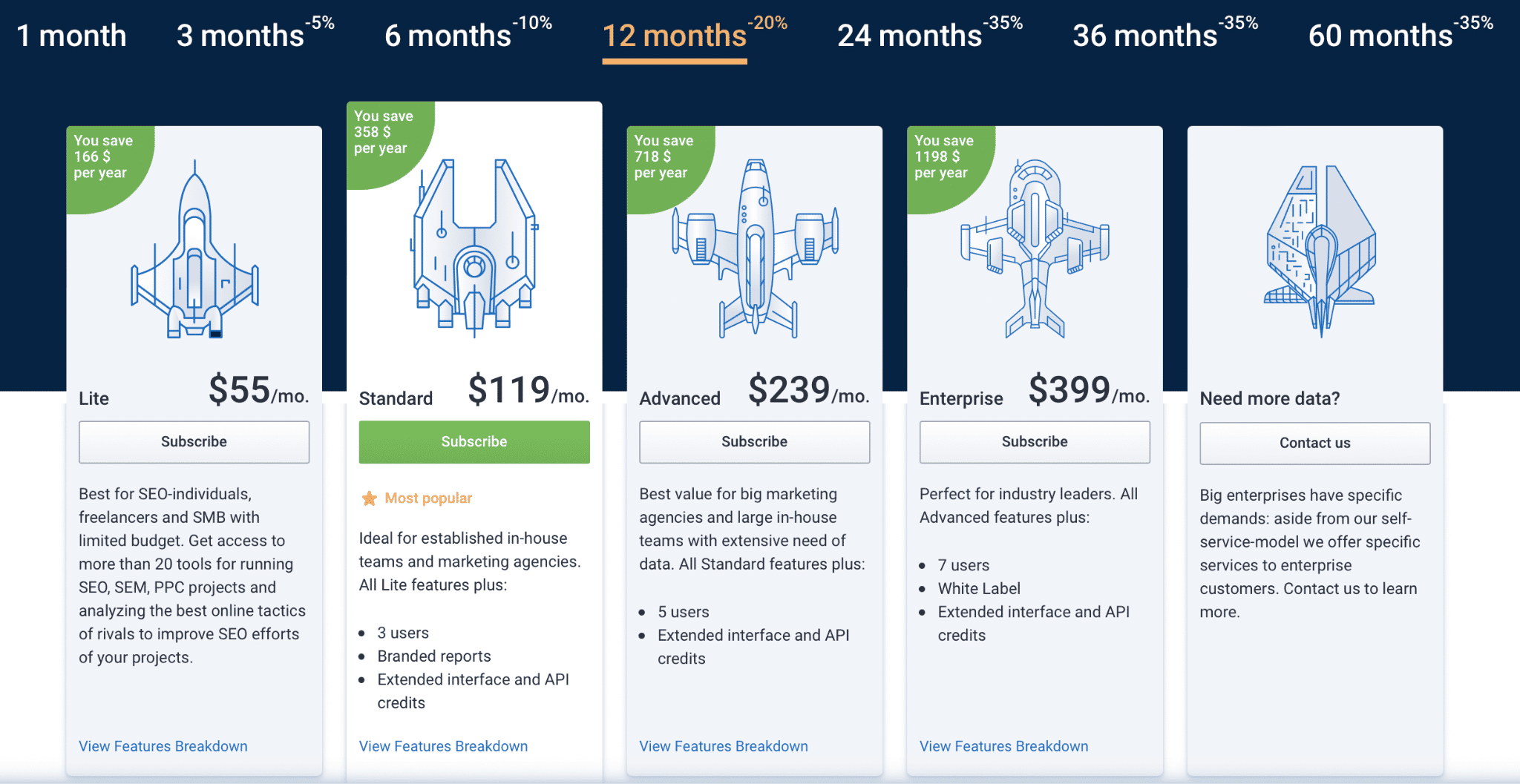 9. Majestic SEO [SEO pricing]
Majestic SEO is another popular SEO software, but unlike other tools, it only offers backlink analysis services.
It has a large link index with over 9 trillion links, making it a valuable tool for SEO digital marketing.
In addition, the Majestic SEO tool includes details on inbound links to your website.
The software checks the link distribution on a webpage, the anchor text of each link, and the text surrounding the link.
Then it lets you view the corresponding linked profiles, top pages, and broken links.
Since it offers a huge link database, it's a great choice compared to Serpstat (in a similar price range) since the results are more accurate.
Majestic SEO offers three different plans ranging from $49.9/month for the basic plan to up to $399.99/month for the API package.
You can get more details about the Majestic SEO pricing plans in 2022 here.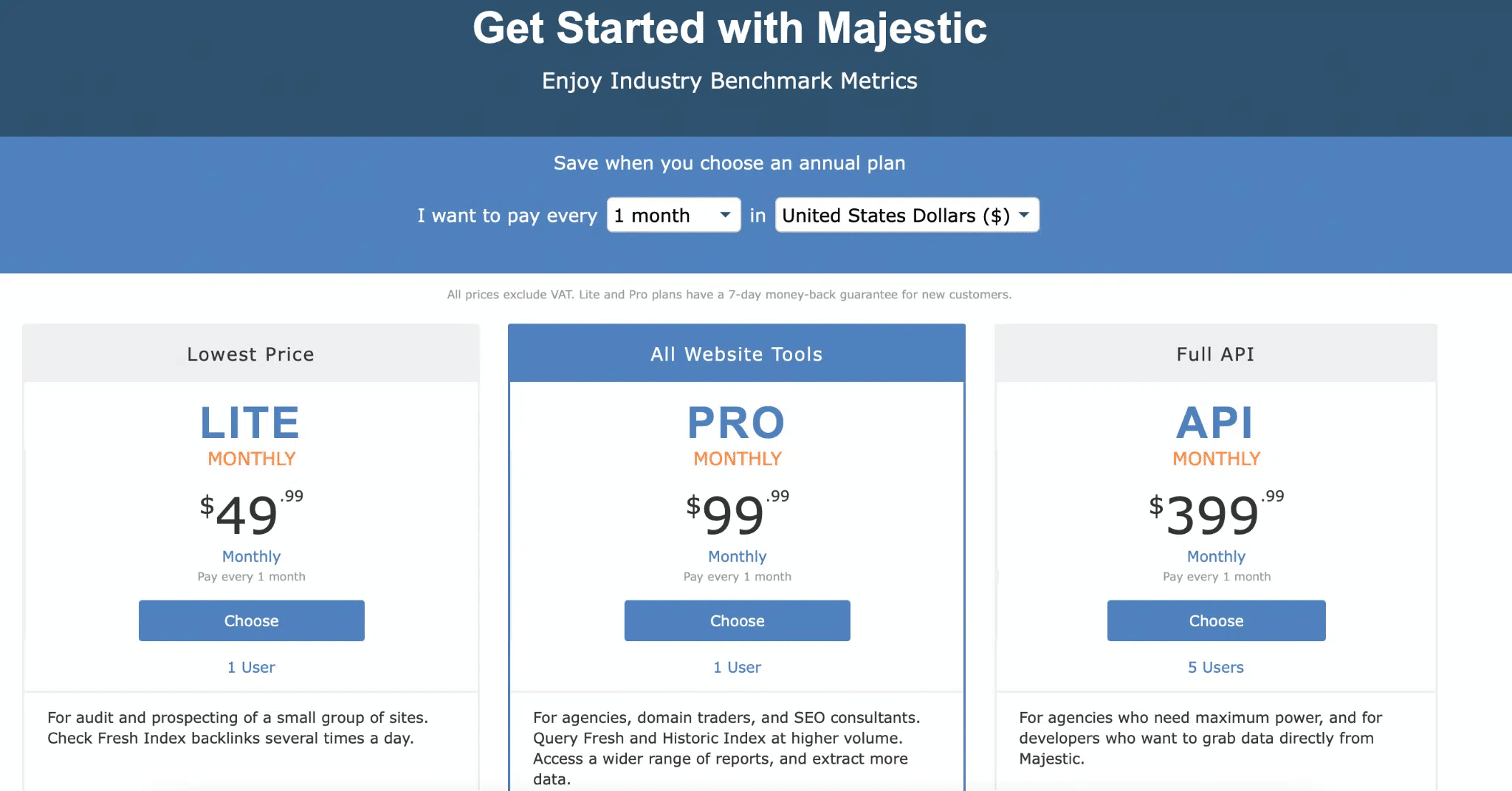 What Does a Typical SEO Services Quotation Contain?
Typically, your SEO agency provides you with a proposal before optimization work on your website begins. An SEO services proposal includes a complete workflow and a comprehensive quotation with a cost breakdown per service.
Quotations vary from company to company and according to the services required. However, a comprehensive SEO services quotation contains the following:
The length of the campaign 
This shows the duration of the campaign. Remember that depending on the costing model you agree upon, costs could add up quickly if the campaign length is long. For instance, if you opt for an hourly pricing model, an extended campaign length could increase your digital marketing costs.
Pre-campaign website audit
Your SEO agency conducts a thorough site test and audit. The audit determines the SEO status of your site and gauges the amount of optimization work needed. A pre-campaign website audit lists the planned activities on your website and includes an itemized cost breakdown.
The keywords you wish to target
These vary depending on your content. Some pages on your site may target a single or group of keywords. The SEO company obtains strategic keywords from keyword research.
Technical Website Optimization
These are the technical activities conducted on your website. They include but are not limited to responsiveness, resource optimization for faster loading, and furnishing of key meta tags. Optimized websites with a decent user experience rank higher on search engines.
Content Development and Optimization
Refers to creating and optimizing relevant content, which will be essential in search engine ranking. For example, the SEO company may list a content schedule to follow based on keyword research.
On-site optimization targets
Refer to the report drawn from the recommendations that detail the campaign roadmap, copywriting strategies, meta descriptions, URL optimizations, and title tag optimization.
A Monthly Summary Report
The executive summary details the campaign's progress, including a report on all the deliverables.
SEO Pricing Models
There is no industry standard for SEO pricing. Different SEO agencies utilize various techniques and pricing strategies. Depending on the SEO package you choose or the SEO company used, you may expect to pay as little as $400 or more than $30,000.

Often, customized SEO plans incorporate more than one SEO pricing model. However, most SEO companies employ one or more of the following strategies:
Monthly package
You get the full-service package with an SEO company in this pricing model. In addition, your business pays a fixed monthly fee to the SEO agency for the services selected. Firms with a long-standing relationship with an SEO agency often utilize this pricing model.
You may expect to pay anywhere between $1,500 to $5,000 per month. A monthly package may include the following services:
SEO copywriting
Audit on link health (link profile)
Website content audit
Social Media presence audit and management
Fixed price contract
On a fixed-price contract, a company pays for specific services with the possibility to extend to other services as needed. In addition, the SEO company may offer a custom payment package for the service requested.
This model is ideal for businesses with SEO knowledge and an understanding of which aspect of their website needs optimization.
In a fixed-price contract, the prices for each element are similar to those in the monthly plan.
Project-based SEO pricing
An SEO agency may charge a one-off fee for a specific SEO service. It is a customizable option that begins with analyzing a particular business's SEO needs. Then, both parties agree on the project's scope and reach and set a definite fee for the project.
Project-based costing is ideal for companies who want to accomplish a specific SEO goal without signing up for a complete package. The average cost for this pricing model ranges between $5,000 to $30,000.
Hourly SEO pricing
Here, an SEO agency is paid an hourly fee for the SEO services offered. Freelancers and independent SEO experts who provide services to smaller companies frequently utilize the pricing model. However, agencies or SEO companies rarely use this model.
The hourly fees depend on the nature of the services provided. This pricing model can be costly and only utilized by companies who know what they want specifically done. Therefore, it is imperative to request a breakdown of services offered to ensure proper billing.
The average cost for SEO services on most hourly contracts ranges from $100 to $250 per hour.
Factors That Affect the Cost Of SEO
So far, we've seen that the cost of SEO can range from hundreds to several thousands of dollars.
As the cornerstone of digital marketing, SEO is no doubt important. However, it is paramount for businesses to understand how SEO services are costed. Knowing the pricing process can help a business select an SEO agency to maximize their return on investment (ROI).
To help your company's website rank on the first page of search engines, you need to pay for quality SEO services. The following factors influence the cost of SEO services:
The Size of Your Website
The bigger the site, the more complex optimization is. SEO on a small website with a few pages will cost less than that for a big website with many pages. The difference between optimizing a small website and a large one can be thousands of dollars.
The SEO Company's Experience
SEO agencies with more experience charge more than those with less experience. The price difference could be because more experienced SEO companies achieve better results. Therefore, it is helpful to select a more experienced SEO agency but be mindful of overall cost and ROI.
The SEO Pricing Model
A monthly retainer or upfront project cost may be out of reach for a small business. However, an hourly pricing model tends to be costlier than other methods. Therefore, it is crucial to agree on deliverables and total project duration.
The Client's Business Size
If your business is on an enterprise level, it makes sense to go for enterprise-level services. However, SEO companies offering services on a large scale may charge top dollar. Furthermore, SEO agencies consider your business size when setting their fee.
Industry Competitiveness and Current Ranking
A business in a highly competitive niche with many players requires more work to make it rank favorably. The same applies if the company ranks lower in the same field. The more the work needed to optimize a business's website, the higher the SEO services cost.
Local SEO Pricing
How is Local SEO relevant?
If your business has a physical presence and serves a specific geographical area, it can benefit from Local SEO.
Local SEO involves optimizing your business's online presence on local search results as a marketing technique. In addition to organic traffic, you also want local customers to find and shop at your physical store. Businesses use geo-targeted keywords, local listing claiming, localized content, and citation building to take advantage of Local SEO.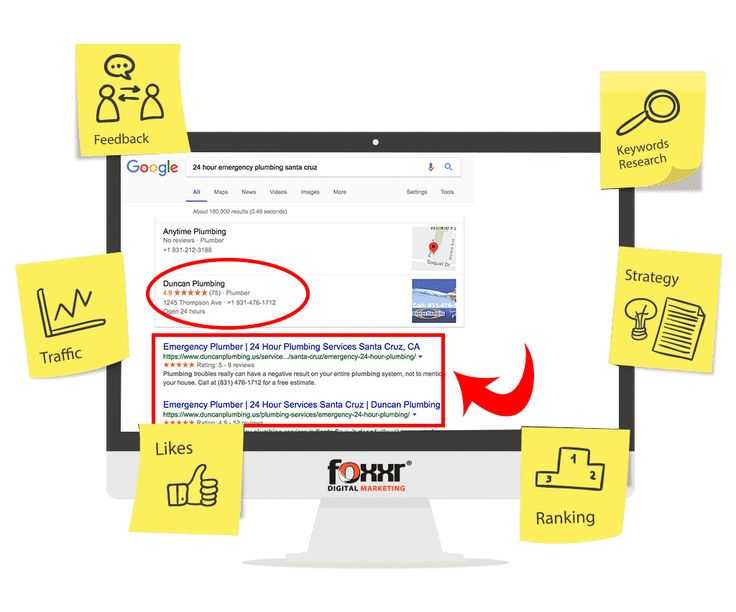 Nowadays, consumers frequently use search engines to find businesses near them. In the past two years, queries with "where to buy" have grown by over 200%. The action of searching with the desire to find products close to them is known as local intent.
Nearly half of the 8.5 billion queries on Google have local intent. As a result, local businesses, multi-location brands, and service area businesses can significantly benefit from Local SEO.
With Local SEO, your business ranks in the following categories:
Local Pack – These results appear at the top of the results page. They occur alongside a map with pins for each listed business. The proximity of your business to the user and its online reputation influences the ranking.
Local Finder – This list builds on the Google Business Profile (GBP) list for businesses relevant to users' searches. To access the local finder, users click on the 'more places' button at the bottom of the local pack.
Localized organic results – Many users identify with the results listed in the localized organic search results. Users access localized results by clicking the blue links below the local pack.
Google Maps – Here, results appear as several pins on the google map near a user's geographical location. In addition, Google lists the businesses on the left pane, ranked according to their GBP.
Local SEO Pricing
Local SEO pricing is lower than general SEO. Depending on the size of the business, Local SEO will cost an average of $1,000 in 2022. The techniques used in Local SEO are generally the same as those in general SEO. However, Local SEO costs less as SEO experts target an audience within a specific geographical area.
How Much Should You Spend on SEO Services Per Month?
The main aim of any marketing endeavor is to generate sales and maximize the return on investment. The amount you invest in SEO services depends on the size of your company and the scale of services required.
In principle, you should care about the ROI, not the SEO cost. However, measuring ROI with SEO services is tricky as SEO affords your business visibility instead of more direct actions such as pay-per-click ads.
One way of tracking the investment cost is utilizing analytic reports such as Google Analytics. With analytics, you can monitor the value of your conversions and estimate how much revenue each sales channel generates. Remember that SEO is a longer-term investment and takes some time to deliver increased traffic and revenue after implementation.
SEO Cost vs. Expected Results
The revenue generated by SEO services is essential when considering their value. A high ROI justifies the cost of SEO. However, if the price is too high, it may negatively impact ROI. Therefore, you must endeavor to balance ROI and SEO cost and quality.
For those clients who focus on expected results, the cost of SEO does not matter. On the other hand, clients who shop for price tend to get cheaply priced SEO services that may underdeliver. However, the cost of SEO services must not be unreasonably priced such that they affect the client's ROI.
How To Estimate SEO Cost?
One way to estimate the cost of services is to analyze the winning competitors in your niche. For instance, you may compare their number of linking root domains to yours. If your competitor has more linking root domains, you should focus your resources on the difference.
For example, say your competitor exceeds your linking root domains by 200. Also, say that your SEO package charges $1,000 per linking root domain. You should expect to pay at least $200,000 (200 multiplied by $1,000) to be at par or exceed your competition.
Of course, the amount you spend on an SEO campaign depends on your budget. To achieve your SEO goals and stay within budget, you could spread the computed amount ($200,000) over several months or years. However, keep in mind that your competition may continue to generate links, and it may take a while to catch up with them.
Tips on What to look for When Selecting an SEO Agency
Different SEO companies utilize various methods for costing SEO service rates. Understanding what a typical SEO service reflects and the specific impact on your business is critical in selecting a provider.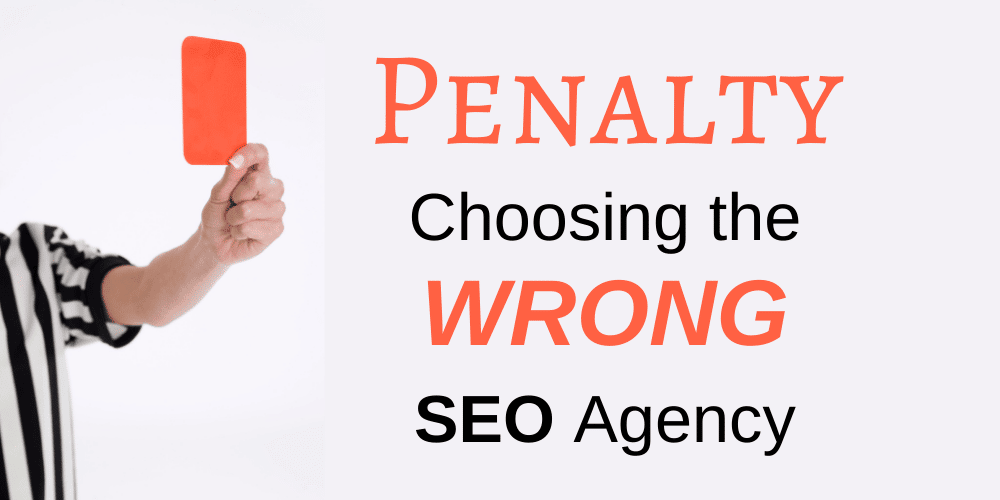 Usually, as the quality of SEO services increases, so does the cost of services. Therefore, as you make your decision regarding an SEO company, consider the following:
a) The SEO provider's process
SEO is a complex and involving process defined by countless implementations and strategies. Furthermore, due to frequent search engine algorithm updates, SEO companies keep changing their tactics to adapt to the changes.
When considering an SEO agency, research their adaptability to the changes announced with each algorithm update. Additionally, check whether they have SEO best practices that ensure success.
b) Study the SEO company's website
A genuine SEO company has an authentic website with a clear privacy policy and owner information. Their content must also be top-notch and error-free with no grammatical errors. It is imperceivable that a company can claim to improve your content when they cannot do so with their content.
c) The customizability of SEO services
Generally, it would help to avoid companies with fixed-price, one-size-fits-all packages. The customizability of services is vital as different clients have unique needs. Additionally, the ability to audit a client's website and create a plan suited for that specific client also indicates their experience.
d) The ability to provide a full-service package
The dynamism of SEO means that what worked two years ago may not necessarily work in 2022. A full-service package features everything your company requires in its SEO strategy. Due to the ever-changing nature of SEO, investing in a full service proves more profitable for businesses in the long run.
A typical full-service package often includes:
Content development,
Content marketing,
Conversion analysis
Social media analysis, optimization, and management
Other digital marketing strategies such as email marketing
e) Look for case studies published by the company.
A case study is a real example of an SEO company's past work with a client. Ideally, it should be readily available or published on their website. If it is difficult to get a case study from the SEO agency, they may be new and have nothing to show for the hype.
A case study describes the company's work for a past client and gives you an idea about what you may expect from them.
f) Check client reviews
Past client reviews and testimonies can help you evaluate the company based on its past work. Helpful client reviews include both positive and negative sentiments. From these reviews, you will be able to assess the company's suitability for your specific needs.
g) Have a chat with an SEO agency
After doing your research, you can get more information about a company's SEO services by chatting with them. A direct conversation gives you more insight into the SEO company's process. You may even be able to gauge if they are the right company to work with from your conversation.
If you are looking to do this process by yourself, I would suggest taking a look at this sweet deal we have for you. Access The Entire SuperstarSEO System For 7 Days FREE – If You Like It, You'll Continue Getting Access For Just $67/mo – Cancel at anytime.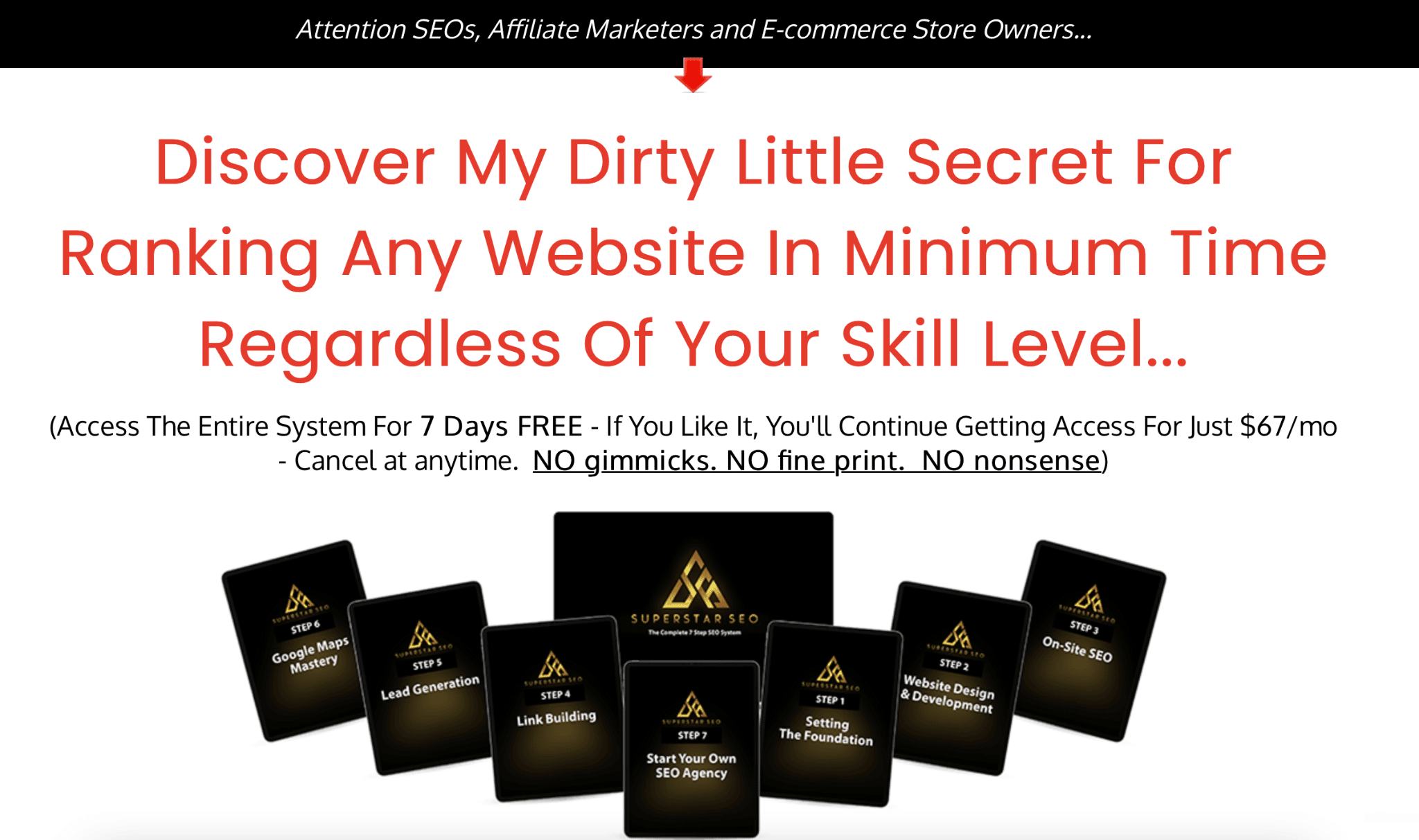 Conclusion
SEO is a technical and highly involving process. For a business to compete and gain an edge against the competition, it must implement an effective SEO strategy. However, the lack of standardized SEO pricing methods makes many businesses unsure of where to start.
While it is possible to implement a few SEO elements yourself, it is not sustainable in the long run. To rank number one on search engines, be found by clients, and make a sale, your company must allocate a sufficient budget for SEO.
SEO services may cost as low as $400 or as high as $30,000. Companies with a proven record of delivering positive results tend to cost more. While not all expensive services provide the best results, you should do your research into SEO companies that will maximize your ROI.