Vecteezy Review: The Best Graphic Tools for Freelancers On a Budget
Vecteezy provides designers, students, and freelancers access to a library of over one million vector graphics—no strings attached.
How many times have you searched the internet and Google Images, looking for free graphics to use in your next project?
Whether it's an article, presentation, or just something fun like a newsletter or social media graphics, you've probably ended up paying for images or vectors.
But there are other ways to get high-quality graphics without spending too much cash; one of the best sites I've found is Vecteezy, and this review will explain why it's so awesome!
In this review, we'll walk you through what you can expect from the site and how it can help you!
What is Vecteezy?
Vecteezy is a web-based SVG editing program that assists companies in creating graphics by utilizing templates, shapes, and text editing tools.
You may use it to align text and download files in PNG, SPG, and JPEG formats.
Vecteezy is a website that offers a variety of vector art images to use in your designs. The site has millions of resources available for download.
Vecteezy competes with large stock images by focusing on clients with a limited budget, such as freelance graphic designers.
However, it is not a good source of graphics for all creative professionals since professionals would be better served by Adobe Stock and Adobe Illustrator.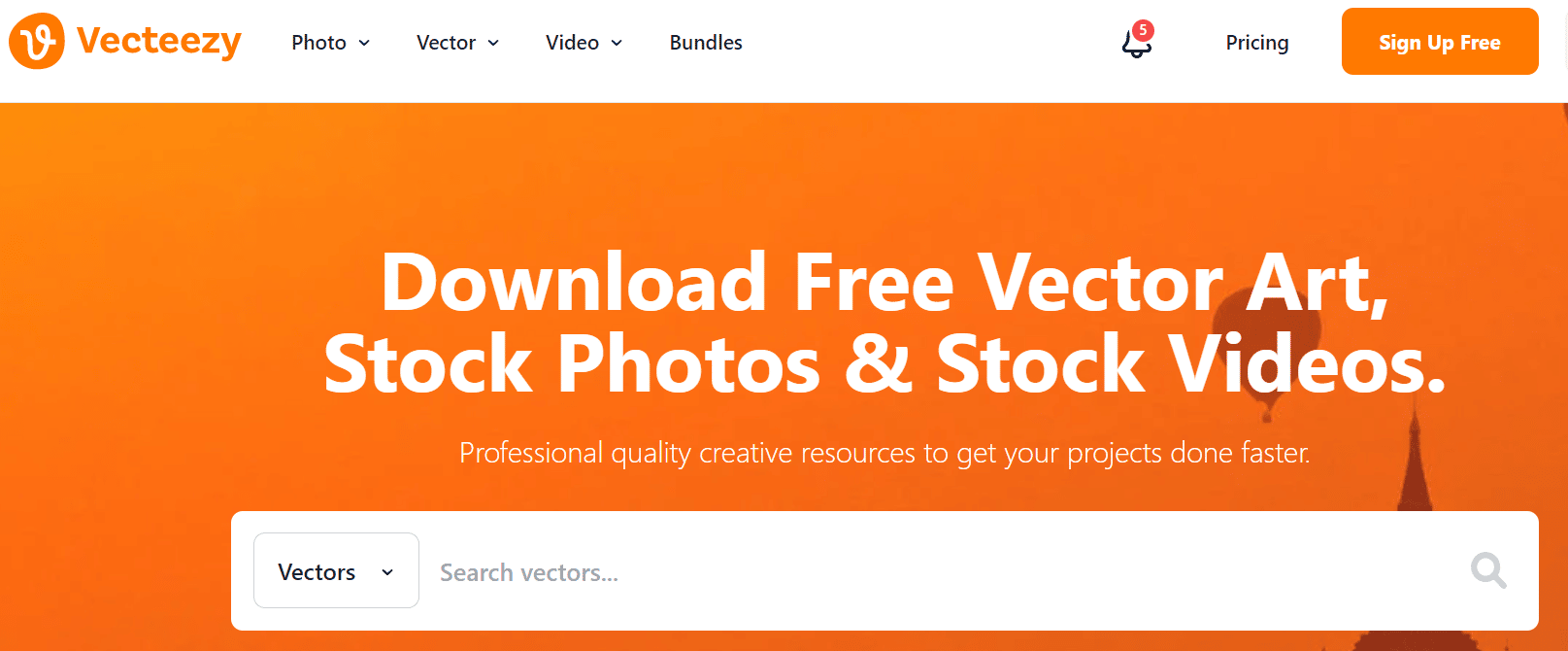 What can you do with Vecteezy?
Vecteezy's library of graphics is one of its key features.
A search through its library will bring up millions of images, all of which are free to use.
They also offer templates and vector files, so you can simply drop them into your designs.
The bottom line is that if you need an image or template in order to complete your work, Vecteezy will most likely have what you need.
You'll just need to decide whether or not it will cost you money.
The program is really simple to use and includes all of the tools you'd expect from a professional stock picture agency.
It provides you with the ability to crop, rotate, and resize your images and add titles, watermarks, and borders.
Who is Vecteezy best suited for?
Vecteezy is excellent for people who are just starting out in their careers and need some great design options but don't have a lot of money to spend.
There are many free images to choose from, so you don't have to worry about that (but always check with your client first before using stock photos—they may not be OK with it).
Overall, Vecteezy is really flexible and offers tons of options, even if you aren't willing or able to pay.
But if we had to suggest this app to anyone, it is to freelancers, beginner graphic designers, and small businesses.
Vecteezy features
Here are the following features that Vecteezy users highly value:
It has absolutely gorgeous high-quality vectors.
You can upload your own vector artwork to the site, and Vecteezy will then turn it into an image you can use on your website or blog.
You can quickly download any vector and raster images from all over the internet.
It has a great, easy-to-use built-in editor.
It offers you the ability to do quasi-real-time image tracing.
Vecteezy offers customizable templates.

Packages and pricing plans
Vecteezy offers both free and paid plans.
With the Free plan, you get access to millions of resources but can't use the editor, and you have to pay on the go.
This means that it can cost you several dollars per download.
The Pro plan costs $9.00/month (a yearly subscription) and $14.00/month (it's a monthly subscription.)
Both plans give you unlimited downloads, access to the editor, full commercial rights, and no need for attribution.
In some circumstances, it is not possible to credit the author, so Vecteezy offers a paid plan to allow you to purchase a license.
This way, you can download the file without worrying about attribution.
Pro users can access/download all content on-site included and experience the site ad-free.
Moreover, Vecteezy periodically releases limited-time bundles to all those who have purchased the pro plans.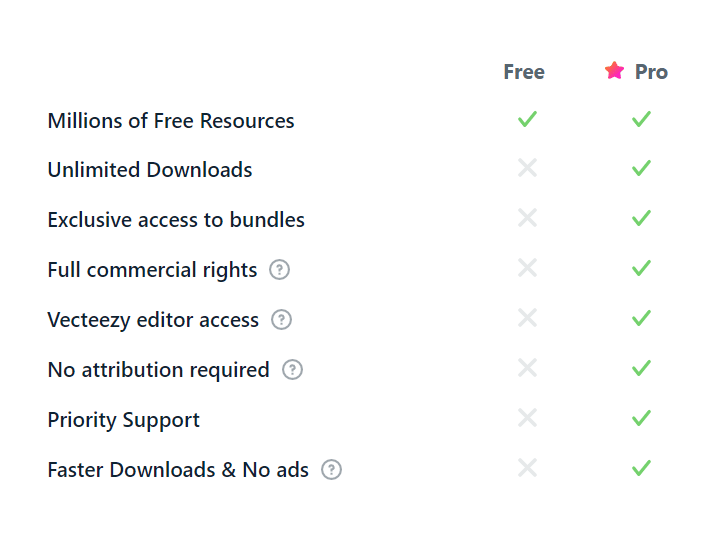 Conclusion
Freelancing is tough, but it's even more challenging when you're lacking the tools to get your work done.
Thankfully, there are some great free and low-cost resources out there.
Vecteezy editor, in particular, is a reliable resource and is especially good if you want to spend some time learning how to create vector graphics without paying much.
Vecteezy free and pro plans are great for finding vectors from paid stock photo sites, and you can almost always find what you're looking for.
The editor is easy enough that anyone can use it yet robust enough to provide useful design features for more advanced users as well (not that advanced, though.)
It's incredible what can be achieved within a website.
The simplicity of it all is what makes this software great.
However, if you want to add more complex elements to your SVG file, better look at other more expensive alternatives (such as Adobe, for example.)