Woodpecker Email: Pros, Cons, & Everything in Between | 2023
If you're looking for a tool that will help you streamline your email outreach and increase your chances of success, then Woodpecker email marketing might just be the solution you've been searching for.
Woodpecker's distinct approach to email automation and personalization may help you strengthen relationships with prospects and customers, eventually growing your business.
Woodpecker, like other marketing techniques, has advantages and disadvantages.
Some users swear by its efficiency, while others find it a little…expensive for what it provides.
Thus, before you go fully into the world of Woodpecker email marketing, it's critical that you comprehend all of its intricacies.
Woodpecker Email Review: Main Features
Email Platform Integration
Woodpecker integrates with popular email platforms such as Gmail, Outlook, and Microsoft Exchange, allowing you to send and receive emails directly from your email account within Woodpecker.
Email Scheduling
With Woodpecker, you can schedule your emails to be sent at a specific time and date, ensuring that they reach your recipients at the most optimal time for maximum engagement.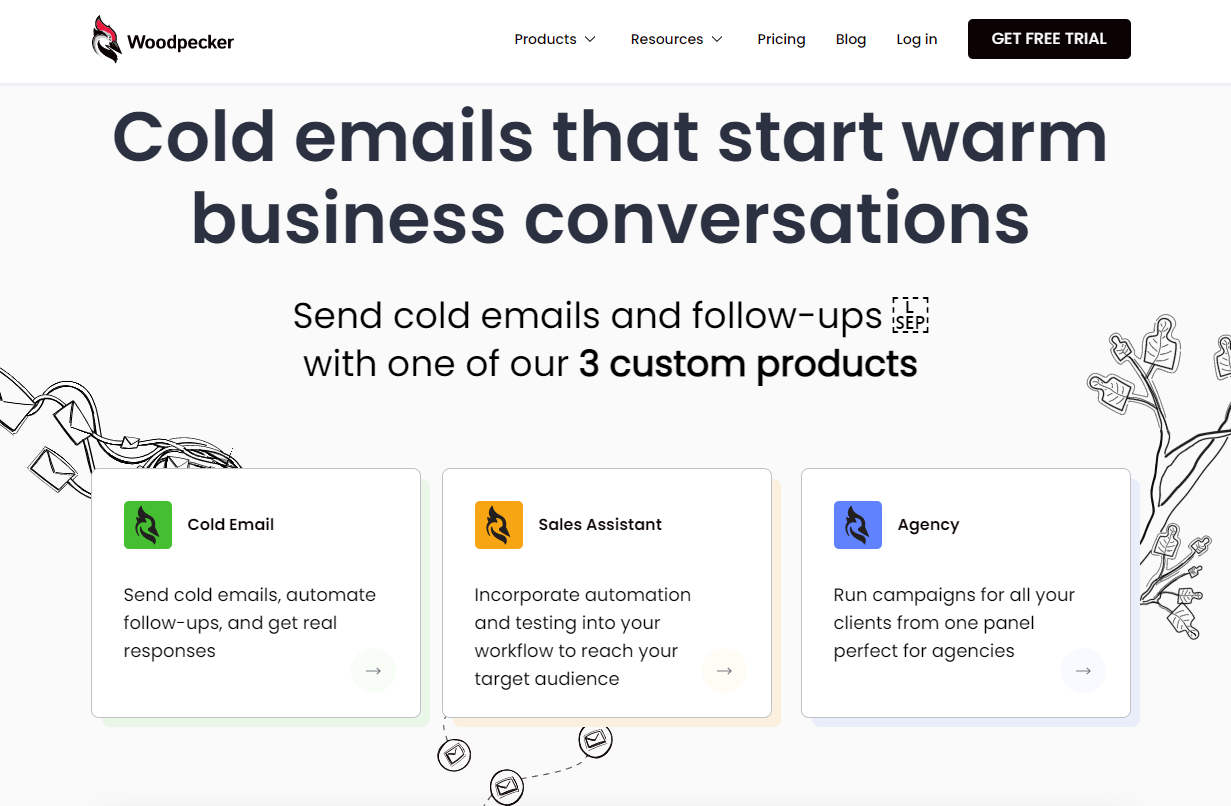 Email Categorization
Woodpecker allows you to categorize your emails based on their status (e.g., sent, replied, bounced), making it easy to keep track of your outreach efforts and follow up with prospects and customers as needed.
Templates
Woodpecker offers a range of customizable email templates to help you get started with your email campaigns quickly and easily. You can also create your own templates or import them from other sources.
Pricing: $49 monthly per email slot
Pros and Cons of Woodpecker Email Marketing
Here's what customers think about Woodpecker including their favorite and less favorite things
Pros of Woodpecker Email
1. Tracking System: Visibility Is Key
This feature allows you to see exactly how your emails are performing.
With this level of visibility of Woodpecker, you can make data-driven decisions about your email campaigns and adjust your strategies accordingly.
2. Email Validation
With Woodpecker, you can be sure that your emails are reaching the right people and that you're not wasting time and resources on invalid or outdated email addresses.
This Woodpecker email feature can improve your email deliverability and ultimately increase the effectiveness of your email campaigns.
3. Follow-up Sequences
Woodpecker offers a range of scenarios to choose from, allowing you to create a follow-up sequence tailored to your prospects' specific needs and preferences.
4. User-Friendly Interface
This is one of the features that people love most about this tool.
It's easy to use and intuitive and makes it easy to upload and track your emails, or create follow-up sequences, or customize your templates.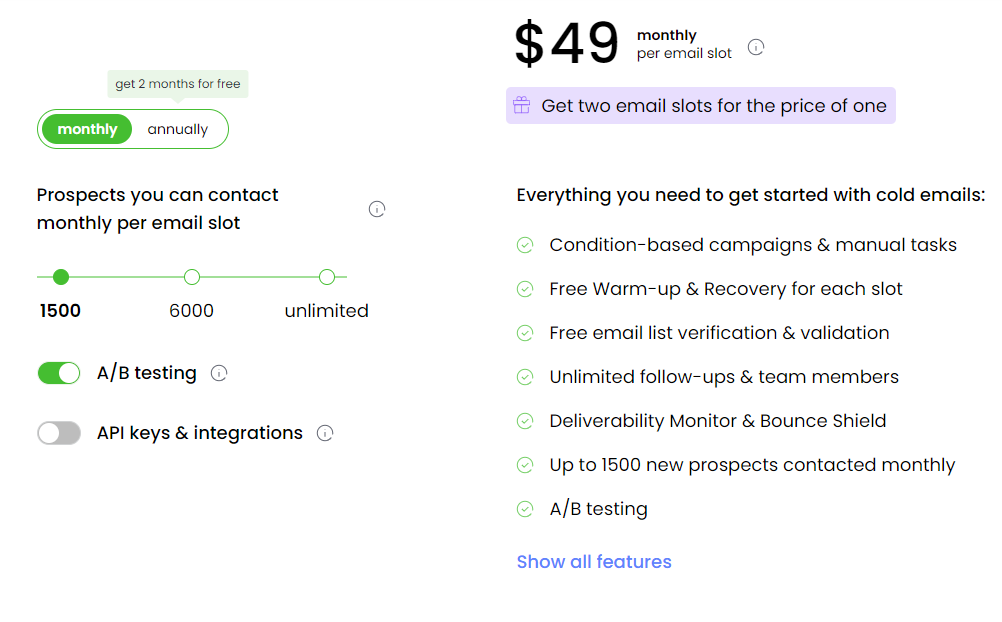 Cons of Woodpecker Email
1. Limited Analytics
While Woodpecker does offer some basic analytics features, they're not as thorough as some users would like.
For example, some customers believe there are better alternatives when it comes to analytics precision than Woodpecker.
2. High Price
While the tool can be a great investment for larger companies with substantial email subscriber lists, it may not be the best choice for smaller companies at $49 per month per email slot.
Some customers have reported that they found the pricing to be too steep for their needs. This can be a real drawback if you're on a tight budget.
3. Limited Template Options
While Woodpecker does offer a range of templates to choose from, some customers have reported that they would like to see more variety or customization options.
This is an area where Woodpecker could potentially improve in order to better meet the needs of its users.
Bottom Line
From its limited analytics to its pricing structure and template options… There are areas where Woodpecker could potentially improve to better meet its customers' needs.
However, despite these cons, Woodpecker remains a popular choice among sales teams and marketers who are looking to streamline their email outreach efforts and improve their engagement rates.