5 eCommerce Mistakes You Need to Avoid in 2023
Today's eCommerce market can be a tough one to navigate, particularly if you're just starting out. There are so many ways to go wrong with your online shop that it might seem impossible to avoid them all without stumbling along the way. The good news is you don't need to avoid every mistake out there in order to be successful; you just need to avoid the most common ones. Here are seven of the biggest eCommerce mistakes to avoid
1) Not Investing in SEO
The most common eCommerce mistake is not investing in SEO.
SEO is the process of optimizing your website's content, structure, and other elements so that it appears at a higher rank on search engine result pages.
This means you need to invest time into creating high-quality website content and ensuring it is optimized for search engines.
If these issues are not addressed, you can expect your conversion rates to fall as customers will get frustrated.
Think about your site architecture, your technical SEO, the product descriptions, the keywords used, etc.,
Research what kind of queries consumers use to find your store or products.
Make your product descriptions as individual as possible.
2) Not Utilizing Email Marketing
If your business wants a successful future, you need to find ways to stay in touch with your customers without being too pushy.
The best way is through email marketing.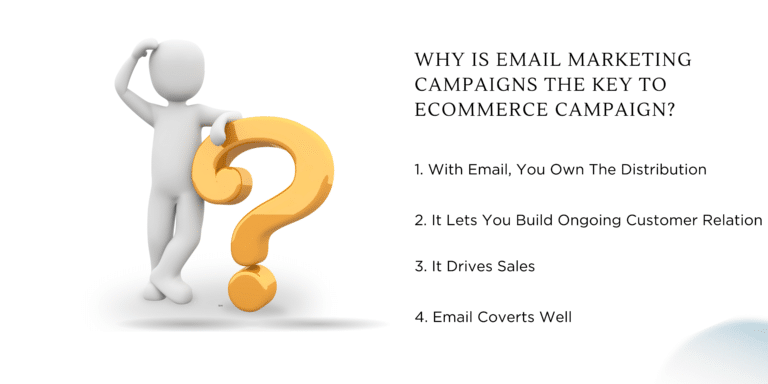 Email marketing can sometimes even be the key to your eCommerce campaign.
It gives you a great chance to interact with your customers by providing them with the information they are interested in and have signed up for while also building trust.
You have the chance to engage and retain customers better than with any other channel.
3) Not Choosing the Right Platform
One of the most common eCommerce mistakes is not choosing the right platform.
There are a lot of platforms out there, so it can be hard to choose.
If you're not sure which one is best for your business, there are a few questions you can ask yourself:
Does this platform offer me the ability to expand my services quickly?
What kinds of features does the platform offer that will help me grow my business and automate processes?
What built-in tools does the platform provide to engage your customers?
4) Not Using Any Tools to Automate Your eCommerce Marketing
Setting up an eCommerce store is one thing and thinking about marketing is another.
It can be done, however, if you have the best eCommerce marketing tools and don't shy away from them.
This list of the most useful eCommerce marketing tools can be endless, but luckily there are blog posts that have done all the hard work for you, and all you have to do is choose the one you need most.
5) Not Having a Mobile-Friendly Website
Another mistake eCommerce brands make is not having a mobile-friendly website.
It's no secret that the future of eCommerce is on the mobile web.
Data shows that by 2024, there will be over 187 million active mobile shoppers in the US alone.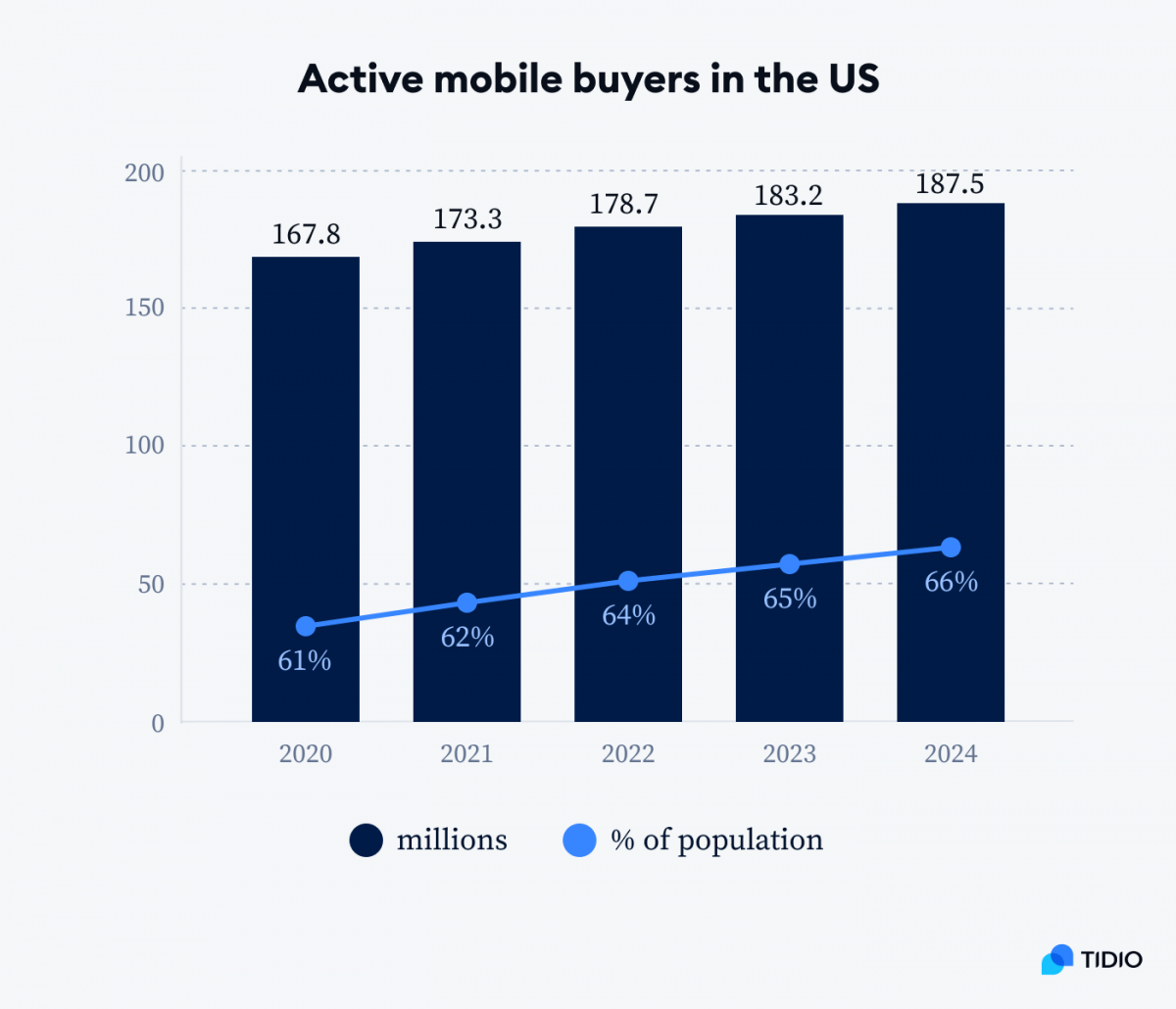 Moreover, with mobile internet usage on the rise, you need to be sure that your site works on both desktop and mobile devices.
It should load quickly, have a clear layout, and offer as many features as possible.
Conclusion
The best way to ensure your business is successful is by avoiding common eCommerce mistakes.
Enthusiasm is great, and is important when starting any new business venture.
However, keep in mind that you need some practical advice to help you avoid some common pitfalls.
Allow your brand to adapt quickly to what the customers want and demand and you will see success.