Top Guest Posting Services On The Market in 2023
Are you tired of endlessly searching for the perfect website to post your guest article on? 2023 is here, and with it comes the crème de la crème of guest posting services.
Say goodbye to the days of mediocre, unreliable guest post services. It's time to upgrade to the big leagues with Adsy, Loganix, Dricki, FATJOE, and Whenipost.com!
These five powerhouses are taking the guest posting game to new heights and delivering top-notch results.
And before you say anything – guest blogging isn't dead.
It's one of the most important white hat link-building strategies that has been around for years.
So, get ready to let your guest articles soar and make a name for yourself in the online world with the best guest posting services on the market in 2023.
But first…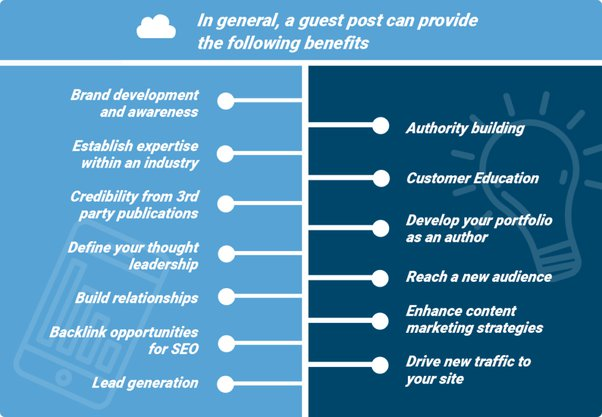 What Are Article Guest Post Services?
Guest post services, also known as article guest posting services, are platforms that help connect brands with websites that are looking to publish guest articles.
These services act as intermediaries, linking companies with websites that are interested in showcasing this brand to their audience.
Essentially…guest post services means posting articles about different companies and/or brands on other websites. This means more exposure and reach.
They focus on publishing quality content on someone else's blog in exchange for a link to your website.
According to Ahref, the average cost of publishing a paid guest post is $77.80.
Meanwhile, while 87% of bloggers come up with guest post ideas themselves, only 52% of them do the actual writing.
Usually, most guest posting services handle each part of the process….from outreach to writing the content itself.
Best Guest Posting Services in 2023
Adsy is the one-stop solution for all your guest posting needs.
With its unique platform, Adsy seamlessly connects exceptional publishers and buyers, offering them a chance to reach new heights of business success.
Whether you're looking to increase your search engine rankings or grow brand awareness, Adsy has got you covered.
It will surely make your posting journey smooth, efficient, and (most importantly) successful.
Loganix is a name to be reckoned with in the world of guest post services. With thousands of clients under its belt, this company has established itself as a leader in the field.
The team at Loganix promises to ensure that each and every one of their clients sees success through guest posting.
They start by thoroughly reviewing your site, deciding on the best websites to place your guest post, and then go the extra mile by performing a manual quality check on the published content to guarantee optimal success.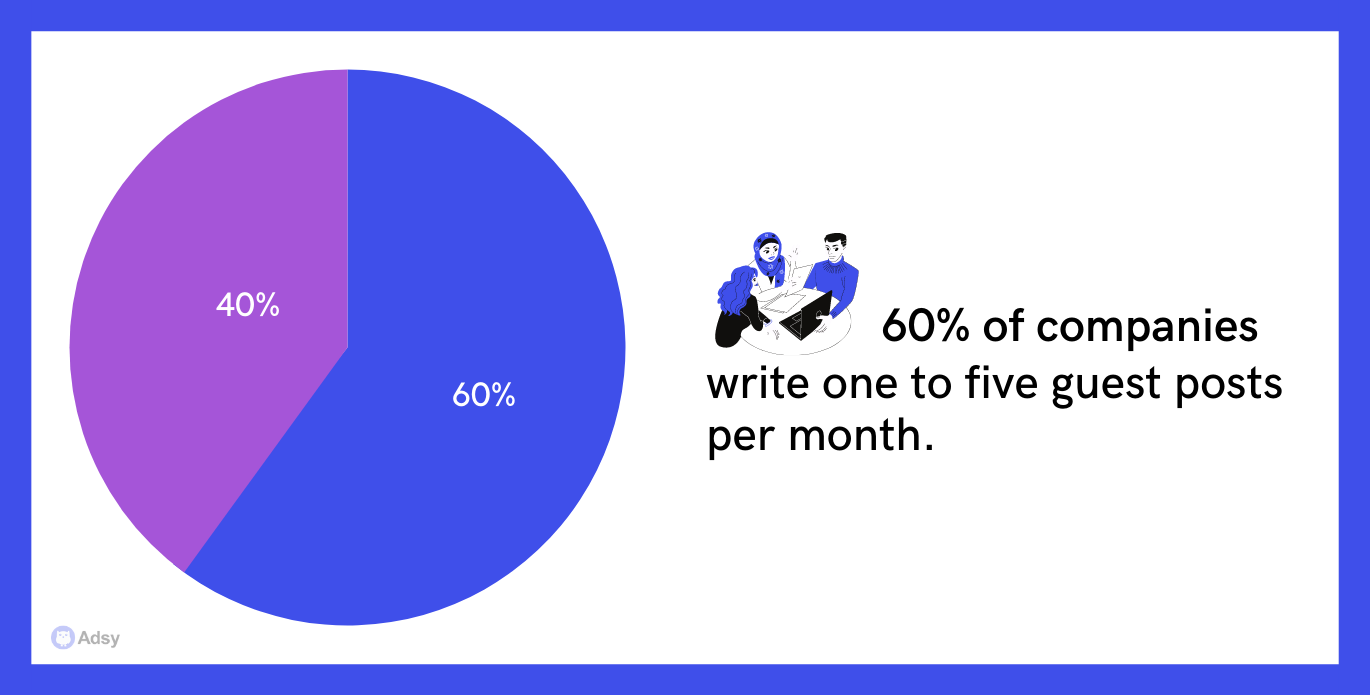 If you're looking to boost your web traffic, then look no further than this Indian-based company!
They offer an affordable standard plan that has lots of features. Features that are sure to help you get the results you're after.
With their high-quality guest post content and genuine outreach, you can expect to see an improvement in your online presence in no time.
Plus, each of their plans includes one anchor text/URL, giving you a clear and focused approach to your guest posting efforts.
And the best part?
You won't have to wait long for results – this company boasts a quick turnaround time of just five days!
"FATJOE is anything but a lazy guy – it's actually a top-notch company made up of a highly skilled team of experts in the field of blogger outreach.
That's right, FATJOE is your one-stop shop for all your guest posting needs.
Currently, they offer their services to clients in the US, UK, and Australia, and their team of trained professionals has a long history of writing for a diverse range of clients.
But what sets FATJOE apart from the competition is their willingness to tackle more niche topics, such as gambling, adult, and pharmaceutical content.
Of course, if you need blogger outreach for any of these topics, FATJOE suggests you reach out to them first to see if it's something they can handle.
Whenipost is a comprehensive solution for anyone looking to place guest posts on authoritative resources and blogs.
This service takes a holistic approach to ensuring your guest posting success.
They handle everything from the creation of the posts to their placement and even provide you with a detailed report so you can see the results for yourself.
With Whenipost, you can expect a full range of services that will help you build a massive collection of white links.
So if you're looking for a one-stop-shop for all your guest posting needs, look no further than Whenipost – they guarantee to deliver results!
Bottom Line
Whether you're looking to increase your web traffic, build your brand awareness, or get paid for placing content on your site, these companies have got you covered.
With their high-quality content, genuine outreach, quick turnaround times, and comprehensive solutions, you're sure to see an improvement in your online presence in no time.