If you run a website, you've probably figured out that ranking for SEO isn't getting any easier. This is largely due to Google's constantly evolving algorithm and also from the fact that your competitors aren't sleeping. So, it's no longer enough to hit a score of 90 on Surfer or Copyscape and wait for the algorithm to do the magic.
To rank higher on Google's SERPs, you need something out of the box, and none does it better than having a PBN.
What is PBN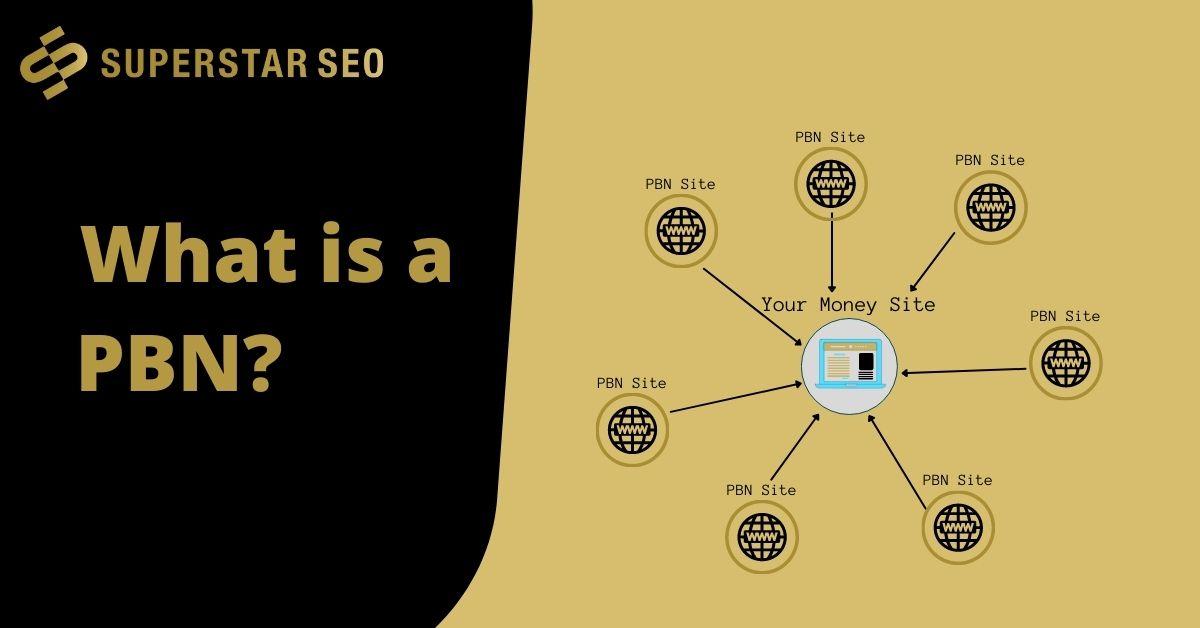 Tip: If you're interviewing an SEO expert unfamiliar with PBN, you're not interviewing an SEO expert.
PBN, the acronym for Private Blog Networks, refers to a network of multiple blogs used solely to link to articles, products, and other content on a money site. The blogs are usually hosted on different IP addresses, and their purpose is to increase the SEO ranking of the money site- the main website that you want to be ranked as high as possible by Google.
Private blog networks have become pretty popular among website owners and SEO circles. And they're not just a trend; PBN links actually work. In fact, building such a network is the fastest way to make your website rank higher. Yeap! Faster than even generating great, well-optimized content for organic traffic.
Understanding your PBN options
Imagine a guy, Kris, who runs an affiliate website XStuff.com for X stuff. He wants the website to rank higher in organic SERPs, and for this, he picks the PBN route.
So, he buys a few X stuff-related domains, hosts them on different web hosts, and starts generating content for them. He then inserts links in those articles leading back to the products on his affiliate site, XStuff.com. Seems great, right?
Well, no. The problem with this approach is that none of these newly registered blog sites has any authority (juice) to pass along to the money site. So, Kris has to spend the next couple of months creating content and inserting backlinks to his private block network to give it some sort of authority. This takes too much time, effort, and money compared to the results it puts out.
So, could Kris have done better? Yes, much better. Rather than buy new domains and spend a lot of time and money trying to improve their ranking, our guy could've just found expired domains for his PBN.
Wait! Isn't this unethical?
Nope. In fact, the phrase "using expired domains for PBN is unethical" is the most unethical thing to come out of an SEO expert's mouth. What is true, however, is that such PBN's carry a risk of incurring penalties from Google.
Ok, so why use expired domains for your private blog networks?
What makes expired domains worth it?
It's simple. Finding expired domains for your PBN is the fastest, most effective way to push your money site's ranking higher. Here's how this works;
Expired domains were in use before. And if you know something about SEO, you know that Google tends to recognize websites that have been around for a while more than they do newer domains.
So, for that period they were in use, such domains would've built authority in the relevant niche. And authority is exactly why people build private blog networks for their websites.
This means that you won't start from scratch with your PBN as most of these domains are already on the search engine or will be as soon as you build a site. Some may even already have traffic.
So, working with expired domains allows you to pass along juice to your money site as you get the sites up and the links in place. They are essentially the best PBN option for SEO.
The good thing about this approach is that you can do it all yourself. You also have full control over the backlinks leading to your money site.
But if you're taking the solo route, you need to appreciate the risks involved. One of these is the penalties you may incur if Google figure's you out.
However, the biggest risk, and perhaps the most common, is the possibility of choosing the wrong domains. This is because the success of this whole strategy depends on your ability to choose effective older domains with relatively high authority and potential value for your money site.
It will not be easy, but we got everything you need to know about finding expired domains covered right here in this blog.
What makes a good expired domain?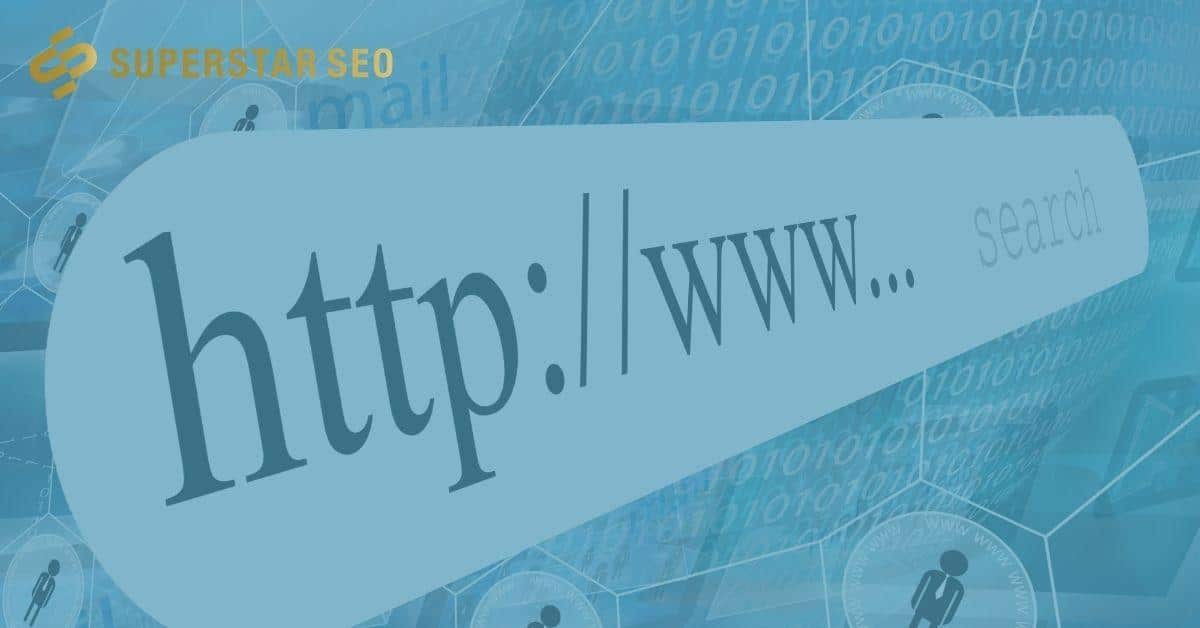 For the most part, the older the domain and the greater the rank and the more worth it the investment will be. This is because sites that have been around for decades usually have a higher SEO value than those established only a few years ago.
However, there are other factors that determine the SEO value of an expired domain and, thus, how good it is for a private blog network. These include;
Relevant industry sector
However good the deal seems, make sure that the expired domain is ranked in your particular niche before adding it to your PBN. This is important as it helps keep things relevant.
For instance, adding a domain that was previously ranked for auto parts into a gaming-related PBN may bring you the wrong kind of traffic. This is not good, especially if you're running an e-commerce store. Your visitors will also find it a little weird that they clicked on an auto-parts link just to land on a page talking about consoles and controllers.
Thus, the first thing you should do is identify the sector the expired domain had ranked in. You'll then evaluate whether it's close enough to your particular niche to bring relevant traffic to your money site.
That said, it's best to find an expired domain that covers the same topic as your money site. Such a PBN will have more value to you than if it included domains that previously covered different topics. And if the domain ranked for the same keywords as your money site, it also becomes easier to fill it with content since you can just revamp its articles and still rank higher.
Domain authority
Your next duty is to look for the domain and page authority of available expired domains in your industry. You do that by looking at the domain's previous performance, which should give you a good idea of how well it is likely to perform in SERPs. If your observations aren't as reliable, you can use some tools to judge whether an expired domain will resume its previous performance once set and done.
Once your evaluation is done, choose the best performing expired domains that are most likely to regain their previous level of performance in SERPs. Building a PBN network around these will bring your money site the most value.
The backlink data
The more backlinks a domain has, the more the SEO juice. However, this consideration goes a little further- you have to evaluate the quality of backlinks and consider your budget.
Finding an expired domain with lots of backlinks will bring you many benefits, but how much are you willing to pay for that? A site with 500 backlinks is obviously better, but it will cost you more than another one with 50.
You'll also have to consider how many of these links are still working. A domain's authority is only as good as the number of intact links present. If it has 500 backlinks and 250 are dead, paying full price for the domain isn't a great idea. It's not uncommon to find sites with as many as 10,000 backlinks but only 500 to 1000 active ones.
Be careful how much you pay for such domains because buying an expired domain with fewer total backlinks but more active ones is a better investment.
The evaluation doesn't end there- you also have to check the value of the active backlinks. Generally, you want an expired domain that generates quality SEO juice for your money site. Such a website hasn't been spammed by hundreds or thousands of backlinks from weak/unscrupulous sites.
Take two expired domains, for instance. Domain A has 1000 backlinks from sites selling counterfeit goods or adult sites. Such sites usually have a low trust flow, i.e., the level of trust Google assigns to a website. On the other hand, domain B has 300 backlinks from sites with a high trust flow, like well respected and popular niche news sites and blogs.
Domain B has better SEO juice than A. In fact, A may just ruin your money site.
Finally, a good expired domain has backlinks from a variety of sources. Too many links from a single site, even one with a high trust flow, will dilute the SEO juice. This is because, in Google's eyes, such sites seem artificial, and thus, they won't receive as much promotion as domains with more 'natural' backlinks. Therefore, you want a PBN with expired domains linked to different sources.
4. Absence of de-indexing penalties
Once you've prepared your list of potential expired domains, the next step will be to look for any de-indexing penalties in their history. Don't be tempted to overlook this step, as it may mess up your PBN big time. Generally, you want to look for evidence of black hat SEO practices that resulted in penalties.
And while some penalties are reversible, it's best to avoid expired domains that have suffered de-indexing penalties in the past. This is because such domains face a higher risk of getting de-indexed (again) once purchased and added to a private blog network.
Finding expired domains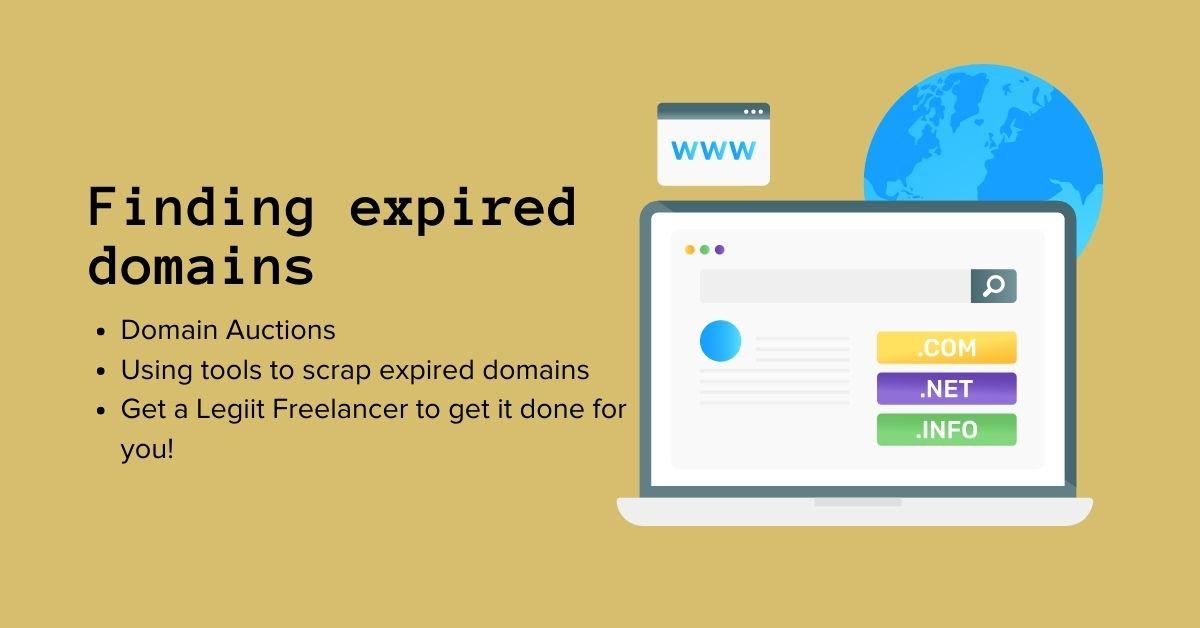 Now that you know what a good expired domain looks like, you can now head out and grab a few for your PBN. There are two ways to go about it;
You can visit an auction site like Godaddy and bid on domain names that are about to expire.
Use software tools like RegisterCompass to find domains.
Domain auctions
Thousands of domains expire every day. So, maximize profits from those worth selling, domain registrars put them up for auction at auction houses like Godaddy, Namejet, and Snapnames. Here, you can find all kinds of domain names at various prices.
So, how do you find the right domain for your PBN?
These auction houses allow you to use keywords to search for a domain name. Once you do that, the site will return all the expiring domains that may match your keywords along with their traffic, estimated value, and the number of bids/offers placed. Godaddy also shows you the price of some sites and gives you the option to make an offer or buy the domain name at its listed price.
Godaddy, Namejet, and Snapnames also release droplists. These are large CSV files with domain names and the date each is due to expire. They also present a lot of data, which you can analyze with the help of software to determine the relevancy and authority of particular domains.
Once you get the domain name that meets all of your requirements, you can go ahead and bid for it at the relevant Auction house. Some companies have no minimum bid amount. This means that if one is shrewd and patient enough, they can get great domain names at a relatively low price.
Generally, though, most great domain names at auctions are very expensive. This is why most SEO experts use software tools to scrape expired domains on the internet. But if you have to go the auction route, make sure that whatever you're bidding on is worth every last dollar.
Using tools to find expired domains
Using tools has emerged as the cheaper, more favourable option if you can't afford to spend hundreds/thousands of dollars outbidding the competition on auction houses. This method involves manually checking for broken links to find expired domains. There are several steps to go about this, including;
Reverse domain hunt; Involves entering a domain name to a software tool, which then scans all the backlinks to find expired domains. This is an easy way to find expired domains ranked for your keywords.
Search by keywords: You type in keywords from your niche and let the tool look for expired domains ranking for those particular keywords.
Niche-specific search: This approach is similar to searching by keywords. However, by simply searching your niche, you can get more results from your search.
These processes are fairly simple thanks to reliable tools like RegisterCompass.
The software uses advanced filters that make it easier to find old sites. All you have to do is type in your keyword, tick the filters according to your goals, and you're good to go. Here's a more detailed explanation of using the tool to build a PBN.
However, you must be patient when using software to find expired domains for your PBN. This is because it takes time for such software to scan the archives for an expired domain. And if your specifications are a little too particular, you may have to wait for hours before getting your results.
Once you find your expired domain, you can go ahead and pick it up, choose a hosting platform, and start building your PBN.
Get a Legiit freelancer to do it for you
You may be an SEO expert needing a little help to handle some of your many projects. Or maybe you're a website owner who can't quite wrap their head around finding expired domains by themselves. Well, whatever it is, you can always find a freelance SEO expert to help you out.
The best place to do so is on Legiit, a freelance marketplace that is home to dozens of freelancers skilled at finding expired domains for PBN.
What happens if Google finds your PBN domain?
Anyone with a PBN asks themselves this question, especially when starting. Well, if Google finds your PBN domains, they may slap you with a penalty if they can determine that you're the person behind the PBN.
Fortunately, if you're careful enough with your build-up, they won't be able to figure that out. And even if they do and end up penalizing you, it's pretty easy to get rid of this penalty.
Final thoughts
Finding expired domains is not easy. So, we have tried to make this article as detailed as possible to give you maximum value. And if you'd like similar content and tutorials, we recommend that you try Superstar SEO academy.