Multilingual SEO: Should You Target by Country or Language?
If you want to make the most of your multilingual SEO efforts, the question of whether to target by country or language isn't as simple as it may seem.
To maximize your reach and traffic, you'll need to determine which approach makes the most sense, depending on your goals, your audience, and how you plan to launch your marketing campaign.
This article will walk you through both approaches so that you can choose which one is best for your business.
But first, keep in mind that…
An International SEO Strategy Should Cover Everything
You need to think about everything from country-specific domains to keyword research in multiple languages.
If you're just getting started with global SEO, it's important to focus on one country or language at a time (it's better to start targeting by region, but more on that later.)
You can use multilingual SEO services to target multiple countries and languages simultaneously, but that's not necessary for everyone.
The first step in optimizing your site for your international audience is to have a strategy in place before you get started.
Just like with everything else related to SEO, the process can be complicated.
So, if you don't know what you're doing, you can get lost quickly.
But, to build a strategy, you need to figure out where your current traffic is coming from.
Some businesses may have a large international audience, and they should start the research with that country first.
Other important elements to remember: be consistent with your content, plan, and keywords.
Country/Multi-Regional Targeting
If your website explicitly targets audiences in different regions, it is called a multi-regional website.
This type of targeting works best for a company that has a reason to be in each of these countries separately.
For example, many e-commerce business sites that offer different products focus on country targeting first.
Make sure your content is unique for different regions, so you'll prevent canonical issues on your site.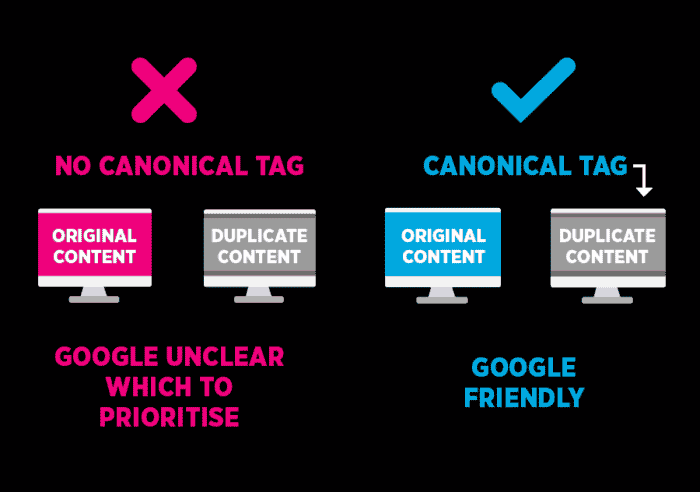 It is even more important than language targeting because it plays a key role in the customer's decision-making process.
When a customer is looking for a product from your online store, he or she will only be able to find it from your website if it is listed in his/her country.
This means that you must ensure that your products and content are available in the correct countries and languages.
However, if there's not enough organic search volume to target a specific country, you can start by targeting the language instead.
This way, you can get a little bit of traffic traction and then migrate to your preferred country-targeted approach.
What to Keep in Mind When Targeting According to Regions?
In this case, ccTLD is the strongest structure that sends indications to users and search engines where your targeted audience is located.
If you have a website with a domain extension .uk like www.mybusinessname.uk, then users and search engines will recognize that this website is targeting people who live in the UK.
However, this doesn't mean that your website won't rank or drive traffic from other countries as well.
Also, it doesn't mean that if you don't have ccTDL, you can't rank in a specific country.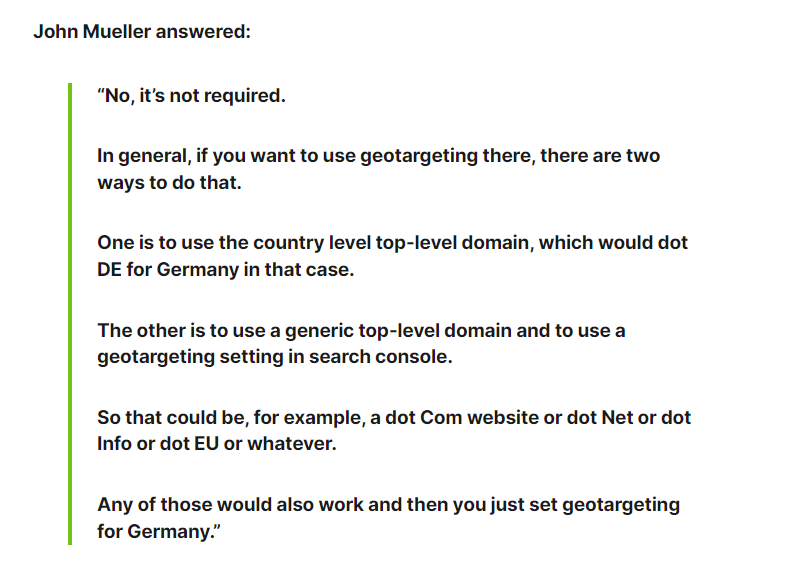 Using ccTLDs to target more than one market/country works perfectly for any business that has
Enough resources to develop localized content for each country
A substantial potential market to target different users
Enough time to build your website authority from scratch
Depending on the business, it may be a bit expensive to host and maintain each domain.
Language Targeting
If your services are the same worldwide, you should probably just focus on language targeting.
As you can guess…
A multilingual website is one that offers content in more than one language.
For example, a US business that has both English and French versions of its site.
In this case, Google tries to find pages that match the searcher's language.
For example, Skype offers the same product to all its users.
So, despite the country of origin, it focuses on language rather than the country on its homepage.
What to Keep in Mind When Targeting According to Languages?
If you don't have a reason to show different content to different locations (or don't want to let users switch between this content), language targeting is usually easier.
You should go for a language-targeted approach when the location of your audience isn't an essential factor that can influence services/products, content, and website goals.
It allows you to keep all your communications within one website, saving time and money.
You can choose from two URL structures: subdirectories or subdomains, if you want your SEO efforts to pay off.
If you are not sure, don't worry.
You can start with a language-targeted approach and move towards a country-targeted approach as you identify enough activity from a specific country.
What If You Want to Target Both by Language and Country?
Well, it's doable, but the cost can be pretty high.
That's only advisable when you get enough traffic from different locations, which calls for a more hybrid approach.
Many multinational brands have found the best ways through trial and error, so here are some tips if you want to follow in their footsteps:
Geotarget first based on the country.
If you're going to target multiple languages and countries, use subdirectories.
Use hreflang to send users to the appropriate language page.
If you want to take a language targeting approach, focus on translation.
If you want to take a country targeting approach, focus on the localization of different page elements
Feature your international websites in their own URLs and under their relevant web structure
Conclusion
When it comes to global SEO, there are a few schools of thought.
You could also use multilingual SEO services to target multiple countries and languages at once.
Ultimately, the decision of which route to take depends on your specific goals and needs.
But no matter which path you choose, remember that an effective global SEO strategy is key to reaching a wider audience and driving more traffic to your site.