Omnichannel eCommerce: Create a Seamless Shopping Experience
What is omnichannel eCommerce?
Omnichannel eCommerce, or multi-channel retailing, refers to the ability of retailers to provide an integrated shopping experience across all touchpoints, including brick-and-mortar stores, mobile applications, search engines, and social media.
By integrating various channels together into one cohesive unit, your company can dramatically improve customer satisfaction and increase its brand awareness and loyalty.
What Are the Benefits of Omnichannel eCommerce?
One of the most important aspects of running an online business is making your customers feel like they are in control.
Omnichannel eCommerce makes this possible by allowing your customers to choose how, when, and where they interact with you.
When you integrate all channels into one cohesive experience for your customer, you increase the chances that he or she will purchase from you again because it eliminates their need for self-control.
For example, data shows that customers who visit the retail website within 24 hours of coming to the store are three times more likely to make a purchase.
Moreover, the order value is 13% higher than for other customers.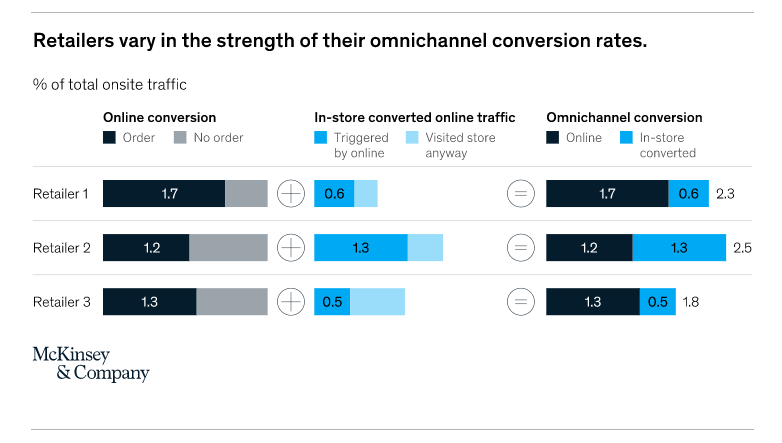 However, implementing an omnichannel eCommerce strategy can be challenging because it requires that you make changes to your business' infrastructure and personnel procedures.
So how do you go about doing this?
How to Build an Omnichannel eCommerce Strategy?
1. Focus on the Right Channels
Your sales and marketing channels are the customer-facing touchpoints where they will actively engage with your business.
These channels allow you to build customer relationships, drive positive brand identity, and sell your products to grow your business.
Whether they are purchasing for the first time, reading reviews, returning products, or looking for support, you must focus on the right platforms.
That's why it's important to focus on the online or offline channels where your audience usually stays.
After all, the best omnichannel eCommerce strategy is one that takes into account the needs of its specific customer base.
2. Harness the Power of Data
To achieve a seamless experience, retailers need to use a technology platform that can help them understand what customers want, how they want it delivered, and where they want it delivered.
Integrating different channels will merge all customer data, providing you with a better end-to-end picture of the buyer's journey.
With this complete and organized data, you will be able to see what products consumers are engaging with, how they like your content, how they interact with your brand, on what channels, and when.
This will allow you to quickly understand their customer's preferences and habits in order to tailor the shopping experience accordingly.
3. Utilize the Right Technology and Infrastructure
A strategy for omnichannel eCommerce starts with the right technology and infrastructure.
The technological infrastructure of a business is often the biggest challenge most companies face when implementing an omnichannel eCommerce strategy.
However, with the right infrastructure, you can make it easy for your customers to shop across all channels, no matter what device they use.
This means that you can offer social media shopping, mobile shopping, dynamic product feeds, and everything in between on your site.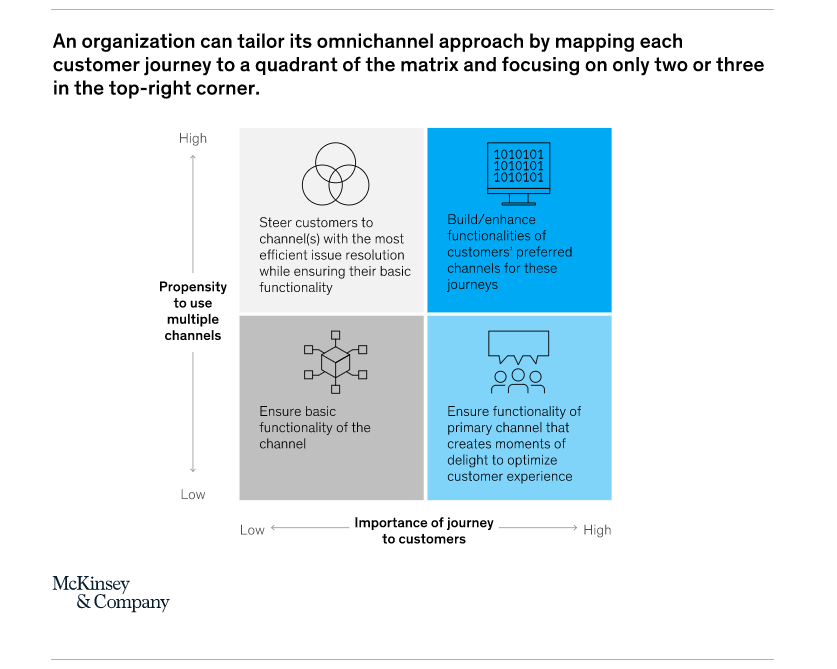 4. Think About Your eCommerce Marketing
When we're talking about an omnichannel experience, the key is creating your marketing messages with the proper content at each point of contact and ensuring consistency across all channels, so customers don't feel like they're lost in translation or getting conflicting information.
With a proper omnichannel eCommerce strategy, you can unify your customer's journey across every touchpoint and provide a smooth, informative, and enjoyable experience.
You will also have the opportunity to cater the customer experience to the individual shopper.
Conclusion
Omnichannel eCommerce is a concept that's become popular in recent years.
It refers to the idea of having a unified shopping experience, where customers are able to seamlessly buy items from your website, app, or brick-and-mortar store.
It sounds simple enough on paper, but implementing an omnichannel strategy for your business is quite complicated and takes time and patience.
However, as competition rises, it's more important than ever that businesses meet those customer demands.