What Are Anchor Links, and Are They Good for User Experience?
The term refers to the links within your content that are used to reference other pages on your website or other websites.
Anchor links are the clickable text that you see in the address bar of a web browser when you're on a website and have clicked on some text (usually blue, underlined, and/or bigger than the rest of the text) to take you to another page or location on the website.
However, do they affect user experience? And how does search engine optimization (SEO) play into all of this? Let's find out!
While some webmasters feel that anchor links don't necessarily help with ranking (directly), they can hurt your website if you use the same anchor text consistently without providing any additional context or information to go along with it.
What Is a Link Anchor in Terms of SEO?
The terms "links" and "anchors" are part of any SEO daily jargon.
The link is simply the URL that leads from one page or site to another.
Meanwhile, the anchor is the word on which you embed the link.

Most of the time, we find this term in the context of net linking, but the notion of an anchor is also present when we talk about internal meshing.
On a content page, the link anchor appears as some text in blue, depending on the website's CSS.
Why Should You Use Them?
Anchor Links Are Good for User Experience
Also known as jump links, these are links that allow users to navigate to a specific section of a page.
They're commonly used in long-form content to make it easier for readers to jump to the section they're interested in.
That's why they are perfect for user experience.
They are the easiest way to get users from one page to another, and they make it easier for search engines to index your pages (more on that later.)
These links will help people make sense of your site's content by giving them a clear path through it.
Think of it like a map that shows you how to get from point A to B.
As long as there's a logical connection between the two pages, they'll work together as if they were part of a comprehensive whole.
In 2021, Google rolled out the Core Web Vitals update, emphasizing user experience when factoring in a website's ranking.
This update means that Google pays more attention to how users interact with your website, including how long they stay on them.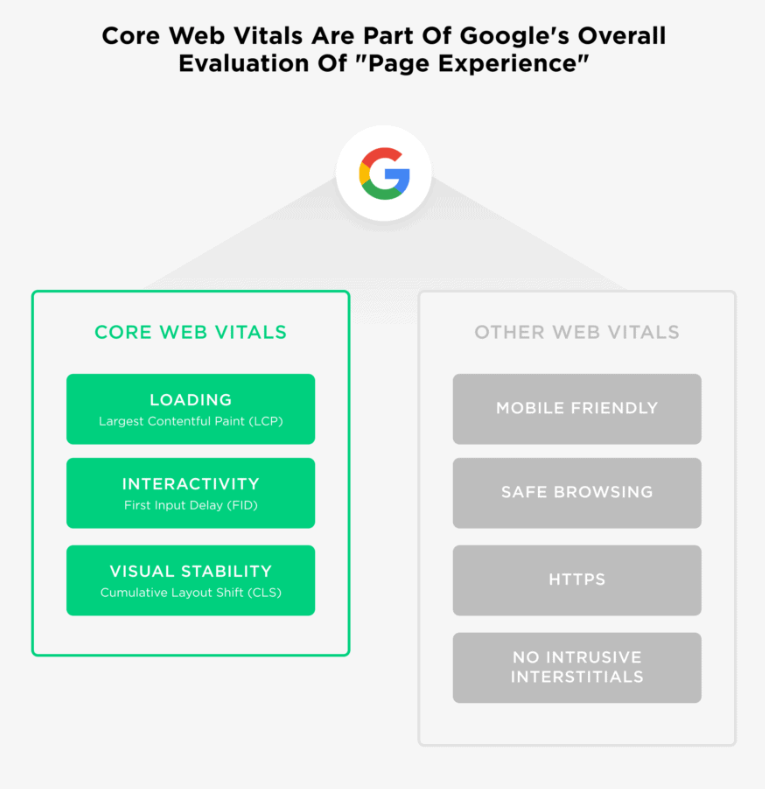 Anchor Links Earn Featured Snippets
Do you want to earn featured snippets for your website?
If so, then you should definitely learn about anchor links.
WordPress anchor links are a great way to create links that can help you earn featured snippets.
Plus, they're easy to create!
Think of anchor links as the bread and butter of SEO.
They can help you earn featured snippets, which give your content a boost in Google searchers' eyes.
Anchor links are important because they're how Google determines whether or not a page is relevant to a particular search query.
For example, if you're looking for a restaurant in New York City, and you type in "best restaurants in NYC," Google will likely give more weight to the results that have been given anchors such as "New York City" and "NYC."
Years ago, Google noted that your web page's jump links could become featured snippets on their SERPs.
After all, if a visitor can't quickly tell what your website is about, they most likely won't click on your website, increasing your bounce rate.
Anchor Links Tell Google More About Your Page's Content
Anchor links are a great way to improve your website's SEO.
You're giving Google more information about your page's content by including anchor links on your pages.
Plus, anchor links can help improve your website's usability by making it easier for users to navigate around your site.
Anchor links can be used for internal linking, but for them to work, you must have at least one internal link pointing to each page from another page on your site.
The more internal links pointing to each page, and the better those links are targeted (meaning they target a specific keyword), the more relevant that page will be in search results when users search for that keyword.
However, be careful about anchor text over-optimization as it may hurt your site more than help.
Try to choose a key phrase for your anchor links.
Single-word links can be confusing and don't give Google much context about the link or the page it points to.
So, use descriptive words that give readers an idea of what to expect once they click through.
Final Remarks
Anchor links can be beneficial for both WordPress users and site visitors.
By providing an easy way to navigate to specific content on a page, anchor links can improve the user experience.
They can also be helpful for SEO purposes, as they can help search engines and visitors better understand the structure of your site.