Affiliate Marketing Alternatives (Online Business Ideas)
Affiliate marketing is great!
You don't need to create or develop a product to sell
It can be a passive income source
You're your own boss
Affiliate Marketers can make good money with affiliate networks but, there are tons of other ways to earn money and create an online income stream.
In this post, I'll tell you 8 affiliate marketing alternatives you can start working on right now.
Let's dive in.
8 Affiliate Marketing Alternatives
Display Ads
If you're running a content business, or intend to start one, display ads would be a perfect alternative to affiliate marketing.
As a blogger, you can earn revenue simply by showcasing display ads around your content.
Platforms like Google AdSense and Ezoic monitor and optimize the presentation of these advertising space, helping you maximize your earnings through display advertising.
Start a Blog
Step 1: If you don't have a blog yet, start by finding a profitable niche.
Here are a few tips:
Brainstorm topics you're passionate about, like, or even have a bit of interest in
Research the market and make sure there's enough demand for your chosen niche
Use keyword research tools to find a decent list of long-tail, low-competition keywords
Step 2: Once you know what you'll be talking about, get a domain name and host it on a good hosting service.
Step 3: Next, start publishing helpful, SEO-friendly content.
Step 4: Build backlinks to your blog posts and homepage.
Step 5: Keep repeating steps 3 and 4.
Plus, keep an eye on what's working and focus on that.
An effective way to do that is by analyzing your Google Search Console performance report.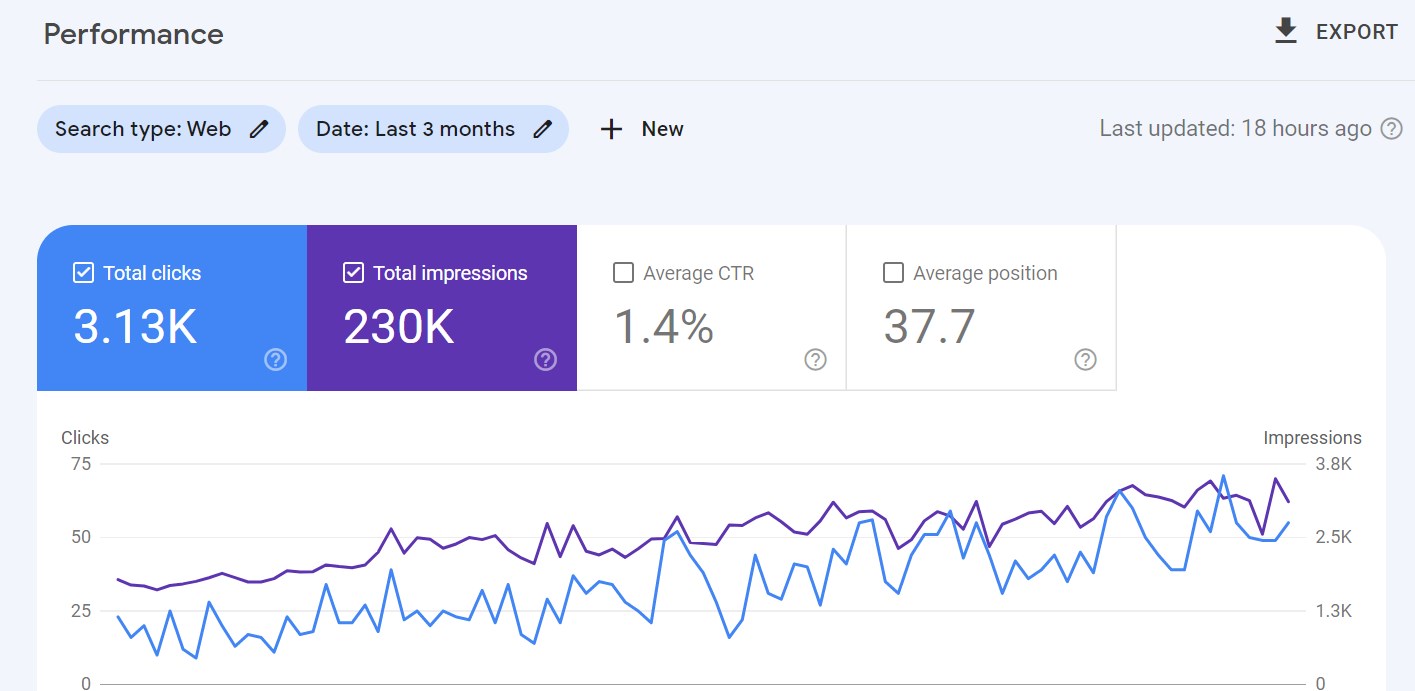 It tells you which of your topics are getting impressions and clicks on Google.
Once you start getting some traffic, start working with display ad platforms.
Currently, Google AdSense and Ezoic are two of the most popular platforms that have a low entrance criterion.
As your traffic grows, you can think about shifting to other platforms.
Now, growing a blog is like growing a kitten; you need to continuously nurture it until it can take care of itself.
So, while moving in the right direction from the start can speed up the process, you'll need to practice some patience to start making money online.
I hope you know that ads aren't the only way to monetize a blog audience.
Let me tell you a few more.
Digital Products
Now, a digital product is anything that exists in the "Digital" form.
Selling Digital products like e-books, videos, software, and web elements offer super-high ROIs because you only create them once.
Here are a few popular digital product ideas:
Graphic Templates
Graphic templates are pre-designed layouts in raw form.
These include social media posts, posters, and other marketing assets.
Why do people buy pre-built graphic templates?
Because they give them a head start and save them time.
Probably the easiest way to create sellable templates is by using Canva.
If you're interested in this business model or have the knack for designing, sign up for a free Canva account. Can be easily sold to small businesses or companies looking for graphic design.
The good thing is Canva already has tons of pre-designed templates you can customize and make your own.
Print On Demand
In the print-on-demand business model, you're printing something "On demand".
It generally involves creating a design and getting it printed on a t-shirt, mug, hat, cap, pillow, and a bunch of other stuff.
Here's how to start a print-on-demand business:
Start by choosing a niche.
This means either focusing on:
A specific physical product (Phone case, pillows, caps, etc.)
Or, a specific topic (Motivational quotes, funny limericks, etc.)
Next, join a platform to sell your print-on-demand designs.
These include:
T-Spring
Merch by Amazon
Redbubble
And more
The best part is you can upload and sell your designs on all of them; they're not mutually exclusive.
Now, designing is the most important part of this business model.
You need to create eye-catching, meaningful designs to get people interested in your product.
This demands some market knowledge and keeping yourself up to date on the trends.
Consumers want to appear current and up-to-date.
So, a text-based design on something that happened a decade ago may not generate enough sales.
But, if it's a historic quote, you can find a small yet targeted audience around that. You need to find your ideal potential buyers.
While text-based designs tend to be easier to create and sell, you can always come up with other creative options.
WordPress Themes
Today, over 40% of websites on the internet are hosted on WordPress.
And every WordPress website needs a theme, making this one of the best alternatives to affiliate networks.
If you have some experience with web designing and development or are willing to learn, you can create and sell your own products like themes and earn passive income selling them.
Of course, you'll need a basic understanding of HTML, CSS, JAVASCRIPT, and PHP to create a theme.
Once you have a design in mind, you can start developing your theme by following WordPress theme development guidelines.
E-Books
Another awesome way to make passive income online is by creating and selling e-books.
The obvious first step would be to finalize the main topic and structure of your e-book.
Next, write the e-book and make sure everything is grammatically and factually correct.
The structure of your e-book should be such that it's easy to read and skim by an average reader.
After you've written and proofread the book, create an eye-catching cover in your spare time.
You can use free design software like Canva for that.
Lastly, it's time to market your e-book so that it gets the attention it deserves.
A great way to promote an e-book is by writing blog posts around similar topics. Start creating content in your niche.
For instance, let's say you want to sell an e-book on how to start a blog and make passive income.
You can talk about topics such as:
Niche research
Keyword research
Content creation
Link-building
And, at the end of these posts, you can offer your e-book as an extension of the blog post.
There are many other ways to market an e-book, including:
Facebook ads
Quora marketing
Pinterest
Email marketing
Affiliate Program
And more
With AI, selling digital products might be the easiest way to make extra money.
Software
Software as a service (SAAS) is an ever-evolving industry.
New and improved software are hitting the market non-stop.
This means your creativity in identifying and solving a particular problem are the only limit.
Once you know the solution, determine the features your software is going to have.
The next step would be to develop the software with a team of experienced developers.
Needless to say, you'll need a good amount of investment to start a software business.
This includes:
Hiring and managing a developer, if you're not one yourself
Testing the software
Creating a marketing plan
Plus, the process is a little time- and energy-consuming.
However, the return you can get with the SAAS business model is completely worth the initial costs and effort.
You could even have your own affiliate program to sell your SAAS subscriptions. Use any popular affiliate marketing software or an affiliate network and see the affiliate partners rolling in!
Physical Products
Selling your own physical products is one of the most lucrative affiliate marketing alternatives.
You can either create a separate e-commerce store or start a new section on an existing website/blog.
Moreover, there are essentially two ways you can sell physical products online on online platforms:
By creating your own products from scratch
By sourcing other people's products and reselling them on your website/store
Creating a Product
Start by identifying your target market and brainstorming its needs and wants.
This will help you develop a product with the right features.
Next, develop a prototype or digital design to test your product's functionality.
Once you have the final prototype or design, get in touch with the manufacturers that can make it for you.
The next step would be testing and refining your product for the final consumer.
Once it's ready to hit the market, you'll need to come up with an effective marketing plan.
While having your own product is great, the process is time- and resource-intensive.
Sourcing the Products
Sourcing an e-commerce product involves researching different suppliers and manufacturers in the market.
Before finalizing, you need to make sure the supplier offers everything you need at a reasonable price.
The process also involves keeping and managing an inventory of the sourced products.
You'll then have to come up with a long-term marketing plan for your new ecommerce store.
Online Courses
Creating and selling online courses has never been easier.
All you need is a sellable skill and the skill to sell it.
Here's how you can create and sell online courses:
Decide the Skill/Topic
Start by listing the skills or subjects you're good at.
Something that's also in demand.
This can be anything from calligraphy to digital marketing to artificial intelligence.
Create the Content
Next, think about how you want to teach that skill to your audience.
Are you comfortable talking to a camera?
Maybe the skill you choose requires sharing your computer screen
It could even be a step-by-step PDF guide
Pick a Platform to Sell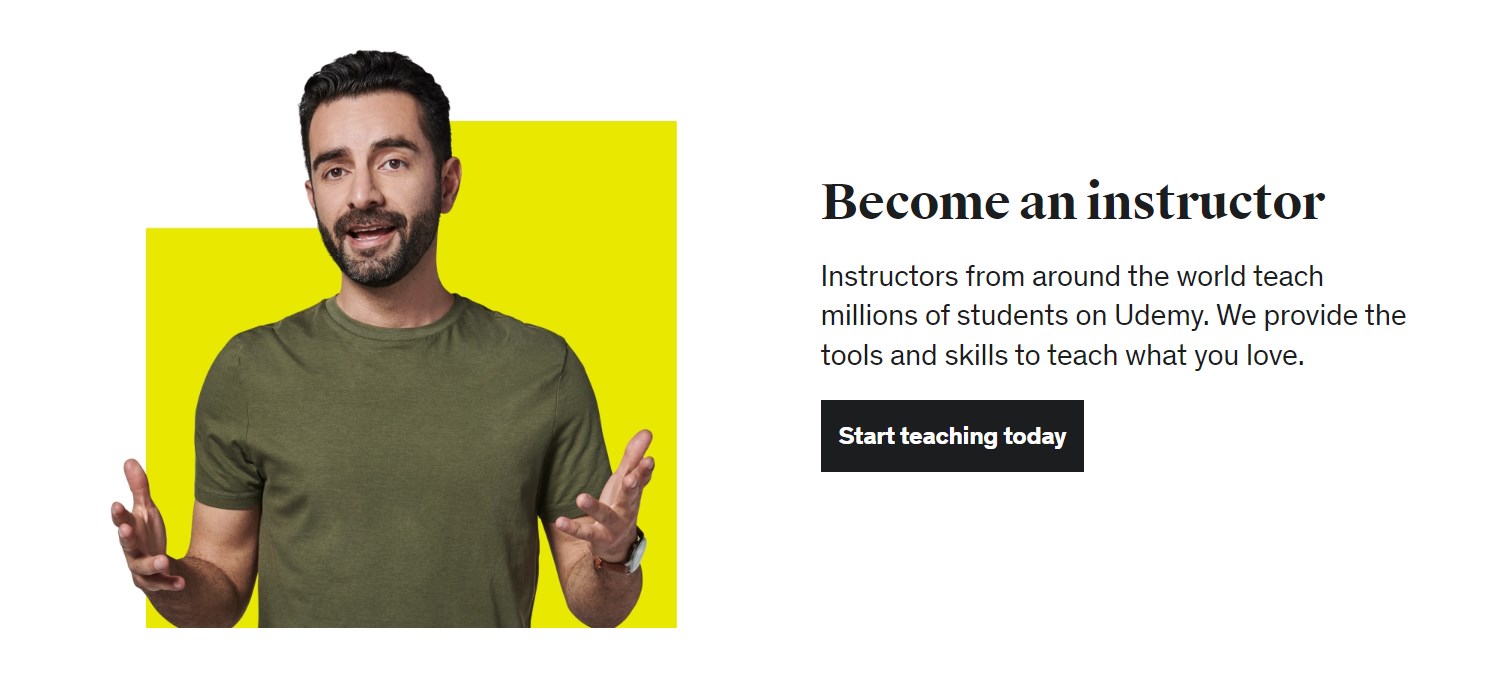 Now, there's a whole list of platforms you can sign up for and try to sell your courses.
These include:
Udemy
Skillshare
Teachable
And more
But, most of these platforms require you to pay a monthly subscription fee to host your courses.
If you want to sell your courses for free, simply join Legiit and upload your course.

Promote Your Course
Once you upload your course on Legiit, it's time to start promoting it to the right audience.
What you may not know about Legiit is that it's also a search engine on its own.
This means buyers can search and find your courses themselves.
But, this doesn't mean you should wait for the sales to roll in automatically.
You want to promote them on your social media accounts, blog, YouTube channel, and more.
Legiit helps sellers to earn money by providing them with the right resources to get started.
Sell Sponsored Posts
If you have a running blog that's getting good traffic, you can monetize it via sponsored posts.
Here are a few tips on finding sponsored content opportunities:
Find blogs that align with your content, reach out, and see if they're interested in publishing a sponsored post
Join a network or group where sponsored posts are sold and bought
Partner up with a marketing or advertising agency
Build relationships with bloggers and influencers in your market
Consultation/Mentorship
If you're a master of your trade, a one-on-one consultation program would be a great way to make money online.
Here are some tips on selling your consultation services:
Define Your Target Audience
Think about the people who'll be most interested in your consultation.
What is their age, gender, location, industry, or any specific needs?
Develop a Pricing Strategy
Next, come up with an appropriate pricing strategy for your service.
Things like your competition, service value, and your profit margins will decide your final pricing structure.
Create a Marketing Plan
Next, come up with effective marketing strategies and develop marketing assets based on that.
For instance, if you want to promote your consultation on your blog, publish blog posts on related topics.
Include a call-to-action to your consultation landing page in all the right places within your content.
If you want quick traffic, consider investing in paid banner ads.
Facebook ads are a great place to start as you can reach a lot of people at affordable costs.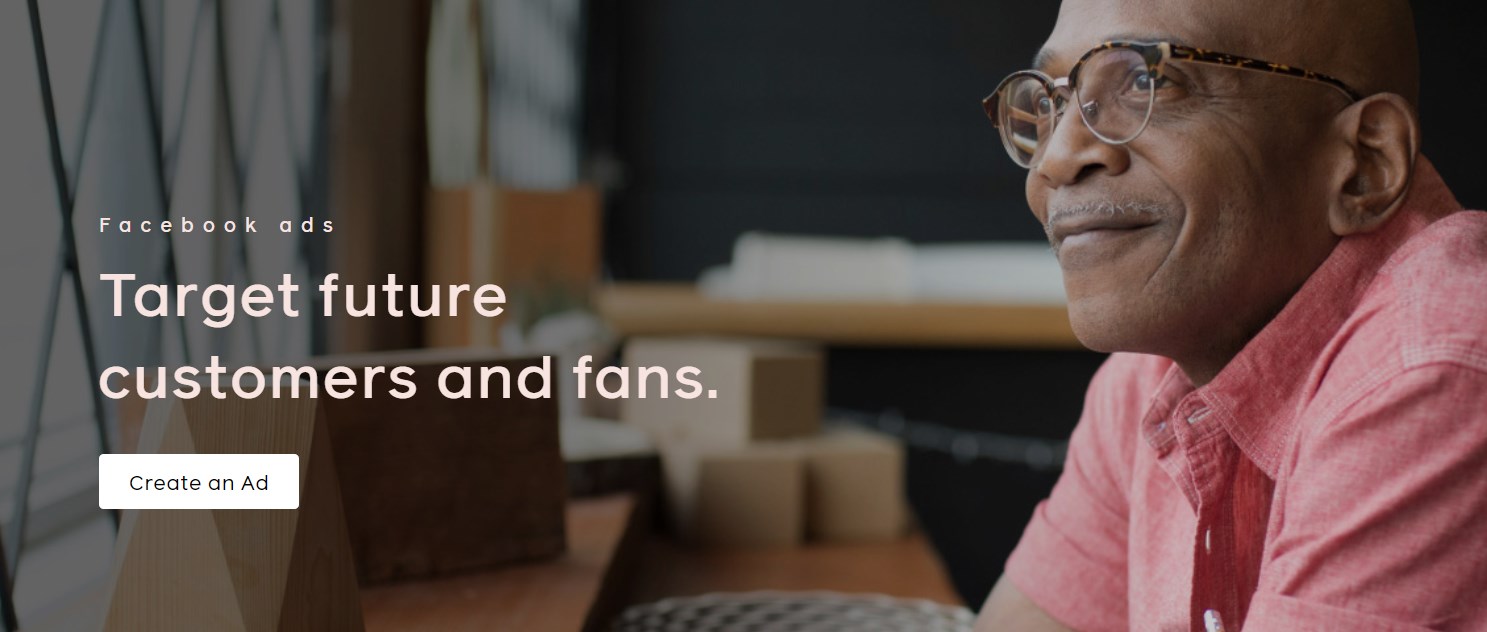 Sell Freelance Services
Freelancing is another great affiliate marketing alternative to make some extra cash.
Freelancers are self-employed, which means they can work on a project-by-project basis and don't have to commit to a client.
So, how do you start a freelancing business in as little time as possible?
Pick a Niche or Skill
Start by exploring in-demand skills and filter out the ones most relevant to your knowledge and experience.
Picking a specific area is important because it helps you develop authority in the industry faster.
Some of the most in-demand freelancing skills are:
Web development & programming
SEO
Graphic designing and web design
Writing and Editing
Translation and language
Social media management
Virtual assistance
Customer service
Data analysis and research
Let's talk about a few of the most prominent ones.
Content Writing/Copywriting
Many businesses that have an online audience need content on a regular basis.
If you like writing and are good at it, nothing should keep you from selling it as a service.
Content writing services include:
Informational blog posts
Social media captions
E-books
Video and podcast scripts
And maybe more
Copy is the type of content that's optimized for immediate action.
For instance, the purpose of a sales page is to generate the sale right there and then.
Another example would be landing page copy where you grab visitors' emails and convert them into leads.
Similarly, you can use a sequence of emails to nurture and convert those leads.
SEO (Search Engine Optimization)
If you're managing an affiliate marketing blog, you probably already have a good understanding of SEO.
It's a process of optimizing web pages so that they rank higher on Google.
So, how do you go about selling SEO services?
Start by learning the basics of SEO and how search engines work.
Plus, consider taking detailed courses and applying what you learn.
Importantly, keep in touch with the latest SEO trends as it's an ever-evolving market.
Next, start building your SEO portfolio by working on a website.
Once you have a portfolio to showcase, you can confidently move to the next step.
Web Development and Programming
Web development and programming are two of the fastest-growing freelancing services in the market.
Plus, they're highly rewarding as well.
You do need to invest a considerable amount of time to get good at programming and web development though.
Start by picking a niche; for instance, web development is generally divided into two parts:
Front end refers to how a website looks and feels to a user.
The languages involved are HTML, CSS, and to some extent, JAVASCRIPT.
Whereas the back-end code of a website impacts how it functions and works.
As for programming, you can learn a particular language to perform specific tasks.
A couple of examples:
Python (For automation)
Java (For mobile development)
Once you pick a niche, find a good online course, and start practicing.
For instance, a front-end web development course will teach you how to structure and design a website using HTML and CSS.
Implement what you learn and make it your portfolio.
Now, there are plenty of other services you can offer as a freelance.
You need to:
Pick one
Get very good at it
Build your portfolio along the way
Start finding clients
Find Clients
Finding the right freelancing clients is simple if you know the process.
Especially because you don't have to do a lot to get noticed these days.
Freelance platforms like Legiit make it super easy to attract and retain clients.
All you need to do is create your freelancer profile and optimize it for conversions.
But, at this point, you don't have any authority in your industry.
So, you need to be proactive and reach out to potential clients.
Here are a few effective client acquisition strategies:
Networking
Networking is inarguably one of the best ways to get noticed as a freelancer.
It helps you build a trust-based relationship with potential clients.
This, in turn, helps you generate more sales for your services.
So, if you've been avoiding social media, now would be the time to get active.
Join social media groups where your target clients are hanging out.
The first group you want to get into is Legiit's Facebook group.
It's a community where freelancers and business owners interact with each other.
Bidding On Job Postings
Bidding on relevant job postings is also an effective way to land your first freelance client.
A lot of business owners prefer hiring this way, which is why you'll find tons of job postings to bid on.
There's no shortage of platforms offering this feature either.
For instance, you can place your bids on relevant job postings on Legiit's "Job" page.
Cold Outreach
Cold outreach refers to reaching out to potential clients that don't know you exist.
You can go about it in a variety of ways, including:
Cost emailing
LinkedIn messaging
And more
Advertising
If none of the above client acquisition methods work for you, there's always the option of outbound marketing.
Platforms like Facebook ads and LinkedIn ads could be a couple of good options.
An even better way would be to use a freelance platform's advertising features to promote your services.
For instance, if you're on Legiit, you can boost your reach through its "Promote your service" option.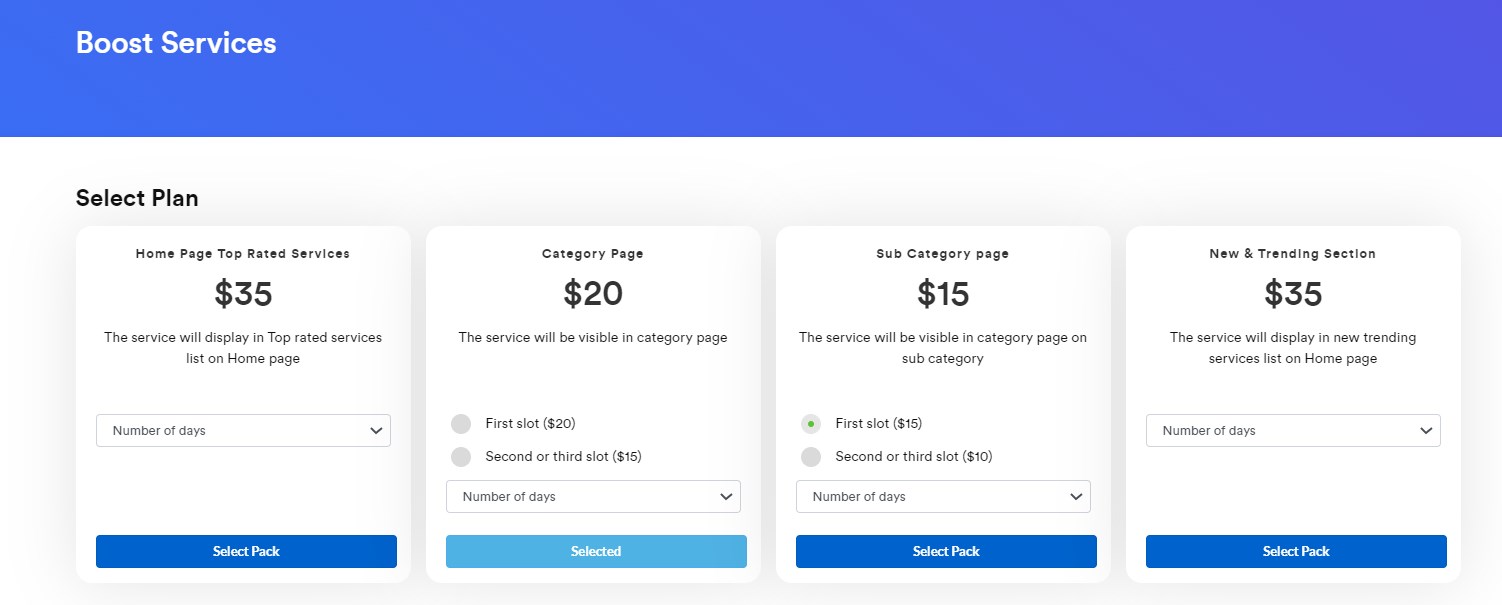 Word of Mouth
Word-of-mouth marketing, also known as referral marketing, is where your existing clients do the marketing for you.
The best part is you don't have to do a lot of earn word-of-mouth clients.
All you need to do is provide exceptional service to your existing clients consistently.
Flip Your Blog
Blog/website flipping is one of the best affiliate marketing alternatives.
The process involves:
Starting a blog from scratch
Monetizing it
Flipping it
Generally, you should be able to sell a site at 35x times its average monthly income (Past 6 – 12 months).
So, let's say your site has been making $1000 per month for the past 6 months.
You can easily flip it for approximately $1000 x 35 = $35000.
You can either use a third-party platform to flip your site or find a buyer directly.
It's generally super risky to sell a site to a direct buyer, especially if you're new to the game.
So, I'll suggest working with a platform like Flippa, Motion Invest, and Empire Flippers.
Affiliate Marketing Alternatives: Wrapping Up
There you have it. 8 Affiliate marketing alternatives or business models that can help you create multiple passive income streams online while making money.
Here's the list:
Display ads
Digital products
Physical products
Online courses
Sponsored posts
Consultation/mentorship
Freelancing
Website/blog flipping
Of course, none of them are "Get rich quick" schemes.
They're legitimate business models that require the investment of time, skill, and even money.
So, whatever of these you choose, make sure to work on the right strategies and be consistent.
I hope you liked the post and have enough ideas to start an online business.