The Best Affiliate Programs For Beginners
Affiliate marketing remains to be a viable business model for online entrepreneurs. Most people have even made it their primary source of income.
But do you stand a chance to make money in affiliate business as your favorite affiliate does every month?
The simple answer is yes.
With proper knowledge and preparation, the possibilities for you as an affiliate marketer are limitless. And one of the best or rather easiest ways for you to win in affiliate marketing as a beginner is by joining the best affiliate marketing programs.
How do you find the best affiliate program for you with the overwhelming number of programs out there?
Before we delve right into the list of the best affiliate programs to join as a beginner, it is essential to understand the difference between affiliate networks like ShareAsale and affiliate programs offered in-house.
Types of Affiliate programs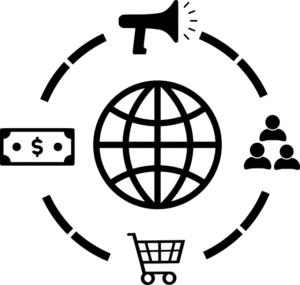 Before we jump into the list of affiliate programs, I wanted to briefly look at the different types there are.
As you may already know there are two places where you'll find affiliate programs:
Affiliate networks
In-house affiliate programs
In all of these you will then find different affiliate programs usually cost-per-action (CPA), recurring or one-time commission.
Cost-per-action: Here you will be paid for when the traffic you're sending performers an action, such as entering their email address.
One-time commission: This is the most common type of affiliate program, as it pays a one-time commission on every sale.
Recurring: Finally, affiliates love the recurring commission affiliate programs, as they pay you every month from a single sale.
Affiliate networks
In simple terms, affiliate networks act as middlemen between affiliates and merchants, offering affiliate opportunities for their products.
The good thing about networks is that they make it easy for you to get products that you can promote on your platform, even as beginners with no budget.
Some of the best affiliate networks today include Amazon Associates, ClickBank, and eBay Affiliate Network.
In-house/self-hosted affiliate programs
Not all companies are interested in going all big with their affiliate programs. As such, every aspect of their affiliate program is managed in-house. To work with many of these companies, you first have to be a customer or contact them directly.
In most cases, if not all, in-house affiliate programs tend to offer the best commission rates.
Quick tips to help you find the best affiliate programs for beginners
Even with our list of the best affiliate programs for you, it is still vital that you understand what to look for in a program. It will help you to figure out the best program that aligns with your needs.
When looking for a good affiliate program, here are some of the things that you should look out for:
Product reliability
Success in affiliate marketing greatly relies on building trust and promoting products that are a good fit for consumers. When choosing an affiliate program, ensure that they offer partnerships with quality products that your audience can rely on.
Customer Support
Customer support is crucial for the success of any business. If you want to succeed as an affiliate, ensure that you get into programs that provide reliable support to their publishers.
Transparency
Is the affiliate program transparent on how it determines its commissions? Are their terms and conditions on what's expected of you clear? What policy do they have on their cookie duration?
As an affiliate, the transparency of an affiliate program impacts your potential income and reputation with buyers. Any miscommunication can significantly affect your affiliate business.
12 Best affiliate programs for beginners
You don't have to join 30 or forty networks. That is our list only focuses on the best there is in the market.
Some of the best affiliate marketing programs for beginners include:
Amazon Associates Program

Commission junction 

ShareAsale 

ClickBank Affiliate

eBay Affiliate Network 

Rakuten Affiliate 

Impact

FlexOffers

Bluehost

Legiit

Elementor

Grammarly 
Affiliate Marketing Networks
Here are the best affiliate marketing networks:
Amazon Associates
CJ Affiliate
ShareASale
ClickBank
Ebay Affiliate Network
Rakuten
Impact Radius
FlexOffers
Amazon Associates

Started in 1996, Amazon Associates is one of the oldest and most successful affiliate marketing programs out there.
As an Amazon affiliate, Amazon's affiliate program offers you millions of products to promote from its parent company, a leading eCommerce platform.
This program is a good fit for you if you are only interested in promoting physical and digital products as Amazon does not sell services.
CJ Affiliate (Commission junction) 

CJ affiliate has also been around for quite some time, having started in 1998. It brings together more than 3000 merchants offering affiliate opportunities.
As a leading affiliate network, CJ affiliate provides an opportunity for you to connect with many merchants, big and small. It is also considered to be a more stable affiliate network backed by a fortune 500 company.  
ShareAsale 

Often compared to Commission Junction, ShareASale is also one of the largest affiliate networks in the industry. The network currently partners with over 4000 merchants. Among the 4000, over one thousand are exclusive to ShareAsale, which means that if you want to advertise their products, you can only do it through ShareAsale.
Another factor that makes ShareAsale an excellent affiliate platform is that it publishes a large amount of data on each offer present on the network. This way, it is easier for affiliates to access campaigns before launching them.
ClickBank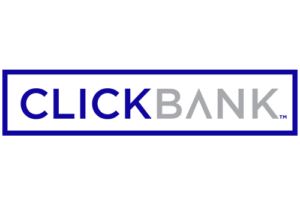 If your niche leans on digital products, then ClickBank is the perfect network for you. ClickBank provides partnerships with thousands of merchants selling digital products like eBooks, courses, and membership sites.
One of the significant downsides that ClickBank has faced for a long time is the high rate of low-quality products offered by its merchants. However, the company has put in place better review processes to ensure the quality of products provided by merchants.
eBay Affiliate Network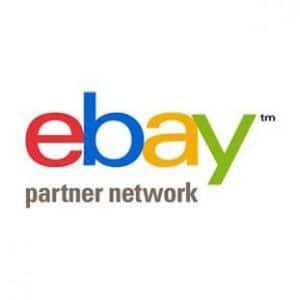 Unlike other networks discussed so far, the eBay partner network is a relatively new entrant, having launched in 2008. Nonetheless, it is equally a solid program with the backing of its successful parent company eBay.
With this network, you will never run out of products to promote, as the site offers around 1.1 billion listings of physical products.
Note that the eBay Partner Network is a good fit for you if you are looking to deal with physical products.
Rakuten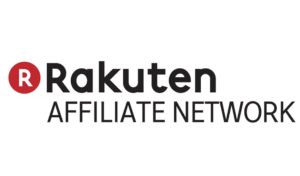 Formerly LinkShare, Rakuten Affiliate is one of the oldest networks in the affiliate marketing industry. It was founded in 1996, and for over two decades, it has connected millions of publishers with merchants.
Having been in the business for over two decades, Rakuten Affiliate offers an unmatched experience for its partners.
The network has an excellent user interface and a solid reputation that only comes with experience. 
Impact Radius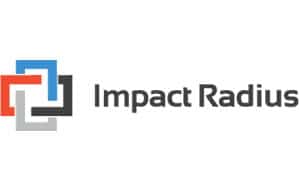 Impact Radius is also a new entrant into the affiliate marketing industry. Nonetheless, it has quickly established itself as a reliable and solid network for merchants and publishers.
Currently, it boasts working with over 1000 brands.
The application process on Impact is free and takes a few minutes to complete.
FlexOffers

FlexOffers was also founded in 2008. As such, it may not have the best track record in the market. But before you dismiss it, it is essential to note that FlexOffers has one of the best support teams and a robust payment processing system that most networks lack.
Currently, FlexOffers has more than 12,000 merchants working with it. The large pool of merchants makes it easy for affiliate marketers like you to find products to promote.
In-House Profitable affiliate programs 
Now let's look at the best in-house profitable affiliate programs.
Here's a full list of them:
BlueHost
Legiit
Elementor
Grammarly
ClickFunnels
GetResponse
TripAdvisor
Wix
Shopify
Bluehost

Bluehost is one of the official WordPress recommended web hosting companies. Its affiliate program is also considered one of the best, with a high commission rate per sale. It is essential to, however, note that the program does not offer recurring commissions. You earn a one-off affiliate income every time a visitor clicks on your affiliate link and makes a purchase.
Legiit

Having been around for close to three years now, Legiit has quickly become one of the best marketplaces for entrepreneurs and companies looking to outsource their work.
Legiit offers a robust program for its sellers and buyers to make money passively while enjoying quality services.
Sign Up For a Free Legiit Account Here
Elementor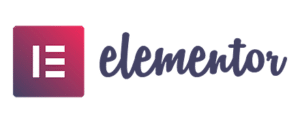 If your niche focuses on websites, then you cannot ignore this new kid on the block. Elementor has quickly become a number one website builder and also offers a high commission for its affiliates.
Grammarly 

Although Grammarly does offer its affiliate program through networks such as CJ Affiliate, it still allows you to register as a partner through their website.
The best thing about the Grammarly affiliate program is that you get to earn even when your referrals open a free account. For referrals that lead to a paid purchase, you are guaranteed a $20 payout which is a good amount considering the potential customer base that this product has.
ClickFunnels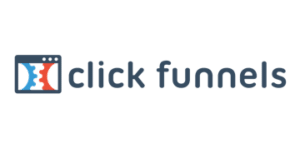 ClickFunnels probably has one of the most known affiliate programs out there. Once you reach a certain tier, they offer a whopping 40% recurring commission. Even on their lowest plan that ends up to be $40 per month… So, if you sign 100 people up, you could be making an average full-time income. Not bad.
The reason it's so far down the list is that the affiliate program has made some changes in the past 2 years. Since then, you have to earn around $1,000 on their other programs to even earn the right to promote the main offer i.e ClickFunnels.
Still, it's definitely worth it and has a good selection of affiliate programs you can promote.
GetResponse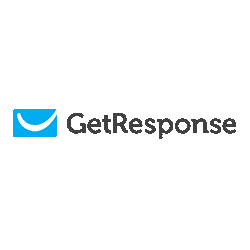 GetResponse is an email marketing service that has a very flexible affiliate program. You choose between getting paid a high affiliate commission for every paying sign up ($100) or get a recurring one (33%).
Besides, I was also impressed by how much material they give affiliates. There are E-books, banners, and a range of other materials that you can use to promote GetResponse. This is excellent, as it makes your life a lot easier and ultimately helps you generate more commissions.'
Additionally, you can create deep links to any page on their website which will lift your conversions. Studies have shown that deep links can lift your conversions by as much as 50%. 
TripAdvisor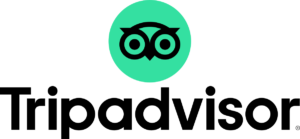 TripAdvisor is another very popular affiliate program. I'm sure you've heard of the brand, as it's one of the biggest in the travel & tourism space. Interestingly, their affiliate program is actually pretty decent too, as it pays out 50% of the gross revenue generated. Now keep in mind the sale price is not revenue generated by TripAdvisor, so it's 50% of the fees.
But a widely profitable company like TripAdvisor offering 50% on their fees… Yep, you guessed it its pretty decent. Besides, according to their website, affiliates earn as much as $0.75 per click-through, depending on the traffic.
Wix

Wix also offers competitive payouts at $100 per conversion. Considering their low pricing payouts this is actually very impressive – plus, it's also a brand that is globally recognized, so you will benefit from the trust factor as an affiliate.
You can find their affiliate program on their website; it's free and also very easy to sign up for.
Shopify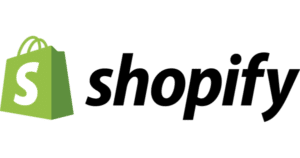 Finally, we have Shopify. If you have an audience that's into selling things online/starting an e-commerce store this might be the perfect option for you. As you probably know, Shopify is the leading platform on the market, so it also makes sense to refer people to them – as they are trusted.
Shopify pays out the first two months of your referrals subscription, as a commission. Or, on the enterprise plan you can earn a 100% bounty, which is a whopping $2,000!
Wrapping things up
The best thing about affiliate marketing is you can join many affiliate programs. But, do so with caution. 
Joining many programs may make it difficult to track your affiliate links and manage other aspects of your business, especially if you don't have premium affiliate marketing tools to help you.
Also, joining multiple programs spreads your traffic too thin, and it can become difficult to hit the minimum payouts set by the networks.
If you want to acquire more knowledge on becoming a successful affiliate marketer, check out our comprehensive list of affiliate courses for beginners.
Read More on Affiliate Marketing & SEO
On the SuperstarSEO blog, there's a lot more for you to read on affiliate marketing & SEO. You can check out some of them below.
5 Best Affiliate Marketing Businesses To Start (With No Money)