The Best Niches For Affiliate Marketing
With low start-up costs and a potentially high revenue income, affiliate marketing is one of the best online business models.
But what does it take to succeed as an affiliate?
There are several factors involved, but the most important is niching down.
It is important to note that there are several affiliate marketing niches available. However, not all niches are lucrative enough to make you a 'super affiliate.' To be a truly successful affiliate marketer, you need to settle on a profitable niche.
This article will explore ways to identify the most profitable niches and analyze several affiliate niches you can get into. Let's dive right in!
Quick Tips on Choosing the Best Niche for Affiliate Marketing
Niching down if you plan to generate massive revenue from your affiliate business is a long-term and critical decision. With a defined target audience, you are in a better position to create an effective affiliate marketing strategy.
Niche marketing gives you a higher chance of generating more affiliate revenue.
Here's why…
Having a specific niche market makes it easy for search engines like Google to understand what your site is all about. As a result, you have a higher chance of ranking on terms related to your specific industry compared to when you spread out your efforts across multiple niche markets.
When getting into the affiliate marketing business, conducting thorough market research is critical. While at it, here are some of the factors that you should consider:
Your Interest vs. Profitability
As aforementioned, your interest alone is not enough to help you settle on a niche. You may love helping the needy (which is an amazing thing) but trust me, even though it makes you feel good, there is no way you are succeeding as an affiliate marketer blogging about charity.
That is why before you settle on a given niche, you need to determine how profitable it is.
Market Size and Demand in a Niche
It goes without saying. Get into an affiliate niche where the demand for products is high. Promoting products such as cars may seem cool, but how many people buy a car in a month?
Competition 
It is no secret that affiliate marketers spend hours, if not days, finding a niche with low competition. However, tools like google trends help them to find low-competitive affiliate marketing niches.
Why is this?
Because the affiliate marketing industry greatly relies on the organic traffic you get from search engines. Most customers only click on the first three results, which means that your pages should rank highly for you to succeed.
It is not easy to rank in a highly competitive niche, making it hard for beginners to making money online in such niches. Hence, the best decision is to get into a niche with low competition. It will require a minimum investment niche to rank your affiliate site.
The Best Affiliate Marketing Niches
You can easily make money blogging on:
Wealth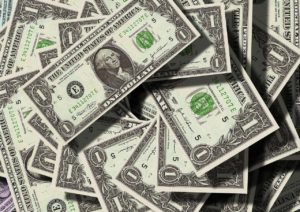 This is where the money is – literally.
It is no secret that affiliate products in wealth and money niches offer relatively high payouts.
If you have a knack for finance and can break down complex subjects in finance for the average American, then you have a chance to create a successful income stream doing so.
People are looking for more options for increasing their income, growing and getting rid of debts. As a result, credit cards, personal finance apps, and other banking innovations are in high demand.
As an intelligent affiliate, you can make serious money by educating consumers on how they can become financially secure and the tools they can use to make better financial decisions.
Technology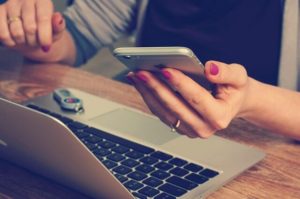 This is one of the evergreen niches.
The impact that technology has on our lives is immeasurable. It permeates other industries such as fitness, real estate, finance, insurance, and more. As a result, the demand for tech products is evergreen and high, making it a profitable affiliate marketing niche to explore.
If you don't want to limit yourself to sub-niches in the tech industry, you can blog about tech products across multiple industries.
But remember, casting the net so wide in affiliate marketing is not the best way to generate a stable passive income. For better results as a tech affiliate, you should target a specific tech sub-niche.
For example, you can decide to only blog about Medical technology only. Whatever sub-niche you choose, ensure that it is something you will enjoy doing.
Health and Wellness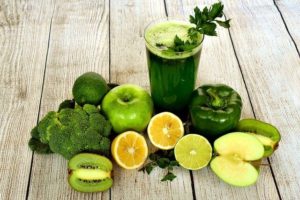 The adage health is wealth makes more sense if you are considering this niche. This is one of the lucrative affiliate marketing niches.
More people are now more than ever interested in leading healthy lifestyles, which significantly increases the demand for health content and products.
However, the consumer health and wellness market is one of the fastest-growing segments of the retail sector today.
While there was plenty of talk about global health in the last few years, it has been an incredible year for this sector with new companies, new products, and new technologies entering the market.
Contrary to what most affiliates may want you to believe, you don't have to be an expert in the medical field for you to succeed as a health and fitness affiliate. While having those credentials can help set you up as an authority, it is not paramount to have them.
Good research skills and the ability to create quality content are enough to get you going in this niche.
However, it is essential to note that the health and fitness niche is also quite broad, and you have a better chance of succeeding if you niche down into micro-niches such as weight loss programs.
Cryptocurrency and Blockchain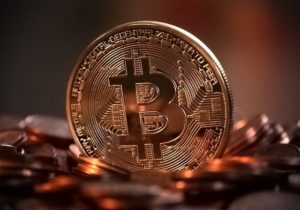 Since the creation of the first cryptocurrency in 2009, the crypto and blockchain niche has experienced significant growth. Currently, the crypto industry has a market cap of over $2 trillion, making the crypto niche one of the most lucrative affiliate niches.
With its spontaneous and high-reward nature in some cases, most people are looking to get their share of the profit from it; and this provides an opportunity for affiliate marketers.
If you are passionate about tech and finance, then you can blog about cryptocurrency and blockchain. Platforms like Binance, Paxful, and Coinbase have a great affiliate program that you can earn from.
Travel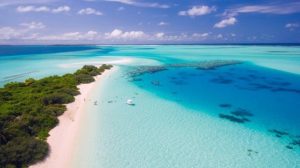 For most people, it's a lifetime dream to pack and travel across the world. To experience new cultures and lifestyles.
If you love traveling and are willing to share your experiences with the world, then you have the opportunity to make money doing so. Make yourself the go-to person for travel tips and advice.
It is essential to point out that some of the best travel blogs are often owned by people that travel a lot.
However, not everyone that has a passion for traveling has the financial muscle to do so, and if you are that person, it doesn't mean you can't succeed as a travel affiliate.
However, travel is one of the profitable affiliate marketing niches. Hotels are offering travel affiliate marketing programs to entice more people to travel, encouraging them to spend less money, and increasing the travel industry revenue up to $7 trillion USD.
Depending on where you come from, local hotels, airline companies, and destinations are willing to pay you heftily to promote their businesses. Reach out to them and form partnerships that will make you money.
Food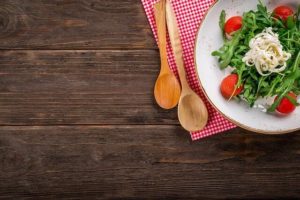 We all survive on food. Be it food cooked at home or ordered from a fast food joint. However, people are not only looking to fill their stomachs but to do so with healthy foods.
This is partly why the number of food blogs has increased tremendously over the years.
To give yourself the competitive advantage needed to succeed as a food blogger, I'd advise that you focus your interest on a specific food/cuisine, i.e., Indian cuisine or cholesterol-free meals.
Dogs and Pets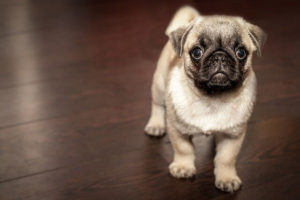 Another profitable and evergreen niche on our list is the dogs and pet care niche.
You will be surprised how far pet owners are willing to ensure that their cat or dog is in good health. In fact, the pet industry expenditure in the United States was forecast to reach 110 billion US dollars in 2021. With such a market value, the pet niche provides an excellent opportunity to build a successful blog.
Several pet affiliate programs exist to provide pet lovers an opportunity to turn their interest and love for pets into a thriving source of income.
In addition, when it comes to social media platforms like Facebook, Instagram, and TikTok, there is a huge demand for pet-related content. People love pets' adorable pictures and videos that help attract, engage and convert customers to your affiliate sites.
Some of the products you can promote in the pet niche include pet foods, clothing, therapy pets, and pet grooming products.
Gaming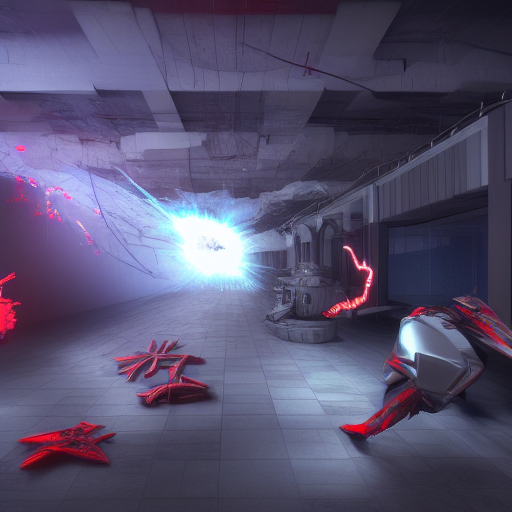 The game industry is a behemoth. The value of the video game industry in the US was approximately $60.4 billion. The growth rate is a 57.04% increase from 2019's $540 million. For affiliate marketers, this presents a unique opportunity to get in on a slice of the pie.
The game industry is a niche market with a lot of potential for affiliate marketing programs. This is one of the profitable affiliate niches.
By aligning with a program that targets gamers, affiliates can maximize their profits.
The gaming niche is full of passionate fans who are always looking for the latest games and gaming hardware. This makes it the perfect target for affiliate marketers. By finding and promoting the right products, you can easily earn a great commission from this lucrative niche.
Online Courses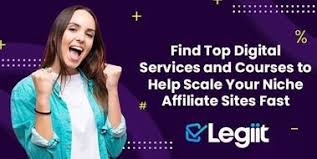 There are tons of online courses out there, covering everything from business and finance to cooking and gardening.
And with so many options, there's sure to be a niche that's perfect for you. It can be a lucrative affiliate marketing niche if you choose the right courses to promote.
Fashion and Beauty

Despite the color and pomp associated with fashion and beauty, this niche addresses a fundamental desire for human beings; confidence.
Fashion helps people present the best versions of themselves to the world, and women and men alike are looking for ways to look and feel better every day.
If you have a passion for the fashion and beauty industry, then there's a chance for you to make money promoting fashion accessories and products in this niche.
Final Take on Affiliate Marketing Niches
As you plan to get the ball rolling in your affiliate marketing business, it is essential to keep the following in mind;
It is allowed to blog in multiple affiliate marketing niches. The only drawback is that it spreads out your efforts, which reduces your chances of succeeding.
Content marketing will always be at the core of your business. Find a way to get this right, right from the beginning.
Successful affiliate marketing website is designed with the user in mind. Make it clean and functional. Intrusive ads and spammy affiliate links will harm your success chances.
Investing in quality affiliate marketing tools is vital in boosting your affiliate marketing efforts.
The best part about the affiliate marketing game is that you can try a given niche, and if things don't work out, you move to the next. Do so until you find one that gets you where you want to be.