Profitable Niche Ideas Based on Psychological Needs
There is no perfect recipe that can almost guarantee the success of your business. Or is there? Let's find out!
You'd agree that picking a perfect niche is imperative before starting a business.
But, how do you do that? Do you scour through the internet and see what people are buying. Sure!
But, there is more to it than just that.
You need to understand the two basic things that most businesses tend to miss:
The human psychology
Your own interests/beliefs
In this article, we will not only talk about that. By the end of it, you will also have an extensive list of niches based on human psychology.
Let's get started.
Importance of Understanding the Psychology of Your Prospects
The number one reason why you need to understand human psychology is that people tend to make buying decisions based on emotions.
Then, they justify those decisions with logic.
Successful niche businesses try to understand the psychology of their potential customers and connect with them on a human level.
And, for that single reason, they manifold their success.
In this article, we will be talking about how you can leverage human psychology to land on a creative niche for your business.
Then, based on your prospects' needs and wants, we will provide a complete list of business niches that you can start working on right now!
Top Niche Markets Based on Human Needs and wants
Abraham Maslow, a well-known American Psychologist, puts human needs into five distinctive categories.
Physiological
Safety
Love and Belongingness (Social)
Esteem
Self-actualization
Look around, and you will find millions of niche ideas surrounding those needs. But, you don't have to; you will know everything by the end of this article.
Every good business tends to solve a problem of a particular audience, right? So, you would agree that understanding the needs is one of the first crucial steps in kick-starting any business.
This brings us to the next question: Where is your audience in the hierarchy of needs?
Physiological Needs: Are they struggling to have their core needs met? Like clean drinking water or proper clothing?
Social Needs: Or, are they striving to fulfill their social needs like love, community, and intimacy?
Security: Are they looking for a more secure and healthy future?
Esteem: They might have all other needs met and just want to feel important, looked up to, and respected in their circle.
Self-Actualization: Once all the other needs are covered, humans tend to move towards spirituality, charity work, meditation, and more.
As a business owner or a marketer, you need to identify where your audience lies. Then, induce an emotional response in your audience and tell them that you have the solution.
Building Niche Ideas Around Human Needs
Understanding the needs of your target audience helps you design a product (or find one) that can solve those needs.
But, coming up with the right niche products ideas is only part of the equation. Once you know your product, you need to sell the idea with great content.
Your copy needs to resonate with the pain points (or desires) of your target audience. Only then can you expect to persuade them to take action.
Here are a few things to keep in mind before you get started:
Understand different human needs before choosing a niche category
Find (or design) a product addressing those needs
Help your audience solve those needs
Ask yourself, "What niche market should be an ideal fit for me?". This shouldn't be anything that someone suggested to you out of the blue.
You want to pick a niche idea in which you can build your authenticity and genuinely help your prospects.
However, the niche ideas list below will give you a lot of great options to choose from.
Let's talk about the best niches 2021 around physiological needs.
Niche Ideas Around Physiological Needs
One of the important reasons why some businesses have huge success is that they connect with their target market.
And, choosing a niche without understanding the human psyche makes that pretty difficult. When you don't build a connection with your prospects, you somehow appear impersonal.
Nobody can live without their core needs fulfilled, right? Water, air, food, shelter, clothing, and reproduction.
Can you imagine human life without any one of those? So, clearly, as a human being, your priority is to fulfill these needs before you can even think of moving on to the next ones.
By building a business around these core needs, you will be:
Helping people fulfill the basic needs of life
Building a profitable business around them
Win-win, right?
Let's talk about some niche ideas that revolve around those core needs.
Safe Drinking Water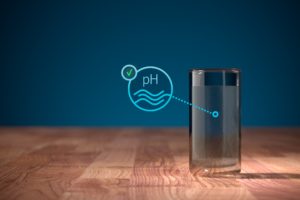 Safe Drinking Water
Thanks to how we have treated the planet and a few other factors, safe drinking water are becoming a commodity not all human beings can afford.
And, the scarcity is not only limited to have-nots. There have been talks that water scarcity will be the reason for the next world war.
Anyways, there is an enormous opportunity up for grabs in this market. There are endless niche ideas in the safe drinking water industry.
Are you living in an area where people are facing problems accessing fresh, clean water for their families?
Maybe you can help and guide people around the world that are facing water shortages?
Here are a few niche ideas around this industry:
Water desalination plants
Ion products
Water filtration plants
Help people access clean drinking water
DIY projects on cleaning the available water
Or, maybe come up with your own product?
Van/Bus Life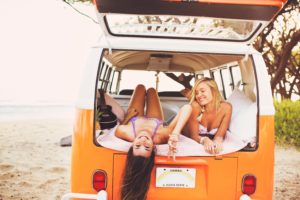 Van Life
This one includes a whole business niches list. Imagine a person living in their van. They might be in the wilderness or traveling throughout the world.
What products and guidance would they need to survive out there? The possibilities are truly endless.
Plus, more and more people are jumping on the bandwagon of bus/van life. Some convert a school bus into moving homes, while others prefer to live in their SUVs.
This doesn't only solve the problem of their shelter but also lets them live with freedom of location.
Here are some great niche categories around the van lifestyle:
Help people find vans or school buses and convert them into a home: Most people don't take action unless they find the right path.
Or, they are thinking of starting a van life but not able to act because it's too overwhelming. You can be their guide or a mentor.
While you can do that without it, one of the best ways to do that is by living the van life yourself.
Help them with the products they would need out there: Living an outdoor life does come with its challenges.
And, people that take on that challenge know that they would need to invest in making their van a home.
You can help them buy the necessary stuff required for shelter.
This can include anything from a gas cylinder to burn wood or a solar panel to charge their devices on the go.
Think about the things they would need to fulfill their core needs, and you will come up with an extensive business niche list.
Sleep Quality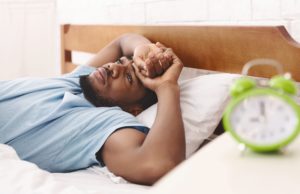 Source: Sleep Quality Niche Idea
Stress is crawling into our lives like never before. Unfortunately, most people don't even realize that they are going through mental issues.
And, even if they do, it's not like all of them would seek the help of a mental health professional. Mainly because of the stigma attached to mental health problems.
Stress is one of the most important causes of sleep deprivation, lack of quality sleep, or insomnia.
Often, even the lack of sleep can lead to built-up stress.
What you can do is, offer helpful advice, resources, and products that can improve the sleep quality of people.
Sometimes, the problem is simply in their bedding. They might not be using the right mattress; you are there to help them select one.
Many sleep-deprived people may need a supplement to sleep better.
Or, maybe some of them just need white noise to keep their minds calm. Did you know there are products that produce white noise?
Whatever the reason for their sleeplessness, you can offer a solution, either in the form of advice or helpful products.
Air Quality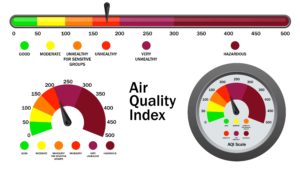 Air Quality Niche Ideas
Our planet's air quality is continuously taking a hit because of many factors. While humans need to tone down their carbon emissions, it's not the only thing we can do.
The immediate solution is to keep our surrounding air clean and healthy for our family and loved ones.
Think about what part you can play in helping people do that!
Are there any products out there that can help them breathe in safer air?
Or, can you help them understand the impacts of human activities on the quality of air?
Moreover, there are a lot of people that have chronic allergies because of their environment. You can help them alleviate their symptoms.
Products like air purifiers will be a good micro-niche to get started if you want to target indoor air problems.
Your target audience might also include people with asthma and respiratory disorders. You can suggest them products like inhalers and filters.
Health Tips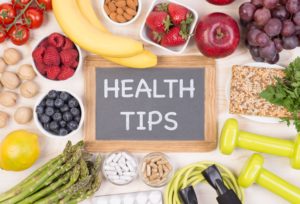 Health Tips Niche Idea
The health niche can include a lot of sub-niches, even topics that you might not have thought of.
Health niches revolve around helping people live a healthier life with nutrient-rich food and a well-balanced lifestyle.
However, you don't want to jump into an industry where you can't build your credibility as a content producer.
For instance, if you are not an expert in health or don't have a degree in medicine, it's not a good idea to talk about medicines.
On the flip side, people with expertise in this niche have a lot of opportunities up for grabs.
But, as a non-professional, you should not be providing clinical advice.
That said, helping people overcome diseases with healthy nutrition is a great way to generate a passive income.
For instance, you can create a YouTube channel where you talk about the diet that can help patients with diabetes.
Moreover, more and more people are struggling with mental health problems. Most of these problems are due to workplace stress and the inability to cope with personal life issues.
This is why there are a lot of profitable mental health niches.
While clinical disorders need clinical procedures, you can help people alleviate their stress and anxiety by telling them different coping techniques.
Real Estate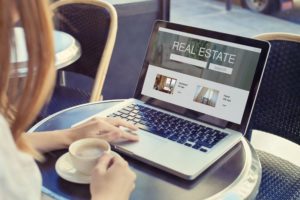 Real Estate Niche Idea
If you think you can help people fulfill their physiological need for a better and safer shelter, explore real estate niche ideas.
Real estate is a huge market with incredible growth potential. If you are willing to give in the time, you can build an empire around it.
Or, if you don't want to jump entirely into it, you can get your hands dirty by producing content around real estate topics.
Help people choose the right real estate agent for their next home. Be a local guide on how to hunt for cash offers.
Anything that positions you as a credible source in this industry.
Offering your services after you have built your reputation as a trustworthy source can be a little less overwhelming and more effective.
DIY (Do It Yourself)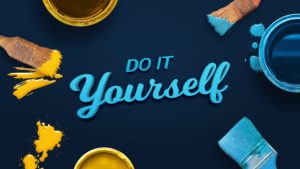 Do It Yourself (DIY) Niche Idea
Some people just can't trust anyone with their home projects. Or, maybe they don't want to give away their money for the stuff they can do themselves?
It could be the feeling of accomplishment after completing something on your own.
Whatever the reason, the DIY niche market has great potential. Many people are looking for advice on how to carry out their own work.
You can jump right in and help those people accomplish more.
Here are some DIY project examples:
Building a bookshelf from scratch
Creating your own wallpaper
Creating a firepit setup
Build an indoor fireplace
Taking care of your garden
And much more!
You can find tons of products related to these products that you can recommend.
For instance, you need a complete set of toolkits when you are building a bookshelf from scratch.
Health Supplements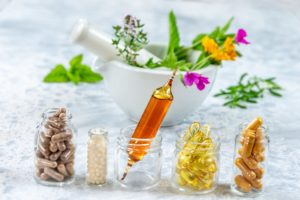 Supplement Niche Idea
More and more people are turning to supplements to maintain a healthy mind and body. The good thing is that most supplements don't have side effects, and anyone can take them.
Except, of course, when they have an intolerance for a specific ingredient.
People use supplements to "supplement" their diet in order to fulfill their nutrient needs.
You could target sportsmen, athletes, gym enthusiasts, plant-based supplements, and more.
There is a market for it, so why not start recommending the stuff people are already looking for?
Exercise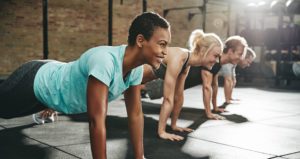 Exercise Niche Idea
Thanks to our sedentary lifestyle, exercise has become a necessity for most people. Back pains, joint discomfort, stress, and other bodily and mental issues are making people visit the gym more frequently.
Plus, there is already a market of gym enthusiasts that you can help get fitter and healthier.
Here are some micro-niche ideas:
Exercise equipment
Sportswear
Fitness trackers
Exercise mats
Protein supplements
And more!
Although this niche is a bit competitive, the demand for exercise products isn't going to slow down any time soon.
Plus, you can choose a micro-niche and improve your chances of success.
Related – Testing a Business Idea: Three Methods To Determine If Yours Is Worth Pursuing
Niche Ideas Around Safety Needs
The next important human need after physiological needs is safety needs. As a marketer, you can tap into this human need, dig niche business ideas, and start a niche business around it.
These needs include, but are not limited to:
Personal safety (from various kinds of dangers)
Financial security (from losing a job, taking a loss in business, etc.)
Overall well-being (of ourselves and our loved ones)
Protection from illnesses
And more!
There can be tons of niche topics around safety needs. People search millions of keywords looking for solutions and products to satisfy their safety needs.
So, there is an incredible amount of opportunity up for grabs for you.
Let's talk about safety niche ideas now.
Survival 
Survival Niche Ideas
Whether it's a natural disaster or civil unrest, preppers want to keep themselves equipped with the necessary products all the time.
Moreover, survivalists prepare to live off the land.
There is an incredible amount of potential in the survival niche. You can offer your ideas, to-do lists, tips
& tricks.
Moreover, the number of products that you can suggest or recommend is unmatched.
This is because there are varying tools that one needs to be able to effectively survive out there.
One of the most popular survival niche examples is "Bear Grylls." He has his own TV series and a blog.
Here are some of the products that you can work on within the survival niche:
Raincoats
Survival kits
Emergency medical kits
Tents
Solar panels
Survival e-books
Survival food
Sleeping bags
Night lights
Water bottles
Survival knives
And many more!
Weapons

Weapon Niche Idea
There can be a whole list of niche markets that overlap with this one. Weapons are used for various purposes. Some just keep them for a sense of safety.
Others might actually need them to survive.
A couple of most passionate niches about weapons are guns and rifles.
Then, there is another huge niche that overlaps with the weapons niche: Hunting!
Hunting deserves a special mention as it's a separate sport. There are a lot of special weapons that hunters use to hunt their game.
Products that surround the hunting niche include:
Wind-resistant face masks
Hunting knives
Camouflage jackets
Hunting boots
Cross-bows
Hunter harness
Telescopes
And more!
Financial Security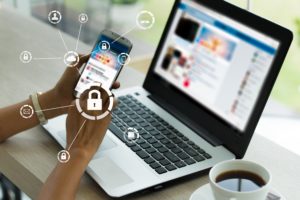 Financial Security Niche Idea
The financial niche encompasses a variety of sub-niches. One of the most important safety needs of human beings is having their finances taken care of.
You can help people with financial challenges get out of their trouble by offering money-making advice.
You can help future retirees to start saving and investing their money in the right areas.
Plus, you can help people get out of their 9 – 5 grind and get more control over their finances through self-employment.
Thanks to digital skills and online money-making opportunities, people can now make more money than they could imagine a few years ago.
You can be their guide.
For instance, with your content, you can help them realize the importance of entrepreneurship. Or, you can give them tips and tricks on how to get their dream job.
Preventative Health Maintenance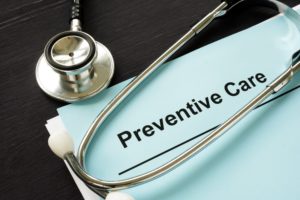 Preventative Health Maintenance Niche Idea
People get sick all the time, and it's a part of human life. However, many of these diseases are due to our diet and lifestyle.
What if we could use preventative measures to protect ourselves from those diseases?
Well, people are already doing that, or at least try to do that, which is why it's one of the most lucrative niche markets out there.
Let's take obesity as an example. We know obesity is dangerous and can cause serious health issues like sugar and heart problems.
Many people don't know what path to take to counter it. They want to, but somehow, they are not able to.
Guess what? You can provide them with actionable advice, tips, and tricks to reduce that belly fat.
Get them on a healthy diet and routine that can prevent any obesity-induced diseases.
Veganism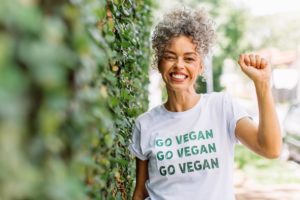 Veganism Niche Ideas
Here is a quick fact: About 8 million US adults don't consume non-vegan food like poultry, meat, and fish.
The trend is somewhat similar in other countries. What does that mean to you as a marketer?
You can not only help people consume a more plant-based diet but make money from it too.
This doesn't mean you have to be a vegan or vegetarian. You can eat all the food you want. But, of course, it helps to believe in something your audience believes in.
While there are benefits of eating meat, poultry, and fish, many people are trying to avoid these foods.
You can help these people by providing expert opinions and recommending vegan products and foods.
Digestion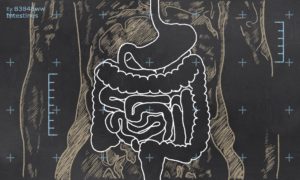 Digestion Niche Ideas
A good business identifies a problem and provides an effective solution, right?
Ask yourself (or Google) how many people are struggling with digestive issues? And, how many of those people KNOW that they have digestive issues?
You will come to know that there are a lot!
Did you know that digestive issues can lead to heartburn, gallstones, rectal problems, and even cancer?
Think about the size of this market. You can help people that have not yet encountered a digestive problem.
Or, you can provide tips and techniques to cope with digestive symptoms, including heartburn, constipation, and more.
The best thing is, there are tons of products around this niche market that you can promote.
Here are some examples:
Prebiotics and probiotics
Stomach relief supplements
Digestive enzymes
No bloat supplements
Keto supplements
And more!
Yoga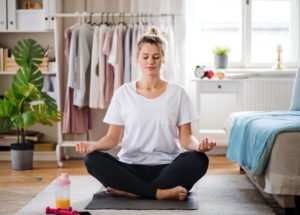 Yoga Niche Idea
Whether you are a professional yoga teacher or a yoga enthusiast, you can kick-start and grow a business around this niche.
It would be a waste of talent if you are a yoga instructor and don't have a blog.
Blogging as a yoga teacher (or enthusiast) can help you position yourself as an authority in your industry.
This eventually puts weight on whatever you say or recommend to your audience.
Moreover, you can not only teach yoga to your readers, but you can also recommend them a variety of helpful products.
Here are some of the products you can recommend to your audience:
Yoga mats
Yoga pants
Yoga e-book guides
Yoga ball
Yoga stretch exercise straps
And more!
Alternative Medicine
Alternative Medicine Niche Idea
There can be multiple reasons why someone would turn to alternative medicine.
They do not see any positive results with traditional medication
Alternative medicine causes fewer side effects than the traditional one
It provides greater control to people over their health
But, it's a good idea to have some degree in a specific field before recommending alternative medicine to people.
You can be a chiropractor, acupuncturist, homeopath, herbalist, etc.
Self-Defense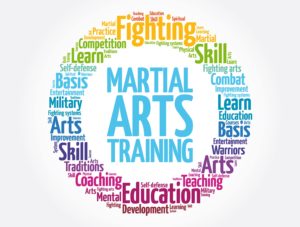 Self Defense Niche Idea
Self-defense is an ever-growing industry. Why? Because it's one of the most important safety needs of a human being.
Nobody wants to feel vulnerable and unsafe out there, especially when you are not living in an ideal world.
Plus, not everyone affords to hire a bodyguard, right?
So, how can you build a business around the self-defense niche?
You don't have to be a professional physical trainer to be a helpful resource in this niche market.
Luckily, in this digital age, you don't need a degree or a certificate to learn (and teach) most skills.
What you can do is, give tips and tricks on how people can use their bodies to defend themselves against attackers.
You can teach people how to use different types of self-defense weapons. Of course, to use those weapons, they would have to buy them.
And, there are a lot of self-defense weapons that you can recommend or review.
You may like – Digital Marketing Business
Niche Ideas Around Social Needs
As social animals, human beings have social needs that they have to fulfill. We make friends, get married, and perform activities in communities.
People enjoy playing sports in teams. They tend to travel in groups. There are book clubs where readers get together and discuss ideas.
And, while doing all that, people face all kinds of challenges. If you can help them live a more fulfilling social life, congratulations, you have an incredibly lucrative niche to work on.
Let's talk about some great niche ideas around social needs.
Hobbies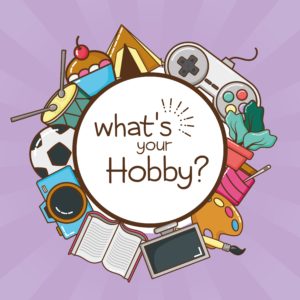 Hobbies Niche Ideas
Everyone has hobbies, right? Everyone needs to relax and have a good time by doing what they like to do.
Think about the possibilities. The niche market we are talking about has a complete list of profitable niches that you can work on.
Here are a few:
Technology
Learning
Arts
Swimming
Sports
Collecting
Gardening
And much more!
There would be an enormous number of products around those activities that you can recommend to your audience.
Of course, you should position yourself as an authority in an industry first, which is why it's recommended that you start with a single sub-niche.
You can expand to other areas later.
For instance, if you are recommending gardening products, you should provide a lot of valuable information around that topic first.
You need to build your trust with them first before telling them, "Hey, here is a list of items to buy."
Here are some potential products that you can promote:
Swimming accessories
Gold balls
Grass cutters
Plants
And more!
Self-Love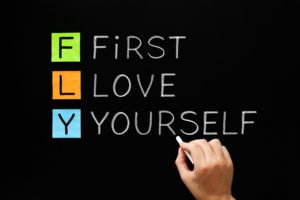 Self-love Niche Ideas
Our social needs aren't only limited to others. We need a healthy relationship with ourselves as well.
The niche market includes self-care, stress relief, bodily health, motivation, and spiritual healing.
Many people don't appreciate themselves enough. You can create content and help them be more loving and caring to themselves.
Gaming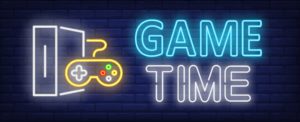 Gaming Niche Ideas
The gaming industry has been growing continuously for quite a while now. And, as the young generation gets more involved in indoor activities, it's only going to grow in the future.
Plus, games today can be pretty immersive and addictive, which is not always a good thing, especially for people that lack self-control.
But, the good thing is, there is a huge opportunity up for grabs for marketers and business owners.
Gaming enthusiasts tend to have a well-knit community, especially after the advent of multiplayer games.
Gamers want to get better at their craft. If you are a passionate gamer or want to be one, you can help them improve.
Moreover, gamers don't miss a chance to try new and exciting games. You can keep yourself updated and recommend games as soon as they hit the market.
Travel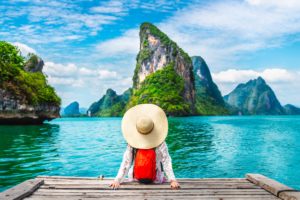 Travel Niche Ideas
If you are a traveling enthusiast, there would be nothing better for you than the travel niche.
Travel fits into our social needs because we tend to travel with our loved ones and friends. Companionship in traveling doubles its charm.
But that doesn't mean you can't travel alone; the solo travel sub-niche is a good example of that.
There are countless niche ideas around travel.
For instance, long motorcycle travel is one of the most popular niche markets these days, especially because motorbikes are getting more and more comfortable.
But, many biking enthusiasts don't take action because of various social hurdles. You can inspire them by going to their favorite spots on your motorbike.
There are a lot of YouTube channels, blogs, and Instagram accounts that make great money while doing what they love: Travel.
You can find a lot of things to talk about around this niche market. For instance, some traveling lovers might want to keep their expenditure to a minimum.
You can help them by creating content on how to travel on a budget.
Maybe you can do some research on the best historical places to visit.
Most people do a quick Google search before going on their expeditions. You can find what's in demand and create helpful content.
Moreover, think about the number of products you could promote in this niche market.
Here are a few ideas:
Travel water bottles
Travel bags
Phone mount
Universal charger
Travel pillows
First aid kids
And more!
Dining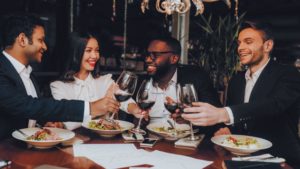 Dining Niche Ideas
Everyone loves great food, right? And, when you couple that with great company, it becomes even better.
Dining out is a separate niche because there is so much that you can talk about.
The best local restaurants, the most loved cuisines, and the best places to dine out can be a few.
You can even review local restaurants and build a business around that. People tend to do their research before trying out a new restaurant.
Top Niches Around Esteem Needs
Esteem needs come after we've satisfied our basic needs. They are important for an entrepreneur because the market is huge.
Almost everyone wants to feel and look good, right?
We all want to stand out from the crowd and be unique and special.
Some people also want to showcase their skills, looks, and even money, and that's a great business opportunity for you.
For instance, people in this niche market don't just want to wear any watch. They want the one that looks great on their wrist and makes an impression on people.
Let's talk about some incredibly profitable niche ideas around esteem needs.
Fancy Watches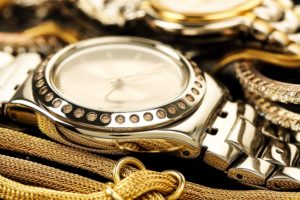 Fancy Watches Niche Idea
A watch is prominent body wear. People that love to wear fancy watches make your target market in this niche.
The good news is, there are a lot of them; and, many companies are producing great watches for that same reason.
What you can do is, recommend or review fancy and gorgeous watches.
Jewelry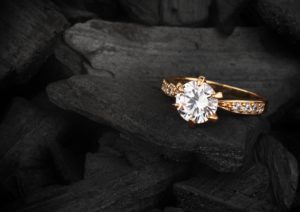 Jewelry Niche Idea
If fancy watches attract men, expensive jewelry attracts women. Jewelry like gold bracelets and diamond rings has become a status symbol.
People tend to go for the real diamond instead of a copy. And, that's good news for aspiring entrepreneurs.
Think about the stuff that you can sell in this niche market. Here are some expensive niche products:
Wedding rings
Precious stones
Gold ornaments
Don't forget that people use jewelry, especially gold, as an alternative to a savings account.
High-End Bags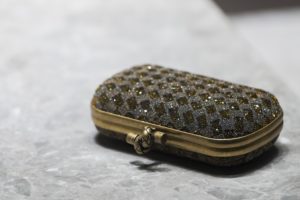 High-end Bags Niche Idea
For many people, bags don't carry their stuff only; they carry their status. Otherwise, why would companies like Hermes and Louis Vuitton be so popular?
It's one of the best niche markets out there.
The best thing? You don't have to do much to make money in this ridiculously profitable niche market.
Just help people pick the right expensive bag from a bunch of expensive bags, and in return, make hefty affiliate commissions.
Additionally, you can provide tips on how to keep such bags clean and organized.
Luxury Vehicles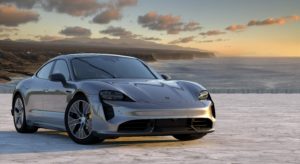 Luxury Vehicles Niche Idea
For most people, cars represent their social status. Many people that have their basic needs covered strive for an expensive luxury vehicle.
And, contrary to what you might think, it's a fairly big market.
Although a Ferrari also takes you from point A to point B, just like any other car, it satisfies the esteem needs of many people.
So, how do you come into play in the luxury vehicle's niche?
Maybe you are a car enthusiast and know a lot about effectively maintaining one.
You can help car owners on how they can take care of their vehicles.
Or, you can suggest the top 10 luxury cars in your locality.
Weight Loss and Bodybuilding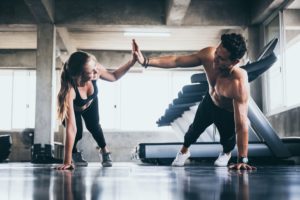 Weight loss Niche Ideas
Courtesy of our sedentary lifestyle and unhealthy food choices, obesity has become a major human dilemma.
People want to get slim and look good.
Many are trying to shed extra pounds off their bodies any way they can.
And, although this niche market is one of the competitive ones, you can still make a good name if you are an expert.
For instance, if you can help people lose weight from a specific diet program, you can kick-start a business around it.
In addition, you can talk about consuming a balanced diet, which eventually leads to weight loss in most cases.
Not only that, but you can also suggest different exercises that men and women can do at their homes.
Anti-Aging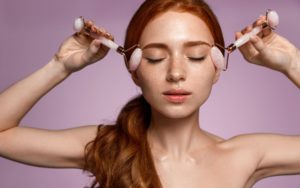 Anti-aging Niche Idea
A lot of aging people like to keep their age a secret. They want to feel and appear younger.
One way to connect with that audience is by providing helpful tips and natural remedies for healthier skin and body.
You can then start reviewing skincare and anti-aging products as well.
Niche Ideas Around Self-Actualization Needs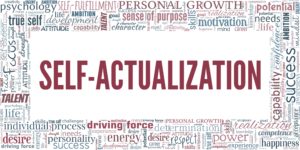 When human life no longer revolves around physiological, social, and esteem needs, what then?
You might have seen people saying, "I have everything, and I feel like something is still missing."
Fortunately or unfortunately, there are a lot of people that feel that way.
They are looking for ways to address the emptiness in their lives and find inner peace.
You will find a lot of very popular people in this industry, including Tony Robbins and Robert Kiyosaki.
They are the thinkers that people look up to.
You can also follow in their footsteps and offer people advice and inspiration on how they can discover themselves.
If you have been through these trenches and come out successful, you can motivate people to do the same.
Here are some business ideas around self-actualization needs.
Meditation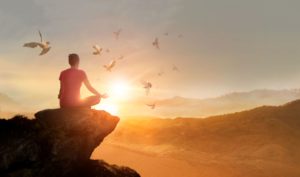 1Meditation Niche Idea
This is one of the most popular and profitable niche markets around human self-actualization needs.
An enormous number of people out there want to get rid of their stress and feel calmer.
The best thing about meditation is that anyone can easily and effectively start doing it.
But, people tend to have a hard time focusing and staying consistent with it.
This is where you can play your role and provide tips and techniques to help make meditation part of their routine lives.
Inspirational Material

Inspiration Niche Idea
Everyone faces tough times in their lives; overcoming these times makes you a good source of inspiration for others.
People sell millions of copies of their books just by writing about their journey of life and how they overcame the tough times.
If you have a powerful story to tell, you can help a lot of people get through their difficult times.
You can write a book, create a YouTube channel, or publish visual blog posts.
Non-Profit Organizations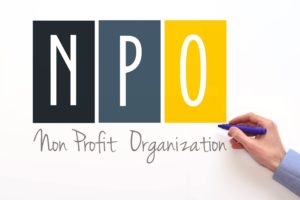 Non-profit Organizations Niche Idea
Many people that have their basic needs met like to work for organizations that give back to society.
Or, they might want to work alone to fulfill their self-actualization need. They want to help people in need and provide the basic facilities to the have-nots of society.
For instance, many women take on the responsibility of providing education to girls in areas where girl education isn't that common.
Social work can include a lot of things, including:
Providing clean drinking water to the areas that lack this facility
Open a school or college for children from poor families
Start a hospital around a specific disease
But, how do you fit into all that?
Well, you can help people realize their self-actualization dreams by providing helpful advice.
Many people might want to start doing charity work but are not able to take action.
You can be their source of inspiration and help them get started.
Self-Improvement
Self-improvement Niche Ideas
The idea of self-improvement is tied to any age, profession, or gender. Every human strives for a better future ahead, no matter how much is left.
Great people that have their basic hierarchical needs fulfilled keep investing in themselves.
And, that investment isn't only limited to money. You keep improving in your personal, financial, as well as spiritual life.
For that reason, self-improvement niche is pretty vast.. You can find a lot of self-improvement niches.
And, you don't have to dig very deep to find the stuff related to it.
You can share your own journey and help others make the right path to self-improvement.
You can talk about self-help books, self-discipline techniques, the growth mindset, and much more. You can find many personal development niches like those.
Countless Niche Ideas Around Maslow's 5 Human Needs
We can dig deeper and deeper into the five human needs, and profitable niche ideas won't stop appearing.
There are countless niches that need to be filled.
Understanding the psychology of your target audience is imperative if you want to build a profitable business addressing their problems.
So, identify where they are in their hierarchy of needs and solve their problems, either with your products or your great content.
Keep in mind that people make purchase decisions based on emotions and then justify them with logical arguments.
So, you want to ignore the logic when selling; you need to address their burning desires and needs.
But, make sure you add a tremendous amount of value to your audience's life. You don't want to start selling without doing that first.
Otherwise, you would be repelling most of them.
Remember that people need to trust you to do any business transaction with you.
Moreover, if you don't have a business idea yet, identify your strengths, your audience's pain points, and come up with a solution.
Your solution doesn't have to be completely unique. You can solve people's problems with the same solutions in a different and more effective way.
For instance, you can recommend and review products that can solve their particular niche problem.
Here is an example around the social needs: People that love to go out and have a great time with their families are actively looking for great family spots.
Somewhere they can feel safe and are able to enjoy; you can be their source of information.
Final Thoughts
You probably have chosen your niche by now. If you haven't, it would be a good idea to revisit these incredible business niche ideas 2021 above.
After niche selection, you can take the following routes:
Become a content creator
Create and market an information product
Start a website, build your audience, and start selling everything around a particular need. These can be your own products or affiliate products.
Have any unique niche business ideas in mind? Drop a message down into the comments section.