Grammarly Plagiarism Checker (+ Readability): How To
This article will explain how you can use Grammarly plagiarism checker and readability checker for free.
But before we get to that, let's demonstrate the importance of readability (we all know that plagiarism is BAD, so we won't get into it.)
"The significance of readability in online content cannot be overstated.
The use of complex language and long sentences may appeal to those with a penchant for verbosity.
Still, it can alienate the majority of readers.
Therefore, it is incumbent upon content creators to prioritize readability and to ensure that their message is delivered in a manner that is both understandable and engaging to their target audience."
*yawn*
BORING!
Long sentences and complex words will make most readers think hard to understand what that paragraph is talking about.
Grammarly Plagiarism Checker and Readability
As you already know…Grammarly is essential for everyone who wants to improve their writing skills.
It ensures your content is free of grammatical, spelling, and punctuation errors.
However, Grammarly is not only limited to these features but also offers a comprehensive plagiarism checker and a readability analysis.
They are crucial in creating high-quality content that is both original and easy to read.
With the Grammarly plagiarism checker, users can quickly check their content, ensuring that their work is entirely original and free from any potential copyright infringement.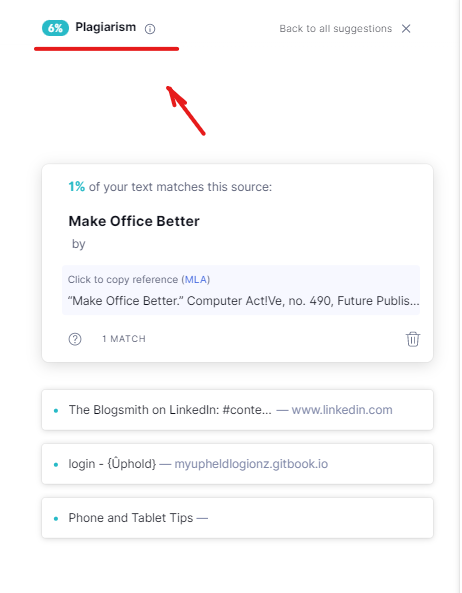 Moreover, the readability score Grammarly analyzes the content's structure, grammar, word choice, and other factors.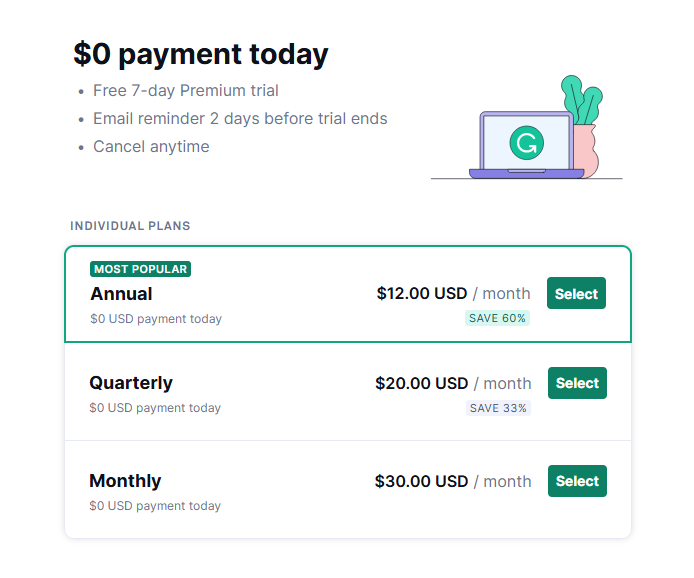 Grammarly offers both free and premium versions of its software.
The free version of Grammarly includes basic grammar and spelling checks.
It provides you with a readability score and some tips for improving it.
Meanwhile, the Grammarly plagiarism checker is only available on the premium version (which requires a subscription fee.)
Nonetheless, the free version still provides some valuable basic checks and features that can be useful for improving Grammarly readability score.
Note: Remember that Grammarly Plagiarism checker only supports English (American, Canadian, Australian, Indian, and British.)
Grammarly Readability Score and Its Importance
The Grammarly readability score uses a scale of 0 to 100 to rate the readability of your content.
The higher the score, the easier it is for your target audience to read and understand your writing.
If your score is too low, your writing might be too complex, and your readers might need help understanding your message.
If your score is too high, your writing might be much more simplistic for your audience.
And too simple is not something you want to achieve
By providing a clear and straightforward score, Grammarly helps writers assess the readability of their content and make necessary adjustments to improve its overall quality.
So, to ensure your writing is top-notch, pay attention to your Grammarly readability score and use it to your advantage!
How Can You Access These Features?
To access the readability analysis and plagiarism checker features on Grammarly, you must first sign up for an account.
Here are the step-by-step instructions to get started:
Go to the Grammarly website (www.grammarly.com) and click on the "Sign Up" button in the top right corner of the page.
You will be prompted to create a new account by entering your email address and password
Once you have signed up, you can use Grammarly in one of two ways: downloading the Grammarly browser extension or copying and pasting your text into the Grammarly web editor.
The FREE plan is enough if you want only the basic readability features.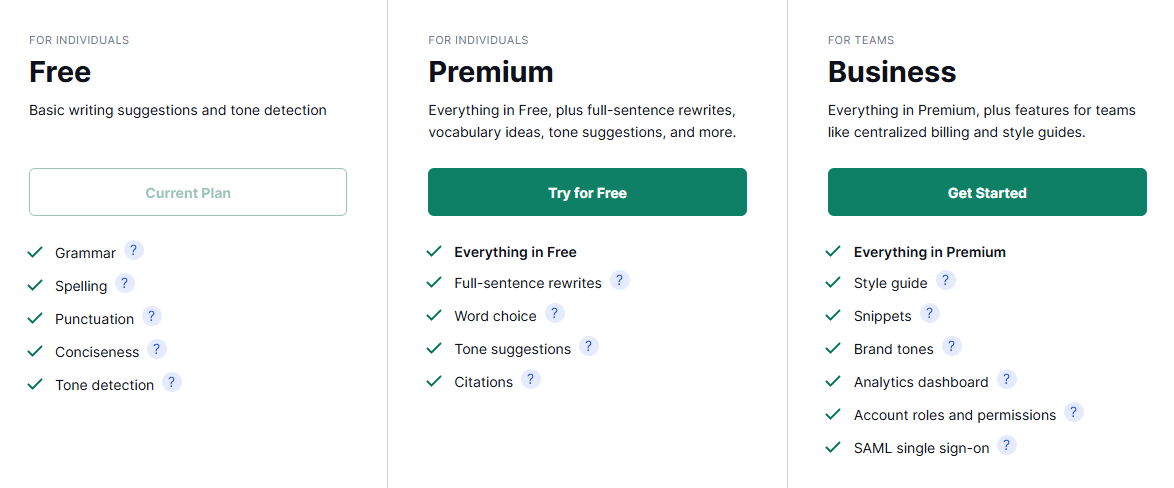 But, if Grammarly plagiarism checker is what you're looking for, then you need to choose the Premium plan.
You can try it for free for a whole week to see if it's really worth the price.
(It's $12/month with the annual package.)
Final Remarks
Overall, Grammarly's suggestions for improving readability and originality are practical and easy to implement.
It's a great tool with amazing features, even on the free plan.
It provides valuable insights and feedback to help take your writing to the next level.