How Do I Learn SEO?
Having been in the SEO industry for 6 years now there are several questions I see come up a lot.
The most common one is "How do I learn SEO?"
SEO (Search Engine Optimization) is a fluid thing that changes over time so this question might not be as simple as it seems at first glance.
To further complicate matters everyone learns at different speeds, and responds differently to different types of training.
One person may do well with getting just a little bit of information then implementing it and learning for themselves.
A different person may need to have everything laid out for them before they can try something.
Some people do better from reading, others from video and so on.
So giving one comprehensive approach on how to learn SEO may not be possible.
But there is a general process you can use to gradually learn and improve your skills.
Step #1 – Determine What Type Of SEO You Want To Do
SEO gives you numerous options for revenue streams. The one(s) you choose will affect how you go about doing SEO.
Some of the major ways to monetize SEO are:
Those are some of the major ways to monetize SEO and most people will choose one of those.
Step #2 – Start Learning From Free Resources
Now that you know how you want to go about making money from SEO you can start learning.
Before you invest any money into SEO you will want to learn some of the principles and foundations.
There are a lot of free resources available and you just have to find the right one for you.
Some places you can learn for free are:
YouTube – There are numerous channels and videos on YouTube that can teach you the basics of SEO. Just search "

SEO 101 For Beginners"

or something similar and find the video or teacher that best fits you.

Blogs – Some people prefer reading to video and absorb information better that way. Blogs are a great option for this type of person. Google search things like "SEO 101 Blogs" or "How to learn SEO" etc…

Facebook Groups and forums – Lurk around

SEO themed Facebook groups

and forums. Read responses to questions and take in as much as you can. Its ok to ask questions too, but try to be specific, don't just ask "How do I do SEO" that's too hard to answer in one comment and it will upset some "advanced" SEOs.
Step #3 – Start Applying What You Learn
Now that you know what you want to do and you have started learning how to do it, its time to take some action.
There isn't a lot to elaborate on here. Everyone learns differently but nearly everyone learns by doing.
And the great part is you have very little to lose. You should be able to get started for $40 or less.
So grab a domain, and hosting and get your first site setup. If you mess something up… who cares! Just wipe it out and start over.
Keep working on it until you have implemented everything you have learned and made some progress.
If you get stuck on something, revisit the groups and forums from step #2 and ask specific questions to get you passed what you are struggling with.
Keep doing this until you start making a little bit of money (assuming making money is your goal)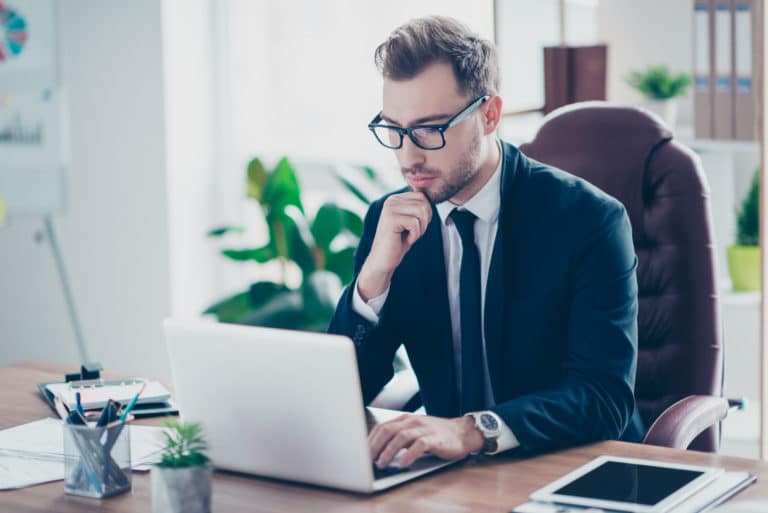 Step #4 – Invest In Paid Training
Now that you have some knowledge, some experience, and maybe a little bit of revenue its time to scale up because it is likely you will hit a wall that free training and questions won't get you passed.
That's where paid training comes in.
There are a plethora of paid SEO courses available today of varying price points, skill levels, quality and so on.
Do some research.
Ask in the groups and forums you are in or see who everyone there is already recommending

See if the people whose free training you've been following offers anything more in depth at a price you can afford

Look at some of the ads you are inevitably being retargeted with at this point and see if any are a good fit for you.
Step #5 – GoTo Step #2
Well not exactly. But I wanted to use a bit of old school computer programming there.
At this point you now have some better training and likely access to a coach or coaches that can help guide and motivate you further.
Keep going through their training, and implementing it. Asking questions along the way.
Once you do, you will be able to grow your revenue even further and faster.
Then invest in some higher level training, or even some private 1-on-1 coaching.
Keep repeating this cycle; learn, implement, scale, repeat until you are a site ranking, money making SEO machine.
Conclusion
I realize that is a VERY general outline on how to learn SEO, but that is what this post was intended to answer, a very general question… "How Do I Learn SEO" or "How To Learn SEO".
Hopefully it will give you at least some guidance on the process of going from not knowing what SEO is, to eating, sleeping, and breathing SEO.
I hope whatever your goals are that you do everything in your power to make them come true because you owe that to yourself, and you owe it to the rest of the world.
Best Of Luck,
CMW