How To Sell SEO Services To Local Businesses
SEO is one of the most lucrative marketing strategies in today's digital world.
It allows businesses to increase their rankings, traffic, and sales on SERP (Search Engine Results Page) without paying a cent for advertising.
This guide will teach you how to sell SEO services to local businesses. We'll go over some examples of the types of services you can provide, how to establish yourself as an authority, and how to sell such services.
The 3 Important Things to Remember When Selling SEO
SEO is a long-term investment, but not all business owners recognize this. As a result, it is critical that you understand the types of businesses you want to work with and how to market your services to them.
Identify Your Ideal Niche
Before you begin marketing your services, it's a good idea to have a clear vision of where you want to go. If you want to work with plumbing companies, for example, marketing yourself as a plumbing SEO agency might be more beneficial.
If you're not sure how to find your niche, consider the following:
What types of businesses do you enjoy working with?
Which industries would you be more passionate about helping?
Who could benefit from your specific knowledge?
Identify Existing Problems and Know What Solutions You Can Provide
Before you begin talking to your prospects about how they can improve their online presence, do some thorough research on the specific niche you've chosen to pursue.
If you are already familiar with the issues that are plaguing these types of businesses, it will be much easier for you to provide a solution.
As a result, you will be perceived as an expert in the field, making it easier for you to sell your local SEO services.
Avoid SEO Jargon
When selling SEO services, always use easy-to-understand language and avoid jargon.
Keep in mind that all your prospects care about is finding someone who can assist them in generating more leads, thereby increasing their return on investment.
Where to Find Potential Clients
Knowing the ins and outs of the niche you want to pursue will make it easier for you to identify where your target audience is. For example, you could join a local Facebook group where you know you can meet your ideal clients. You could also host an event to network with prospective clients while showcasing your expertise in the field and the value of the services you offer.
Regardless of the method you use to find potential clients, don't just pitch your service right away; instead, build a strong reputation first.
If you've joined a Facebook group, you could offer free weekly tips on how to get more leads. Try not to come across as pushy, and always give more to the community than you take.
There are numerous other ways to find potential clients:
Join Quora and establish yourself as an authoritative figure
Set up a YouTube channel and share your expertise
Create a blog that is SEO optimized to reach your target audience
Use Legiit Leads and find businesses that need your service
You may like – 7 SEO lead generation tips to grow your business
SEO Services You Can Offer
SEO is a time-consuming and expensive process. There are several steps that must be taken to increase a website's traffic, including adding new unique content on a consistent basis, building quality backlinks, thoroughly analyzing competitors, and much more.
However, because not all businesses can afford a full-fledged SEO campaign, it is also worthwhile to offer small packages that can be tailored to meet the specific needs of each company at any given time.
Here are some examples:
On-page Optimization

On-page optimization is the process of optimizing a web page or website for its primary purpose, which is to rank well for specific keywords and phrases.
All businesses want their sites to be found in search engines like Google and Bing. So, when speaking to a prospect, it is important to understand what services they want to get more leads for. This will enable you to agree on what keywords should be targeted.
You can find relevant keywords and topics by using tools like Ahrefs, AnswerthePublic, and UberSuggest.
Selling On-page SEO as a standalone package is an excellent option if you come across a business with a tight budget. Optimizing the website itself will already give it a ranking boost!
Off-page Optimization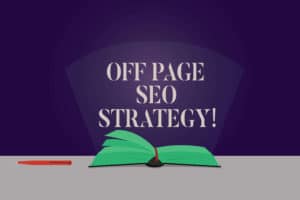 Any SEO activity that takes place outside of your website is known as off-page optimization. This practice relies heavily on backlinks, which can be obtained by reaching out to relevant bloggers or influencers.
When pitching this type of service, make sure to emphasize the importance of Off-page optimization to your prospective client. Educate them on how it can help improve the credibility, authority, and relevance of a website for users/search engines.
Niche edits are an excellent way to obtain valuable and authoritative links, and they are also easy to outsource.
You can buy niche edits services on freelance marketplaces such as Legiit.com.
Remember that building backlinks will be ineffective if the on-page SEO isn't already strong. Therefore, if you are conducting client outreach, avoid selling your individual off-page optimization package to businesses that do not already have a well-optimized site.
Monthly SEO Blog Posting
We have all heard the saying "content is king". Content helps your website come across as authoritative and trustworthy. Many local businesses miss out on the opportunity of having a blog section that can help their website be more relevant, therefore ranking higher.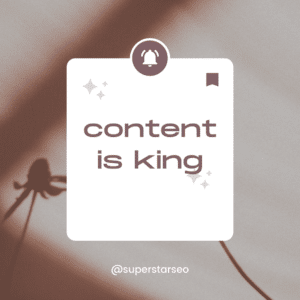 If a company is not ready to work with you on a full SEO campaign, offering a monthly SEO blog posting service can be a cost-effective way for them to test out your skills.
Besides, good content that ranks well will lead to natural link building!
Google My Business Optimization
When it comes to local SEO, having a Google My Business profile that is highly optimized is critical. You could offer your services to help businesses set up their Google My Business profiles correctly, post regular content on their profiles, manage reviews, and more.
Helping your client generate a few leads per month through Google my Business has the potential to turn a small task into a long-term partnership!
You may like – Starting An SEO Company
Selling Your SEO Services to Local Businesses: Agency VS Freelancing Marketplace
So you've chosen a niche and learned everything there is to know about it, but how do you go about selling your services?
Let's take a look at two ways you could go about selling SEO:
Agency Approach
Typically, SEO agencies sell their services by reaching out to prospective clients. This could be in the form of:
Cold calling
Email marketing
Organic social media and LinkedIn reach (establishing themselves as an authority figure and attracting prospects)
Agencies will communicate directly with the business owner and will often offer a complete monthly SEO package in which they will handle everything on a monthly retainer.
The package will usually include on-page SEO, off-page SEO, management of the company blog, management of their Google My Business profile, and a variety of other services.
you may also like – SEO Leads On Autopilot
Freelancing Marketplace
Selling SEO services on a freelancing marketplace is an excellent opportunity for those who are not confident in doing client outreach.
Furthermore, freelancing marketplaces provide new sellers with exposure on an already established platform.
When you market your services on such marketplaces, however, you are more likely to deal with SEO agencies looking to outsource their work, rather than local businesses themselves.
This makes selling individual services like press releases or website speed optimization easier since an agency will know exactly what they need!
Freelancing marketplaces provide you with flexibility, exposure, and the ability to start small and easily upsell as you build a relationship with your client.
related –  How To Price SEO Services In Your Agency
Conclusion
Selling SEO services can be difficult, but with so many options for marketing your services, anyone who is willing to put in the effort will be able to find success.
Whatever path you choose, don't give up and make sure you persevere and always do your best to improve yourself. After all, Rome wasn't built in a day!