A Complete Guide To Digital Marketing For Chiropractors
Whether you just got your license yesterday or you have been a practicing chiropractor for decades, it's always the right time to evaluate your marketing strategies.
Acquiring customers in the digital age is an ever-changing process. The tactics that worked ten years ago are already outdated. For example, Instagram didn't even exist in 2010, but today it boasts more than 100 million users.
So in this complete guide to digital marketing for chiropractors, we are going to reveal a step-by-step process that you can use to reach modern audiences and win more clients.
What Is Digital Marketing?
But first, let's explain exactly what this guide is going to cover.
In short, digital marketing is anything that you do online in order to reach new audiences, engage existing ones, and ultimately win more business. It is categorically different from traditional marketing strategies, such as billboards, radio advertisements, and mailers.
For chiropractors, we've focused our guide specifically on these aspects of digital marketing that are most important to growing your practice:
Web Design
Graphic Design
Sales Copy
Content Marketing
Social Media Marketing
Paid Advertising
Email Marketing
Search Engine Optimization (or SEO)
Do Chiropractors Really Need Digital Marketing?
You might be hesitant about the need to engage in digital marketing. And rightfully so.
Especially if you recently launched your business, you can't afford to waste time and money on efforts that won't pay off. So do chiropractors really need digital marketing?
We'll let the statistics speak for themselves:
86% of businesses have a blog
87% of marketers have seen an increase in website traffic due to video content
6 billion people worldwide are active on Facebook every month
People spend more than 2 hours on average on social media every day
The average user has more than 8 accounts across different social networks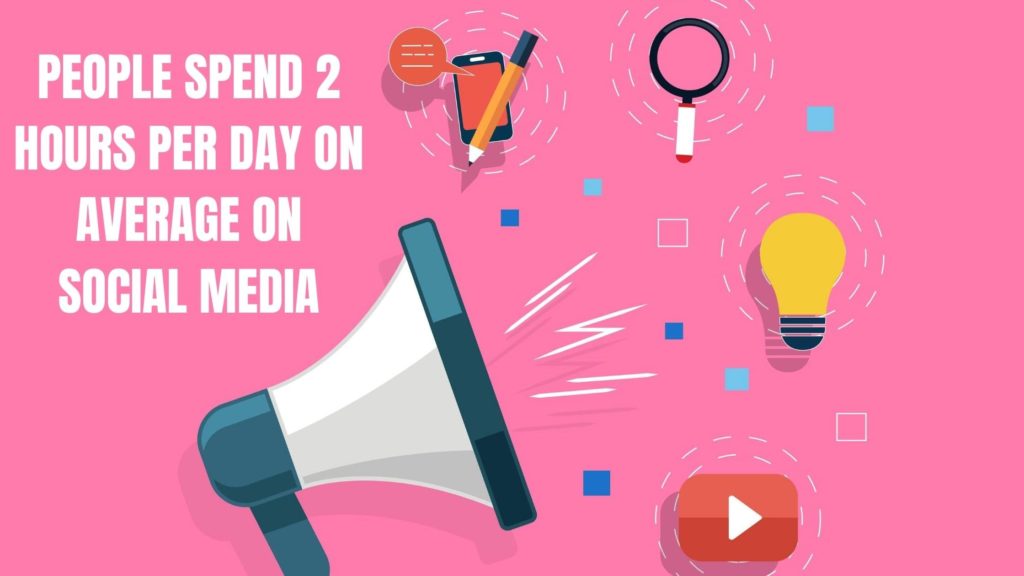 So, yes. Now, and in the future, digital marketing will play an important role in your business. Your potential customers are on the internet. And so are your competitors. If you aren't there as well, you are leaving money on the table.
5 Benefits of Digital Marketing For Chiropractors
So what do you have to gain from taking your digital marketing seriously? Here are 5 of the most important benefits to consider.
#1 Win More Customers
Obviously, the end goal of any form of marketing is to get more paying clients walking in the door or calling on the phone. Well, did you know that 88% of people searching for a local business on a mobile device will call or visit that business within 24 hours?
For you as a chiropractor, this means that the more you invest in digital marketing, the more likely customers are to find you online. From there, it's simply a numbers game. The more visible your business is, the more people will contact you to employ your services.
#2 See a Better Return on Your Investment
Digital marketing offers superior ROI to many forms of traditional media. This is because there are material limitations to the ad space for something like a billboard or magazine advertisement.
When you pay thousands of dollars to have your business featured in a local magazine, for example, you have no control over who sees your ad. You might get in front of a lot of people, but how many of them are actually interested in hiring a chiropractor?
With digital advertisements like Google pay-per-click, your ads only show up for people who are actively looking for your services. Even better, you only have to pay when they click on your ads.
#3 Access Valuable Analytics
The beauty of digital marketing is that it provides you with so much data about your audience. You can track the time of day they are finding your website, the type of device they are on, their demographics, their interests, and more.
You can even analyze which of your web pages are performing well and which are performing poorly. Data like this allows you to test multiple variations so that you can slowly increase your ROI over time by making minor tweaks here and there.
#4 Build Your Reputation
97% of people will look into a company's online presence before doing business with them. When you aren't actively engaged in digital marketing, you risk not being found online at all. Or even worse, you risk potential clients finding negative things about you online.
A solid digital marketing campaign, however, lets you dominate search engines and social media with the sort of content that you want your brand associated with. It helps you establish an online reputation that wins customers rather than scares them away.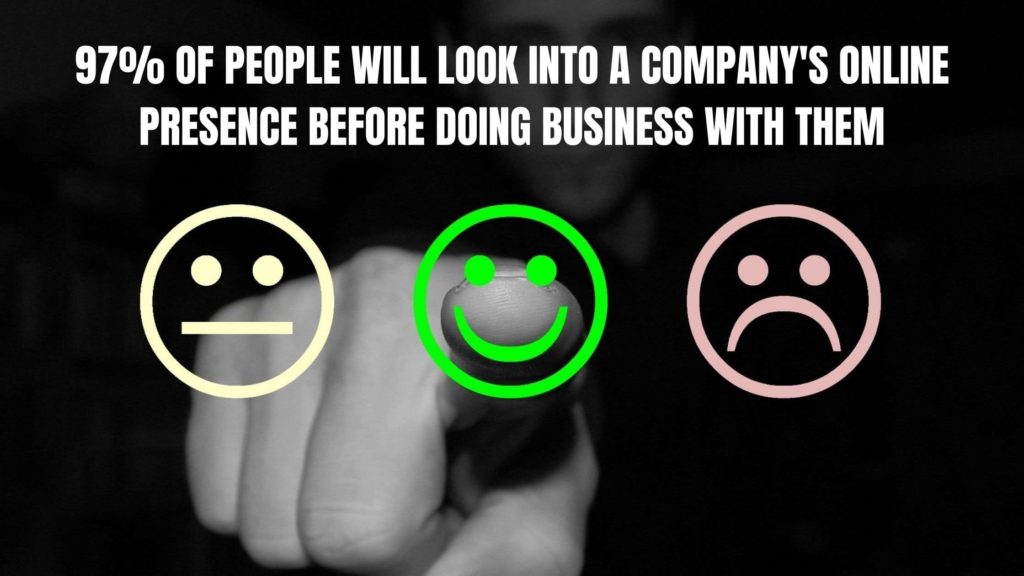 #5 Keep Up With The Competition
Finally, if it isn't already abundantly clear, your strongest competitors are the ones who have the best digital marketing campaigns. If the competition has a well-developed blog, a stunning website, an active Facebook page, and a helpful YouTube channel—why would potential clients pick you over them?
Certainly you will still get clients from word-of-mouth advertising and traditional channels, but if you really want to scale your business, you can't neglect your online presence. You've got to keep up with the competition.
And that's exactly what our complete guide to digital marketing for chiropractors is going to help you do.
Everything You Need To Do Launch a Successful Digital Marketing Campaign For Your Chiropractic Business
Before we jump into the step-by-step process for building a successful digital marketing campaign, let's get two important points out of the way.
This is a long term process. Some of these tactics will help grow your business overnight. Others could take months or even years to really pay off.
But they are all essential to digital marketing for chiropractors. So be patient and accept from the beginning that you are in this for the long haul.
You don't have to do this all yourself. You've got a business to run, after all. And most of your time should be spent providing the best possible chiropractor service you can.
So feel free to bootstrap the items on this list that you are comfortable with. But for anything that is too time consuming or too far outside of your wheelhouse, don't be shy about hiring a freelancer to do the work for you.
In fact, we've included links throughout this guide to a marketplace called Legiit where business owners like you connect with talented freelancers for all manner of digital marketing services.
So with those two points out of the way, let's dive into the guide.
Design a Website That Works
When you opened your office, you probably took a lot of time to make it feel inviting and comfortable for clients. You chose lighting, cleaned up the storefront, ordered furniture, and more.
Well, your website is like your online office. It's the first impression that most of your new clients will have of your business. If your website is slow, clunky, old-fashioned, disorganized, or unhelpful, it's going to turn away more customers than it will attract.
So the first step is to design a website that works for you rather than against you. Here are some of the most important things that a good website should do and some tips on how to do them right.
A good website should generate leads. First and foremost, if your website isn't causing people to call, email, or otherwise get in touch with you—it simply isn't doing its job.
Design your website so that it includes calls-to-action (or CTAs) in places where users are psychologically ready to get in touch. A CTA is simply anything that prompts visitors to take some sort of action. In this case, to contact you.
Simple tactics include placing your phone number or a contact form so that people see them as soon as the page loads. You can also include CTAs throughout your content, often in the middle and at the end of the page.
A good website should be designed to rank well in search engines. If your website isn't generating leads, it may have nothing to do with the placement of CTAs. It could just be that you aren't showing up in Google at all.
There are a lot of aspects that affect your chances to rank well in search engines (which we'll go into detail about later in the guide), but for now it's worth knowing that you'll be in a much better place if you implement certain steps during your web design:
Include a separate page for each service you offer.
Place the keyword that you want to rank for in the page title.
Include your keyword in the meta description for each page.
In general, try to structure your website similarly to the competitors who are already ranking high in Google.
A good website should solve user problems. People find your website because they are looking for a solution to a specific problem. Maybe it's a service that you offer, but often they are just looking for information.
So make sure that your website offers the sort of information that your ideal customer is looking for. Furthermore, ensure that users have an easy time navigating in order to find that information.
For example, make it very easy for users to find your office location and hours. Create a "Services" menu item with a drop-down that lists all the major services customers could be looking for. Add an "About" page where visitors can easily learn about your background, credentials, and anything else that might convince them to employ your services.
A good website should load quickly on any device. More than 50% of all web traffic comes from mobile devices, and that number is only likely to increase over the years. But a lot of chiropractor websites still look like they were designed in the 90s. They load slowly and are barely legible on a smartphone.
You can stand out from the competition by ensuring that your website is mobile-friendly and has quick load speeds. Two great tools to use are Google's Mobile Friendly Test and PageSpeed Insights. Just plug in your website address and the tool will provide a detailed list of the issues your site has with mobile-friendliness and load time.
A good website should collect meaningful data and analytics. Driving users to your website and providing them with a good experience is just the first step. If you use tools like Google Analytics and social media pixels, you can gather helpful data that will let you double down on your digital marketing efforts.
For example, with a social media pixel, you are able to display Facebook ads to people who have visited your site. Maybe they found you online, but were still shopping around. A few days later, your business pops up in their news feed when they are actually ready to spend money.
Google Analytics and Tag Manager are two other tools you can use to track how users are navigating your site. Once you have them set up, you'll be able to see which pages people are visiting, what links they are clicking on, how long they are staying on your website, and more.
This type of data helps you to optimize your content. For example, if you notice that people are only dwelling on a service page for a few seconds before leaving your site, it lets you know that the content isn't immediately providing users with what they are looking for.
As you can tell, proper web design is a big effort. But you don't have to spend thousands of dollars to get a great website. You can hire talented freelancers here for all these aspects we've discussed and more. One reason that chiropractors love to hire freelancers is because web design agencies charge so much more because of all the extra overhead they have to account for.
Invest in Quality Graphic Design
You might be surprised to learn how important graphic design is to growing your business, particularly when it comes to digital marketing.
It starts with all the basic stuff you need for your website: a logo, images, icons, etc. But as you get serious about content marketing and social media (more on those later), you are also likely to need services like infographic creation, ebook design, photo editing, and more.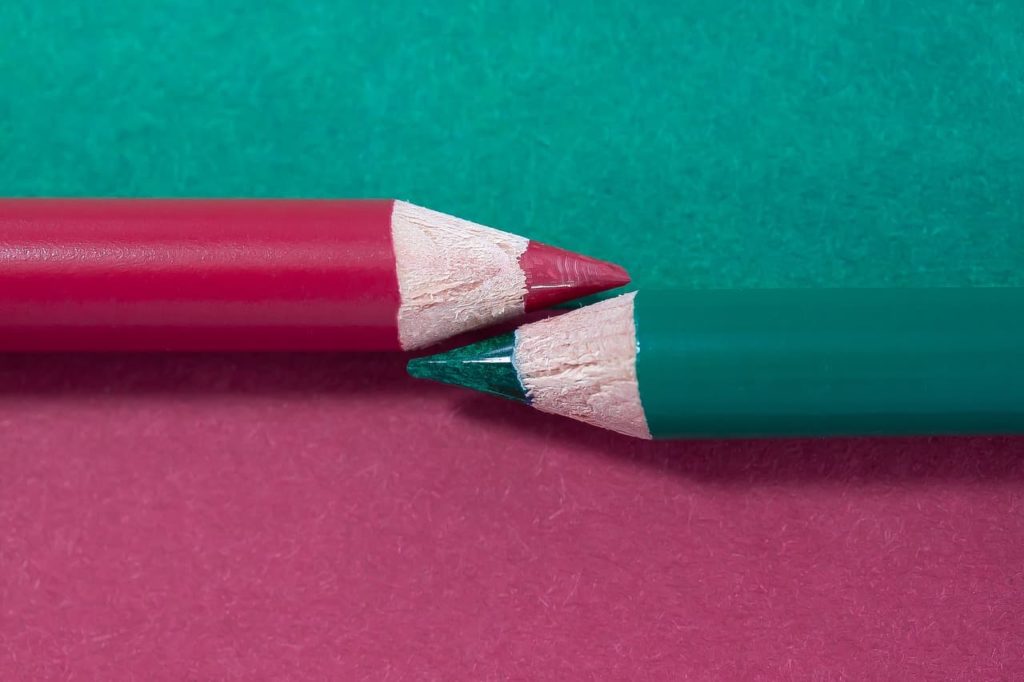 Unless you've got an artistic side, graphic design is probably something you'll be paying someone else for. The goal of design is to help tell a story and sell your brand using visual elements. And if you choose an amateur over a professional, you risk creating a user experience that turns your audience away.
Bad graphic design is sort of like poor furniture arrangement. It might not immediately stand out as disruptive. But once you're hosting people in your cramped living room, the inefficient use of space is going to make your guests feel uncomfortable and out of place.
So as you look to hire a graphic designer on Legiit or elsewhere, keep these things in mind:
Choose a freelancer who shows off a rock solid portfolio. When you first launch your digital marketing campaign, you'll need a web-friendly logo, as well as images for your website and social media profiles. So look for a graphic designer who can demonstrate that they know how to create this sort of work.
Some freelancers might just have samples that they created for their portfolio. The more experienced ones will be able to show you work they've done for other companies. Either way, make sure that their style meshes with your brand and that their work is of the highest quality.
Choose a freelancer who has worked in your industry. If you can find a graphic designer who has done work for other chiropractors, that is perfect. It doesn't always work out quite that easily though, so you can at least find someone who has experience in a similar field.
Choose a freelancer who communicates well. Be sure to reach out to the graphic designers who make your short list before you hire one. The pre-hire communication can go a long way towards helping you make the right choice. Things to look for include their speed of response, their passion about the project, and their ability to clearly articulate what you need and how they will provide it.
Write Sales Copy That Converts
Of course, designing your website and the graphical elements that go into it are just the skeleton. You've got to flesh it out with content. You know, actual written words. When you are just launching a website, your main focus is sales copy. This is the stuff that goes on your home page and service pages to convince visitors that you are the right person to solve the problem they've got.
Since you already know a lot about the chiropractor industry, this is actually one aspect of digital marketing that you can do yourself if you have the time to spare.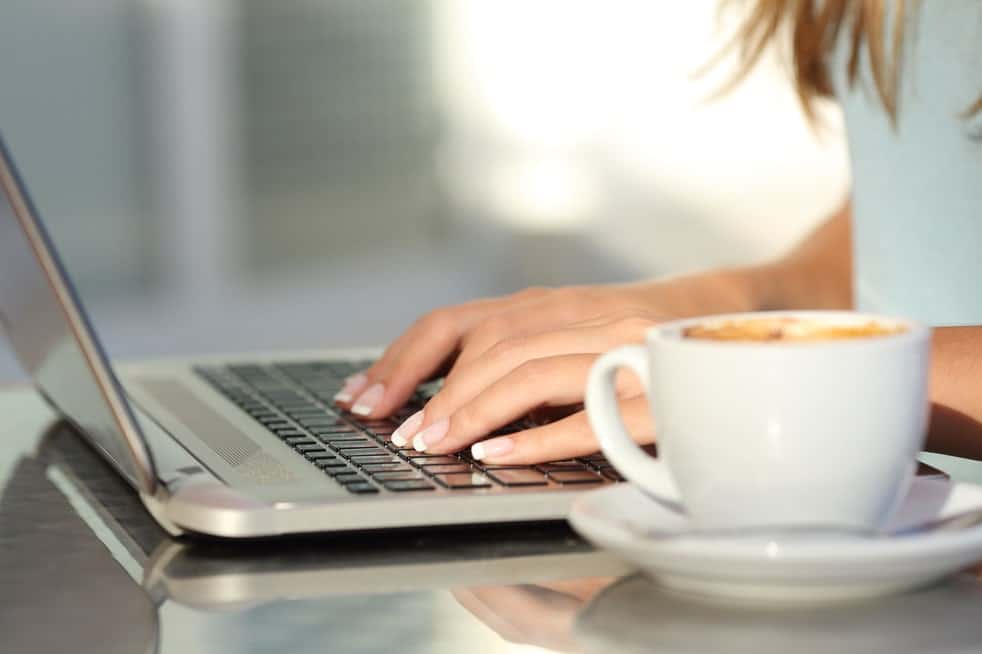 But keep in mind that sales copy isn't like writing an academic paper. You are trying to appeal to the audience's emotions and persuade them to take action. A relatively straightforward formula for creating quality sales copy is called Problem Agitate Solution (or PAS). You just have to communicate three simple messages in every sales page:
Highlight the PROBLEM. The first thing you do in every piece of sales copy is bring presence to the problem that the reader is having. They found your website looking to solve some very specific pain they are having. This is your chance to identify that problem, empathize with them, and make it clear that you know how real it is for them.
AGITATE the reader's pain points. Once the reader clearly understands that this page is devoted to the problem they are having, it's time for you to make them really feel the pain it is causing them. Metaphorically speaking, this stage is like pouring salt in the wound. You want to point out all of the ways that their problem is holding them back from living life the way they want to live it.
Offer a SOLUTION. Finally, the reader is ready for the actual sales pitch. You've brought the problem to the forefront of their mind, so now it's time to show them that you have the solution. At this stage, you need to win their trust and convince them that you really do have what it takes to relieve all of the pain points that you just stirred up.
The PAS method is a very standard formula for writing effective sales copy. If you do want to hire a writer to generate some or all of this for you, be sure to look for a freelancer who specializes in copywriting. This type of service is differentiated from blog content, which doesn't always have the same persuasive purpose behind it.
Deploy a Purpose-Driven Content Marketing Strategy
Once you have a well-designed website loaded with persuasive sales copy, it's time to start putting yourself out there so that people begin to find your business. One of the best ways to do this is through content marketing.
Content marketing is simply the process of providing useful information that your target audience needs or wants. This content can take the form of blog posts, videos, podcasts, infographics, and more. You don't have to engage in every form of content marketing at once.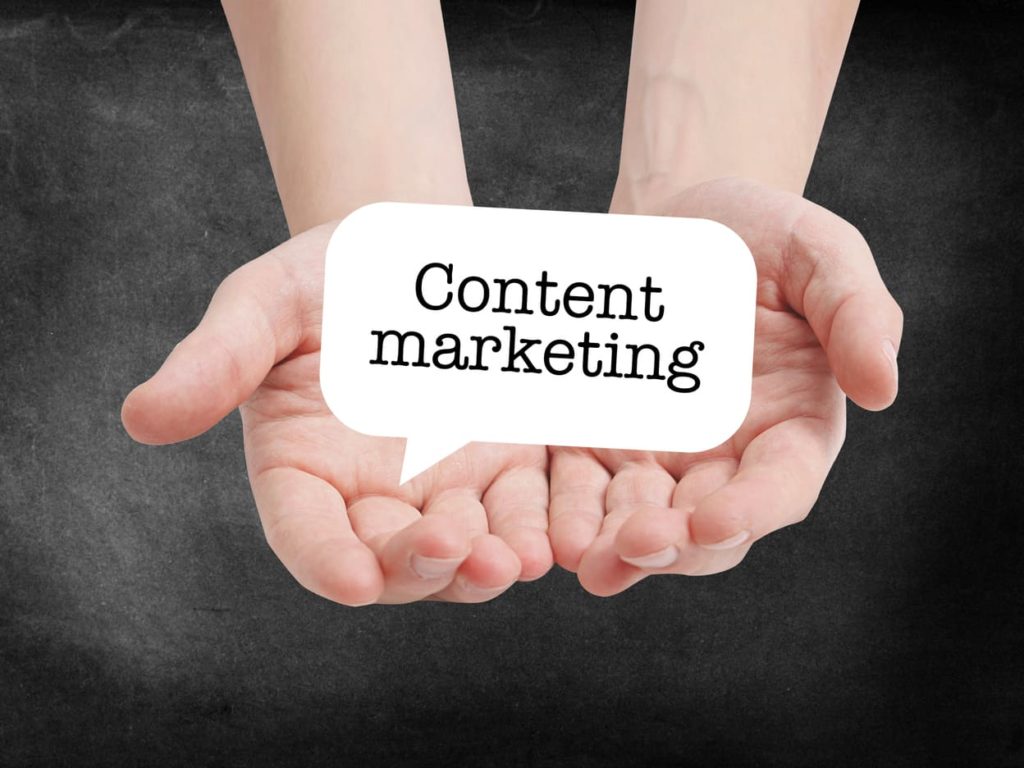 In fact, when you're just starting out, it's probably good to keep it simple. Most new sites do well by focusing just on developing a high quality blog before moving on to more complex forms of content marketing.
Developing a blog consists of 2 primary steps:
Step 1: Keyword Research.
Keyword research should be the first stage of your content marketing. This is the process of determining which search terms your target audience is typing into Google so that you know what type of content you need to produce to attract their attention.
If you are doing keyword research on your own, you can use a tool called Keywords Everywhere to make the job a lot more fruitful. Once you've got it installed, simply go to Google and enter a search term. Keywords Everywhere will show you how many times that term gets searched every month, and it will even show you data for similar terms.
To conduct your keyword research, enter searches that you think your ideal client is looking for. Focus on informational content like how-to articles. Do this over and over again, writing down any terms with search volumes in the 50 – 250 range. Once you've got about 20 good keywords, you are ready to actually start producing content.
One word of caution, though. Some keywords are more competitive than others. We could write an entire 5000 word guide just on keyword research. For now, though, you should only target keywords that other chiropractor websites are currently ranking on the first page for. This is a good indication that you could rank too.
If you aren't comfortable choosing keywords, there are plenty of freelance keyword research specialists who make an entire care out of this sort of work.
Step 2: Content Creation
Once you've got around 20 keywords chosen, it's time to start actually populating your blog with quality content.
There isn't really too much to say about how to do this. Most people are either comfortable with writing, or they aren't. But if you have never written a blog post before, here are a few quick pointers about publishing content on the internet:
Break your content up with headings. Generally, don't let a reader go more than 300 words without a new heading.
Keep paragraphs short. 1 – 3 sentences is a typical length. Very occasionally you might be able to get away with something a bit longer.
Focus on the user's search intent. If the keyword you are targeting is a "how to", for example, make sure that your post is actually showing them how to do something.
End with a call-to-action. Your blog is full of informational content that potential clients are researching. End each post by encouraging them to contact you for even more help.
Don't stress too much over your blog. It's not a research paper. What's most important is that you give readers what they are looking for, and that you publish content regularly. Every 2 weeks is a good minimum.
If you feel like you aren't going to have the spare time to write all of the content yourself, you can always hire a freelance blogger to do some of the posts for you. Just be sure to view samples of their work first. And for the first few posts, make sure that you read them over yourself before publishing so that your website has the best content possible.
Engage Your Audience on Social Media
90% of millennials, 77% of Gen Xers, and even 48% of baby boomers are active social media users.
In other words, if you aren't active on social media, there is a good portion of your target audience that you aren't reaching. But social media management doesn't have to be impossible.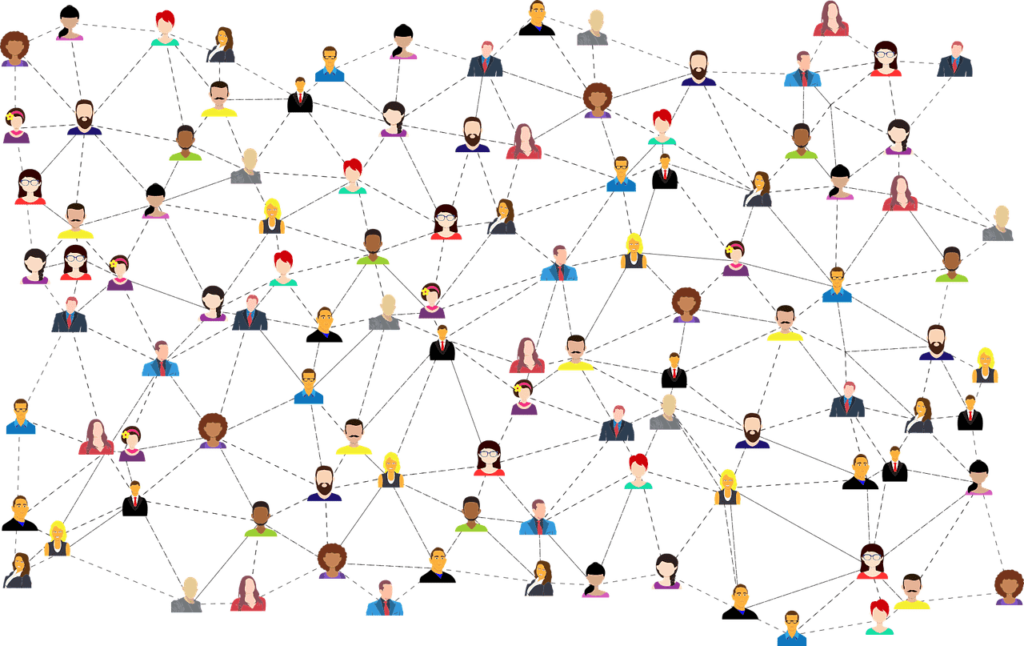 It can be pretty overwhelming if you try to dive into everything at once. So here is a straightforward action plan to help you ease into engaging your audience on social media.
Start with just one platform. Choose one social media profile. Facebook is still the most popular, so unless you have data that makes you think your audience is elsewhere, it's a good choice when you are getting started. Fill out as much information as you can on your profile, and make sure you use properly-sized, high quality images.
Post twice a week for starters. To get started, devote two days a week to posting on your social media channel. Add it to your schedule. It shouldn't take you more than a few minutes to post.
Every week, add one more post to your schedule. Gradually work more and more social media content into your schedule. By doing it slowly, it will seem like less of a time suck and help you grow into your role as social media manager.
Every month, add a new platform. If you start with Facebook, you can begin adding new channels like Instagram, Pinterest, Snapchat, and YouTube to your schedule. Don't feel the need to be active everywhere, though. Few businesses really are.
So what type of content goes on your channels? Here are several ideas:
Helpful tips that chiropractor clients would find valuable.
Links to your blog content.
Updates on how your business is growing or changing.
Behind the scenes at the office.
Customer testimonials.
Interesting or funny finds from around the web (that are relevant to your business).
If you are struggling with content ideas, setting up profiles, or even sizing images correctly, these are all tasks that business owners tend to outsource to freelancers on Legiit.
Use Paid Ads To Gain Traction Quickly
Social media can take some time to really pay off. It's not until you've got a strong following that you really begin to see traction. This is because the more followers you have, the more likely your content is to get shared. Shared content in turn gets in front of new eyes who are then more likely to follow you and share your content even further.
Paid ads, on the other hand, can get in front of very large audiences overnight. And, depending on the platform, you can easily target these ads only to people in your service area and who are likely to be interested in what you are offering.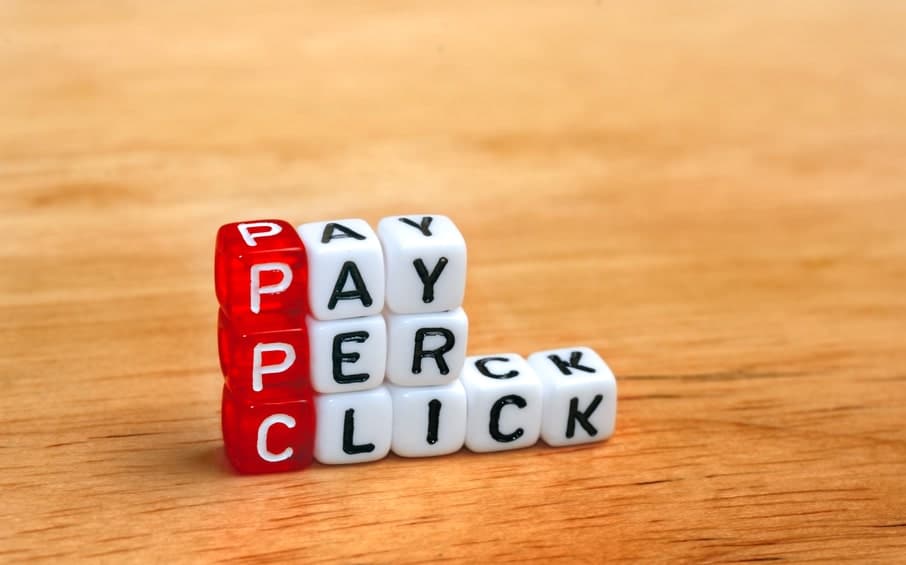 Paid ads for chiropractors usually come down to two forms:
Search engine ads target users looking for specific terms on websites like Google and Bing. These are very popular for two reasons. (1) You can serve your ads specifically to people searching for terms like "chiropractor in [city]". (2) You only have to pay for the ad when someone actually clicks on it.
Social media ads target users on platforms like Facebook and Instagram. This is known as interrupt advertising because users didn't come to the social channel to search for your services. They are just browsing their feed when your ad comes on to "interrupt" them. For this reason, social media advertisement often requires a little more finesse in order to pay off.
Here are a few tips to help ensure successful paid advertising campaigns on both search engines and social media:
Start off with low daily budgets. You don't want to accidentally blow an entire month's advertising budget in a few days, especially if the ad isn't performing well.
Split test your ad copy and targeting options. You can guess what will work best, but if you don't actually experiment, you can never really know. Advertisers who test multiple variations of every campaign are the ones who end up with the best return on their investment.
Save money by retargeting social media ads to people who have already visited your website. This way, you know that they have some interest in your services and have already heard of you. This is much more effective than blindly targeting people on social media.
Employ Email Marketing To Build a Solid Customer Base
One of the problems with paid advertisement is that as soon as you stop paying, you lose that connection to customers.
Email marketing is a way to maintain a relationship with people even after you stop targeting them with ads. The gist of it goes like this:
Visitors land on your website.
You invite them to join your email list.
You send helpful emails to provide value to your list and occasionally market your services.
You get more business!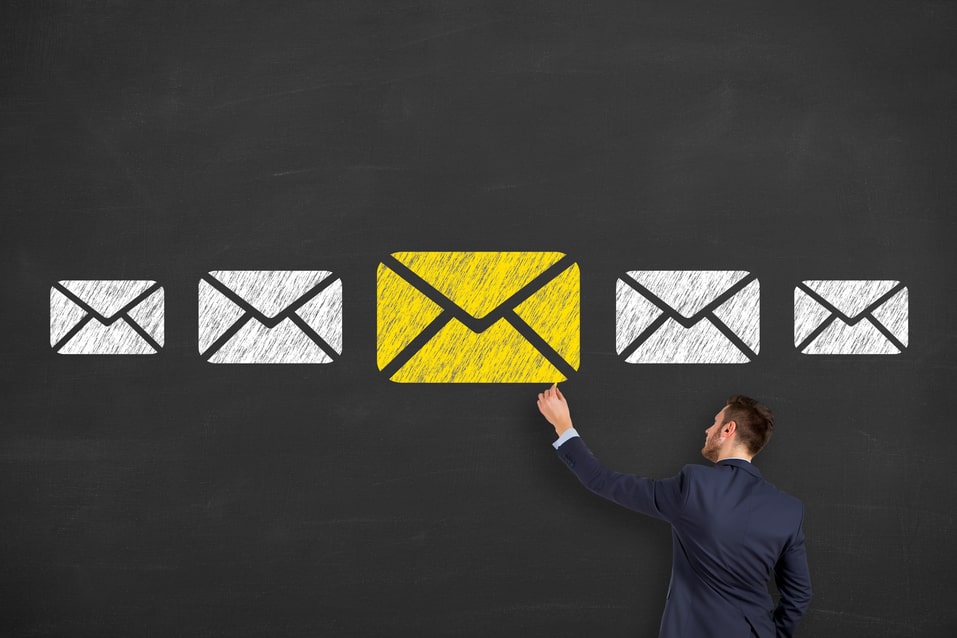 How do you convince people to join your email list? The last thing most people want is more junk cluttering up their inbox. That's why you get your foot in the door by providing something valuable to them in exchange: "Enter your email address and we'll send you our e-book on 10 Ways to Solve Your [insert biggest customer pain point here]!"
You've probably joined plenty of email lists this way in the past. And as long as you are providing actual value to your customers, there is absolutely nothing wrong with this.
What sort of emails do I send my list? For starters, don't send them 10 sales letters a day! Instead, treat it similarly to your blog and your social media channels. Offer your readers professional advice, wisdom that you don't share anywhere else, and industry tips that they probably don't have access to in their normal circles.
And occasionally, feel free to pitch your services too. But never overdo it. Your email list is about staying in the forefront of your audience's mind so that when they finally do need the services you provide, they'll turn to you first.
How do I get started with email marketing? Email marketing requires two basic skills. First, you've got to set up things from the technological standpoint. You can use a tool like Mailchimp for that. It makes it easy to collect email addresses from your website and send emails to your list.
Next, you've got to actually write the emails. A lot of businesses will create a series of emails that automatically gets sent out to new subscribers, and then also write some manually every week or so.
These are both doable yourself if you put in a little bit of effort. Or, just like any aspect of digital marketing, you can hire a freelancer who already has plenty of experience in email marketing to take some of the load off of you.
Invest in SEO For Long Term Growth
In addition to email marketing, probably the best way to ensure long term growth of your website traffic is search engine optimization (or SEO). This is simply the process of getting your website to rank high in search engines.
So, for example, when someone goes to Google and searches for "chiropractors near me", your SEO determines whether or not you show up in the first page of results. (Hint: less than 5% of people ever even check the second page).
A word of caution: SEO is a long term project. You don't get to the top position overnight. It could take months, or longer, depending on the competitiveness of your industry.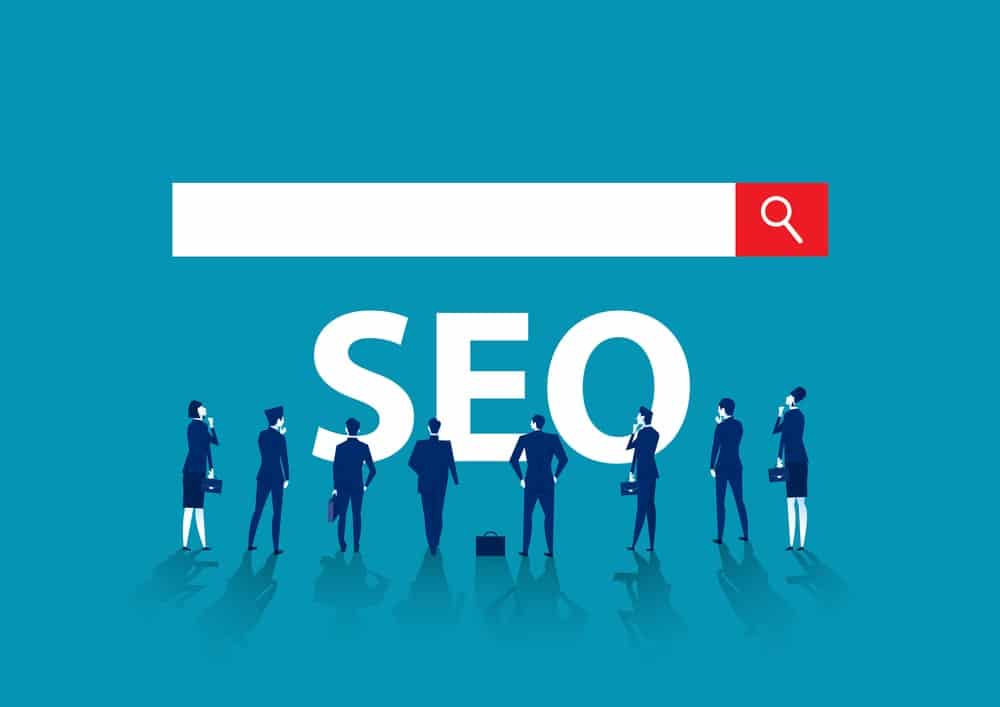 There's a reason that the majority of business owners choose to outsource their SEO to professionals. It really can be a full-time job. But if you are looking to bootstrap some or all of your SEO campaign, the process can be divided into two basic stages: on-page and off-page SEO.
On-page SEO is everything that you do on your own website in order to help search engines recognize you as authoritative and relevant. Here is a checklist of on-page elements to keep in mind for every landing page and blog post on your site:
Don't target the same keyword on more than one page.
Put your target keyword in the page title and meta description.
Use a single H1 heading per page and include your keyword in it.
Use variations of your keyword in your other headings when it makes sense.
Include your keyword and variations of it as the alt text for any images.
Write naturally. Don't try to stuff keywords in excessively or use them in non-grammatical ways.
Use internal links to connect pages on your website that are relevant to each other.
Ensure that your page is mobile-friendly and loads quickly.
If you are interested in hiring on-page SEO freelancers, there is a wide range of talent out there. Some people specialize in page speed optimization. Others can help edit or write your content so that it uses keywords in the best possible way. Still others wear multiple hats and are skilled at pretty much every aspect of on-page SEO.
Off-page SEO is the stuff that happens outside of your website that makes Google trust you more. Primarily, this is about your backlinks. The more trustworthy sites that link to your page, the more Google will trust you. And the more they trust you, the higher they will rank you.
Business Citations
The first aspect of off-page SEO you'll want to take care of are your business citations. These are your listings on sites like Yelp, Google My Business, and Foursquare. Here is a pretty comprehensive list of citations that you should try to get.
Acquiring these can be tedious, but it's just a matter of plugging away at a few of them every day. If you are looking to outsource this task, here are some talented freelancers who specialize in business citations.
The most important thing to keep in mind is that you must keep your business name, address, and phone number consistent across all your citations. This is how search engines recognize your brand, and inconsistencies could have a major impact on your rankings.
Link Building
After you have acquired as many citations as are available and relevant to you, the next step is building high quality backlinks. Typically, these are links that are placed within blog posts on other websites to lead back to yours.
When search engines see a lot of high quality sites linking to yours, this is a signal that you are an authority on the subject. Primarily, you have two options for acquiring backlinks: PBNs and guest posts.
PBNs (or private blog networks) are blogs that are built strictly for the sake of providing backlinks. They can be a safe way to power up your site, but when a PBN isn't built properly, Google can discover it and penalize the sites that are benefiting from its links.
PBNs are valuable, though, because they give you complete control over your backlink profile. If you are going to purchase PBN links, just be sure you are getting them from someone who knows what they are doing.
Guest posts are a much safer link building strategy, and one that is often preferred by business owners looking to protect their brand and their website. Basically, these involve you getting a post published on a real website which will include a link back to your site. It's a win-win situation. They get more content for their blog, and you get a good, safe link.
You can earn guest posts simply by reaching out to blogs in your industry. Try to send a few emails every day. Introduce yourself, tell them some of the ideas you have for content, and ask if they'd be willing to publish a guest post.
There are also a lot of SEO professionals who have already built relationships with hundreds of bloggers who offer guest posts. You can save a lot of time and email by purchasing a guest post link from someone who has already done all the hard work for you.
Now It's Your Turn
This guide has covered the most important steps that any chiropractor needs to take in order to launch and maintain a successful digital marketing campaign.
You've got the blueprint. The only thing left to do is take action.
Now it's your turn to take the first steps towards building a lasting source of new clients for your business.