SEO For Business Owners [The Complete Guide]
If you own your own small local business, you have probably been inundated with emails and calls offering SEO services. You've unsubscribed and added yourself to do not call lists dozens of times, but they still keep coming in.
You are interested in SEO for your business, but you don't want to trust your website to the agencies that are spamming your phone and inbox.
You don't want to sign a long term retainer.
Maybe you've even paid for SEO before and never saw a dime of return on your investment.
Like most business owners, you're probably pretty used to bootstrapping. So maybe you're wondering if you could just do SEO yourself. Well, a lot of people out there are going to tell you "no". Probably because they want to sell you their own services.
"You wouldn't do the electric work on your own house," they'll say, "so why would you trust your internet marketing to anyone but a professional?"
The fallacy of that way of thinking, of course, is that maybe you would do your own electric work if you had the time and motivation to learn how to do it safely and correctly.
The same goes for SEO.
Yes, it is a complicated industry. Yes, there are right ways and wrong ways to do it. But, like any skill, it can be learned by anyone with the patience and time to invest in it. So, if you are looking to save money by doing your search engine optimization yourself, this guide to SEO for business owners is the perfect place to start. We'll cover most of the basics and dive a little bit into some of the more advanced areas.
Best of all, once you understand SEO for local businesses, you'll be better equipped to know what tasks are worth doing and which ones you may want to outsource to someone else.
SEO 101: Understanding The Basics
Our guide to SEO for business owners is going to assume that you know very little (perhaps nothing) about search engine optimization. So, to get started, this section will offer a really basic overview of what it is and why it matters.
SEO as a Competition
Search engine optimization is best thought of as a competition with other businesses that target the same customer pool as you. The object of your competition is rankings in the major search engines, like Google and Bing.
The higher you rank, the more potential customers find your website. And the more traffic your website gets, the more leads you acquire.
The bigger the audience, the higher the competition. An e-commeerce wbsite that sells outdoor survival gear globally is going to have a much harder time dominating the search engines than a local plumber who services a small tri-county area, for example.
This is one reason that SEO for business owners is actually quite reasonable as a do-it-yourself task. The competition for local search rankings is relatively low, so odds are you can make really good headway on your own as long as you have a solid system to follow (i.e., this guide).
The SEO competition revolves around two major ranking factors: on-page SEO and off-page SEO. Both are equally important.
On-Page SEO
On-page SEO is basically everything that you have complete control over on your own website to let Google know what you want to rank for. When a photographer in New York City publishes a new service page about their Wedding Photography Packages, for example, they may make a number of decisions about the content of the page that help it rank better.
We'll go into a lot of detail on this later. For now, it may help to understand the concept of off-page SEO by taking note of these best practices that our photographer might employ:
Title the page Wedding Photography New York City

Include phrases like this within the content: "NYC wedding photographer", "wedding photography New York", and "New York wedding photo sessions"

Add images to showcase wedding photo portfolio

Build a contact form and easily noticeable phone number
These are all changes that are implemented on the page, hence they are on-page SEO factors. Each on-page SEO factor helps give search engines a better idea of exactly what your page should rank for or why they should rank it over other pages.
Off-Page SEO
If you haven't figured it out already, off-page SEO is the stuff that occurs outside of your website. Mainly, this refers to other sites linking to yours (we call these backlinks).
For example, if our photographer publishes a blog post on "10 Ways to Take Better iPhone Photos", and it gets shared by 300 people on Facebook, the search engines will see that as a signal that the post is popular.
Off-page SEO is Google's primary way of determining how authoritative and trustworthy your website is. Generally speaking, the more difficult the backlinks are to acquire, the more powerful they will be at boosting your rankings.
For example, if a local news website picks up the photographer's post and decides to link to it in an article they publish online, that is a more powerful link than a simple Facebook share.
Just as a backlink can be powerful, there are also dangerous backlinks (often referred to as toxic). If your website is getting a lot of links from spammy websites with low quality content, your own rankings could suffer.
For this reason, a big part of effective off-page SEO is taking efforts to acquire the right kind of backlinks and avoid the wrong kind.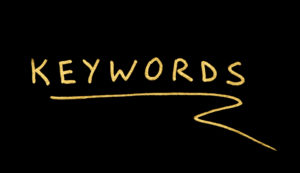 Keyword Research for Small Businesses
So, we mentioned that SEO is competition.
In a way, it's like running in dozens (or hundreds!) of different races at the same time. Each race targets a separate keyword, a search term that users enter into the search engine. For example, a general contractor serving the Sacramento area might be running a separate race to page 1 for each of these keywords:
home renovation Sacramento

basement finishing Sacramento

kitchen remodeling Sacramento

And so on…
Each race is going to be separate. You could rank in the number 2 spot for kitchen remodels but be stuck on page 10 for basement finishing, for example.
The first step of SEO for business owners, then, is to determine what keywords you want to target. We call this process keyword research.
We've written several in-depth keyword research guides previously, so be sure to check those out for complete details. But we'll provide a quick look at an easy way to do keyword research for local businesses here.
Step 1: Install Keywords Everywhere
The first step is to get your hands on a super simple (and FREE) keyword research tool called Keywords Everywhere. This plugin for Chrome or Firefox provides you with the most important keyword metric you'll need to know at this point: search volume.
Just activate the plugin, do a search on Google, and you'll instantly be provided information about how many times that keyword gets searched every month.

Step 2: Find Your Service Keywords
The next step is to start chugging away on Google searches with keyword variations involving your services, industry, and location. Keywords Everywhere will help you determine, for example, if more people are searching for "plumber in Chicago" or "Chicago plumber".
As you do more searches, compile a spreadsheet of each keyword and their monthly search volume. Widdle your list down by keeping only the keyword for each service with the highest volume.
Step 3: Find Your Long Tail Keywords
This may be considered an optional step at this point, but eventually you'll want to consider targeting long tail keywords. These are keywords that are generally longer in nature and directed toward informational content, rather than services.
Long tail keywords are usually the subject of blog posts that will help boost your overall relevance in the industry, and attract potential customers who are looking for information rather than services. They are part of a larger content marketing strategy that will help you build your brand as an authority in your niche.
Finding long tail keywords is similar to the previous step. In this case, you can just begin searching for terms that are at least 4 words long and relate to informational queries related to the services you offer. A roofer, for example, might target long tails like these:
How long should a roof last?

Is it safe to repair my own shingles?

Can I get a roof restoration if I have solar panels?
On-Page SEO for Business Owners
Once you've got a good list of keywords to target, it's time to start building out your website (or modifying existing content) to better account for on-page SEO.
As we mentioned before, optimizing on-page SEO for business owners involves making changes to the structure and content of your posts and pages. These changes are aimed at improving the user experience for visitors and giving the search engines a better idea of what your content is all about.
Site and Content Structure
Here are the basic steps to take in order to ensure that your site, and the individual pages, are best optimized for your target keywords.
Build one page per keyword.
For starters, every keyword that you are targeting should have its own page or post. In general, use pages for your service or product oriented keywords (like Emergency Plumbing), and use posts for your long tail keywords (How to Unclog Your Own Toilet).
Don't target the same keyword on multiple pages. This leads to something known as keyword cannibalization, in which your own pages are competing with each other for rankings. Along the same lines, don't create separate pages for very similar keywords. "Chicago drain cleaning" and "drain cleaning in Chicago", for example, don't need their own separate pages.
Optimize each page for your keyword.
There are certain best practices that just help the search engine know that your page is targeting a specific keyword. For every page, do the following:
Put the keyword in the url (use a hyphen to separate words).

Include the keyword in the page title and heading 1 tag.

Include the keyword in the meta description.

Aim for a keyword density of approximately 0.5%. This means that for every 1000 words of content, you use the keyword about 5 times.
Structure your service area pages.
One trick to help you dominate the search engine results for your location is to develop a separate page for each of the major service areas that you do business in.
For example, if you are a plumber serving Chicago, your home page is going to target "Chicago plumber" as the main keyword. However, you can also expand your geo-relevancy by creating a sub-page for individual neighborhoods like "Irving Park plumber", "West Town plumber", and so on.
Ideally, each page should have geo-specific content on it. You can mention local landmarks or major business entities that are present in the area. Though it might seem like a lot of work, these pages will show Google that your website is a hub of relevancy for your area and industry.
Create meaningful internal links.
Internal linking is one part of on-page SEO for business owners that often gets overlooked. All it means is linking from one of your pages to another.
While it's a relatively simple process, it can have a big impact on your rankings. Every link that you build helps the search engines better understand how your pages relate to one another and what every page is about.
While we cover some very detailed internal link processes in the Superstar SEO Academy that can provide a major ranking boost, here is a pretty simple process to get you started:
For every page, link to at least four of your other pages.

Place links naturally in ways that help users navigate your site.

For your anchor text, use variations of the keyword that you want the target page to rank for (anchor text is the visible text portion of a link).
If you are looking to level up your internal linking game, check out Superstar SEO Academy. We cover four different internal link silo structures for four of the most common types of website layouts.

Landing Page Best Practices
On-page SEO is just as much about creating a website that search engines like as it is about creating one that your users will like. This is because a big part of Google's ranking algorithm involves how users react to your website.
The search engines want to serve up the best results to users. So, if Google notices that users are only spending a few seconds on your website before they bounce back to the search results—your rankings will suffer.
Additionally, proper landing page design will help improve your conversions. A ton of traffic is worthless if the visitors don't turn into customers.
Here are a few key things to focus on when it comes to designing landing pages for SEO and conversions:
Include a call-to-action above the fold.
The primary goal of your landing pages is to convince the customers to contact you, right? So ideally you should give them an opportunity as soon as possible.
You do this with a call-to-action (or CTA). Your CTA is typically a phone number or a contact form (or both!). It should be placed above the fold, which means that users should see it before they scroll down at all.
Someone searches for "bathroom designer Boise", they find your site, and are immediately prompted to reach out and contact you. This is the ideal situation, and this is why we place our CTAs early.
You can also add CTAs throughout the page, but you definitely want one to be the first thing users see when they land on your site.
Chunk your content.
If visitors don't immediately respond to your call-to-action, you need to make their exploration of your page as smooth as possible. If you just present them with a big blob of text that's difficult to decipher, odds are they will bounce back to the search results to find someone else.
Instead, you want to chunk your content into easily digestible pieces. Here are some easy ways to do this:
Use big bold headings to divide your content sections.

Write content in short paragraphs, usually 1 – 3 sentences max.

Use images to break up sections of text.
Add social proof.
One way to keep users on your page is to give them a reason to trust you. If they trust you, they'll be less likely to go looking elsewhere for services.
Social proof is a marketing strategy in which you convince potential customers to trust in your brand because others do too. It's the bandwagon effect applied to marketing. Here are simple ways to add social proof to your landing pages and increase user engagement:
Add customer testimonials or reviews.

Integrate any local press or publicity your company has received.

Share numbers about your customer base ("2,500+ happy customers in Chicago")
Optimizing Page Speed
Page speed optimization is a pretty big undertaking. (So big, in fact, that we've got a full 9 part video series on it in our Superstar SEO Academy).
If your site loads slowly, then people aren't going to want to stick around. This is the age in which people are streaming video on their TV while they browse Facebook on their phone and type a report on their laptop.
Users expect fast websites.
So much so that every 1 second in added page load time decreases conversions by 7% on average. As you are getting started with SEO for your business, here are some of the most important steps to take to optimize your page speed:
Assess your current page load speed.
To start, head on over to GTmetrix, plug in your domain, and see where your page speed stands currently. GTmetrix also provides you with a series of recommendations about what you can specifically do to increase your site's performance.
The cool thing about GTmetrix is that it offers you an overall pagespeed score. In the Superstar SEO Academy, you can see a case study in which we apply steps to take a website from a very poor rating of E (57%) to B (89%), decreasing the load time by two full seconds.

Install a caching plugin.
We'll avoid the technical lecture and just say this: caching is a method of storing data on your website so that it will load faster for users who have visited before.
If your site is built on WordPress, we recommend installing the WP Rocket plugin. Once installed, setting it up is incredibly straightforward even for the least technically inclined business owner.
Optimize images.
Large image files can be a major cause of website bloat. You might be saving images at sizes 10 times larger than what you actually need. Do that a few dozen times throughout the domain, and all of a sudden you have a monster of a load time.
You could do this manually by going to every image in your website, compressing it yourself, and reuploading the new file. But, you can do it all a lot faster with another plugin called Imagify.
Imagify lets you compress all of your images on your entire website from one simple dashboard. It even allows you to see a comparison of the images before you do the compressing so that you can make sure you aren't losing any quality.
There Is No On-Page SEO Silver Bullet
So far, we've covered the most important elements of on-page SEO. However, it's important to realize that there is no one-size-fits-all solution.
Google's algorithm has gotten smart enough to basically generate a separate set of ranking factors for any given search term.
Things like page speed will always be important. But some factors, such as keyword density, may vary greatly from one niche to the next. The best possible solution for any given page is to look at what your top ranking competitors are doing, and imitate that.
For example, although we gave the general guideline of writing to a keyword density of 0.5%, you may find that everyone ranking in the top 3 for your given keyword is closer to 1.5%. In this case, you probably want to increase your density to better reflect what Google prefers for this search term.
One tool that will help you quickly assess the on-page ranking factors for any given search term is Audiit. All you do is enter your website and the target keyword, and Audiit will provide you a report that measures your site against the top ranking competitors. It even generates a list of recommendations that you can implement in order to better meet these factors.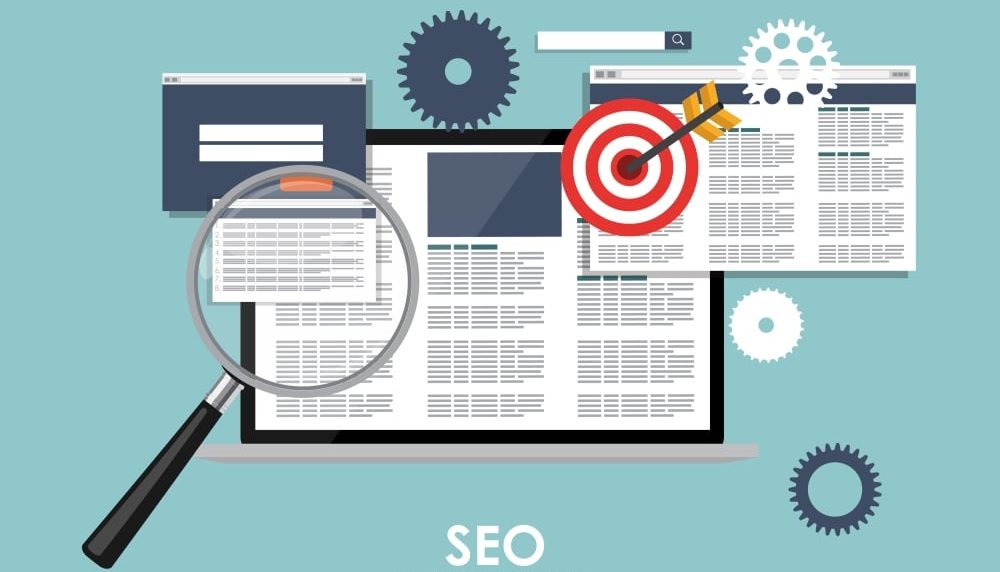 Off-Page SEO for Business Owners
Once you've got your on-page SEO squared away, it's time to start working on your off-page SEO. To remind you again, off-page ranking factors are the signals that Google is picking up outside of your website that help establish your relevancy and authority.
Whenever another website includes a link back to yours, or someone shares your content on social media—that's off-page SEO. In this section, we'll offer a step-by-step guide to developing off-page SEO for business owners.
But First… A Word on Anchor Text
Before we get into building your backlinks, let's talk about something called anchor text. Anchor text is the text that is presented to users for a link.
For example, the following link uses the anchor text "SEO Courses" to point to the url https://www.superstarseoacademy.com/:
Now, anchor text is incredibly important when it comes to building your backlinks. There are several different types of anchor text to keep in mind. To illustrate this, let's imagine we have a business called Joe's Dishwasher Services with a website at http://www.joedishwasher.com. In this example, Joe is trying to rank for the keyword "Atlanta dishwasher repair".
Here are the different types of anchor texts he could use:
Exact match anchor text uses the word for word keyword that the target page is trying to rank for. So, in this case, Joe would use the anchor text "Atlanta dishwasher repair".
Partial match anchors use a variation of the keyword. For example "dishwasher repair in Atlanta, Georgia".
Branded anchors use the business or brand name. In this case, "Joe's Dishwasher Services".
Generic anchors use unrelated text, such as "click here", "view website", or "learn more".
Naked anchor text just uses the url: "http://www.joedishwasher.com" or "joedishwasher.com", for example.
You need to know this because as you build links, you want to keep a natural ratio of different types of anchor texts. Specifically, you want to keep your exact match and partial match anchors very low compared to the other three types. If all of your links are stuffed with your keywords, Google will see this as an unnatural link building strategy and likely penalize your ranking.
With that underway, let's take a look at the steps of off-page SEO for local businesses…
Step 1: Build Your Google My Business Page
As a local business owner, one of your goals is to rank in the Google Map Pack. That's the list of local businesses that appear at the top of the search results page when people search for local services. It looks something like this…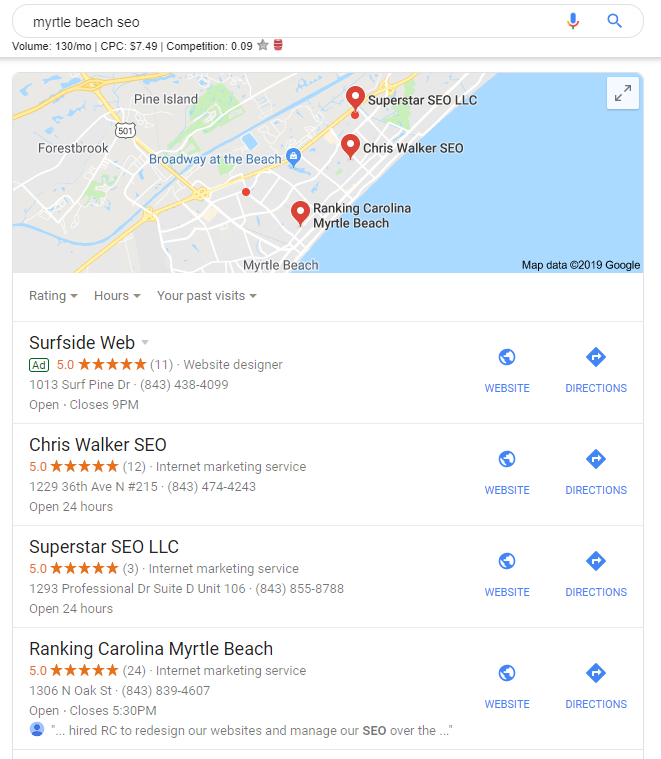 Ranking here is a major source of leads, so the first step of your off-page SEO is to create a Google My Business (GMB) page that can rank in the maps.
The process is pretty simple. Just head over to https://www.google.com/business/ and create a new profile. Fill in as much information about your business as possible, and make sure that your business name, address, and phone number are correct.
Google will require you to verify your address. Typically, they do this by sending you a physical postcard with a code on it that you'll have to enter on your GMB profile. This is an absolutely necessary step, so if for any reason you don't get a postcard, make sure to follow up with Google.
Step 2: Acquire Business Citations
Business citations are probably the single most important factor for ranking your website locally in the Google Map Pack.
If you've been in business for a while, odds are that you've already built some of these, even if you didn't realize that it was good for SEO. If your business has a listing on Yelp, HomeAdvisor, or the Better Business Bureau—then you've got business citations.
But there hundreds of other citations that you can acquire. Each one is a tiny little presence of your business on the web that signals to Google that you are a legitimate company that should be ranked.
Here is a small list to get you started. If you're an Academy member, be sure to check the members area for a list of about 200 different citations you can acquire:
Facebook

Yahoo Local

Hot Frog

Bing Places

BizJournals

Better Business Bureau

Yelp

Foursquare

Angieslist

Manta

HomeAdvisor

Thumb Tack
One thing to stress is the importance of filling out as much information on these citations as you can. Add your logo, upload images, and write a business description if available.
The most important thing is to keep consistent name, address, and phone number (often referred to as NAP). Everywhere that your business has a presence online should use the same business name, same address, and same phone number. If there are discrepancies from one source to another, you're rankings will suffer.
Step 3: Build Foundation Links
Foundation links are relatively low power links that are used to establish the presence of your brand online. Although they might not be particularly authoritative, these links are nonetheless important.
They add legitimacy to other links that you'll acquire down the road and help Google see you as an active player in your niche.
Additionally, foundation links are perfect for diversifying your anchor text ratio. For these links you want to use branded, generic, and naked anchors. You'll be building hundreds of foundational links, so they'll give you plenty of room for using exact and partial match anchor texts down the road on your more powerful links.
There are a few different types foundation links worth acquiring:
Social Accounts
Any legitimate business is going to have a presence on social media. So building these accounts is necessary. It's best if you also keep them updated with content, but that's not an absolute necessity. Here are some of the basics that most businesses should acquire:
Facebook Page

Facebook Group

Twitter

Pinterest

YouTube

Instagram

Linkedin
Whenever possible, create these accounts with your brand name in the url. Joe Dishwasher, for example, would aim to acquire https://www.facebook.com/JoesDiswasherServices. This helps build keyword relevance for your brand name.
Profile Links
Profile links basically involve creating a presence for your business on community websites like goodreads. These accounts allow you to build out a profile that includes a backlink to your website.
Here are a few places to start acquiring profile links from. A little bit of research should help you find some that are specific to your industry as well:
zotero.org

stationfm.ning.com

smashwords.com

shapeways.com

mobypicture.com

kickstarter.com

issuu.com

intensedebate.com

ifixit.com

goodreads.com
Web 2.0s
Web 2.0s are typically blogs or microblogs where users generate content about a specific niche or topic. By building links from web 2.0s, you begin to establish your company's relevance in your industry.
The simplest way to do this is to create a new account on various web 2.0s, write niche relevant content, and include a link back to your business site. Here is a brief list of websites that you can do this on:
wordpress.com

tumblr.com

disqus.com

goodreads.com

bravenet.com

livejournal.com

evernote.com

liveinternet.ru

webs.com

over-blog.com
Step 4: Wait
Once you've built all the citations and foundation links, it's time to let them sink in. SEO doesn't happen overnight, so give it a few weeks before you move on to the next step.
See how your rankings adjust, and determine which pages you need to start sending more powerful backlinks to.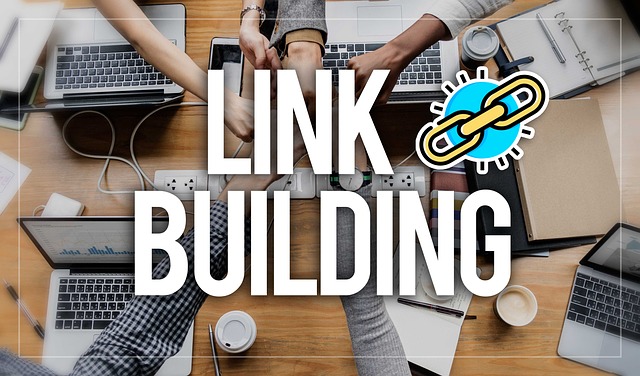 Step 5: Acquire Authority Links
Once you've got a solid foundation built, and you've let the dust settle a bit, it's time to start building more powerful links. These come from highly relevant, very trusted websites and typically use your exact or partial match anchor text.
These are the links that are more difficult to acquire, and thus more valued by Google as a ranking factor. There are two major sources of authority links: guest posts and PBNs.
Guest Posts
A guest post is basically an article published on an existing blog with real traffic that includes a link back to your website. You can acquire these by emailing blog authors in your industry and requesting a guest post.
Alternatively, there are numerous marketers out there who have already established long term relationships with dozens or hundreds of bloggers, so you don't have to do the hard work.
PBNs
PBNs, or private blog networks, are similar to guest posts. The difference is that these websites are created specifically for the purpose of building backlinks. Effectively, PBNs function the same way as guest posts, as long as they are developed correctly. A website is a website, after all.
You can purchase posts on other people's PBNs, or you can build out your own. Building them is a pretty big undertaking, and beyond the scope of this post. In the Superstar SEO Academy, we have a 9 part video series that demonstrates everything you need to know about building PBNs the right way.
Link Building Best Practices
We'll end our off-page SEO section with a few important points about link building that you need to keep in mind.
Send links to different pages.
You might be wondering where the links from guest posts and PBNs should point to. While you may be tempted to throw them all at your home page, this will look really unnatural.
Mix up links to your home page, service pages, and blog posts. A good ratio is one link to an inner page or post for every 2 links to your home page.
Diversify your anchor text.
Avoid stuffing authority backlinks with the same exact match keyword. Instead, use close variations for each link. If you want to be really safe, never repeat the same keyword-based anchor text.
Wait.
Don't fall for the temptation to send a million links to your website at once. After you build a few links, give them a few weeks to take effect. See where your rankings stand. And then build more if necessary.
Don't Panic.
Another important point is that sometimes building a link will actually cause your ranking to drop temporarily. Don't make a fuss about this.
SEOs refer to this as the "Google dance". It's very common for your rankings to fluctuate heavily while Google reassesses the authority of your site. When all is said and done, though, you should come out higher if you are building quality links.
Invest in Your Business By Joining Superstar SEO Academy
This guide to SEO for small businesses offers you just about everything you need to know about doing your own search engine optimization.
These are the same strategies we've used for years to get businesses to dominate the first page of Google. Apply the steps methodically, and you will see your rankings increase.
If you are looking for even more assistance in doing your own SEO, consider joining the Superstar SEO Academy. Not only do we offer over-the-shoulder video tutorials of everything covered in this guide (and more!). But we also hold weekly live coaching sessions with our team of experts who developed the training.
You'll even have the chance to have your website audited by one of our SEO experts to get practical advice to improve your rankings.
Plenty of business owners just like you have used our training to skyrocket their rankings without spending an arm and a leg on SEO agencies. It's the perfect investment for do-it-yourself business owners who are looking to bootstrap their own success.
Take a look and join the Superstar SEO Academy today.