SEO Marketing Strategy: A Complete Breakdown
SEO is a hugely profitable opportunity for businesses. However, without the right strategy, you're wasting your time, energy, and budget. This article looks at how to build a complete SEO marketing strategy to get your visitors found in search engines.
SEO Beyond The Basics
The SEO industry has greatly evolved over the years, leading to questions about what an SEO strategy truly involves. Nevertheless, the primary function of search engine optimization has remained to be helping a website attract organic traffic and achieve better rankings. At the surface level, this looks pretty simple, but SEO involves much more, especially for businesses – as there is a lot more competition.
So, does SEO primarily involve content creation? Or is it about link building? Or about some technical factors that are based on the algorithms that search engines are constantly updating?
Let us take a dive into what SEO involves beyond the basics.
The Three Primary Types Of SEO
A well-rounded SEO strategy must take into account the three primary types of SEO, and these are:
Technical SEO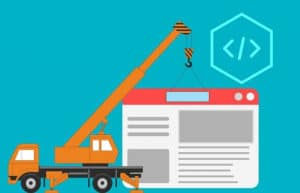 Technical SEO covers the behind-the-scenes aspects of optimizing a website for better rankings. It factors in all the non-content elements that make sites more search engine friendly while improving the user experience. This type of SEO takes into account:
1Site architecture
User experience (UX) and User Interface (UI)
Structured data
Site Security
Indexing
Mobile-friendliness
Site crawlability
All these aspects touch on the true functionality of a website, and improvements on these factors naturally improve Google search rankings. For example, if your site is loading slowly, then you will have a high bounce rate as many users will leave after a few seconds. By improving the site's load speed, you will solve these problems and be better positioned to attract quality organic traffic.
Equally, a well-designed site with an excellent user interface will also send the right signals to search engines and make it rank better. The design elements of a website also help your viewers have a better user experience, making them spend more time on your web pages.
Related: Best Technical SEO Tools
• On-page SEO
On-page SEO is all about creating and optimizing the content that you will post on your website. The aim is to help search engines better understand the type of content you want people to find. It involves:
Keyword research. This is the process whereby you find the best keywords that will help you rank higher than your competitors.
Content creation. This is the process of creating SEO content using keywords that are relevant and publishing it on your site. To deliver the best results, you need good content relevant to your target audience and is properly segmented for better click-through rates.
 Keyword optimization. This involves using targeted keywords at the right place and creating the best meta tags for your content.
• Off-page SEO
Off-site SEO involves the techniques that improve the influence of a website by helping build authority and reputation. It primarily consists of developing a guest blogging and link-building strategy to make search engines see your website as authoritative. This will help improve rankings as you will reach a wider target audience and have a broader link map.
You May Also Like: How To Do SEO For a New Website
An Overreaching SEO Strategy
Your SEO marketing strategy needs to factor in all the types of SEO for it to be complete. Still, when developing an effective SEO plan, you need an overreaching strategy. This is why you need to have a plan that encompasses:
• Local SEO
This is whereby your SEO efforts are centered on a specific target market. It largely involves localizing the keywords used when creating content for a business or website so that local searchers can easily find it. Local SEO aims to reach out to an audience within a specific geographic region and works best for local businesses targeting customers they can easily get in touch with.
It also involves creating and optimizing local business listing on Google to rank higher for specific online searches. You can also change the page titles for your landing pages, blog posts, and engage in other forms of local advertising to outshine the competition. The objective is to have a business appear on the local SEO 3-pack, which is the auto-generated list of local businesses that Google provides for a specific local search.
• Use of long-tail keywords plus voice search optimization
The importance of quality and SEO-optimized content can never be emphasized enough when coming up with an SEO marketing strategy. First, you need to find relevant, long-tail keywords as they will easily connect you to more qualified leads. Typically, a long-tail keyword will have more than three words, and it is vital to settle for high-value keywords that will appeal to your target audience. The strategic placement of keywords is equally important as you want your content optimized for search intent.
Years ago, it was enough only to be invested in quality and SEO-optimized content. Today, voice search optimization has become an integral part of every SEO strategy. Studies show that more than 1 billion voice searches are made each month, and this is a number that you cannot ignore. When optimizing for voice searches, you need to optimize your content to answer questions users ask, such as "where can I buy product ABC in this city or town?"
• In-depth competitor Analysis
You need to study your high-ranking competition when you are engaged in SEO. This will give you a better idea of the techniques they are using to outshine you. Try and find the formula used by these sites, especially in terms of the content posted and site structure and strive to deliver better quality.
• SEO Analytics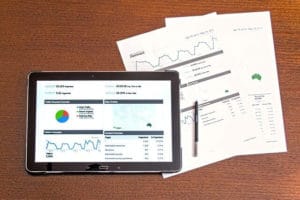 Keeping track of your SEO campaign is a critical part of your overall strategy as it enables you to see the results of your efforts. This way, you will not have to worry whether you are likely to attract quality organic traffic or not. It also keeps you in touch with numerous metrics that enable you to make effective and timely changes that make sense.
An Ever-changing world of search engine algorithms
Finally, you can never be blind to the reality of the complicated world of Google algorithms. SEO is supposed to be for the long-term, but tweaks and updates to search engine algorithms will have an impact on your rankings. This is why you always need to be abreast of the latest changes in the world of Google algorithms.
Conclusion
Time is of the essence when coming up with an SEO marketing strategy for your business. The competition for first-page ranking is at an all-time high, and to succeed; you need a foolproof and comprehensive plan. If you are ready to start helping your business grow, this outline will help you establish a ground for high-value SEO results.
Read More on SEO