Is Your International SEO Up to Snuff? Best Practices | 2022
If you aren't paying attention to international SEO, your business could be making some mistakes that are holding it back from the success it deserves.
With Google now seeing more than 5.5 billion daily searches, brands have a massive opportunity to capture new customers.
Here are some of the most important things to keep in mind if you want to do well internationally.
Read on to learn more about international SEO best practices and how they will change over time.
What Is Global SEO, and Is It important?
International SEO is the process of optimizing your website so it can be found and ranked by search engines in other countries.
It's important because if you want to expand your business into new markets, you must make sure people in those markets can find you online.
The most significant difference between local and international SEO is the scale of operation.
While local SEO is focused on keywords and targets audiences within a narrow geographic area, international SEO targets audiences across various geographic regions.
As you may know, Google accounts for most of the search traffic in many countries outside the U.S.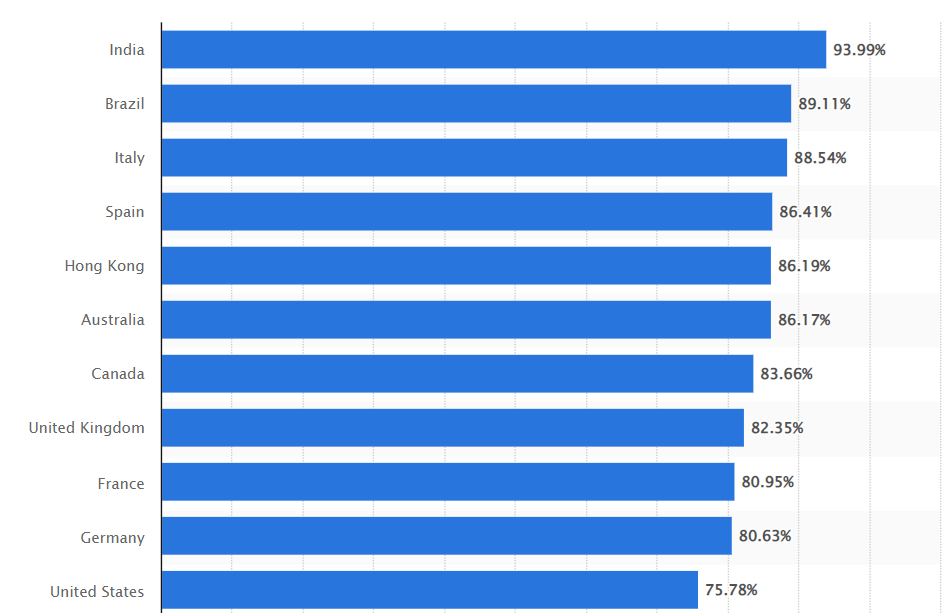 But, it's not only about Google. Depending on which audience you are trying to target, you may have to pay attention to other search engines as well.
Can Any Business Optimize for International SEO?
While businesses of all shapes and sizes can technically optimize for international SEO, not every business needs to.
If your target market is exclusively in one country, then there's no need to muddle your website with international keywords.
In fact, it can even backfire if your business is entirely local and you try global SEO.
Customers will land on your international pages and won't be happy when they discover you serve a small geographic area.
However, if you want to attract customers from around the world, then you need to be strategic about your international SEO keyword research.
Even if you aren't trying to rank globally, if you track your organic presence, you might notice that your content ranks in different countries.
So, whether you should focus on global SEO or not totally depends on your business.
And before you say anything: NO, it's not only for the big players.
SEO enables small businesses to compete with the big boys.
However, international SEO can sometimes be confusing due to different and changing guidelines for every search engine and different business resources and goals.
All this buzz has led to some widespread myths that can even be dangerous for your business if you don't know better.
How to Correctly Implement International SEO
1. Conduct Proper Keyword Research
Conducting international SEO keyword research is one of the most important steps you can take when expanding your reach to new markets.
By understanding what keywords people in different countries are searching for, you can more effectively target your content and improve your chances of ranking in search engines.
However, with so many different countries and languages to consider, it can be challenging to know where to start.
According to a recent Hubspot report, 71% of marketers say using strategic keywords is their number one SEO strategy.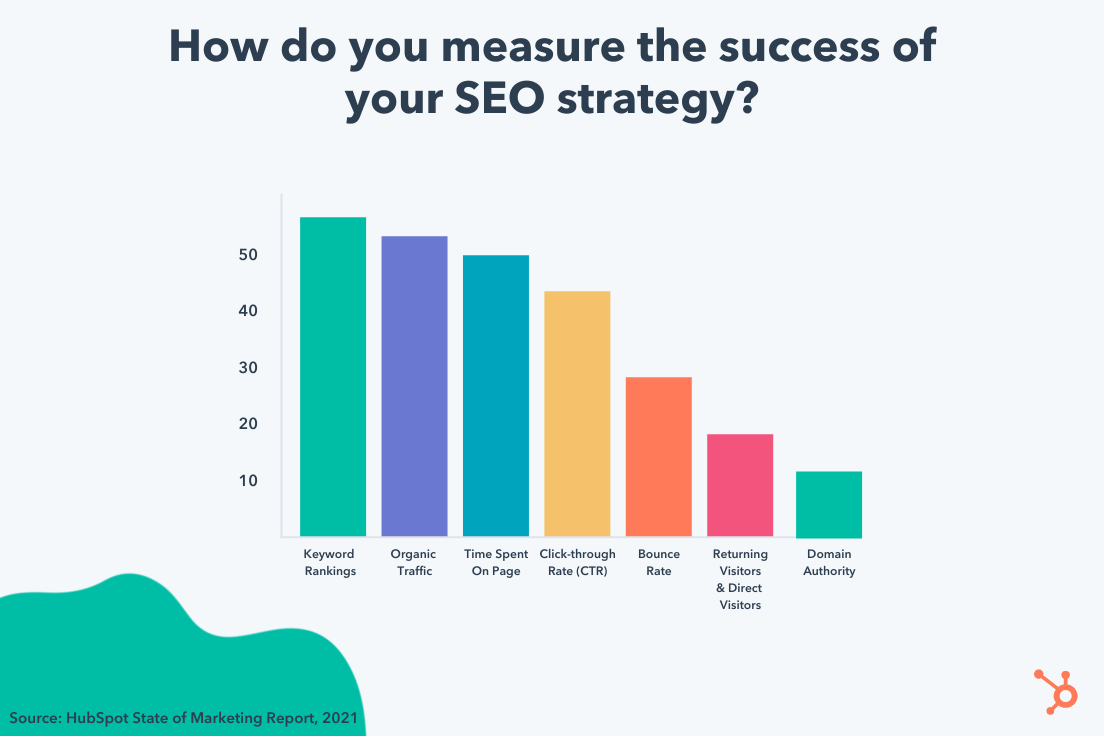 Still, there are a lot more planning decisions that go into good international SEO.
There are more than 7'000 spoken languages globally, and while you can't reach them all, you want to ensure your site shows up in your users' primary language.
2. Choose Your URL Structure
When it comes to international SEO, choosing the proper URL structure is critical.
There are a few different options when it comes to URL structures, and the one you choose will depend on your business goals, budget, time, technical skills, etc.
If you have the resources and can handle multiple domains, then you'll need to use a country-specific TLD (top-level domain).
For example, if you want to rank in the United Kingdom, you would use a .uk TLD.
If you're not sure which country you want to target, or if you want to target multiple countries, then using a generic TLD like .com is your best bet.
It is seen as very trustworthy, but this also means huge competition.
However, keep in mind that in some countries, search results may be dominated by .co and .org, even though they are owned by international companies.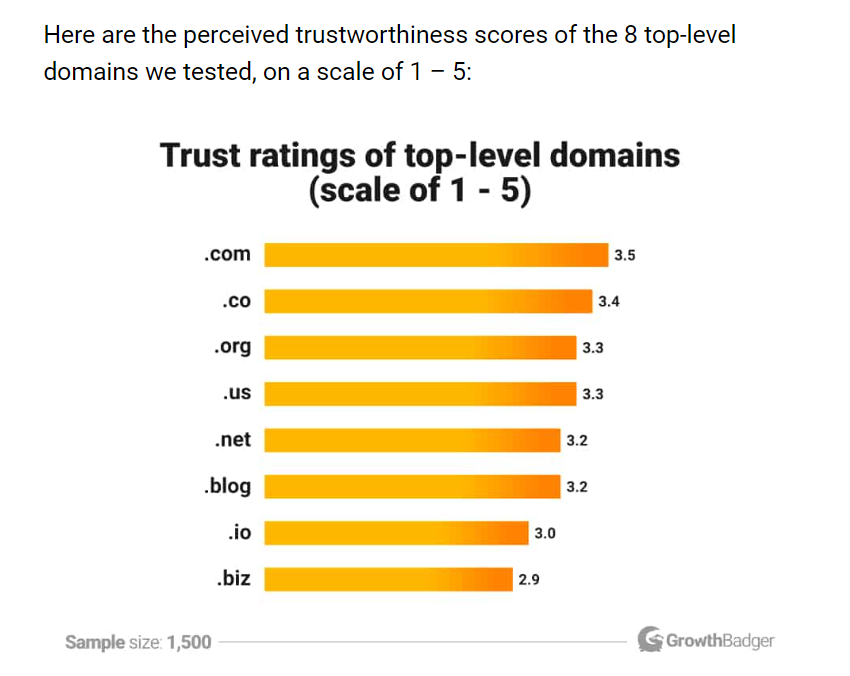 While ccTLDs are a great option for some businesses, you can also use subdomains or subdirectories to target specific countries.
3. Targeting a Country vs. a Language
When it comes to international SEO, there's a big difference between targeting a country and targeting a language.
If you're targeting a specific country, you'll need to do keyword research for that country specifically.
Keep in mind that in one country, can be used several different languages, which you should consider when developing your strategy.
And, you'll need to make sure your website is optimized for that country's search engine.
On the other hand, if you're targeting a language, you can target a group of people that can live anywhere in the world but speak and search in the same language.
So, there will be some challenges when optimizing for different countries and languages.
For example, there may be times when people might be in a different country and want to view your content in English.
Or they live in Canada or America and want to view content in mandarin.
Some businesses may need to start targeting by language while some others by country.
It really depends on your goals and the type of service/product you provide.
4. Tailor and Localize Your Content for an International Audience
Make sure to tailor and localize your content for an international audience.
This means creating content that appeals to their cultural sensibilities and addressing any language barriers.
Also, it is imperative to keep in mind user intent!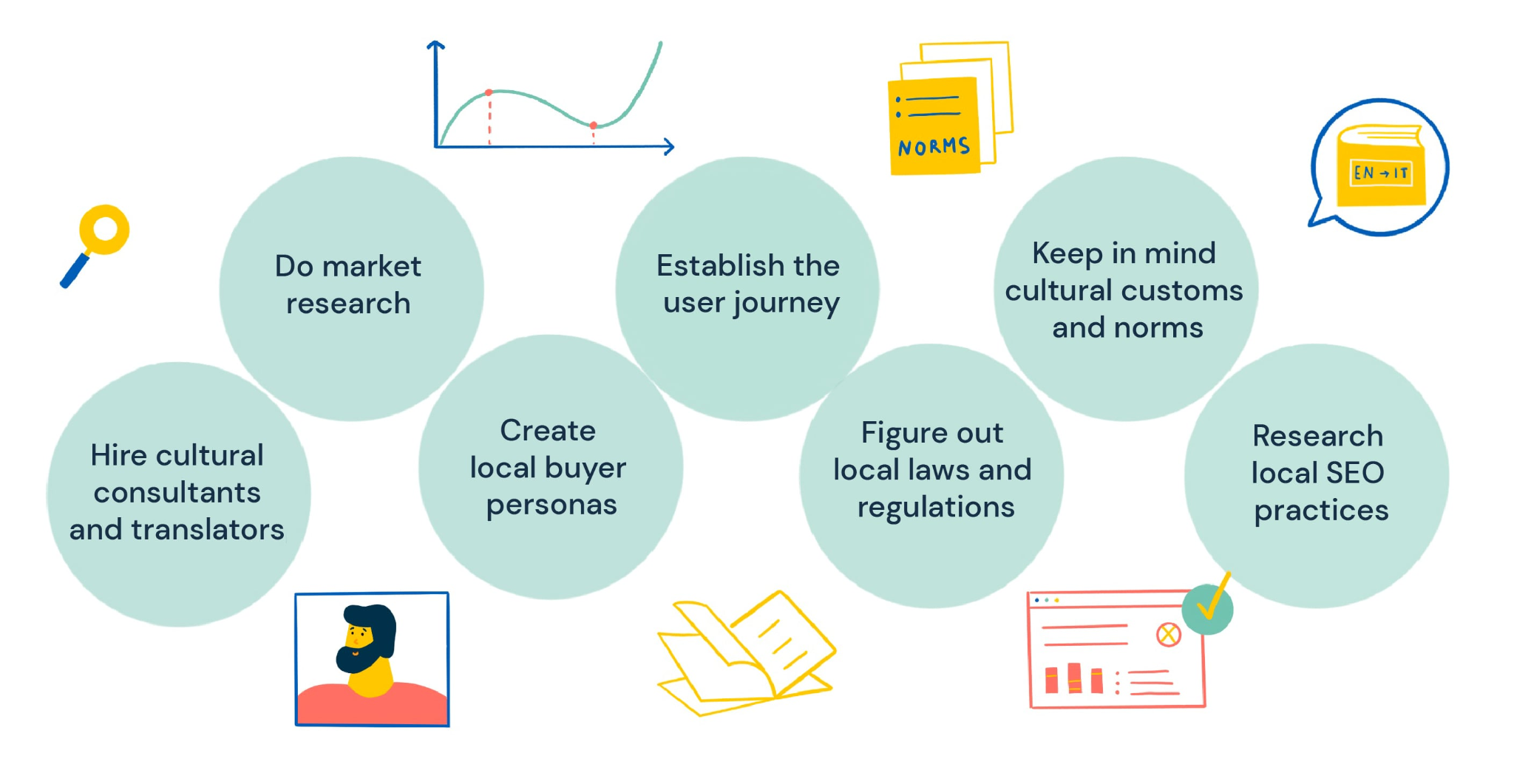 In global SEO, user intent is more than serving content in the correct language.
All people want is to see information that's relevant to them, and they can search for that in different ways.
Just because a keyword works well for an English audience doesn't mean you can translate it directly into another language and match user intent.
So, keep that in mind when optimizing your content strategy.
5. Choose the Right Tools to Maximize the Impact of International SEO
When it comes to international SEO best practices, one size does not fit all.
The right tools will help you get the most out of your efforts and maximize your impact. (See Top Tools To Use for International SEO)
These tools SEO can provide valuable data around traffic, click-throughs, and the time people spend on your site.
You can find out which countries offer the most value for your business, what countries people visiting your site are from, what languages they speak, and much more.
You will also need a solid team such as software developers to set up either domains, subdomains, subdirectories, or gTLD tags for your content.
Native translators, writers, and editors who know and understand the language, idioms, popular figures, brands, etc., in a specific country.
If you don't have anyone in-house, you can always hire a freelancer on Legiit to review your content, translate and provide cultural knowledge, etc.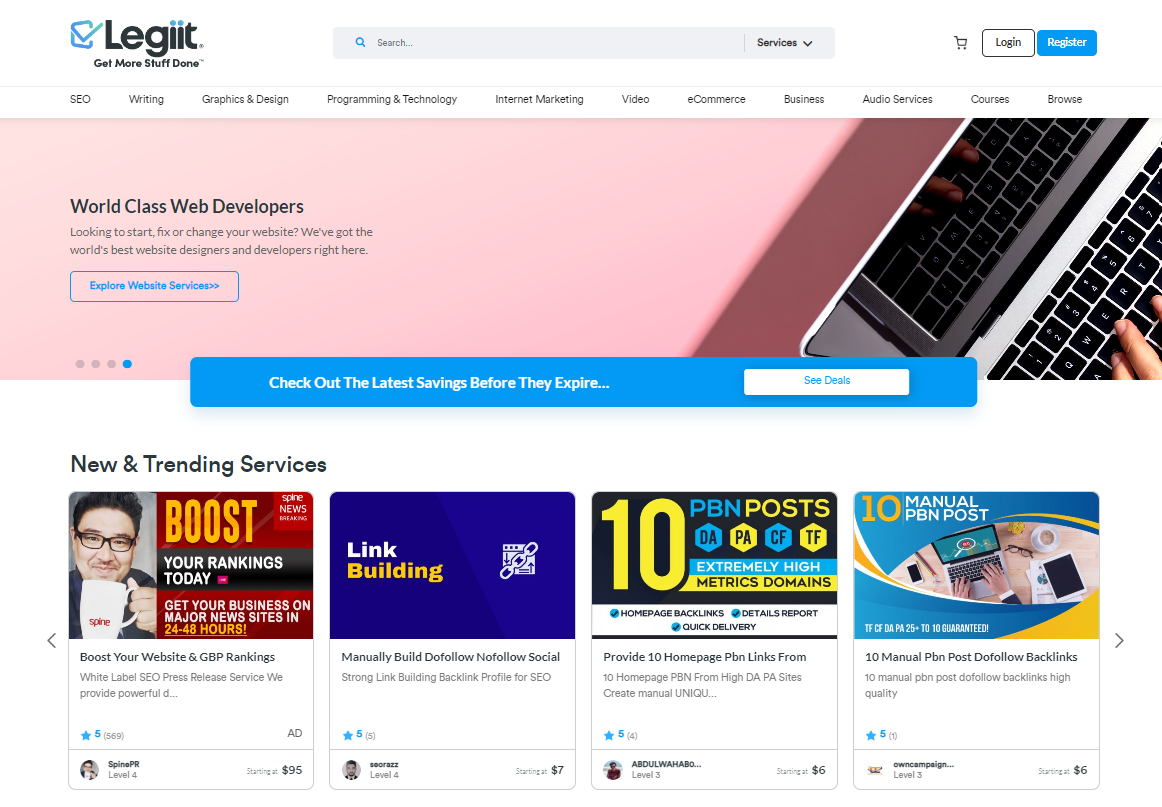 6. Match Your Backlinking Strategy to the Country You Want to Rank In
Just as you tailor your on-page SEO strategy to the country you want to rank in, you need to do the same with your backlinking strategy.
That means creating links from high-quality websites that are popular in your target country.
If you want to rank in multiple countries, you'll need to create links from multiple websites.
The best way to do this is to create content that is relevant to all of your target countries and then promote it through social media and other channels.
By following these best practices, you can ensure that your international SEO is up to snuff and that you can reach your target audience no matter where they are in the world.
Remember that people want content that's optimized for them, so if you treat each country as unique, you've got a better chance of success.
7. Keep an Eye Out for Any Possible SEO Mistake
No matter how small your business is, if you're selling products or services online, you need to be aware of international SEO best practices.
Search engine optimization is a solid and stable marketing strategy, but it's always evolving.
What worked five years ago may not work today, and what works today may not work five years from now.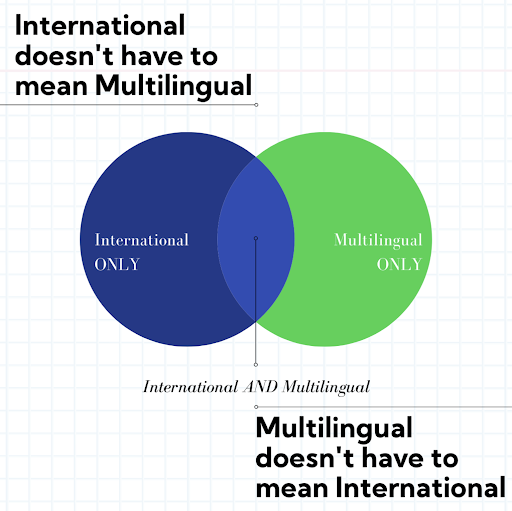 So it's important to stay up-to-date on the latest trends and mistakes to avoid.
Some of the most common global SEO mistakes are related to hrflang implementation and values.
However, there may be some other reasons why you are not attracting enough (and the right) traffic to your website.
So, pay attention, as most of them have quick fixes that can really save you some trouble down the line.
Final Remarks
As you can see, there's a lot to consider when it comes to international SEO.
But by following the best practices outlined above, you can ensure that your website is well-optimized for global search engines and reach the widest audience possible.
So what are you waiting for?
Get started today!