Is Affiliate Marketing Saturated in 2022?
This is probably the first question that hits your mind when you think of breaking into the world of SEO affiliate marketing.
Well, the question is a little too complex to have a one-word answer.
I'll be going into a lot of detail in this post, which is why it's the only guide you need to read on the topic.
But, here is what you need to know right now: If you are ready to put in the work, affiliate marketing isn't saturated.
Sounds good?
Let's talk.
What's Affiliate Marketing Anyway?
You've probably already heard of the definition of affiliate marketing countless times.
So, this portion might seem redundant to some, but it's not.
Digital marketing is an ever-evolving world; you need to make sure your knowledge is up to date, too.
Affiliate marketing is when you work with other brands/businesses and help them generate more conversions.
And, a conversion doesn't only mean a sale. Of course, businesses need sales to generate revenue.
But, it's not the only objective; brands target prospects in all stages of their buyer's journey.
So, they might want you to generate leads for them, too, or maybe just high-quality clicks.
Pay-Per-Lead Affiliate Marketing
You already know about the pay-per-sale model; pay-per-lead just means that every time you get someone to give out their information to a brand, you earn a set commission.
For instance, a company that wants to build its email list could pay around $1 for every lead you bring to them.
How Does an Affiliate Marketing Contract Work?
From a business's perspective, the purpose of an affiliate program is to generate more sales or leads.
And, because others take care of that for them, the process is almost automated.
Although brands do have to give a small share of the conversion amount, it's mostly less than what they would have spent on advertising.
From an affiliate marketer's perspective, an affiliate program brings in passive income.
Here is how it works:
Affiliates get a trackable link.
And, every time someone clicks on that link and takes the desired action (sale or lead), the affiliate gets the set commission.
Simple, right?
But, before we dive into how to fully leverage this business model, let's address the elephant in the room.
Is Affiliate Marketing Saturated?
Affiliate marketing can be as saturated as you make it.
Let's be honest: The barrier to entry is pretty low in affiliate marketing.
Anyone who wants to make money online finds affiliate marketing as one of the most attractive options.
What this means is that while a lot of people are trying to make affiliate marketing work for them, not all of them get to be successful.
Plus, there is always a niche or sub-industry that has enough demand or gap.
There are all kinds of businesses with affiliate programs, and no one would like to stop you from promoting their products.
It's free marketing, after all.
And, while it can be tricky to find the right affiliate marketing niche, there is still a lot of space left in this industry.
You just need to look in the right places and in the right way.
We'll be talking about how to select the right affiliate marketing niche in a bit.
But, first, here is something encouraging:
Even if you think a niche has high competition, you can make it work for you by being "Competitive".
Sure, it would take some more time, but once you start getting results, it would be totally worth the extra effort.
So, ask yourself now "Is affiliate marketing saturated?".
You shouldn't have a pessimistic answer to that question now.
Many aspiring affiliate marketers fall prey to the "high competition" misconception and don't even start working.
And, the ones that do, stop trying after the first few inevitable hurdles.
So, really, you are only left with a few competitors, in many cases.
And, if you move in the right direction, it's not difficult to beat the competition either.
You've got the answer to the question "Is affiliate marketing saturated", hopefully.
But, is simply knowing that it's not saturated enough?
Not at all.
If you are serious about making affiliate marketing a solid source of online income, you need to learn more.
Below, we'll talk about:
Parties or stakeholders in an affiliate marketing business
How you can pick an affiliate marketing niche that's not too competitive
How to beat your competition even in a saturated affiliate marketing niche
Effective ways to promote an affiliate offer
Let's talk.
Who's Involved in Affiliate Marketing?
There are essentially four parties in an affiliate marketing business.
The merchant
The affiliate marketer
The consumer
The Affiliate network
The Merchant: A business that has a product to sell and an affiliate program around that product is the merchant.
It could be an individual or a company; the size of the business doesn't matter.
The Affiliate Marketer: An affiliate, sometimes called an affiliate marketer, is someone who promotes others' products in hopes to generate affiliate commissions.
The Consumer: A consumer is the one who keeps the whole process afloat.
The Affiliate Network: Affiliate networks aren't a part of every deal, but they can be helpful in providing a safer environment for brands and affiliates.
An affiliate network acts as a bridge between an affiliate and a brand.
Want to make money by promoting other businesses? You would be an affiliate marketer!
Want to create a product and let other marketers sell it for you? You want to be a merchant!
Let's now get to the more important part.
How to Find a Low-Competition Affiliate Marketing Niche?
Understand What Actually is a Niche
Niche research is one of the most important and overwhelming parts of affiliate marketing.
This is because niche selection plays a vital role in affiliate marketing success.
But, let's first see what does "Niche" really means.
Here's what Google has to say about the term "Niche":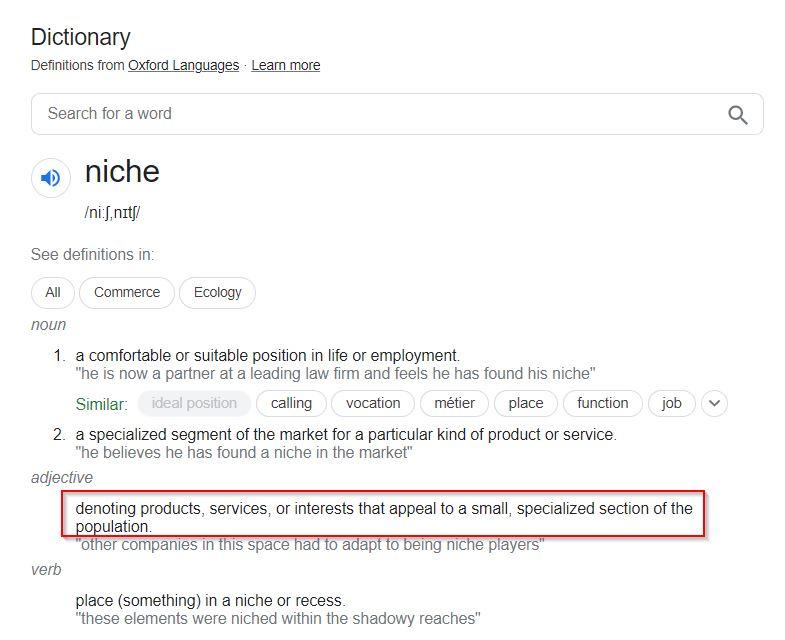 A niche is a very specific segment of a market, for instance, organic soap.
The soap market is a broader market, but people that use organic soap are limited and only a few companies make the product.
Now that you have an idea about a niche, let's move to the next step.
Ask Yourself: What Are My Interests?
This is one of the first and most important things you need to ask yourself before doing anything else.
As an affiliate marketer, you'd be creating a lot of content around a specific niche.
So, it helps to have at least some interest in that particular niche.
You don't want to pick an affiliate marketing niche just because it's in demand.
If you don't feel you can work on it in the long run, it'd probably turn out to be a burden for you down the road.
But, how to know what you are passionate about?
If creating content on a particular topic doesn't feel like work, you've found your ideal niche.
But, of course, there has to be a balance between interest and profitability.
Your ideal affiliate marketing niche is the one that interests you and has low competition.
If a niche checks those two boxes, you are ready to move forward.
However, you don't want to fall victim to analysis paralysis.
Analysis paralysis is when too much analysis keeps you from taking action.
Sure, you want to give some thought while selecting a niche, but take action as soon as you find something that excites you.
Research and Brainstorm
This step ties with the previous one; once you have an idea in mind, you can research it further to check its popularity.
For instance, let's say you decided to work on the travel niche.
But, because it's too wide, you'd want to find a sub-niche.
What you can do is go to Quora and search for the broad term "Travel".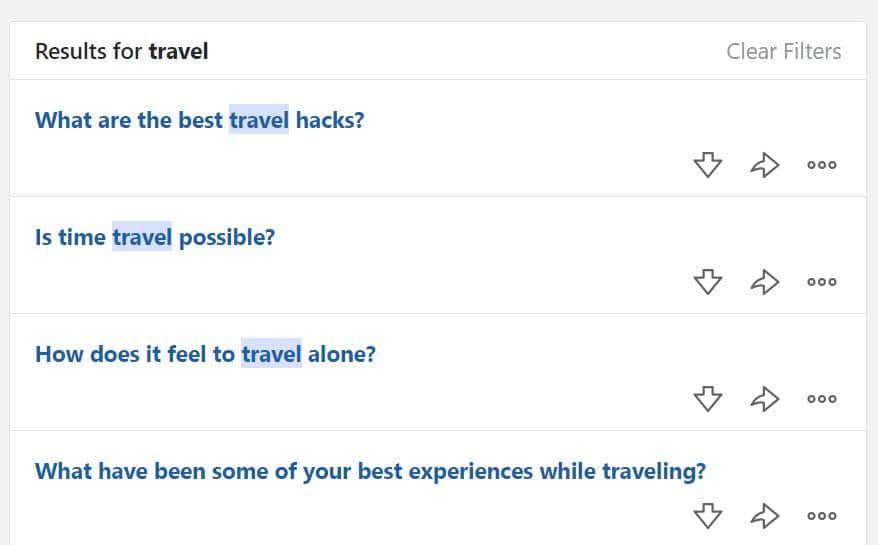 Source: Quora.com
Quora is an answer-&-question forum used by people from all over the world.
So, the popularity of a niche topic on the platform means it has good demand.
For instance, one of the results it returned for the term "Travel" is "Travel hacks", which is a sub-niche of travel.
Check Its Monetization Potential
Next, you want to see if your selected niche is profitable or not.
Ideally, you want to create multiple streams of income from your niche.
This would make your affiliate marketing more sustainable.
It also ensures that you remain in the game even if one of your accounts gets closed for any reason.
An effective first step would be to research the competition.
Just search the keyword in Google and observe your competitors' posts; what monetization methods are they using?
Another way of testing the worth of a niche is by researching it on ClickBank.
It's one of the top affiliate networks out there with a lot of active users and products.
First, you want to find your product category on ClickBank.
Just go to this link and search for your category using the "Find products" search bar.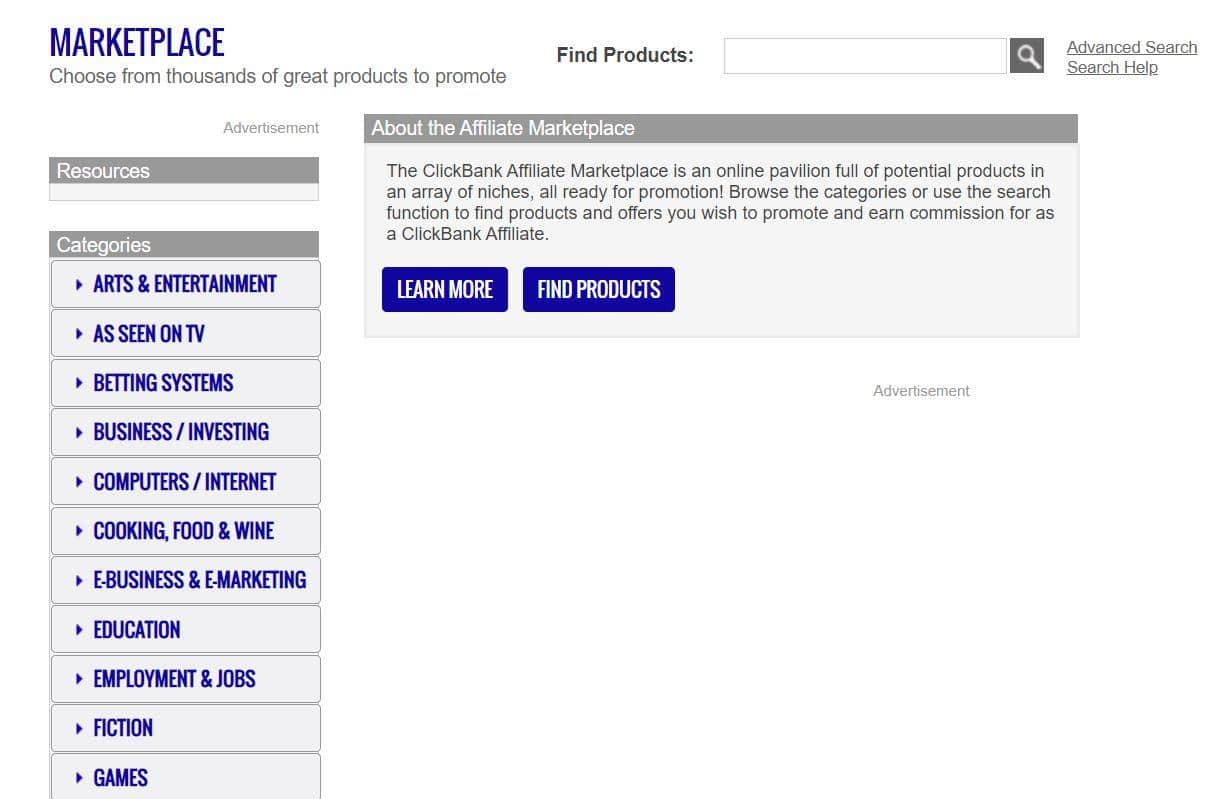 Source: Clickbank.com
ClickBank also has a curated list of product categories on the left side, so you can select your category from there, too.
Observe the results.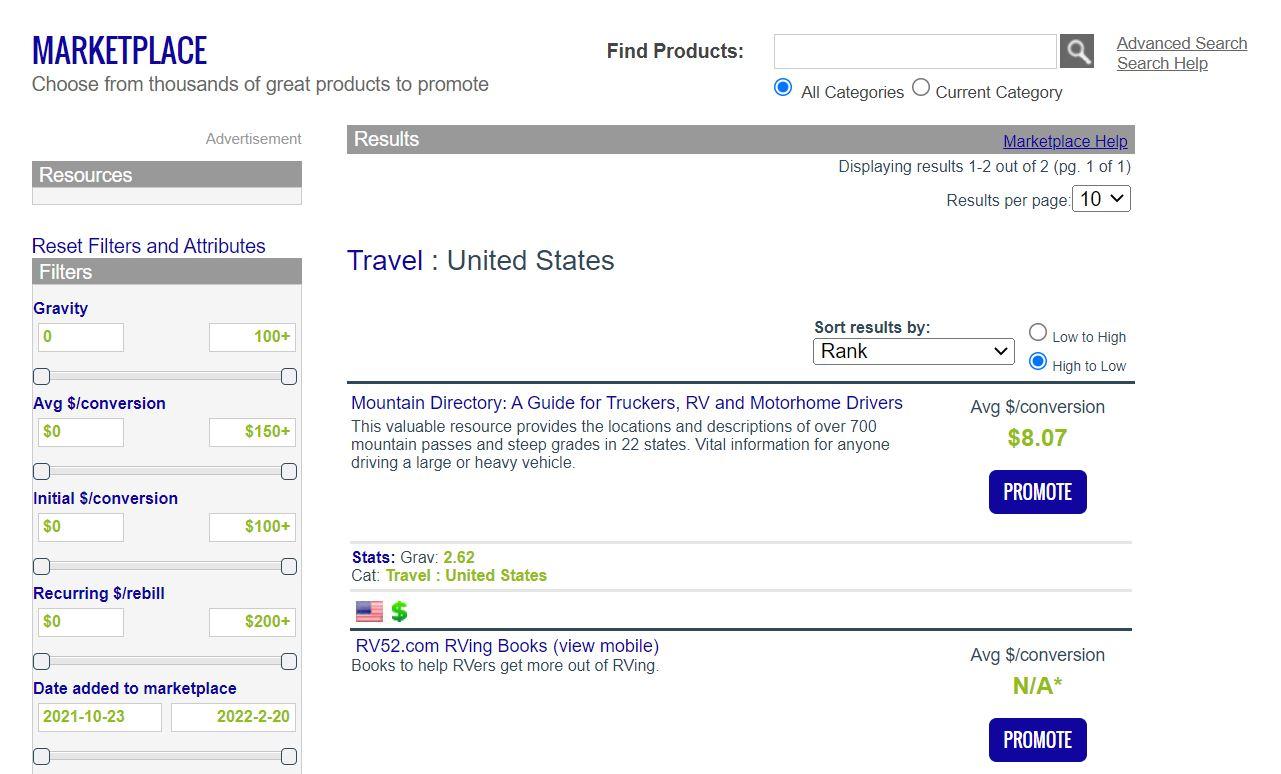 Source: Clickbank.com
The right-hand side is all the products in a particular niche that you can promote.
After filtering out the niche, you need to put a filter on products as well.

Source: Clickbank.com
The "Gravity" of a product essentially tells you how well that particular product has been performing.
The higher the gravity score of a ClickBank product, the more popular it is in the market.
The more popular a ClickBank product, the easier it is to sell.
So, basically, you are looking for a product with high a commission rate and high gravity score.
Now, you want to observe the products and see which ones you can easily promote and sell to the target audience.
Pick something that you think people will pay money for.
Moreover, it's not a good idea to pick a general product when you are targeting a specific niche.
For instance, luggage wouldn't be an ideal product to promote on a travel hack blog.
ClickBank isn't the only place to look for affiliate products, though.
It's just one of the natural choices any new affiliate makes because of its reputation and popularity.
Check Amazon for Monetization
Amazon isn't only an e-commerce giant, it has one of the most versatile and beginner-friendly affiliate programs out there.
There are tons of Amazon products that you can sell as an affiliate.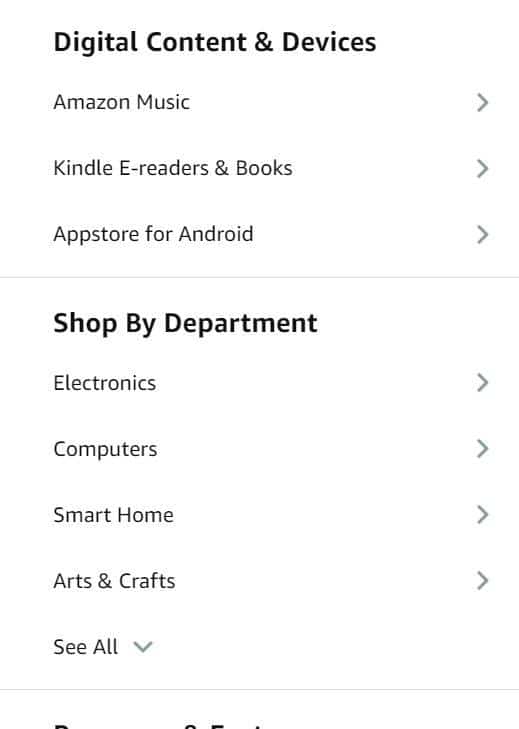 Source: Amazon.com
Check all the categories on the left side of your screen under the "All" option.
You are looking for enough products in your niche to promote and earn affiliate commissions from.
If you have something in mind, you can also put it in Amazon's search bar and observe the results it returns.
Check Its AdWords Competition
Another important step to take while figuring out your affiliate niche is checking the cost per click of its keywords.
This helps you understand how much advertisers are willing to pay per click for those keywords, helping you gauge their worth.
Go to the Google Keyword Planner tool and select the first option.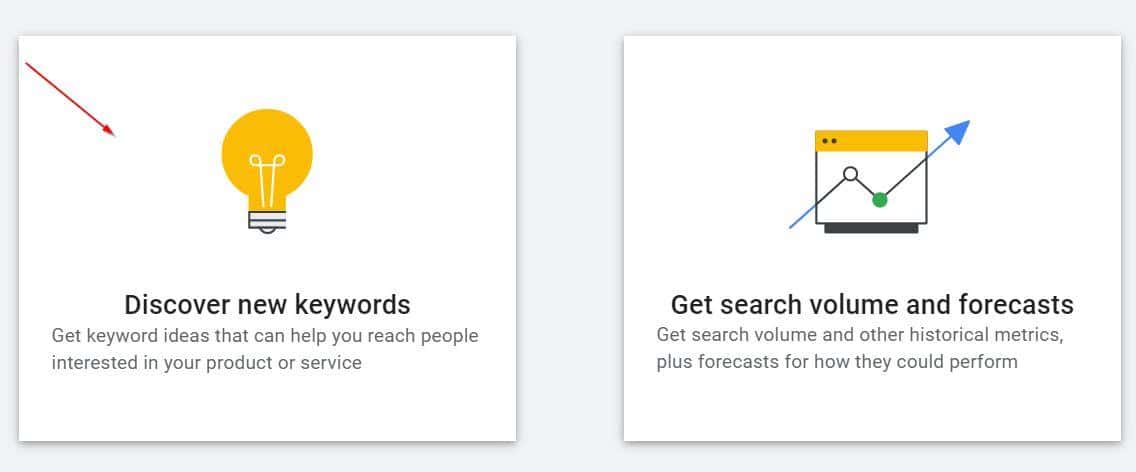 Now, enter your primary keyword, hit "Get Results", and start observing the results it returns.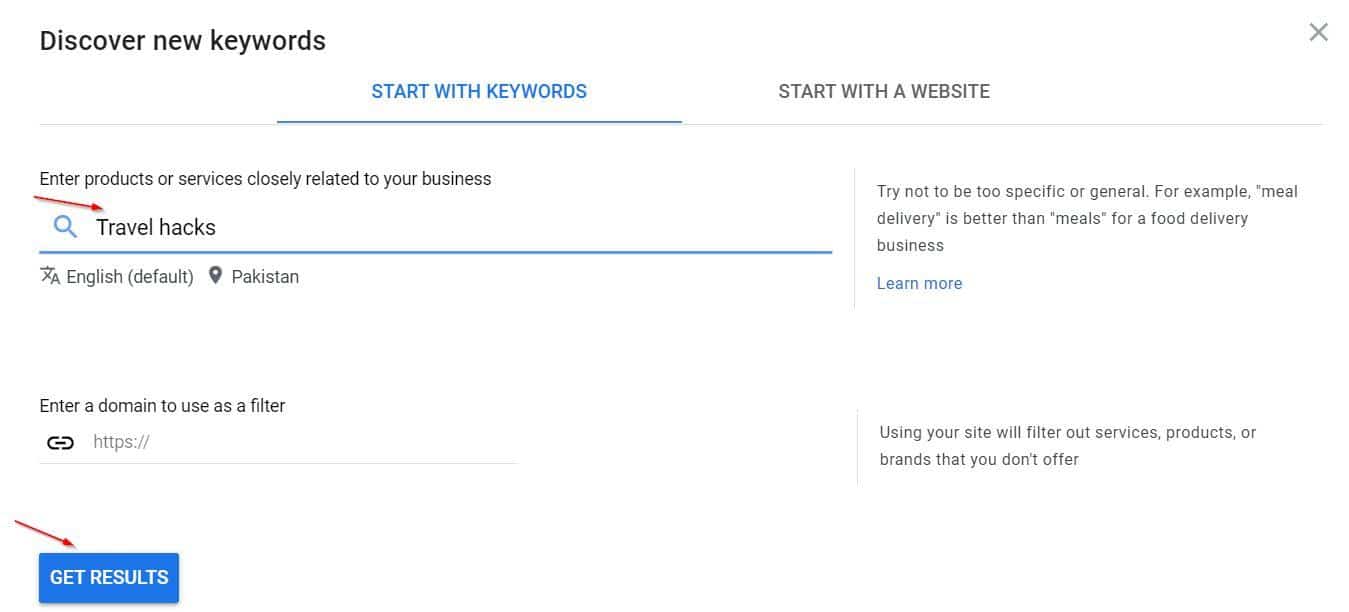 In addition to the searched keyword/s, the tool will showcase other related keywords.
The three important metrics you want to look at for each keyword are:
Monthly search volume
Competition
Top of page bid

The avg. monthly searches of a particular keyword give you an idea about how much traffic you can generate for it.
The competition of that keyword will tell you how hard would it be to rank for it on top of the first page.
For instance, the keyword "Travel" would be tough to rank for. It'd have a high search volume and high competition.
Moreover, the "Top of page bid" tells you how much marketers are willing to pay per click for that particular keyword.
A high bid amount generally means the affiliate product is of high value as marketers are willing to pay big bucks for a single click.
Next, observe the results.
A higher bid amount means it's a high-ticket affiliate product.
Think about it.
If advertisers are paying Google $20 for a single click on their product ad, how much do you think they are getting as a commission per sale?
Most likely higher than $20.
They are spending $20 because they know they can earn a lot more than that.
But, that was all about paid ads competition; what about SEO competition?
Check SEO Competition
There is a free tool for that, too; Ubersuggest!
Plug your primary keyword in there and it'll give you its:
Monthly search volume
SEO difficulty
Cost per click
We are more concerned about the "SEO difficulty" here.

Source: Neilpatel.com
The lower the "SEO difficulty" score of a keyword, the easier it would be to rank on the first page of Google.
You'll also get a list of related keywords with the same metrics.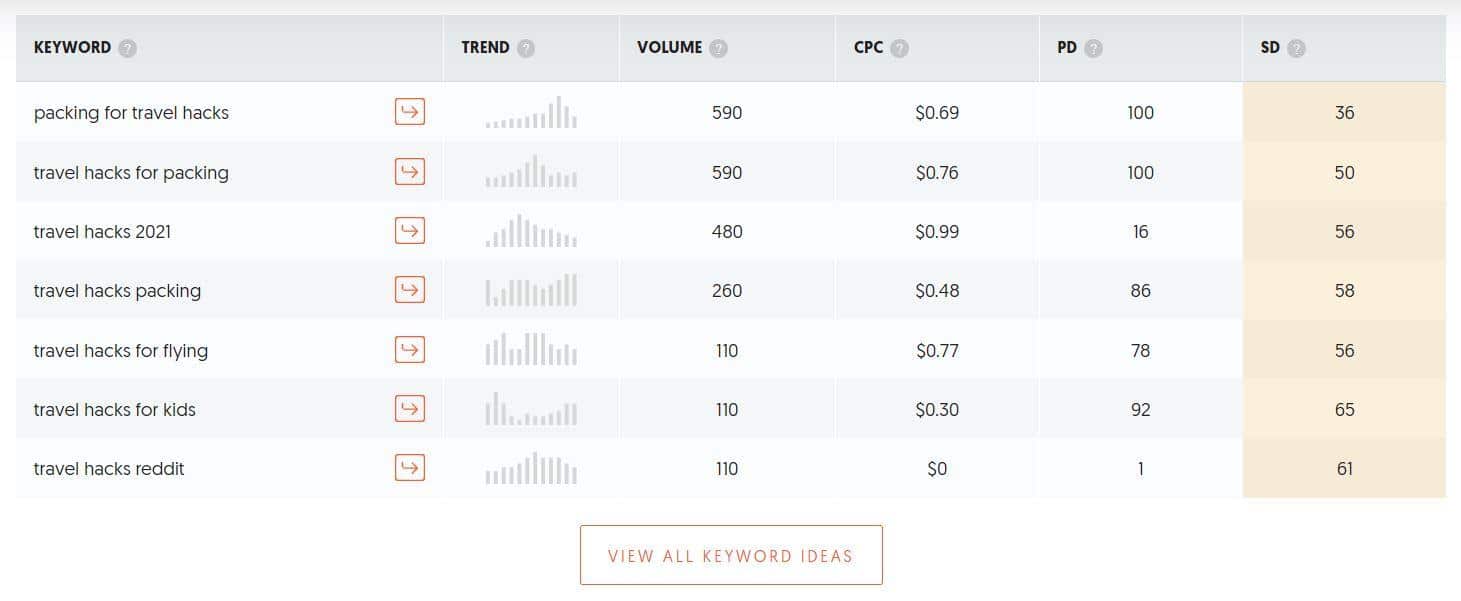 Source: Neilpatel.com
If you can collect enough low-competition keywords in a particular niche, you'd have enough fodder to create a profitable blog around them.
Find Market Gap
No matter what niche you choose, you'll have to deal with competitors.
Getting ahead of the competition would require some research.
For instance, if you are trying to outrank your competition on Google, you'd need to fill the gaps in their content.
What this means is that you observe Google's first-page results for:
Length and comprehensiveness
Quality
Keywords
Internal and external links
Backlinks
Images/graphics
See where they lack and produce something of greater value.
For instance, if you don't see relevant, high-quality images in their posts, include them in your content.
Moreover, before working on a keyword, also check the Moz Domain Authority scores of the first page results.
If all the results have a score of 30 or above, your chances of outranking them would be thin, at least, for a long time.
That was all about how to pick the right niche for affiliate marketing. A niche that's not too competitive and is in-demand.
But, before you leave, you might want to take some great affiliate niche ideas with you.
Profitable Affiliate Marketing Niches
Tech Niche
The tech industry is ever-evolving; new and improved gadgets hit the market all the time.
So, there is always room for a new affiliate marketer in this industry.
Plus, if you have an interest in exploring different devices and can go into the technicalities, it already puts you ahead of many marketers.
See, talking about the tech stuff and that too in a way that's easily understandable to a layman isn't for everybody.
So, if you like talking about tech, you can advise your target audience on budget, technical requirements, durability, and all that stuff.
And, when they buy products through your affiliate links, you get to earn money.
Here are a few tech-related profitable affiliate niches:
Mobile technology
Personal computers
Blockchain
Gaming products
And, more
Travel Niche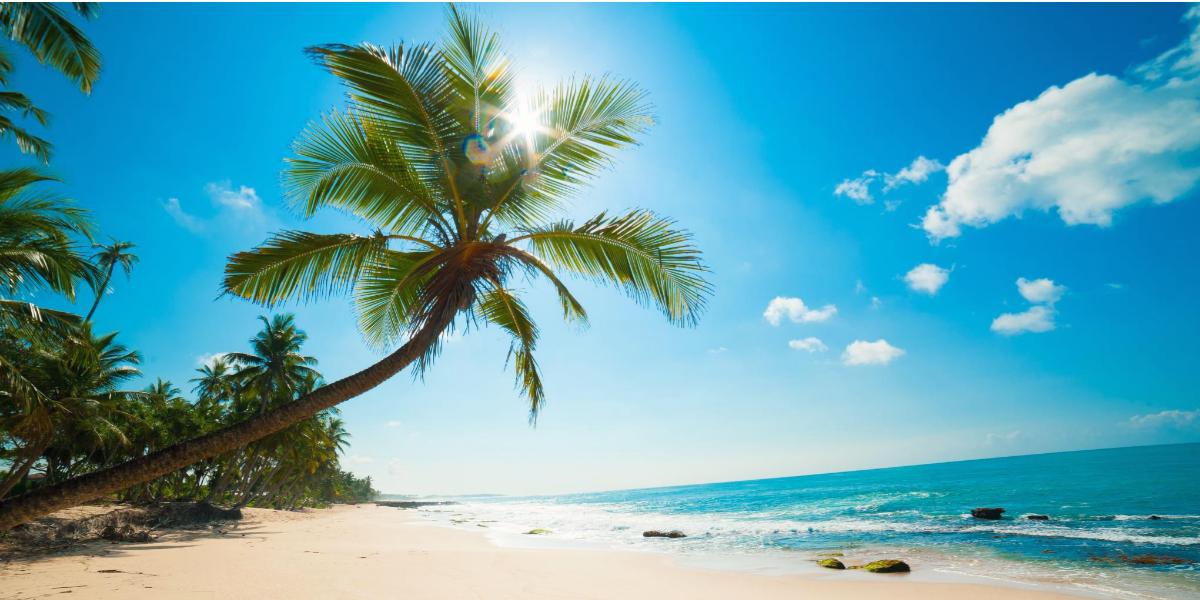 Travel has been one of the most profitable affiliate marketing niches because there are so many products you can promote.
The cool thing about it is that the whole world is your market.
Almost everybody wants to travel for one reason or another.
And, if you are passionate about traveling, or can help others enjoy their travels safely, it could be the right fit for you.
Now, if you love traveling yourself, and have the time and money to do so, it'd be ideal.
However, it's not necessary. The important thing is that you are willing to help others.
You could research the topics and create something helpful for the prospects.
There is no dearth of travel affiliate programs; some prominent examples are Booking.com, Agoda, Airbnb, Skyscanner, and TripAdvisor.
You could promote all types of travel gear and accessories, including travel:
Bags
Pillows
Backpack
Bottles
Toiletries
Glasses
Device chargers
And, more
Moreover, there are tons of informational topics around traveling. For instance,
Travel budgeting guides
Backpacking guides
Traveling with a toddler
Traveling with a pet
Software
Software is an evergreen niche. Every profession needs software, and developers create new ones all the time.
This means there will always be enough gap in the market.
The cool thing is that it's a digital product, which means vendors never run out of stock, allowing you to generate affiliate sales without limits.
Antimalware software are pretty popular in affiliate marketing, and it's a big industry, too.
Moreover, you could find a variety of software with affiliate programs.
These can also be digital marketing software like Semrush and HubSpot.
E-education
By 2026, the e-learning market is predicted to reach $457.8 Billion. The self-education industry is growing like crazy.
Web 2.0 has allowed people from all around the globe to communicate effectively.
The cool thing is you don't have to be a professional teacher to teach anything to anyone.
If you are confident and knowledgeable, you can help anyone from anywhere in the world.
But, as an affiliate, you don't need to create courses; you'd be making money by selling others' courses.
Let's talk about a few education affiliate programs.
Udemy
Udemy is probably the most popular online learning platform out there.
The e-learning website hosts all kinds of courses.
So, as an Udemy affiliate, you'd have a lot of course types to promote and earn commissions from.
Pluralsight
While Udemy hosts all types of course types, Pluralsight focuses on coding and software development.
The platform offers generous commissions, too.
You get a $5 commission whenever someone signs up for Pluralsight's 10-day free trial.
And, it gives you a 50% share on a monthly subscription.
Other e-learning affiliate programs include:
Teachable
Kaplan
Rocket Languages
Treehouse
Lambda School
Coursera
Masterclass
Gardening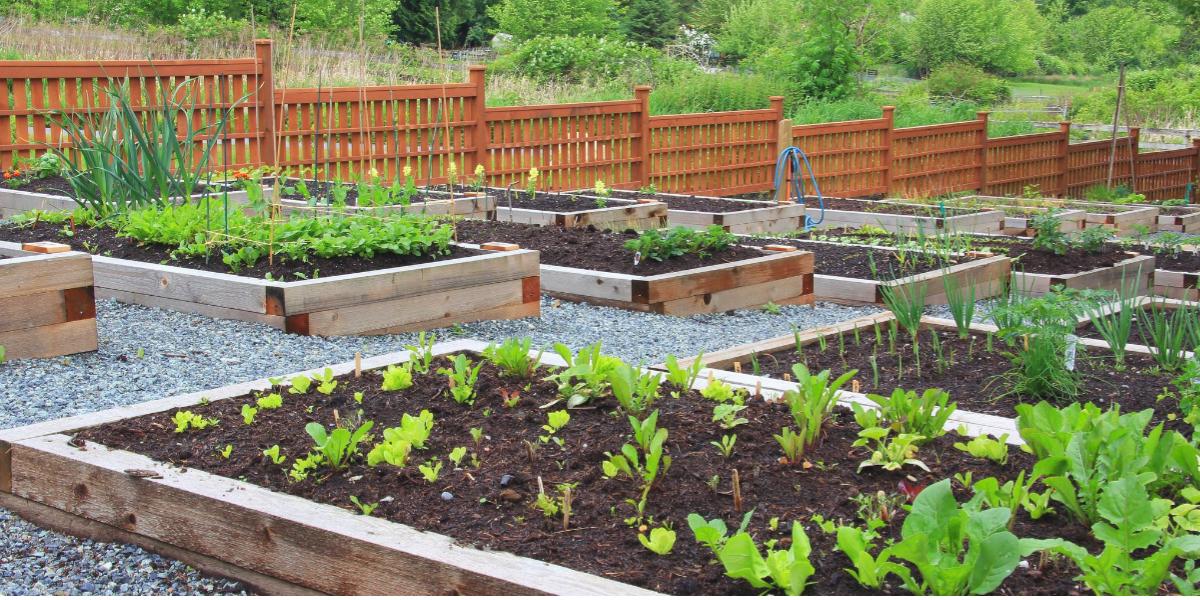 Now, if you have a garden and like gardening, this would be a natural fit for you.
You could talk about all kinds of helpful stuff about gardening.
In addition to informational content, you'd also have a lot of products to promote in this niche.
These include gardening:
Gloves
Thumb knives
Pruners
Loppers
Forks
Leaf rakes
Trowels
And, more
Gardening might seem a small niche, but it's pretty much in demand.
For instance, let's say you want to help other gardeners with some actionable tips.
After plugging "Gardening tips" in Ubersuggest, the keyword research tool returned the following results.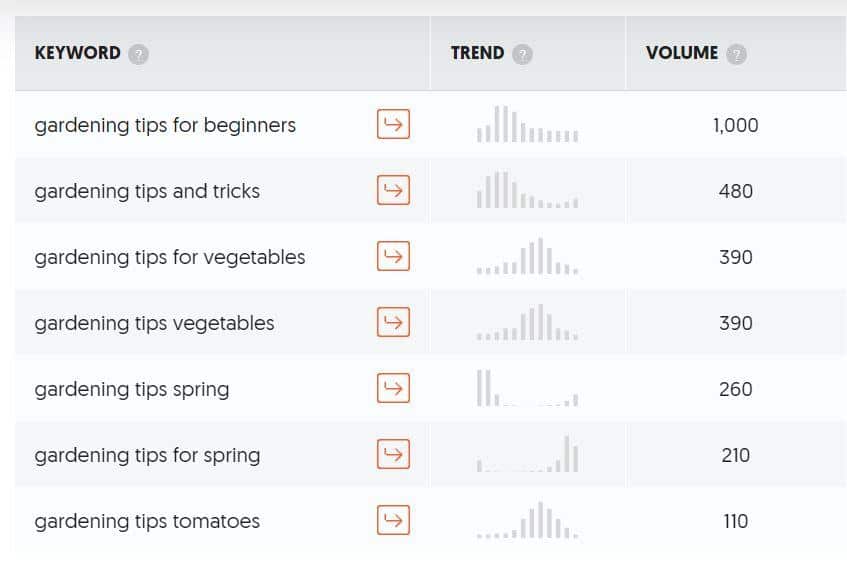 Source: Neilpatel.com
As you can see, you can find a variety of topics to write about, with decent monthly search volumes.
Passive Income
Who doesn't like to make money, and that too, passively?
The passive income market is huge, and it's only growing.
And, while the money-making niche might sound competitive, it's an ever-evolving industry.
See, entrepreneurs always come up with creative ideas to make money.
If you think of yourself as one, you can help other entrepreneurs generate passive streams of income online.
Although the concept of passive income stream might not be new, the internet has given it a whole other meaning.
For instance, with Web 2.0, you can interact with anyone over the internet.
Web 3.0 isn't far either, and it'll open up new doors for us to create digital assets and explore a new world of entrepreneurship.
And, there is no shortage of helpful online tools that you can promote as an affiliate.
For instance, you could promote online tools that can help newbie entrepreneurs kick-start their journey.
Or, you can target writers and help them publish their first e-book online. Tools like Grammarly can help them keep their content accurate.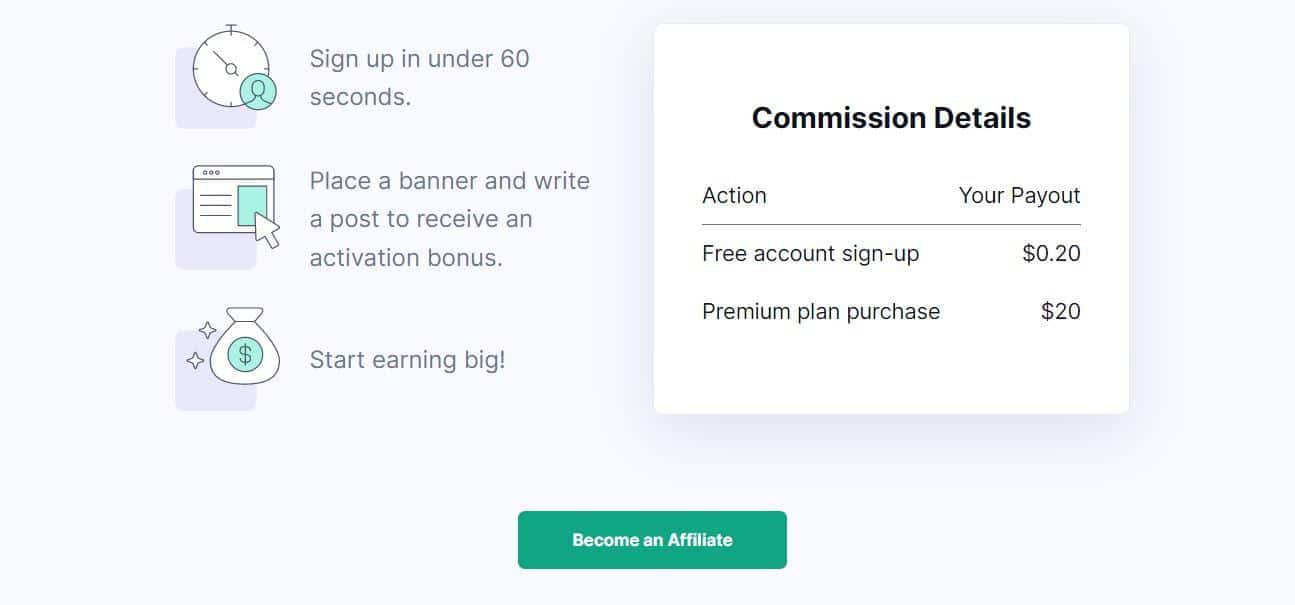 Source: Grammarly.com
Sleep Quality
This is one of the underserved ones; everyone needs adequate, quality sleep to function throughout the day.
And, there are many lifestyle factors that act as barriers to that.
For instance, some people can't sleep right just because their bedding or mattress isn't good enough.
You can find the right mattresses for them and help them sleep better.
Moreover, research suggests anxiety and stress can lead to sleep problems.
And, addressing these psychological issues can help you get quality sleep.
There are a lot of sleep products that you can promote as an affiliate.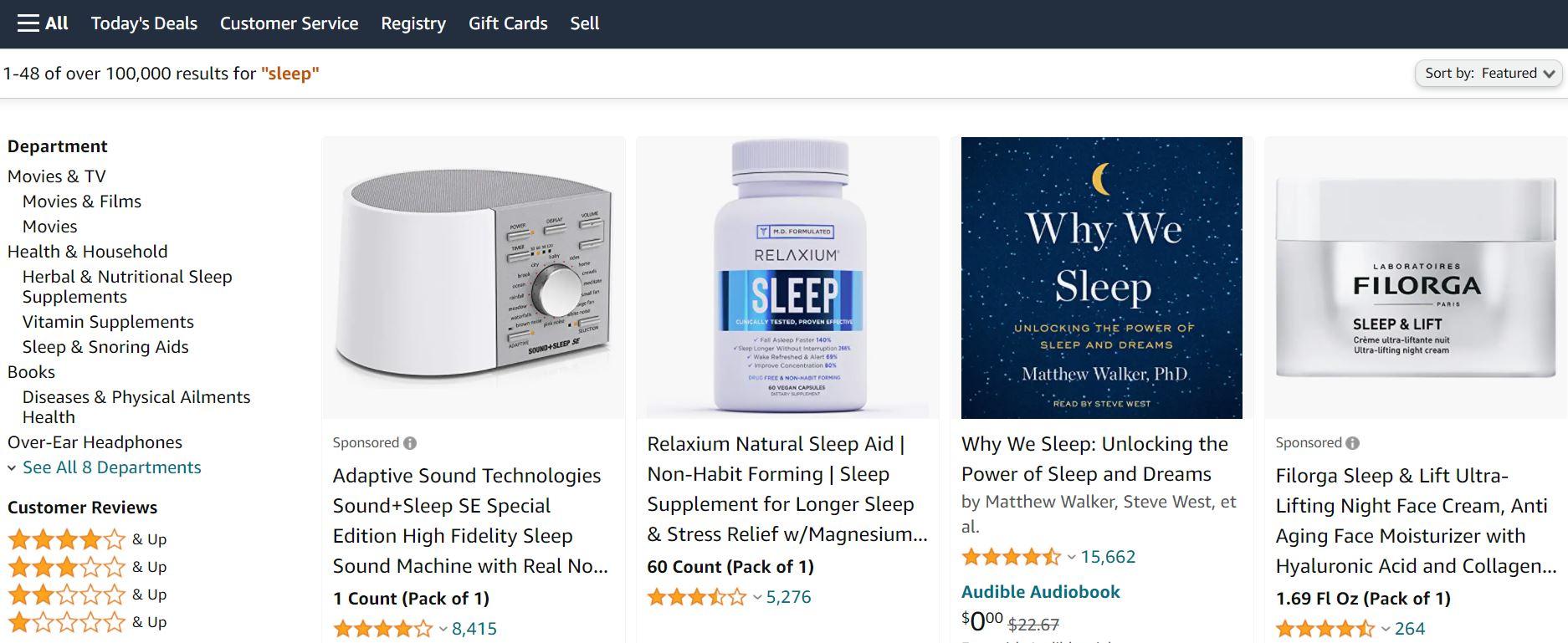 Source: Amazon.com
Here are a few:
Memory foam to improve comfort and sleep quality
Sleep support supplements
Sleep tracking devices
Anti-snore nasal strips
Knee pillow
White noise devices
And, more
There are tons of other profitable affiliate niches that you can start working on right now.
Let me give you a few more:
Water filtration products
Van life
DIY projects
Real estate
Self-improvement
Survival
Preventive health maintenance
With all that out of the way, let's talk about how you can get ahead of your competition even in a saturated affiliate niche.
How to Beat the Competition Even in a Saturated Niche?
Let's be honest: In an affiliate marketing business, it's always a good idea to work on a low-competition niche.
But, affiliate marketing doesn't always have to be about working on a niche that's easy to work on.
You could also take up the challenge and start building authority in your niche.
However, that isn't an easy feat to accomplish, for obvious reasons.
More often than not, you'd have to compete with seasoned affiliates, so it'd take the investment of time and other resources.
But, the reward of working on a competitive but high-ticket affiliate marketing product is high, too.
Note: If you are a beginner, it's not a good idea to get into a competitive niche.
Let's jump right in.
Find the Right Keywords
Competitive niche or not, you can never underestimate the importance of keyword research.
Profitable affiliate marketing is all about finding the right kind of keywords; keywords that your target market is searching for.
Your niche keywords will tell you how easy it would be to rank on the first page of Google.
How do you find them, though?
We've talked about that in the "Finding the right affiliate marketing niche" section.
Let's take it from another angle: Competitor research!
You want to get ahead of your competition, right? Why not replicate their strategy?
So, go to Ubersuggest again, and plug in your competitor's site.

Source: Neilpatel.com
It'll show you their on-page SEO score, organic monthly traffic, and more importantly, the organic ranking keywords.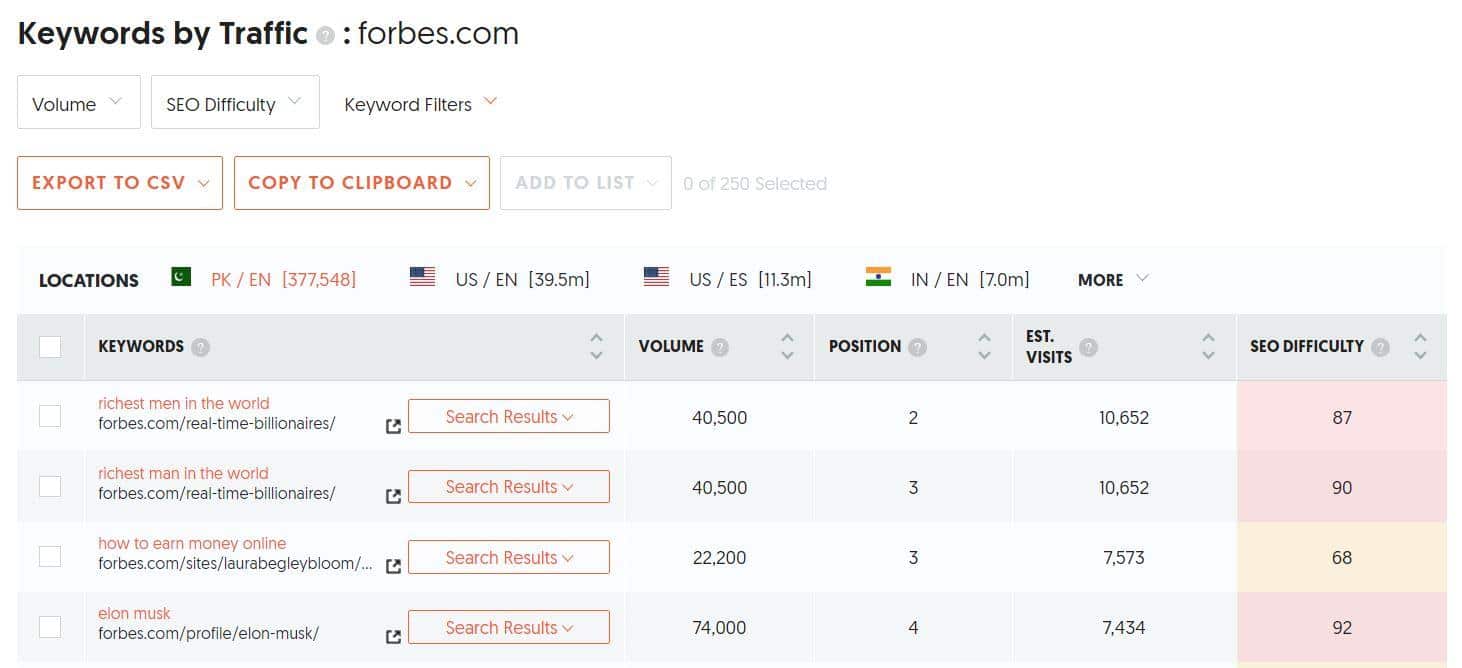 Source: Neilpatel.com
Next, find the keywords with a low SEO score and start working on them.
Produce SEO-Friendly Content
No matter what industry you choose to work in, there is no way around producing great content when you are an affiliate marketer.
Your target market or audience is only going to trust your recommendations when your content is good enough.
Plus, in order to rank, it needs to appeal to search engines, too.
But, what is SEO-friendly content?
Let's say you want to promote affiliate offers on your blog.
Here is how to produce content that gets Google to rank your web pages on its first page.
Include your target keywords: There's no denying that your content needs to appeal to your target audience.
But, what about the search engines like Google? They are not humans, so you need to appeal to them in a different way.
Including your target keyword in your content tells Google what it's about.
It helps you rank for the right terms, hopefully on the first page.
So, include your keyword in:
Your title tag
Your headlines
Your blog post's body
Image ALT tags
Meta description
And, conclusion
However, avoid keyword stuffing; it's not a good practice and can work against you.
Write Short Paras and Sentences: Your blog content shouldn't consist of long blocks of text.
It kills readability.
Include white space as much as possible while keeping the flow of the sentences intact.
You want to address one point per paragraph.
Include Images with ALT Tags: Including images within your blog posts breaks the monotony of text and improves their readability.
Moreover, your images should also have ALT tags.
ALT tags help Google to understand your images; it primarily uses ALT tags to explain images to visually impaired users.
Address User Intent: One of the most important things to keep in mind while producing blog post content is user intent.
You don't want to invest your resources in producing an informational piece of content for a commercial keyword. Or, vise versa.
For instance, if someone is searching for "Best hiking boots for wide feet", they won't be interested in reading hiking tips and tricks.
They have wide feet and are looking to buy suitable hiking boots.
Include Internal and External Links: Internal linking is when you link one web page of your site to another one.
It builds relevance of your content in the eyes of Google.
External or outbound links establish your authority, but you need to link to credible sources.
Establish Authority
The authority of your blog is largely dependent on the quality and quantity of the domains pointing to it.
See, a backlink is like a vote of confidence from another webmaster that your content is worth sharing.
The quality of your content is another thing that affects your authority.
Moreover, share your content on social media and online forums to get more eyeballs on it.
High-quality traffic eventually leads to authority.
The bottom line? Build authority by:
Creating online connections (create high-quality backlinks, mainly)
Producing great content
Build a Niche Following
According to data, there were 4.48 billion active social media users in 2021.
That's more than half the population of our globe.
It's fair to assume that whatever your affiliate niche, there is a sizeable audience around it on social media.
Let's say you want to get your foot into a competitive affiliate niche.
No matter how competitive it is on search engines like Google, building a decent social media following can help you get ahead.
That said, it does take time to build a following; adding value consistently is the key.
So, you've picked your affiliate niche and are ready to promote relevant offers; how do you get started?
Best Ways to Promote an Affiliate Offer
SEO and Blogging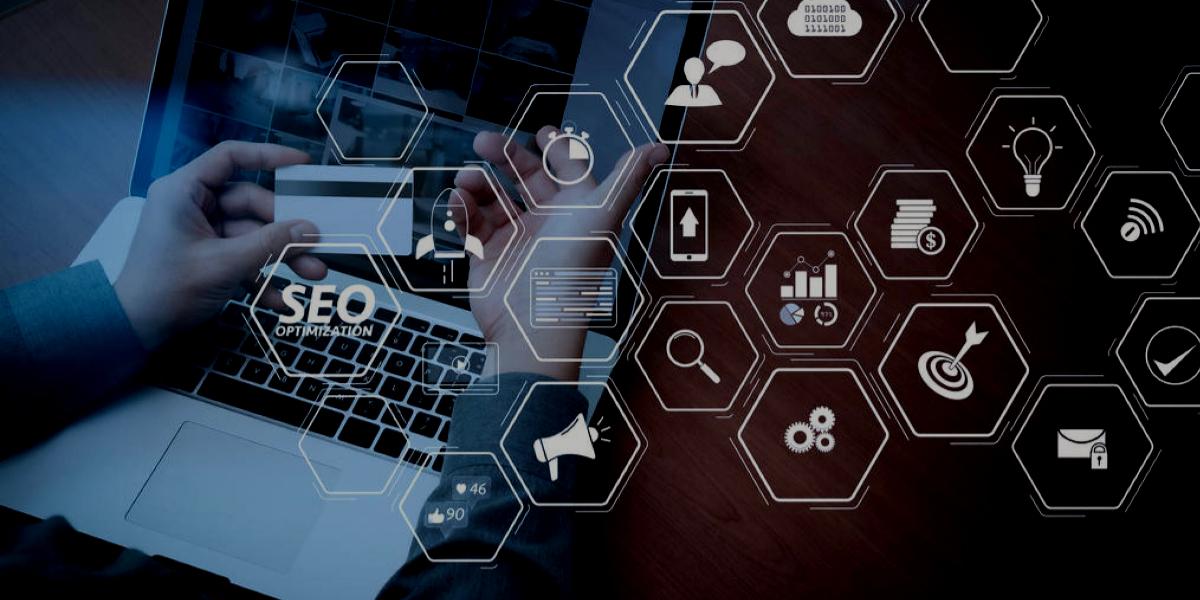 Probably the most popular and cost-effective method of promoting affiliate products is blogging and SEO.
The best thing about it is that you only need to put in the work once and can reap the benefits long-term.
For instance, let's say you want to sell gaming keyboards from Amazon.
So, you create an SEO-friendly blog post around the topic "Best gaming keyboards under x amount".
It gets ranked on the first page.
You start getting sales (or leads) on autopilot from that blog post.
Of course, you'd need to keep the web page updated and optimized for visitors.
Social Media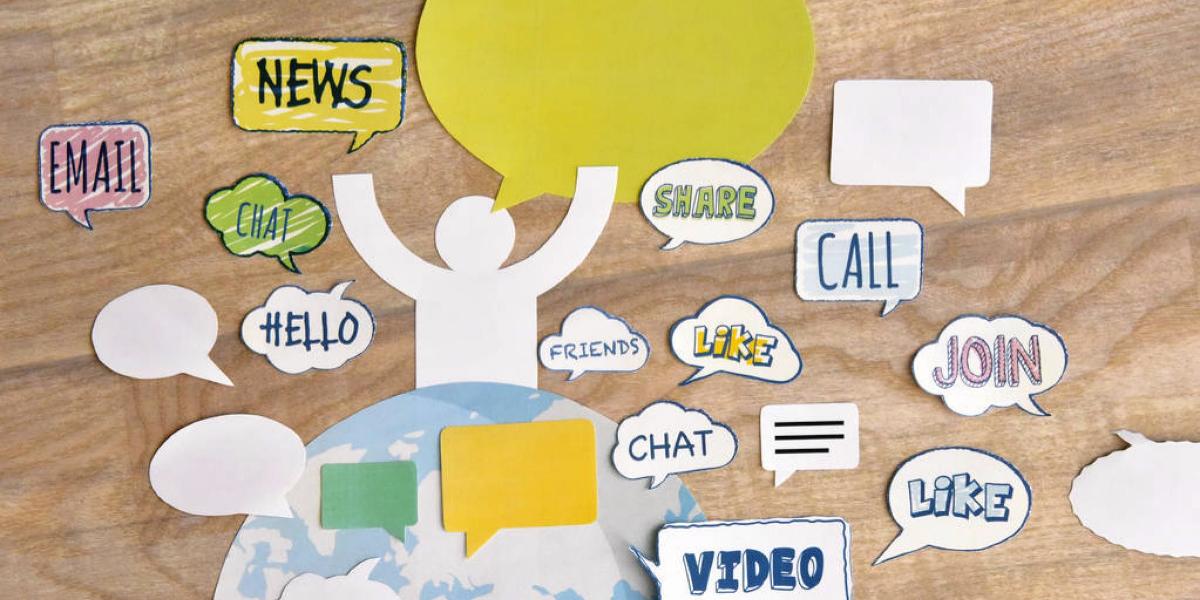 Social media can be a great source of traffic for your affiliate offers.
And, if you can build a social media following around your niche, it would be ideal.
Because then, you'd be able to get guaranteed traffic to your blog posts.
Ideally, you want your social media efforts to complement your blogging strategy.
For instance, Pinterest, a visual social media search engine has its own audience of over 431 million.
What you can do is find keywords for Pinterest, create relevant pins, and redirect its traffic to your blog.
Pinterest also allows you to include your affiliate links directly, but it's a better idea to bring your prospects to your blog first.
That way, they can make more informed decisions, and you'd get a chance to get them on your newsletter, too.
YouTube
The attractive thing about YouTube is that you don't have to create a website or even build a following to sell anything on it.
You can start getting views by creating high-quality, helpful videos around relevant topics right now.
But, like a blog, keyword research is an important part of YouTube organic marketing.
So, first, you need to find the search queries or keywords that your target market is searching for on the video hosting platform.
Fortunately, Ahrefs has a free YouTube keyword research tool.
Just put your main idea or keyword in there and it'll spit out a laundry list of related terms for you.
Source: ahrefs.com
You can use these keywords in your YouTube video's title, description, thumbnail, and tags to attract the right kind of people.
The nice thing is: YouTube allows you to insert your affiliate links in your video description.
So, all you'd have to do is:
Create helpful videos around fairly popular keywords
Include your affiliate link in the description and subtly ask your viewers to check it out
Just make sure to include an affiliate disclosure.
Email Marketing
Your social media and search engine presence aren't fully in your control.
But, your list is an asset that you can market to any time you want.
You can use social media and blogging to build your email list around a specific niche.
For instance, let's say you are in the health supplements niche.
There is a lot of stuff that you can talk about and help your audience with.
And, so you can produce great content for them and get them to join your newsletter.
Then, you can find affiliate offers in the health supplement niche and start promoting them through email marketing.
Paid Ads
While paid ads can be pretty effective at driving high-quality traffic to your site, they aren't ideal when you are just starting with affiliate marketing.
First, you want to make some commissions organically, and when you have enough ad budget, you can start leveraging paid ads, too.
Wrapping Up
This was all about "Is affiliate marketing saturated?".
It should be clear by now that affiliate marketing isn't saturated and it's not going to be in the near future.
There are tons of profitable niche ideas out there. And, it's possible to be successful even in a relatively competitive one.
From a business's perspective, an affiliate program is a great way of automating the conversion process.
So, it's reasonable to assume that brands will continue to utilize this form of marketing in the future.
And, as an affiliate, you'd keep on getting new opportunities to generate passive income streams.