The affiliate marketing industry is one of the most rapidly growing industries.
It's expected to hit to reach 8.2 billion dollars in spending in the US alone by 2022, a 2.8 billion increase since 2017. (Statista)
But with so many different strategies and methods out there, picking one can be pretty tricky. Besides, there is also a lot of wrong information that might lead you to waste your time and hard-earned money…
The good news:  You've already found the most effective way to promote affiliate products in SEO (backed by stats, which we'll look at later).
Furthermore, in this SEO affiliate marketing guide, we're going to walk you through every step you need to know to get started.
Plus, we'll also look at some tips from industry experts for some steps that you can run with.
Sound good? Then let's dive in.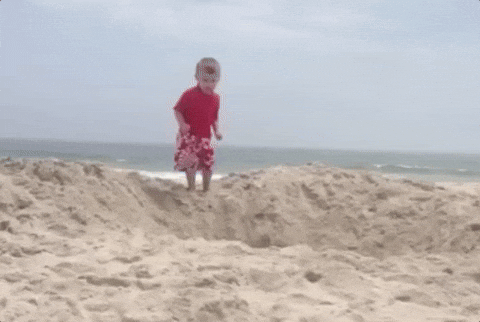 SEO Affiliate Marketing: How Does It Work?
SEO affiliate marketing works by you creating keyword-optimized pages for the search engine algorithm (usually Google), so they can rank.
These pages will contain your affiliate links.
And every time someone searches for the keyword you optimized for, your page will show up (if you've done good SEO).
This means if the user clicks on your page, then on your affiliate link, and makes a purchase – you earn a commission.
The cool thing about this is that your pages are working for you 24/7, and you can put your effort into creating new content.
Pretty cool, right?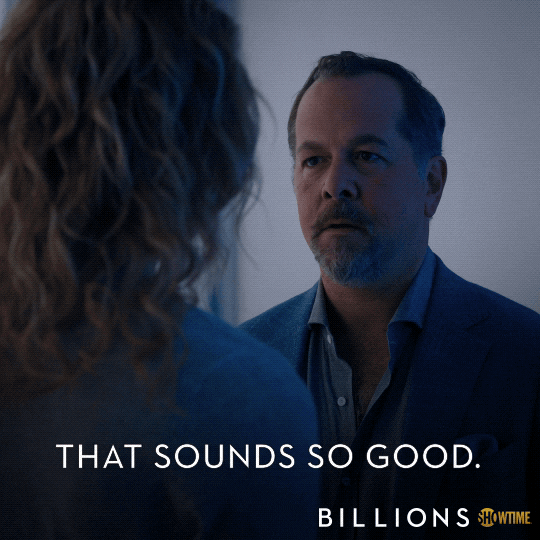 Examples of SEO Affiliate Marketing
Finding examples is relatively easy – because every time you search for "best (product type)" or "(product) review," – the results are affiliates.
Common affiliate keywords include:
Best Modifiers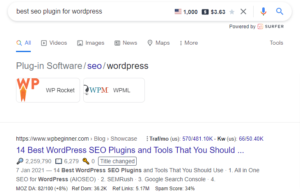 (Product) review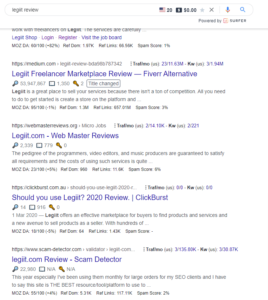 (Product A) vs. (B)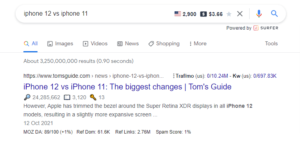 (Product) alternative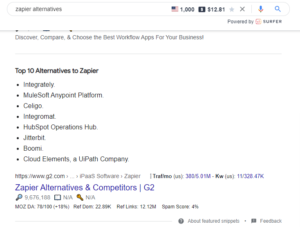 Is SEO Affiliate Marketing Effective?
Yes, but I'll let the numbers speak:
53% of shoppers say they always research before buying to ensure they make the best possible choice.
Here it's important to note that the majority of those shoppers will be using Google to research.
Content and blogs generate almost 40% of affiliate publisher commissions in the U.S.
For this statistic, it's important to note that blogging is the #1 traffic source for high-income bloggers (SEMrush)
68% of online experiences begin with a search engine
As you can see, these stats heavily show off why SEO is objectively the highest earner for affiliates.
And one of the main reasons for this is that the content you create once stays relevant for so much longer than on other channels.
Or even forever (i.e evergreen content).
SEO Affiliate Marketing Pros and Cons
Here are the pros and cons of SEO affiliate marketing:
Pros:
The stats back it to be the most effective way to promote affiliate links
It's got low barriers of entry and can be very affordable to start if you're doing the work yourself
It's one of the most effective ways in the long term to build a brand
It has excellent passive income potential because your pages are working for you 24/7
You can easily outsource a lot of the work, such as creating content, link-building, etc.
The asse you build (i.e., your site) is sellable, and you can sell it for 30x-40x of the monthly revenue
Cons:
It can take 6-12 months to start seeing real increases in organic traffic
It does take time to learn the different skills involved (content, link-building, etc.), and it can get technical.
SEO Affiliate Marketing: Getting Started
Okay… I think we'd both agree that SEO affiliate marketing is one of the most effective approaches out there.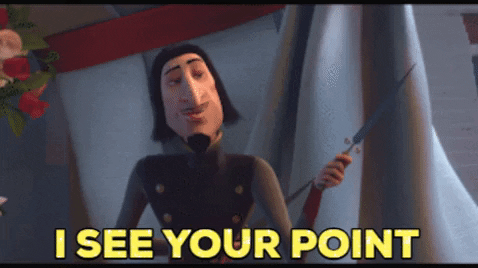 But, at the same time – it's also worth noting that if it's not done correctly, you could end up with wasted time and money. So, I wanted to walk you through the core steps you need to get right to succeed.
Niche and Affiliate Program Research
This step is crucial, especially if you're a beginner.
The four main things you want to analyze before jumping into a niche are:
The difficulty of ranking (i.e., competition and their authority)
The search volume for seed keywords
The legalities
The affiliate programs and their payouts
I recommend putting some effort into this because you don't want to waste your time later on. And of course, ideally, we want a niche where the competition is low, while the volume and payouts are as high as possible.
For this, you will need a keyword research tool such as:
SEMrush
Mangools
Ahrefs
Long-tail Pro
Researching Volume/Interest
Researching volume is the first step to ensure that there is interest in the niche.
A simple and free tool you can use for this is Google trends.
Now, this will be an extreme example… but remember the fidget spinner hype?
It vanished as quickly as it came.
So if we take a look at Google trends, this will be an extreme example of a niche you probably should avoid.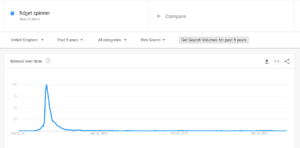 On the flip side, anything that is rising or even has the potential to be an excellent niche IF:
The difficulty is not too hard
There are no legal issues with it
There are decent affiliate programs
Then to check the volume of keywords in your niche, open your favorite keyword research tool and type in some seed terms (i.e., if your niche is Greenhouses, that's what a seed term would be)
From here, you should see some of the primary keyword suggestions and their volume.
If you see a lot of keywords with thousands of searches, this should suffice. And, you can work yourself by starting with very low competition terms.
Researching Difficulty
Researching difficulty is another crucial step that could BREAK your affiliate success. Why?
Because creating content in a niche where you can't compete with the competition is a complete waste of time. So, let's dive into analyzing the difficulty of the niche.
The most important thing you need to understand is that whatever the competition has, you need to get as well. Otherwise, it will be tough to rank above them.
Ready to outrank your competitors?

– Build stronger backlinks.
– Publish the best piece of content on a topic.
– Create topical authority with internal links.
– Have a faster website.

Do this & watch those rankings skyrocket ?

— Dylan (@dylansmarketing) October 18, 2021

When it comes to analyzing how competitive a keyword is, the main things you want to analyze are backlinks and authority. Why?
Because competing with high-authority sites that have 100s of links on every page will be VERY costly.
For this, you can use a metric like Ahrefs' domain rating using their free domain checker. And your keyword research tool will have keyword difficulty metrics too (usually 0-10, or 0-100)
When I go into a new affiliate niche, I like to look for:
A niche that has some keywords with 100-1000 volume where there are DR 25s or lower ranking
A niche where the lower volume keywords aren't filled up with DR 50s that are using the exact keyword or synonyms in their title
A niche that has volume on "best" modifiers (we'll discuss this later in the affiliate program section)
A niche where there are some really low competition keywords, even if they have 0-10 volume
Pro tip: When you first start this, it may feel like EVERY niche you find doesn't fit into this criteria. However, once you start getting a little creative and looking into sub-sections of niches, you should be able to find some.
Just don't rush this decision, because it's so important. Instead, consider looking around on Amazon, Walmart, or other marketplaces.
And also, consider using a niche you are interested in to write authoritative content, as Craig Campbell explains in the video below.
And what Craig mentioned at the end brings us to our next point.
Researching Legalities
Researching legalities is also a crucial step. This will not be an issue for most niches if you are selling "normal items."
However, if you are selling anything that could be age-restricted, like Craigs E-cigarettes, then this is something you should research.
Some examples include:
Anything in the adult niche
E-cigarrettes, vapes or hookas
CBD oil
Supplements and OVC drugs/medicine
Because this is so niche-specific, I can't give you all the info you need.
However, here are some things to look out for:
Check that you can advertise the niche on Facebook, Google, Instagram, etc. (even if you are not planning to yet)
The EAT requirements and whether you can fulfill them
The laws around being an affiliate for products/selling them
Researching Affiliate Programs
Most niches will have excellent affiliate programs, but what you need to look out for is the commission rate compared to the volume. Some niches only pay 1-4% but can make up for it because they have high volume and aren't that competitive.
That's one of the biggest things you need to research: The ratio of difficulty/volume/commission rate. From there, try to find a balance that will pay well, but won't be too hard to rank for.
In terms of finding affiliate programs, you can check the major networks such as:
ClickBank
ImpactRadius
ShareASale
CJ Affiliate
Or, you can also do a quick Google search for "best (niche) affiliate programs."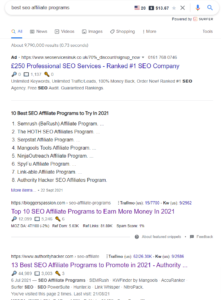 Killer tip: Another approach you can take is go directly to sites in your niche and see what they are promoting. To do this, just type in some keywords like best modifiers or product alternatives to find them.
Hosting, Domain, and Building Your Website
The next step is getting your hosting, domain, and setting up your website. This is something that I usually outsource because I'm not a web designer. However, if you use something like the Elementor, you can also build it yourself. It just takes longer, of course.
For this tutorial, we are going to go with a WordPress site. You can also use another CMS if you prefer, but most people including myself try to stick to WordPress.
Setting Up Your Website
For hosting & your domain, I recommend NameCheap, as they are very affordable.
I have a tutorial on my YouTube channel that will walk you through setting up a website. You can watch it and follow along as you build your site.
Quick guidance on the domain name:
Try to stick under 15 Characters
Avoid having unnecessary numbers, dashes, etc., unless it's part of your brand name.
Try to go with something unique & catchy, or include your niche… Or both
List of Recommended Plugins for SEO Affiliate Marketing
Once you have used the tutorial to set up your affiliate site, you need to download plugins to make your life easier. I wanted to include some of my must-have ones for affiliate sites, but you can feel free to add or remove any based on your needs.
Rank Math SEO or Yoast SEO – This is just your regular SEO checklist for your on-page. Both of them work completely fine, so it's your choice.
FTC Affiliate Notice – This will ensure you are in the green area when promoting affiliate links and won't get any issues with the FTC.
PrettyLinks – PrettyLinks is the most popular affiliate link plugin on WordPress. It has both a free version plus a paid version.
Link Whisper – LinkWhisper is one of my favorite plugins. Using it on this domain alone has increased my traffic by 9-10%
Elementor – Elementor is the page builder that will let you build your website. It's also what most web designers use.
Some security plugins like WordFence. Self-explanatory, it keeps your website safe.
Researching Keywords & Creating a Content Calendar
Researching keywords is another crucial step – and you should have a broad idea of how this works because we looked at it earlier.
How To Get Keyword Ideas
Getting keyword ideas is pretty easy because most keyword research tools will let you type in words and give you related keywords.
So, for example, if your niche is greenhouses, you can go and try a few variations.
Your keyword research tool will then show you related keywords, and you can then also see the metrics.
Besides this, you can also use the following methods (and check their metrics via your keyword research tool):
Keywords Everywhere + Google (Download this Chrome extension for free and add it to your browser)

People Also Ask on Google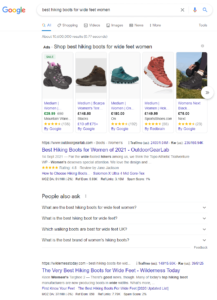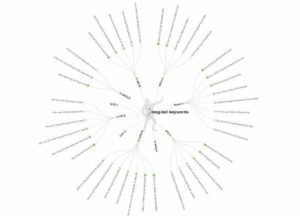 And of course, you can also take your competitors' URLs and put them into your keyword research tool to get ideas as well.
Finding Long-Tail Keywords To Kickstart Your Affiliate Site
One strategy that's pretty effective for a new site is starting off targeting REALLY low competition keywords around your topic. These are often long-tail keywords which are phrases that have 3-6 terms in them.
So, how low competition are we talking about?
Like 0 search volume keywords that NOBODY else is trying to rank for. Usually, these have a tiny bit of volume anyway, and from here, you can work yourself up:
After you rank for a KW difficulty 0, you can move to a 1 and from there to 2… So on.
This allows you to build topical authority while building up your rankings and trust.
How To Analyze Keywords To See Whether You Can rank
When analyzing the keywords, there are mainly 3 things you need to look at:
Content
External Backlinks
Keep in mind that these are not the only two ranking factors. For example, a competitor may make up for having fewer backlinks by having a lot of articles around one topic. Thus building their topical authority.
You can also boost your chances of ranking by doing the same, and following the best internal linking practices.
Analyzing The Competitions Links
The first metric that you can use is the KW difficulty in your keyword research tool.
HOWEVER, keep this in mind: Most keyword research tools display different numbers for the exact keywords, so you can guess they are not the most reliable metrics. This is because they are third-party.
If you wanted a more reliable idea of your competition, I would recommend looking at:
The Referring domains count to their domain and pages
The quality and quantity of links going to the page you are competing with
Because if you can compete with them in these two aspects, it's much more valuable than using 3rd party keyword difficulty metrics. Most keyword research tools will also let you check this, but if not, you can use Ahrefs free DR checker to get an idea.
And if you want to compete, you're likely going to need a similar number of backlinks.
Analyzing The Competitions Content
For this, I like to use my tool called Audiit.io – this will give you an instant overview of how thorough and optimized your competition is.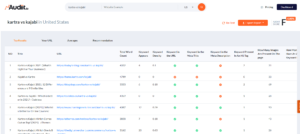 From here, you can look at what the top 3 results have done and do something similar.
Bonus Tip: If you see a low-authority result (based on backlinks) ranking high, you can consider taking that result into heavier consideration. Why?
Because they likely have killer content, which is the reason they are ranking. Of course, this isn't necessarily the case, so make sure to analyze it first.
How To Create a Content Calendar
Once you have the keywords you want to rank for, I recommend creating a content calendar to add the keywords you want to rank for. I recommend planning it so that you cover the easier keywords first, which
You can also use Legiit to plan your content calendar, and there are also some templates you can use below.
Blog Calendar Templates by Smart Sheet
Creating Optimized Content
Creating optimized content should be fairly easy because you have Audiit to guide you with most on-page factors.
However, you still need to make sure that you are following these essential optimization steps:
Also, make sure that you have relevant internal links to pass the authority nicely throughout your posts. For this, as mentioned earlier, I use LinkWhisper, which managed to increase traffic on this blog by 9.5%.
Technical SEO
Technical SEO mainly involves making sure there are no technical issues with your website.
Some of the main issues include:
Make sure there are no display errors and that your site is running smoothly across all devices
Ensuring there are no broken links that harm the user experience
Ensuring your site is lightning fast
Duplicate content
Having a clean URL structure
For this, you can use the Google search console and an audit report from your favorite tool (SEMrush, Ahrefs, Sitebulb, ScreamingFrog). If you don't want to commit to a monthly subscription with any of these tools, you can also check out my technical SEO audit service on Legiit.
Google Search Console
After you have connected your site to the Google search console, check that there are no issues that show up. If there is, it should tell you what the problem is for example, the font size being too small for mobile – from there, you can fix it and validate it as shown in the image below.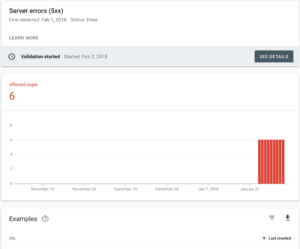 If it's something you're not sure how to fix, a quick Google search should help.
Link-Building
If you're in a niche that's somewhat competitive, link-building will be very important. There are SEOs out there that do fine without it. However, it's one of the most important ranking factors and the main what Google uses in terms of credibility.
I have a lot of other content on my blog that will walk you through building links, such as:
When building links, it's also important to reverse engineer your competition. Check what type of links they have, and try to get the same or similar ones.
Also, one approach that you can take if you're ever mentioning any other sites in your articles is contacting them. This can help you get more shares and backlinks back to your site, thus increasing your organic traffic.
SEO Content Tip: Send emails to sites you link out to.

Why?

It can help you build connections and they might share your article or link back to it.

And if not, you may be able to do a guest post for them in the future. pic.twitter.com/c1pDpD2NTP

— Chris M. Walker ?‍??? (@cmwalker) October 2, 2021
Bonus Tip: Social Media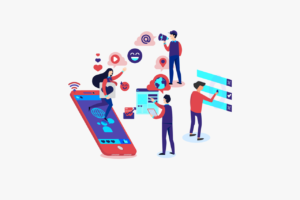 As we saw in the cons section earlier, it can take 6 to 18 months for a site to kick off. But that's why I would consider diversifying your affiliate SEO traffic with some social media.
Here's why:
Help your SEO and send trust signals to Google
Help you get some early email subscribers and sales
Enable you to get some early data in your Google analytics.
In terms of platforms, you're free to choose – but it depends on your niche.
However, some of my favorites for promoting a blog include:
Pinterest
Twitter
Facebook
With both Pinterest and Twitter, you can get away with posting your blog posts more than once. And with Facebook, you can create your group to build a community.
Final Thoughts
That's everything you need to get started as an SEO affiliate Marketer. I hope you have enjoyed this guide on affiliate marketing SEO. If you have any questions the Superstar SEO Facebook group is an excellent place to ask, as it has over 74,000 members in it.
Just remember to have patience, and stay consistent and you should see your site grow.
Check out related posts: 
Long Tail Keywords For Affiliate Marketing