Online Marketing is a game of fighting for your audience's attention. All businesses are becoming online-based. There are so many marketing channels available, and the competition is often fierce.
Knowing or not knowing some information about your website and competitors will decide whether your SEO will be successful.  For this case, SEO competitor analysis tools can provide you with useful information to help you make better decisions.
Do you have any idea what your SEO competitors are doing, how they perform in Google, and how much traffic they receive?
SEO competitor analysis tools will give you all answers if you want to rank higher by developing your organic strategy. And SEO competitor analysis tools will help you identify what your competitors on page 1 are doing to get the.
Most of these tools are free but have a paid version too. Let's jump into 14 free SEO competitor analysis tools that will help you dominate organic rankings.
Audiit.io

Audiit.io is the perfect tool for those who need a hassle-free, simple SEO tool. It is effortless to use, where most SEO tools have unnecessary complexity. It takes seconds to figure out how to navigate this newly released tool. 
"Audiit" shows where a page is stacks-up compared to the top 20 results on Google. Following that, it helps to update the page or fix any issues without any unnecessary steps.
"Audiit" is pretty straightforward; what matters to Google: delivering results based on search intent and user experience. You don't need a bunch of SEO tools to do those two things. It takes less than 5 minutes and provides you a detailed insight into your needs.
Audiit shows you 10 crucial ranking factors, and its "recommendation" option helps you identify the issues with your page quickly.
  It does this using the key on-page metrics that a page has to follow, such as:
Wordcount

Keyword density

Alt tags

And more
It also can run unlimited reports, which means you can check back frequently to see if anything has changed.
There is no doubt Audiit is one of the easiest and essential SEO audit tools on the market. It concentrates on the 10 results that they believe are the most important, making SEO approachable to everyone.
Audiit should be your top choice if you need a quick on-page analysis to see where you stack up against the competition!
Sign up for a free Audiit account here.
SpyFu

SpyFu is one of the most potent competitor analysis tools. It let you research your competitor's most profitable keywords. SpyFu allows you to research niches, new keywords, and specialized topics.
This tool shows you data of competitors' keywords in both paid search and organic search. It also gives you some profitable related keywords that help to optimize your Seo rankings.
SpyFu specializes in competitor analysis for pay-per-click ads. This tool lets you know what your competitor did during running ads, including keywords, ad history, negative keywords, ad split tests, and more.
With this tool, you also get the metrics of search volume per keyword, the number of clicks, cost per click, recently used keywords for PPC, etc. Overall, this is a suitable tool if you're focusing on Adwords.
Related: How SEO and Adwords Work Together
Ubersuggest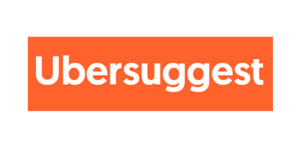 Ubersuggest is a free SEO tool that generates new keyword suggestions that can help you develop your content. This simple tool provides data for each keyword, such as monthly search volume, average CPC, PPC competition, and SEO competition.
There are three key factors to consider when spying on your competitors: top keywords, number of backlinks and the sources of those links, total pages.
With Ubersuggest, you can easily and quickly dig up and analyze this data. After this, you will be able to customize your strategy to outrank your competitors.
Ubersuggest also gives a vast insight on average backlinks, domain Score, content Ideas, traffic trend chart, and more.
It comes with a couple of free reports per day, which is why it's on this list.
Alexa rank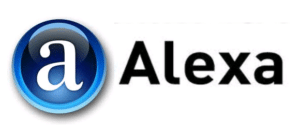 Alexa rank is the most popular free tool to estimate website traffic. With this tool, you can track your own and your competitor's global web traffic. Sometimes it is used for competitive analysis in online businesses.
Alexa helps you get data on traffic sources, monthly searches, monthly page views and unique visits, keyword analysis of competitors, audience perspectives, and so on. Alexa rank lets you know the daily pageviews per visitor, bounce rate, time spent on site, and demographics on your websites. Its robust data analysis gives you some insights. 
You can optimize your website, increase its online visibility, and rank higher in search engines. You can use the Moz toolbar to view the Alexa rankings of any website. It also informs your competitors' backlinks, traffic, keywords, and more. 
Alexa is one of those invaluable tools that can transform data into competitive value for your business.
The limited free version can be pretty helpful, especially in combination with other options on this list.
SEMrush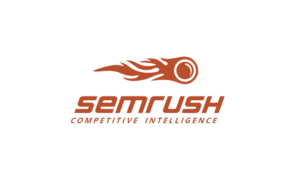 SEMrush is a powerful tool that allows you to do competitive analysis on every domain name and use analytics to enhance your promotions.
This tool's vital role is to spy on your competitors and gather essential data for content optimization. Result in you can upgrade your strategy. It helps to competitive analysis to find hidden opportunities that can encourage your written content.
You will find some remarkable features such as keyword research, competitor research, site auditing, and backlink analysis.
SEMrush provides real-time updates on search engine results pages (SERPs) and keywords. You can create reader-engaging content using your real-time keyword and competitive insights.
It allows you to analyze domains so that you can search competitors for low difficulty keywords.
SEMrush specializes in spying on your competitors and exploring your opportunities.
It comes with a couple of free searches per day, so you can use it to get some of your competitor's info. 
Ahrefs
Ahrefs is a fantastic keyword analysis and SEO tool that is popular for its high-quality backlink data.
This tool helps to know about your competitors' ranking content, the number of their organic traffic, and what content is performing well.
Ahrefs offers features such as backlink auditors, exploring link opportunities, keyword research, tracking keywords, organic visibility analysis, etc.
With Backlink analysis, you will get perfect backlink data with broken links. Its advanced Keyword research can analyze organic keywords as well as new keywords that your competitors use.
If you have any concerns about your keyword strategy, use a Content Gap analysis.Content Gap (in Ahrefs) is a method that will help you find out which keywords the competitors are using, but you aren't ranking for. 
In this process, you can identify the new keywords, competitors and improve the content's visibility.
SimilarWeb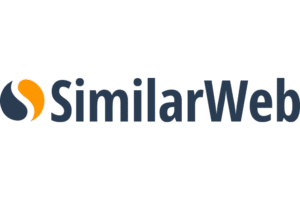 SimilarWeb is mainly a website traffic estimation tool; It can measure the overall amount of traffic received from various websites.
It is a perfect competitor research tool for analyzing a website, app, or platform. With this tool, you can see top traffic sources, referring sites, social traffic, and top search keywords of your competitors.
SimilarWeb shows the number of unique visitors your competitors generate each month.
This versatile tool includes the most accurate insight into any particular website traffic. These insights will help you prepare your marketing strategies, such as emphasizing organic reach or investing in paid search.
You can also review your marketing strategies' efficiency and learn about new traffic channels that you may be overlooking.
Quantcast

Quantcast is an audience research tool that uses online beacons and cookies to monitor web traffic.
You will get to know detailed information about potential customers using this tool, such as demographics, lifestyle and interest affinities, website, consumer insights, and conversion rates.
Quantcast provides traffic statistics focused on demographic details so you can properly optimize the campaign's audience. You also can compare that information with your competitors.
This information will give you a detailed visualization of your target audience. That will help you develop your marketing strategies, develop your marketing tactics, and make your media campaigns more successful.
SE Ranking

SERanking is a fantastic business tool in general. It is an all-in-one SEO solution that comes with all of the SEO tools you'll need to complete your online marketing projects effectively.
SERanking can help you with many SEO tasks, such as keyword research, competitive analysis, rank monitoring, website audits, backlink analysis, and more.
This SEO expert tool ensures that your plans are effective according to current trends and search engine updates.
SE Ranking is an excellent solution for small business owners, SEO professionals, and agencies. The platform is always accessible and familiar to work with.
SE Ranking will provide your competitors' average positions, traffic prediction, and website visibility. 
For each of your queries, the tool offers short information on the top ten websites. You also can add it to the 'Main Competitors' tab and track it for more information.
 Searchmetrics

Searchmetrics was initially designed for SEO agencies. It takes place quickly among the few tools. If you want a tool with organic & paid search and SEO and PPC options, you can choose Searchmetrics.
It gives you data-driven insights to help you get the most out of your online presence. The massive search and content databases in the world belong to Searchmetrics.
 Its Traffic Index metric will estimate the number of clicks on a search result on your competitors' related keywords.
Searchmetrics has its large dataset that will help to improve your content performance and rank higher on google. So you don't have to rely on third-party data.
Its big-data analytics will help you develop and update your content with strategies and directions to reach outstanding outcomes.
Moz

Moz provides both free and paid tools for businesses of all sizes. Link Explorer, Keyword Explorer, and Rank Tracker are three of the essential features.
Backlinks are vital for SEO. 
Moz helps you generate extra backlinks to your site as well as identify your current links. With this free tool, you can get a thorough backlinks analysis of any of your competitors. 
The "Spam Score" in Moz's Link Explorer is also helpful.
SEO professionals use 'Moz Rank' to determine Domain authority and Page authority while doing Link building with other sites.
Moz offers some free tools like- Keyword Explorer, Open Site Explorer, MozBar, Business Console, Business Listing, Research Categories.
Moz is a global and leading SEO tool provider. Website owners and SEO agencies use this tool widely in their SEO projects.
Google Trends

Google Trends is a free service that the search engine giant provides. It primarily focuses on keyword analytics and the most recent trends in SEO and content creation.
Google Trends isn't just for SEO and content marketing. This service will also help you keep track of your brand and competitors. Overall, Google Trends is an excellent tool for marketing purposes.
Siteliner

Usually, Siteliner is an on-page SEO tool. It is an excellent tool for scanning your website and detecting problems such as duplicate content, broken links, and page size. 
The purpose of Siteliner is to uncover some critical data that helps you improve your site and outperform your competitors. The best features of Siteliner are its unwavering speed and capacity to deliver results in real-time.

You can also use Siteliner to detect technical SEO errors, compare page sizes and load speed, balance internal and external links and replace broken links.
Screaming Frog
Screaming Frog is a desktop application and delivers fruitful insights for your SEO issues.
 It can crawl website links, script, pictures, CSS, and apps.
Screaming Frog is a fantastic site audit tool. It can provide many valuable statistics such as the number of pages, anchor text, security, titles, meta descriptions, site links, broken links, response time, ALT tags, and many more.
Screaming Frog is an outstanding tool and offers every user to crawl up to 500 URLs for free. If you love this tool, then you are not alone here; many SEO experts do. 
Conclusion
Here your Online business success depends on two things: your website's health and your competitors' data. At this point, SEO Competitor Analysis Tools comes as game-changing arms.
You may wonder why your competitors are outranking you and getting endless traffic. Don't worry. Select SEO competitor analysis tools that suit you. Dig your competitors' data, analyze that, audit your site, and fix it.
Read More on SEO 
If you have enjoyed this article, make sure to check out some of my recent articles below as well:
How To Get on The First Page of SEO In 24 Hours
Which SEO is Best in The Long Run? 
Freelance SEO: The Ultimate Guide With Everything You Need To Know