Organic SEO Services: How They Work and Why They're Important?

It's possible that you create the world's best website and still don't get any customers. Because for that, you need effective SEO!
You could try to take things into your own hands, invest in expensive SEO tools, and wait for the traffic to pout in.
But, SEO is tricky. You can't afford to implement the wrong strategies and put your business at risk.
Now, why would you take that risk when you can outsource all of your SEO tasks to the pros without spending through the nose?
So, put your trust in professional, experienced organic SEO services and focus on the strategic side of your business.
Organic SEO Services Meaning
Two types of results appear when someone searches a term on a search engine.
Paid ads
Organic results
You pay money to search engines like Google to place your ads on top of the organic search results. In contrast, there is no search engine cost associated with organic results.
However, you do need to put in the work to push your site at the top of the search organically. Your page should be high-quality, authoritative, and relevant.
But, there is a lot more that goes into effective SEO.
And, if you don't have the required expertise and experience, you'd probably do more harm than good.
So, what are organic SEO services?
Simply put, organic SEO services help websites/blogs improve their organic search engine rankings.
These organic SEO services can assess your website, identify growth opportunities, and implement their knowledge for a boost in organic rankings.
SEO has a lot of moving parts, so these services have a team of experts with a diverse set of skills.
They put their skills to use and improve your site's:
Structure and navigation
Sitemaps
Content
Keywords
Backlinks
URLs
And more!
What does all of that accomplish for your website? A long-lasting position at the top of the first SERP (search engine results page).
A major advantage of working with organic SEO services is long-term results without a major dent in your marketing budget.
Importance of Organic SEO
The truth is, organic search results never lost their importance. Sure, you can pay Google to put your site at the top for a while.
But what happens when you pull the plug on your ad spend? Your page vanishes!
With organic SEO services, you can stay at the top for a really long time. The only thing that can replace you is someone else putting in more work than you.
So, what would a top organic search ranking mean for your business? You get traffic on autopilot!
And, if your web page satisfies visitors' intent, a major chunk of that traffic converts into conversions.
Related – Local SEO Guide
Differences Between Paid and Organic (Free) Search Results
The difference between paid and organic search results go beyond their search engine positions.
One major difference is that users behave differently when they encounter them.
This is mainly because you can see a small "Ad" sign before every paid result in Google.

So, before clicking on a link, users know that they are clicking on an ad.
There is a concept called "Banner blindness." What this means is that people can now sense ads and tend to skip them.
This may be because they consider paid advertisements intrusive and less authentic. So, they give lesser value to them.
This works in favor of organic rankings. So, even if your competitor ranks higher than you by investing in ads, you can get more traffic.
Plus, you do have to pay search engines to put your website in front of a relevant audience.
And, you can't even be sure that your ad will attract the right kind of traffic. Use a broad match keyword when you shouldn't, and you will see what I mean.
With paid ads, it's easy to pour your marketing budget down the drain.
Moreover, as soon as you pull the plug on your ad, you stop getting traffic.
Whereas, with organic SEO services, you can rank on the top of the search and remain there for an indefinite period.
Done right, SEO can not only put your site on the first page, but it can also retain its position for years to come.
And, if the keyword you rank for has enough monthly searches, you attract leads almost on autopilot.
Our Organic SEO Services Process – Suggested SEO Techniques
In order to identify the SEO strategies that can help your site grow, you need to understand its issues first.
Because every site has different problems, the solutions are unique too.
So, an SEO audit is always the first step in the SEO process.
You don't want to invest your resources in fixing an issue that didn't need fixing in the first place.
Some websites have great content on them, but they don't have a good enough backlink profile.
Others have powerful backlinks but don't have good enough content to convert visitors.
Auditing a Website for Issues
No matter how many or what type of problems your website is facing, a thorough audit can help you identify them.
There are essentially three types of SEO audits:
Content Audit: A content audit is where you analyze your on-page content for any potential improvements.
Some of the content on your website's pages might need a complete overhaul, while others may be performing up to the mark.
A content audit also tells you whether your content is in line with your goals and satisfies user intent.
Technical Audit: A website with a sound technical SEO is easy to crawl, index, and rank on search engines.
A technical audit helps you identify any technical issues on your site.
Here is what a website technical audit might include:
Find crawl errors with a crawl report
Check HTTPS status
Check HTML sitemap
Check the site load time
Ensure mobile-friendliness
Eliminate duplicate and thin content
And more!
Clearly, it's a lot of work. So, you are better off outsourcing your technical SEO tasks to the pros.
Link Audit: In a link audit, you analyze your site for any potential problems in its backlinking profile.
In addition, a link audit is a great way of identifying any backlinking opportunities.
An SEO audit gives you a list of problems and growth opportunities. After that, you use different on-page and off-page SEO techniques to improve and retain your site's search engine rankings.
You may also like – Affordable SEO Services For Local Business
On-Page Process
On-page SEO strategies include everything you do to optimize your on-site content.
Improving the Content: Your website's content includes:
Body text
Headings
Title tags
URLs
Alt text
Meta description
Improving your website's content means:
Improving its quality
Using relevant keywords
Making the title and headings SEO-friendly
Keeping the URL short, simple, and relevant
Writing alt text for images
Including meta description
In short, your content should be high-quality, relevant, and easy for the readers and search engines to read.
You want to keep your content focused on specific keywords.
One of the best ways to find new and profitable keywords is by doing competitor analysis.
You find your competitors, see what keywords they are ranking for, and produce better content around those keywords.
Of course, you can only take inspiration from their strategy; you can't copy their content.
Improving the URL: Your web page's URL should be easy to understand for search engines as well as users.
It should be short and to the point. Users should be able to understand what your page is about by just reading its URL.
Improve Internal Linking: Connecting a site's web pages with each other is internal linking.
Internal linking is an important SEO factor. But, you need to have a robust internal linking strategy to boost your site's organic rankings.
Conversion Optimization: You can attract tons of people to your website, but if they are not converting, there is something missing.
Conversion rate optimization is when you tweak your on-page content to improve your conversion rate.
Let's say your website attracts 100 prospects a day, and only 10 of them take the action you want them to take.
The rest of them are hitting the back button.
Your conversion rate, in this case, would be 10%. You want to increase that rate as much as possible.
The single most important recipe for improving conversion rate is providing the solution to visitors' problems without any delay.
Conversion optimization most often leads to a higher return on investment (ROI).
Keyword Research: One of the most common mistakes webmasters make is that they just target high-volume keywords.
An important factor to consider before targeting any keyword is its intent.
A keyword can have one of four types of search intents:
Navigational: Here, people just want to navigate to a particular website. For instance, "Facebook login."
Informational: Where your prospects want to get information about a particular topic/concept.
Commercial: Where people are in the final stages of their buyer's journey, almost ready to make a purchase decision.
Transactional: Where users are ready to buy something or take action.
You don't want to target a commercial-intent keyword with informational content. Because, even if you rank for that term, you won't be helping people with your content.
The same goes for writing an informational article for a commercial intent keyword.
Off-Page SEO Process
You can produce top-notch content around profitable keywords. But, if you don't promote your site, you won't get the traction it deserves.
Link Building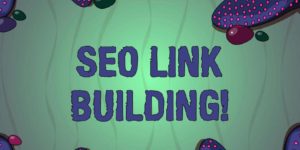 Website promotion also means that you build your authority with Google by having some high-authority backlinks pointing to it.
As your site's authority increases, it gets easier for you to rank higher on the first SERP.
The weight high-authority backlinks carry in the SEO world makes them one of the most impactful growth strategies.
While link building does require investment, it pays off in the long run.
Here are a few effective ways to build backlinks to your website:
HARO (Help a Reporter Out)
Guest posts outreach
Creating long-form helpful content
Creating infographics for other blogs
Broking link building
And more
You can try to take on the responsibility of building links, but it can get pretty overwhelming very quickly.
So, why not let the pros handle link building for you?
Link Balancing
Backlinks can be incredibly powerful for your site's SEO. But, they can work against you if they are not relevant, high-quality, and created at the right pace.
Plus, you also have to stay up to date with the latest SEO trends to keep your link-building strategies on the right track.
Effective link building requires a dedicated team of experts that have the relevant experience.
And, that's why you should let professional SEO services take care of all your link-building tasks.
Similar Article – On-Page SEO Optimization – The Complete Guide
Social Media Signals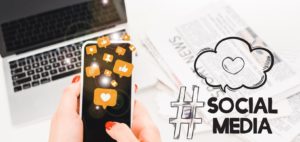 Social Media Signals
While not a direct ranking factor, social signals such as shares and likes are tracked and sensed by search engine algorithms.
Moreover, when social media mentions are coupled with the name, address, and phone number of your business, they are called citations.
Citations are similar to backlinks and can prove to be good for your overall Google rankings.
Your off-page SEO efforts won't stop there, though.
If you want to compete effectively, you want to implement the following as well:
Evaluate your competitor's backlink profile
Fix 404 errors
Fix broken links
And more
As you can see, there is a lot that goes into off-page SEO. So, it's a good idea to outsource these tasks to the professionals that know what they are doing.
The Evolution of Off-Page Optimization
Off-page optimization of a website is one of the toughest and trickiest parts of search engine optimization.
This is because it never stays the same and has been evolving drastically in the past few years.
The strategies that used to work wonders in the past have no significant impact on a site's Google rankings today.
The primary catalyst behind this change was the recent Penguin and Panda updates by Google.
The Panda update prevents thin or poor content from ranking on top
The Penguin update penalizes the sites that do keyword stuffing and implement bad link building strategies
While the updates broke the monopolies of a lot of sites, they opened a door of opportunities to others.
Before these updates, you could rank on the first page by buying cheap links. The number mattered a lot as far as backlinks were concerned.
So, the more backlinks you create, no matter their quality, the higher your chances of getting the top search engine positions.
As the search algorithms are getting smart, "the more, the better" doesn't work with backlinks.
Plus, your backlink profile can even make or break your SEO efforts. This means, if a high-quality backlink can improve your site's authority, a low-quality one can penalize it.
Search engines don't like manipulative SEO techniques, which is fair. These days, if you want to rank on the first page and retain that ranking, you have to follow the white-hat path.
Otherwise, you might temporarily trick the algorithm and make space for your site; the results won't be long-term.
And, you don't want your site to get penalized by Google indefinitely.
So, off-page SEO requires a well-thought-out approach and a backlink strategy that keeps your site in the good books of Google.
For that, you need the assistance of organic SEO services with the right portfolio and experience.
Organic SEO Services VS Digital Marketing
Online marketing constitutes everything from web design to content creation and distribution to organic SEO.
And, everything is connected somehow. So, to achieve your business goals, you need to have a holistic approach.
If you want your SEO strategies to work, you need to have a marketing plan that takes into account all the audience interaction channels.
Search engines are now smarter and more sophisticated than ever. So, competing in this scenario requires a lot more than just knowing a few SEO tips.
You need to know how search algorithms work and implement the SEO techniques that can improve your site's visibility long-term.
Implementing effective SEO techniques and keeping up with the changing SEO trends is a skill on its own.
So, to keep your site on the path to better search engine rankings, you need to work with seasoned organic SEO services.
Related – How Much Does Site Speed Affect SEO
Final Thoughts
Organic SEO services include everything that can help your site move up in search engine rankings.
These services include:
On-page SEO services: You want to optimize your site's content not only for search engines but also for users. On-page SEO services do exactly that!
These services also take care of the technical aspects of your website.
SEO can be tricky to implement, especially when search algorithms are changing so rapidly. So, it's a good idea to let the pros handle your site's every SEO aspect.
You may also like – How To Hire An SEO Freelancer The Right Way