On-Page SEO Factors: How To Get It Right EVERY Time
If you don't optimize your on-page SEO correctly, you probably won't any traffic from Google. To make things worst, you're probably going to be wasting hours of your time or spending thousands of dollars on content with no results.
And, there is also no point in building backlinks if you haven't optimized your pages correctly. So on-page SEO is something you NEED to get right.
To help you avoid these issues, this article breaks down all the on-page SEO factors, so you can start generating organic traffic.
Later on, we'll also look at a process I use to get these factors right for my own & clients' sites every time.
On-Page SEO Factors: A Complete Breakdown
On-page SEO is optimizing everything that's on your page for search engines. And the reason we need to optimize your pages is so that Google understands them.
This is also why there's not much point in building backlinks if you don't have your on-page SEO optimized properly – because Google doesn't understand your pages correctly, so backlinks won't "move the needle."
The goal of optimizing our page is to provide the user with the best possible and most relevant result.
Years ago, you could get away with stuffing your keyword all over the page, and Google would assume your page is the most relevant. However, these times are long gone, and doing so will do more damage than good.
Below, I've broken down the on-page SEO factors and how they work.
Content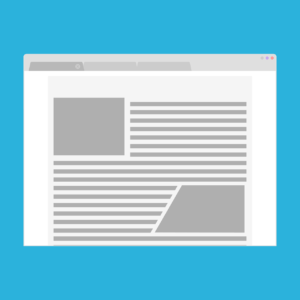 The main set of on-page SEO ranking factors relates to the content on your page. This is what the user will see, so Google wants to show them the most relevant and best result for the search query.
For Google to even consider your piece of content to be ranked, it has to be unique, at least most of it. If you're sharing quotes, statistics, or even large texts that users can find elsewhere – This is fine, as long as your text is 51% unique.
Length
The first on-page SEO ranking factor is the length of your content. Don't get this confused, thinking that you have to necessarily write more than your competitors.
However, what you should keep in mind is that you should:
Explain the topic well
Format your text clearly and remove unnecessary fluff
Have a similar word count to most of the pages already ranking in Google (for your keyword)
When writing your content, you should always keep these things in mind to explain how many words you should use. For example, if Google's results are displaying ten pages, all of which have over 2000 words, that's an indicator of how long your content should be… Meaning you will find it hard to rank with a 300-word blog post.
Later on, I will talk you through how you can look at the results and find their word counts in just one click.
Keyword Density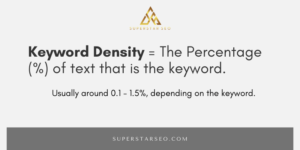 There's a lot of debate in the SEO industry whether keyword density still matters. Some say it does. Others say it doesn't.
If you want to be sure that you're following the best practices, look at the pages ranking in Google. Do they follow any keyword density patterns?
If yes, then you probably should too. But if the pages ranking in Google don't, you don't have to either.
Again, I will also show you a tool later that lets you see all of these factors in one click.
Additionally, many SEOs like to use the keyword in the introduction and final section of the article, as it helps establish the page's topic.
You May Also Like: How To Get On The First Page of Google In 24 Hours.
Media
The media on your page also plays a vital role because it's part of your content. Google likes to see custom images, video embeds, and any other relevant media – as the user will find this interesting. And it also helps keep the user on your page, which is a good sign for the behavioral ranking factors.
Of course, embedding many videos and adding a dozen images won't get you ranked alone – but it is a slight factor that Google considers. They don't want to send their users to walls of text, so that's something to keep in mind.
Natural Language Processing (NLP)
Natural language processing has started to play a role in on page SEO. This is one of the more complex and geeky things we could dive way deeper into. However, for this article, we're going to focus on the basics with some actionable advice around it.
Google's algorithm uses NLP to determine how authoritative a website is on the topic that they are explaining. It does this by looking at the keyword and related words that are often used in combination with it.
For example, if you're writing an article on losing weight, Google will want to see terms such as "metabolism rate" or other words that experts would use. If, on the other hand, you only use basic words like "Exercise" or "Eat healthily" and that's really all your article says… Then it's easy to determine that an expert did not write it and that the user may even know more than the writer (not good).
You can make sure that you are hitting these technical terms by using the SurferSEO tool. Or, if you are outsourcing your writing, you can give the writer lots of information on what terms to use.
That being said, you don't need to overcomplicate this either. This isn't a big issue in many industries, but it may be in the future, especially on YMYL (Your money, your life) topics.
The Code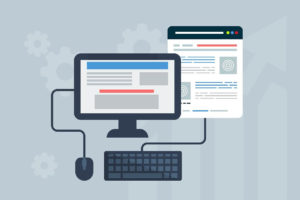 It's also essential that Google crawlers can actually access your content. For example, only available content after logging in can't be optimized because Google's crawlers can't access it.
Additionally, some website builders use code/technology that Google doesn't understand well, like HTML, not post-load (JS, AJAX, etc.). So, you can't optimize them either. To check whether your CMS or website builder is SEO-friendly, do some quick research on it. If you want a recommendation, I recommend the WordPress CMS, which is also what this website is hosted on.
Links On Your Page
Another small on-page SEO factor related to your content is who you have linked to within your content. Google likes to see that you're linking out to relevant and authoritative sources, not random websites with little value.
Again, this alone won't get you ranked at the top, nor will it completely sacrifice your SEO efforts if you don't link out to many pages. However, this is something to keep in mind as it is an on-page SEO factor.
Additionally, it's also vital that you link to related pages on your website, as this shows Google that your site is an excellent resource for this particular topic. Therefore Google will know if the user wants to learn more about it; your website is a good place.
This can help you increase your authority on that topic, which can help improve your rankings too.
Related: Internal Linking Best Practices (That You Can Implement Today)
Title Tag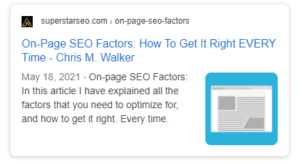 One of the most important on-page SEO factors is the title tag. The reason it's so important is that it previews what the page covers.
An excellent title:
Is somewhat intriguing (so the user wants to click it)
Includes the primary keyword you're targeting
Describes what the page will cover.
If you're on WordPress, you can use a plugin like Yoast or Rank Math SEO to change your meta title and description.
URL
Google also uses your URL to determine what your page covers. In most cases, you'll want to keep it as short as possible while still including the keyword.
For example, your URL should look like this if it's a blog post: www.yourdomain.com/keyword-here.
But if you are optimizing a page that is part of a category, you can also choose to have the category first like this: domain.com/category/keyword-here.
Having this type of structure and hierarchy will make it easier for search engines to understand why it's crucial.
Alt Tags & File Names
Finally, your images' alt tags help Google understand what the images on your website are.
Google's algorithm sees images as code, so you need to write the alt tag that Google can match whatever the user is typing in. That's why you should include the main keyword in at least one of your images' alt tags, as it will add to your overall optimization.
Also, make sure you have the main keyword inside a filename too. If you download the image from somewhere, just hit rename before uploading it to your website and add in the keyword.
How To Optimize a Page For SEO Perfectly
Now that we have covered the on-page SEO ranking factors, I wanted to show you my method for finding guidelines in just one click.
For this, I created a tool called Audiit.
Audiit shows you guidelines on all the on-page SEO factors based on how the top results have optimized their pages. All you need to do is add in your keyword, and it will spit out a report that gives you an overview of exactly what your competitors have done:
For this example, I used the keyword of this article. And as you can see, most of the pages that have covered the exact keyword are around 2,000 words. The other articles that are ranking are broader topics, so their word count is higher.
Toward the middle and bottom, there is also one result with 2900 words, and one with 850… But if we look at the ones with our exact keyword, the average would be around 2000.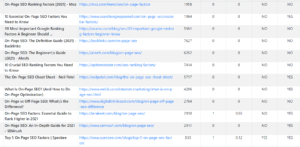 You can also use the tool to find averages or compare your existing pages to the ones ranking.
As I am the founder of the tool, and it's still in the early stages, you can get a lifetime deal for just $49 (with unlimited reports). If you would like to take advantage of this offer, you can use the button below.
Related SEO Factors (That Technically Aren't On-Page SEO)
I also wanted to briefly talk about related SEO factors that are still optimized on your website but technically aren't on-page SEO.
Technical SEO is related to fixing any technical issues with your website. This could be making sure your site loads fast, ensuring there's an SSL certificate, crawl issues, or anything else that makes your site hard to understand for Google – or hurts the user experience.
All of these issues are things inside your website, so I thought I'd briefly mention them.
Behavioral ranking factors
Another set of ranking factors relate to your visitors' behavior before and while they are on your website such as click-through-rate (CTR) For example, if most of your visitors click on your result but then bounce and go to one of your competitors, this will harm your search performance.
However, you fix this by changing your page, which is why I thought I'd briefly mention it.
Free On-Page SEO Checklist
I also wanted to give you a quick checklist that you use to ensure your pages are optimized fully.
Here is the on-page SEO checklist:
The Meta Title includes the main keyword you're targeting and is the right length.
Your URL structure is short and includes the main keyword
You have included internal and outbound links
You have included media
Minimum one-alt tag contains the main keyword you're targeting
The word count and keyword density is similar to pages ranking for that keyword (Again, use Audiit for this)
The primary keyword is in the file name of an image
You have chosen a relevant category
Frequently Asked Questions
I also wanted to cover some frequently asked questions around the on-page SEO ranking factors.
What Are The On-Page Factors?
On-page factors are Google ranking factors that relate to anything that's on your page. For example, your URL, content, media, meta information, and anything else you edit on your page. We optimize these so that Google understands what our page is about.
Besides Optimizing a Page – What Else Do I have to do to rank in Google?
Besides optimizing your on-page SEO, you still need to ensure you have no technical issues and build backlinks (off-page SEO). Combine these three things, optimize well, and you should rank in search engines.
If you would like to learn more about technical SEO and building backlinks, check out the resources below.
How To Build Backlinks For Beginners
How Much Does Site Speed Affect SEO? 
How Can I Optimize One Page For Several Keywords?
You can optimize for several keywords by incorporating them into your content, headings, alt tags, etc.
For example, if you're writing a review of a computer, and you want to build a question keyword into the content, you could:
Add a section under its own heading (The heading being the exact question: For example, is the X computer good for gaming)
Write a clear and concise answer under the heading
Add a relevant image with the keyword in the alt tag & filename
You can do this with as many keywords as you like, assuming the content is still easy to read and makes sense.
Is The Meta Description Important?
Yes and no. It's important because it's part of your snippet, so a nice meta description could make your result more appealing, resulting in more traffic. However, including the keyword inside your meta description will have no impact on your rankings.
Additionally, most users probably won't look at meta descriptions too much before clicking on results; they focus on the title.
Final Thoughts
That's it. I hope you have enjoyed this article on the on-page SEO factors. Just remember to use the checklist because it's quite easy to forget certain tasks like adding a file name or alt tags. Also, always make sure to keep in mind the results that Google shows and do something similar.
You May Also Like: How To Do SEO For a New Website