Ultimate Guide To SEO Outsourcing
By now, you know that SEO is vital for the success of a website online. You are also aware that you should always be dedicating some of your attention to it. However, you just don't have the time. You're finally coming to terms with the fact that you can't do it all alone, and you're probably thinking about outsourcing your SEO needs. But, how do you go about it?
Due to the relatively high barriers to entry when it comes to effective SEO strategies, outsourcing makes sense to many businesses, both large and small. While it's easy to develop some form of in-house SEO, it'll be quite difficult to match the results of an outsourced SEO partner, unless you have people on your team dedicated to ensuring consistent SEO growth.
So, should you learn everything there is about SEO outsourcing and implement it yourself? Well, the answer is a big no " unless you have the time on your hands.
Small and medium sized businesses can benefit from Outsourcing their SEO because, in most cases, it's not feasible to hire someone to do this full time. On the other hand, for half the salary of a full-time employee, you can get an expert SEO outsourcing service to handle everything for you.
For the larger companies, having an outside partner consult and implement SEO outsourcing strategies is very important, since the internal employees are less likely to drive innovation while working on one site, and have to deal with internal politics, which can be very distractive.
What are the Best Ways to Outsource your SEO?
When outsourcing your SEO, there are multiple paths you can take, but be sure to choose the right one carefully. You have the option of outsourcing to a company that strictly offers SEO services, or you could hire an SEO expert. You can also choose to work with an SEO freelancer, who will fulfil your occasional search engine optimization request, or, you can partner up with a full-service marketing agency to execute your SEO strategy, while facilitating any other digital marketing strategy you might have.
Choosing the right way to go might be difficult, but we're here to help. Below are the four main options you have when outsourcing your SEO:
1. Independent SEO Freelancers
You can find these on platforms such as Legiit. Freelancers can essentially perform various SEO tasks quite reliably and at a relatively low cost. A key advantage of working with an independent freelancer is that for a small price, you free yourself of the time that it would take to learn how to execute SEO tactics properly, as well as the time you'd need to actually execute the techniques or strategies you learned.

An independent freelancer is the perfect choice for the business owner who requires minimal outsourcing, or one who doesn't have huge requirements for content development projects or link building campaigns. When working with freelancers, you have the flexibility of choosing a freelancer that meets your requirements, at your own convenience.
Nonetheless, it's worth mentioning that the digital marketing industry is so dynamic that it's practically a full-time job to keep up with the latest developments and updates. For this reason, if the freelancer you choose isn't up to speed with the SEO requirements and emerging trends, they could deliver work that's out of date. Moreover, most websites require more than just the occasional SEO work, meaning the cost of hiring a freelancer could add up rather quickly.
2. SEO Contractors
The benefits of working with an SEO expert/contractor are quite similar to those of working with an independent freelancer. Nonetheless, based on the position of the contractor in comparison to that of a freelancer, you're more likely to build a better relationship with the contractor.
An SEO outsourcing company can perform highly technical and comparatively more accurate SEO work than freelancers, though they are mostly a single person. So, if the contractor you hire is also working for additional clients, you might find yourself waiting for longer than you'd wish to have the SEO tasks completed.
3. A Dedicated SEO Company
One key advantage of working with an SEO company is that you will be working with an actual company, not just one person. As such, you will not only free yourself the time and trouble of learning about the SEO industry, executing the learned techniques, and keeping up to terms with the vertical, but your point of contact will also be a part of a larger, more diverse team of SEO professionals.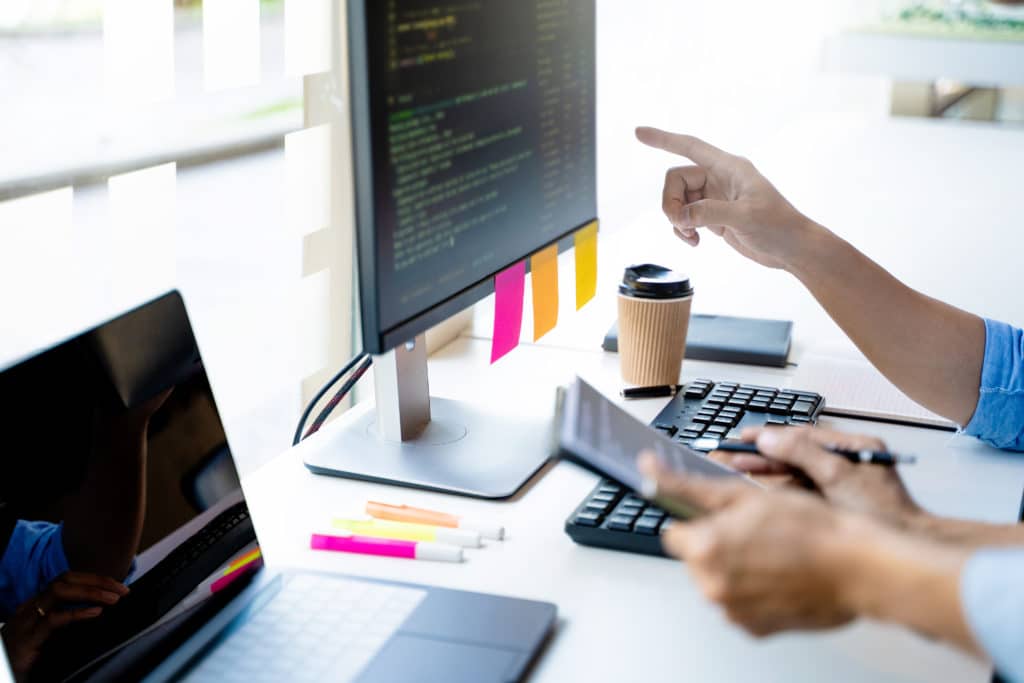 Typically, SEO outsourcing companies are made up of a team of professionals in the digital marketing industry that works together on daily tasks. They often communicate about fresh ideas and the strategies they deem successful day in day out. Your business and marketing campaign will therefore benefit a great deal from the collective knowledge and experiences of the group.
That said, the greatest weakness of working with an SEO company is that they might be restricted in the kind of tasks that they can do for you. For instance, if you need your website re-designed or a non-SEO task performed, you'll have to hire another person/agency to help.
4. A Full Service SEO Agency
Just as with hiring a dedicated SEO company for your outsourcing, hiring a full-service agency means that you will be working with an SEO team instead of relying on the knowledge, creativity, and experience of one person. The difference is that the agency will be able to accommodate all of your digital marketing needs under one roof, usually with one email, call, or meeting.
With an agency, you'll most likely have one main point of contact, which will ideally manage your account and ensure proper coordination in all the services that you request. This lets you execute any digital marketing strategies on your sleeve successfully, and achieve your unique marketing goals. Plus, when you outsource your SEO to full service SEO firms, you will be working with them closely on a regular basis.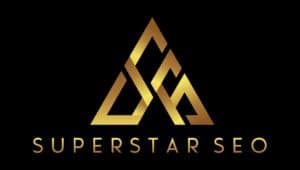 As part of the service, your consultant will research about your industry and what makes your business unique. Ideally, they will become an extension to your marketing department, which should take a great deal of weight off your shoulders.
Think about the amount of time you could potentially save by not having to facilitate communication between your SEO outsourcing provider and your web developer, PPC manager, and your designer. With an SEO agency, you will not only avoid being the intermediary between multiple services, but you'll also see a faster progress on all of your marketing tasks.
In addition, a full service agency allows you to benefit from working with a professional team of digital marketing professionals, rather than just SEOs. Their team members will most likely be email marketers, copywriters, and social media marketers, who have probably worked on hundred (if not thousands) of websites in multiple industries.
Initially, you might not see the value of the team having worked with clients across many industries, but it's very valuable. Keep in mind that they have a broad scope of experience working with websites from various industries, with unique challenges, different goals, while targeting different personas. This means that if there's an issue with your site, they've probably already come across it before and strategized a solution for it. If not, then it's highly likely that someone in the agency already has.
What is the Expected Cost for SEO Outsourcing?
Sometimes an SEO firm can cost as little as $500, while other can go closer to $2,000 and above. Below are some general ideas about what you might pay for the outsourced SEO services and what those prices will get you.
• $500 and below: Likely ineffective or outdated, often spammy.
There are several companies that offer SEO services for $500 or less. Some local agencies might offer this as an add-on service for their web design services. And while you can genuinely get some basic SEO services for $500, you generally get what you pay for.
Companies that offer such "too good to be true" kinds of SEO deals are doing a disservice to themselves and their clients, since proper SEO requires time, which translates into more cost. Don't forget that it takes a lot of time to write high quality content, reach out and get guest posts and other linking efforts off the ground, and to make sure that the website is technically sound for best results. So, if it doesn't cost real money, then it's not unwise to expect poor SEO results from outsourcing.
• $500 to $5000: Recommended for most businesses
This is where most providers are, and is probably the ideal level for most small and medium sized businesses. Prices at this level allows the person doing the SEO to spend ample time or resources to perform the various activities, including link procurement, content writing, making sure that the technical elements of the site are improved, and targeting the SEO effectively. At around $1,000, the engagement might include much less links and content, and on the higher end, you can expect more high quality links and content.
• $5,000 and above: Enterprise-Level SEO
These retainers are more likely to be a jurisdiction of mid to large sized companies that have already established the value that SEO brings to them. They are quite common in industries where consumers make purchase decisions from searching around and visiting the company's website. While this is common in a wide range of companies, it's important to note that companies that are yet to prove that organic traffic is a significant source of revenue shouldn't invest in this tier of SEO services, but try out the lower tier first to ensure its effectiveness.
What to Look Out For When Outsourcing your SEO
There are so many spammers out there, and they are all eager to sell you bogus claims. Here are a few pointers to look out for:
Claiming they can make you rank fast
SEO is a delicate process, in that if you rank fast, it doesn't necessarily mean that the ranking will hold. Worse, if you fail to continue optimizing your site, your efforts could drop rather quickly. Ideally, you want slow, deliberate gains, and more importantly, real gains that stick. Some forms of SEO can be rather volatile, and can even attract a penalty from Google. Frankly scary! It's best to find someone who will take you slow and steady rather than risk getting a penalty.
Guaranteeing Substantial Rankings
Although you want your provider to be confident, you don't want them too confident. Guaranteeing huge rankings is often associated with non white hat SEO services, which could turn at any time and burn you after the engagement. Legitimate SEO companies never take this approach during their sales efforts.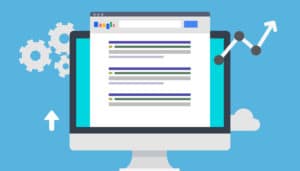 Furthermore, if an SEO gives you ideas about what the expected returns might be, that's a possible red flag. They need to at least know something about your industry (top keyword rankings, consumer behavior, etc.) and your competition before giving any figures; it's just not realistic.
SEO is an incredible digital marketing tool. However, it's not always amazing for every scenario or industry. Steer away from anyone who preaches the magic of SEO in your situation without actually knowing your circumstances first.
How to Outsource SEO In 7 Simple Steps
Below are some tips that can help you outsource your SEO properly in order to get the results you want.
Step 1: Find a Reliable Service
The success of your SEO largely depends on who you work with. If you make a good choice, you're most likely to get good results. However, a poor service might make you lose faith in SEO, or worse, get you a penalty from Google, based on the methods they used. Here are a few best practices to look for in SEO experts to help you find a reliable service with a proven track record.
• Case studies and success stories: Virtually anyone with basic knowledge can claim to be a professional SEO. However, what distinguishes people who really know SEO from the scammers is their background and history. Be sure to ask the SEO company to provide you with examples of their previous SEO work, including reports that demonstrate how they increased organic traffic. Carefully look at these examples and look over the website in question. How easy is it to find the website in the results? When did they start working on the site? How competitive is the niche?
• Level of experience in the industry: As mentioned earlier, SEO is one fast-changing industry, and being able to cope with the changes and keep up to terms with the latest development requires expertise and dedication, along with the necessary experience and knowledge. When was the company registered, what's their experience, and where are they located?
• Deliverables: What deliverables can you expect from their engagement? Do they send you monthly reports that highlight progress? Do they have a definite starting point, specific goals, or milestones in their agreement? When does the company consider a campaign successful?
Step 2: Be Clear about the Metrics that are Important to You
You know exactly what you want to see. You could have 2 or 3 keywords that you want to beat your competitors for, but above all, you want to get more qualified organic traffic from the search engines to earn you more revenue.
A good start is creating a checklist of the metrics (or key performance indicators " KPIs) that you will use to assess the SEO service. Share this with the company so that they have a powerful and clear guidance on what you want. This way, they will be able to tell whether they are falling short, or living up to the standard.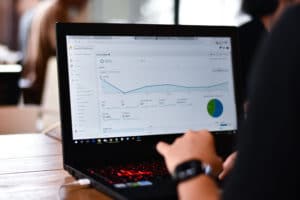 You can even choose to come up with these KPIs collaboratively, through which you can establish the most important goals that will allow the engagement to progress along specific lines and towards something that both of you can be proud of. If the project isn't a success because a certain goal wasn't met, you can still part with one another amicably and on clear terms because the criteria for success were mutually clear.
Step 3: Look beyond SEO
SEO is not just about optimizing your website for search engines. Outsourcing your SEO should be essentially outsourcing your entire internet presence. This means that the kind of services you get should go beyond SEO; in fact, SEO is just part of a proper internet marketing campaign.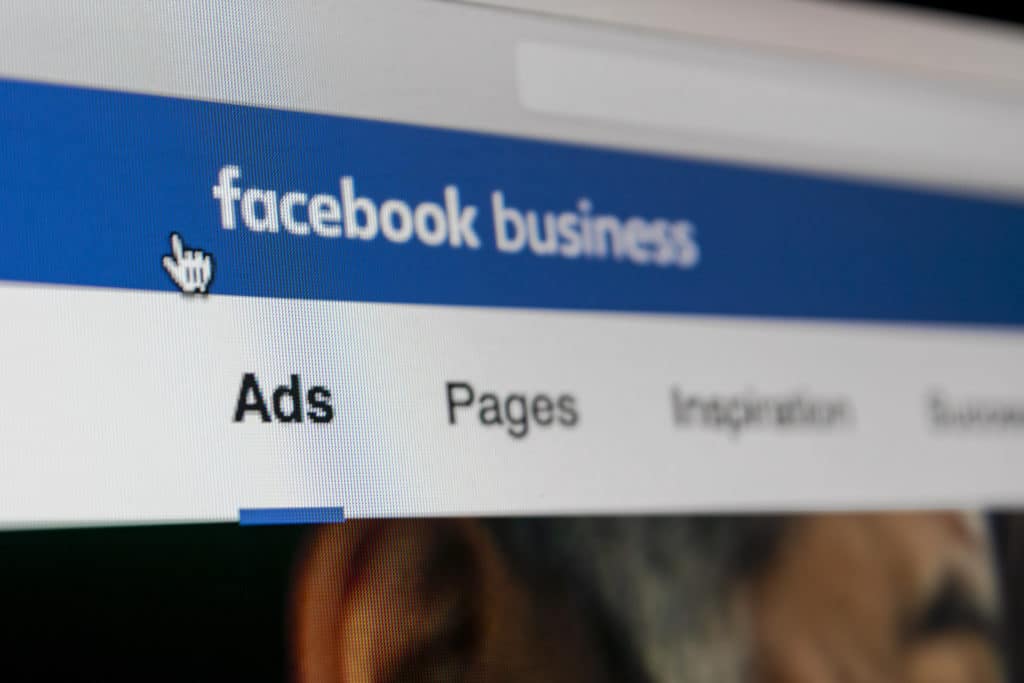 The company you outsource to should be able to manage your PPC campaigns, Social Media, email marketing, etc. and give you recommendations on how different technologies and strategies can help your business grow. Such actions will go a long way in producing a good return from Outsourcing your SEO instead of resulting into cheap, black-hat tactics.
Step 4: Set Measurable Targets
Before putting your signature on the contract or paying any cash, make sure that you agree with the company on the deliverables. Find out what their deliverables will be at the end of the projects. These could be a report with an action list, more traffic, better rankings on Google, or more Facebook followers.
Ensure that the targets you set are measurable and don't make any agreements on general terms. One good thing about the internet is that so much is measurable, and an SEO project should always have precise, measurable targets.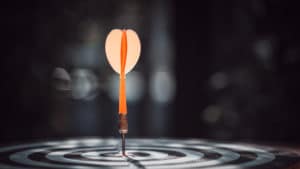 Step 5: Have an Action Plan
Proper SEO campaigns span across several months, not weeks or days. As such, it's important to have a detailed plan outlines your immediate targets and milestones. What do you want the consultant to execute every month, and what do you expect from this?
A great way of knowing exactly what action you need is asking the SEO consultant to perform an SEO audit for your site before you begin the project. Although you might have to pay a reasonable amount for this, its outcome will list the recommended actions, which can ideally be translated into an action plan.
Step 6: Think Long-term, and Keep Your Budget Low
When outsourcing SEO service, it's important to note that great results might take a number of months and even years. For this reason, if your business relies on the internet for sales, it's better to lower your monthly budget on SEO projects and spread it across several months.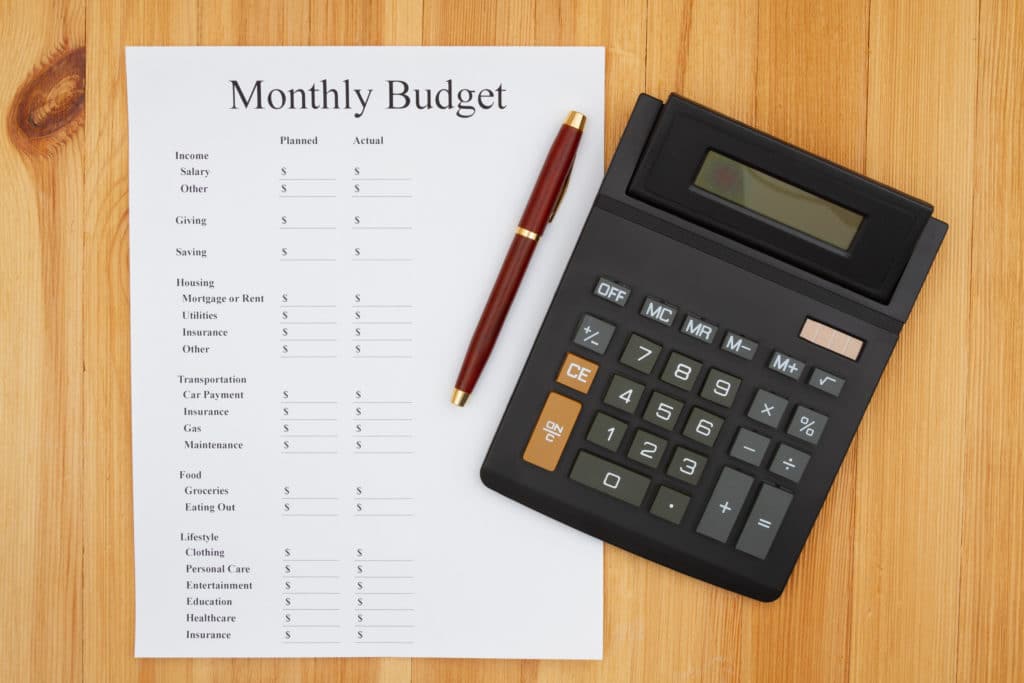 For instance, if you intend to spend $10,000 on SEO, you can reach an agreement where you spend $500 a month for 20 months instead of spending $2,000 for 5 months. Of course, this will depend on a number of factors, and it'd be best if you discuss this in detail with your SEO before signing the contract.
Step 7: Monitor the Progress Monthly
Just like in any other project, monitoring an SEO outsourcing campaign is crucial. Of course, you don't want to keep paying money for more months than necessary to complete the work, or when there are no clear results. The easiest (perhaps best) way of monitoring the results of your SEO outsourcer is asking them to provide detailed monthly reporting.
In this report, they should specify the different actions they took for the month, the average hours spent per task, and improvements in terms of social media, traffic, user engagement, etc.
What is the ROI of SEO Outsourcing?
Based on your industry or niche, the ROI of your SEO outsourcing can be quite high. Nonetheless, it's important to be realistic in terms of your expectations and the actual opportunity in the search traffic for your site. Be sure to track the dollar value of the leads and/or sales generated from your organic growth. Some ways of determining your return on invetment for Outsourcing SEO include: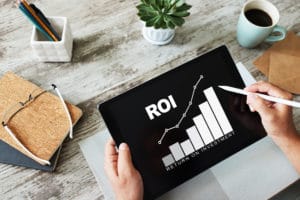 • Finding the actual value of a lead
• Setting up your ecommerce reporting
• Tallying up the results and making sure that the SEO is bringing in revenue and saving you money on SEO tools
How Long Does It Take To Get Results?
As mentioned earlier in the post, it will take a solid amount of time to see results from your SEO; about a year for significant movement. As such, you need to be a little patient. Nonetheless, there should be evident gains and traction within the first 3 to 6 months.
In case the value isn't clear within a year, major changes are needed. In such a case, consider getting a new partner. If this is your 3rd or 4th SEO hire, evaluate whether SEO is right for your situation.
That's it for today. Thanks for reading all about SEO Outsourcing. We're confident that you will find the perfect SEO service for your situation. Good Luck!
Learn More At: https://dfyseo.com/