Best Fiverr SEO Gigs: A List That Skyrockets Rankings
If you want to increase your rankings with the best Fiverr SEO gigs, you're in the right place.
I will walk you through some of the top Fiverr SEO gigs that have helped me increase my rankings and rank million dollars worth of keywords for myself and my clients.
I will also walk you through some gigs that famous SEO influencers like Craig Campbell or Matt Diggity use.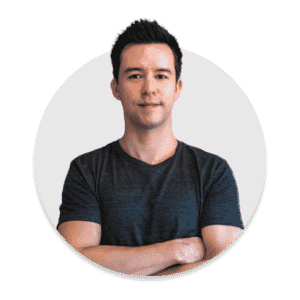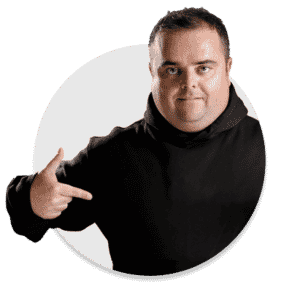 What Are The Best SEO Gigs On Fiverr?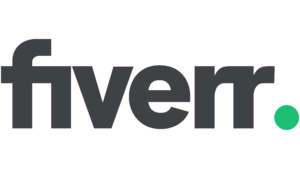 Fiverr is a mass-marketed freelance marketplace, so finding the right SEO services can be tricky.
Especially since everyone on the platform calls themself an SEO expert, it can be pretty hard to figure out who to trust.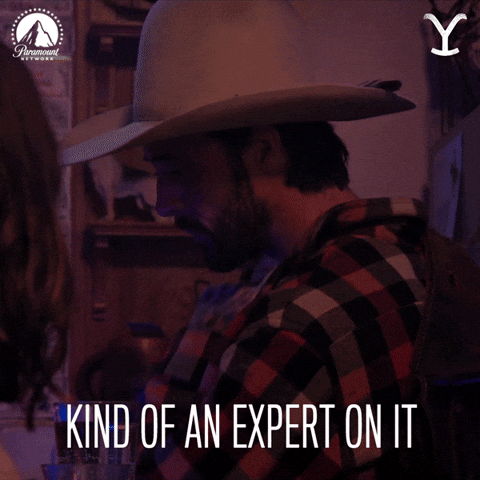 The types of SEO services you can find on Fiverr are:
Content
Backlinks
Technical SEO gigs
What Should You Be Careful Of When Purchasing Gigs on Fiverr?
When purchasing Fiverr SEO gigs, you have to be a little careful of the services you're buying.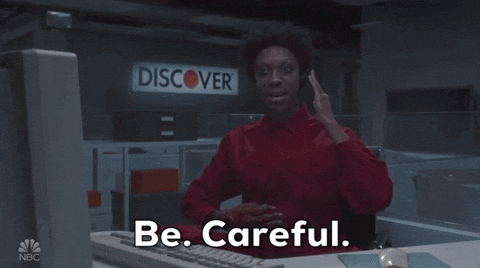 Unfortunately, there are a lot of SEO services on there that won't get any results or could even harm your website — which is why I'll show you another place I use for SEO gigs that's much more popular with a higher level of SEOs.
Especially when outsourcing link-building, you'll want to avoid purchasing spam backlinks, as this will harm your online visibility instead of improving it.
What Fiverr SEO Services Should I Use?
While Fiverr might have a few good freelancers, I recommend using Legiit.
Legiit is a place where you can find real SEO experts, used by some of the most prominent SEOs in the world.
They even have Influencer pages, so you know exactly what your favorite SEO influencers are using and can get great results.
Since the platform was built by SEOs, it also has a sky-high concentration of world-class SEOs compared to other online marketplaces like Fiverr.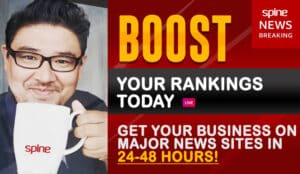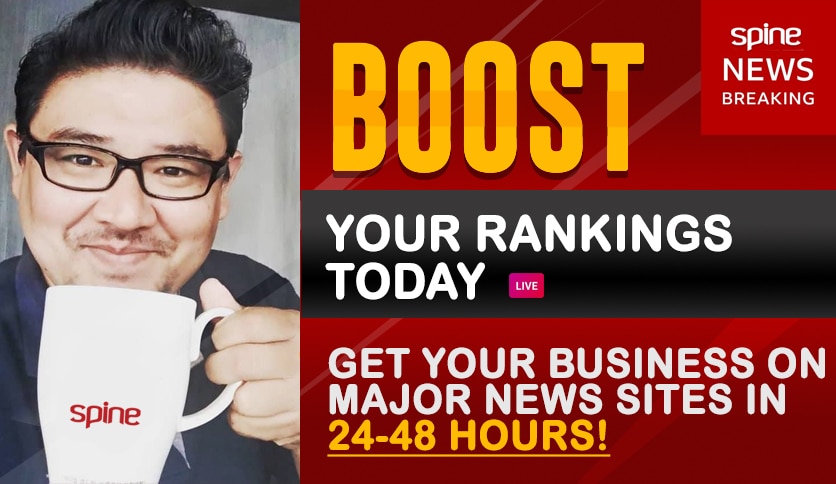 SpinePR has one of the best press-release services SEO, which can be one of the leading movers in your link-building and SEO strategy.
How it works: Nixon, the founder of SpinePR, and his team write and distribute a press release for you to hundreds of high-authority websites. Because search engines see that many high authority sites link to you, it'll increase your rankings.
Press Release backlinks are some of the most high-quality backlinks that you can get, and not many website owners can get them, which puts you ahead of the competition.
Plus, the actual press release can get a first-page ranking from some top sites, which is why it's so powerful.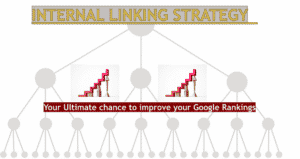 One of the best SEO gigs is the custom internal linking strategy by Amit Kumar. Internal Link building is crucial for your search engine optimization and helps:
The user experience
Search engines algorithms understand what pages are important
Search Engines finding all your pages
Amit Kumar also runs his SEO agency, so you know that your website SEO is in the best hands.
With the service, he'll give you a clear blueprint and internal linking strategy to dominate SERPs in your niche and grow your audience.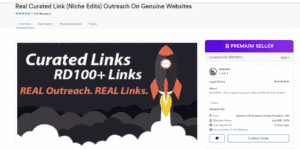 SERPWOLF has one of the most popular niche edit services on the internet.
But what are Niche Edits?
Niche edits are like a guest post, but the main difference is that they are put onto an existing page, so new content is created. However, the page has already built up Authority, so it's one of the most effective backlinks and SEO services you can get because it increases your search engine rankings.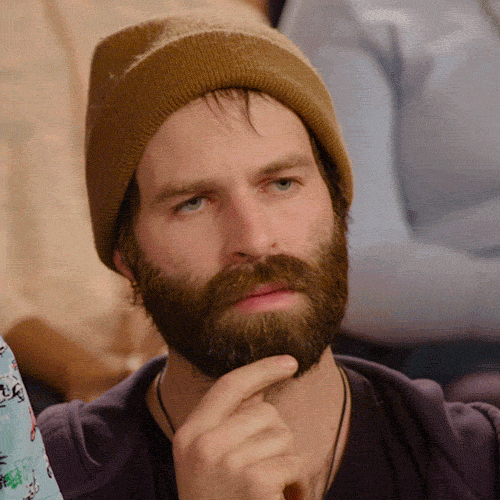 Compared to Fiverr SEO gigs, this service provider is someone who has built up an excellent reputation in the SEO industry.
He's delivered thousands of orders on Legiit, and I've also used his niche-edit services when I needed additional niche edits outside of my network.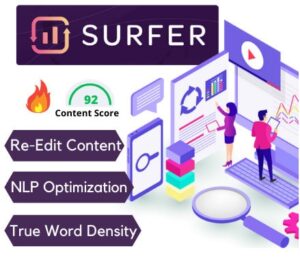 Many business owners struggle with on-page SEO, and this service can help with precisely that.
The service will help you get more traffic by optimizing your content with SurferSEO, so it's optimized perfectly to rank in search engines.
You can also find some writers on Legiit that use SurferSEO because most of the writers on Legiit do SEO for themself and clients. But AmitKumar can optimize existing content for you, and help it rank higher on search engines.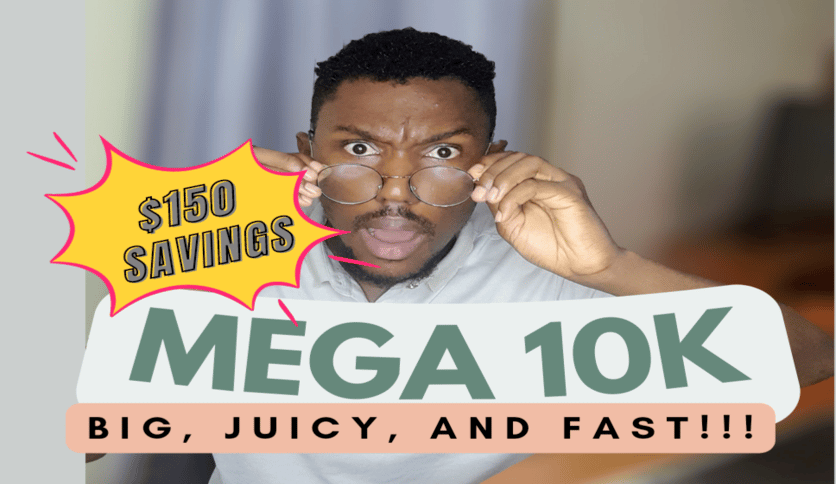 BlogCave is one of the best freelance writers on Legiit, and his articles come with SEO optimization, so you won't have to buy another optimization service after.
Content is one of the most popular SEO tasks to outsource because many business owners don't have the time for it. But you must hire someone who understands how to optimize content and write in an engaging tone.
That'll help you rank and attract customers to your business.
One of my favorite YouTube SEO services is Rank YouTube Videos On The Moon 🚀, as it helps you rank your YouTube video, and it works wonders.
I tried this for quite a competitive keyword like best keyword research tools, and I outranked massive companies like Ahrefs.
Since then I've been using this service regularly and have seen excellent growth on my channel.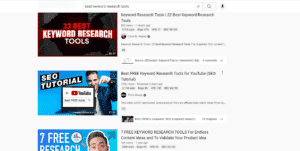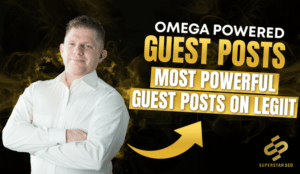 I also sell my services on Legiit, and this guest post service is much more effective than the best Fiverr SEO gigs.
Why?
The posts are made on high-quality websites with traffic and a minimum DR of 25, so you get high-authority websites.
These guest posts are actual posts on real sites, not on public websites like Medium.
And compared to guest posts on places like the Fiverr marketplace, the sites also come with traffic guarantees, so they'll impact your search engine optimization.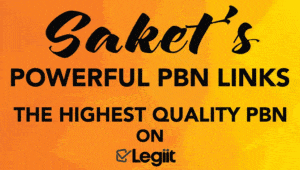 Sakets PBNs are some of the best in the industry and one of the best-selling services on Legiit.
PBNs, in general, are SEO techniques with a bad name, but when done correctly, they can get you massive results.
Saket is one of the people that does them correctly, as I'm sure you'll be able to tell by the reviews.
But you can also look at building your own PBN if you want to.
However, if you want to leave it to the experts, you can hire someone like Saket, who only has positive reviews.
The PBNs are also always following the best practices, and it's also someone I speak to a lot, like in my recent live streams on my YouTube channel.

Haro stands for Help a Reporter Out, a website where Journalists look for sources to link to.
You can sign up for HARO and reply to all the emails where Journalists look for sources.
However, this is quite time-consuming since it does take a while to get good at. HatserLinks has a popular service on Legiit that does this for you, and you'll be getting links from some of the most prominent news outlets in the world with lots of Authority.
It works because Hatserlinks will respond to the Journalists for you, and you'll get the backlinks from it.
Again, this eliminates the hassle of having to check your emails every day and pitch to the journalists, so you'll be able to focus on the parts of your business that move the needle forward.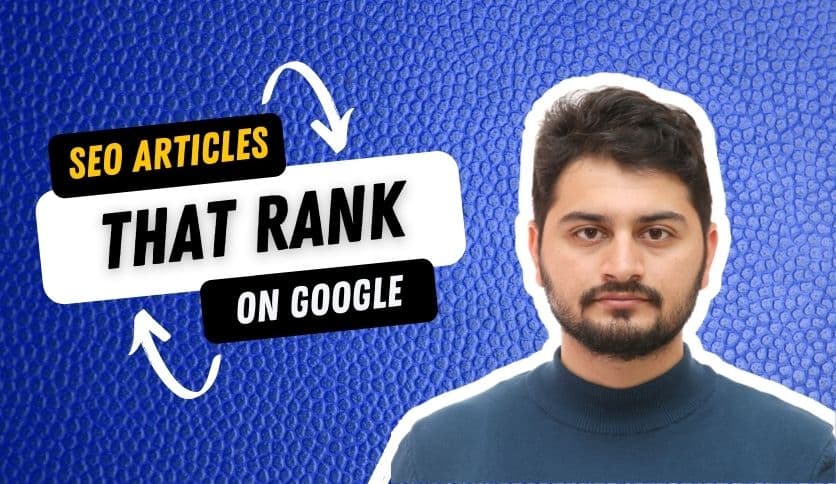 One of the SEO writing services we have used a lot too is the Premium Articles That Rank on Google by Design_Bright.
The content he creates is engaging and fully optimized to rank in search engines so that you get traffic that reads your content and converts into customers.
He also has a very effective LinkedIn service, which I've used which has helped me grow to 10,000 followers.
Design_Bright also makes sure to research extensively before so that all the information is correct.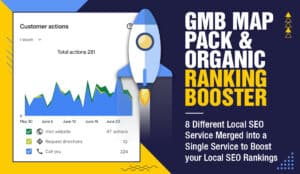 If you're trying to do local SEO, optimizing your GMB is crucial. One of the best local business search engine optimization services is the complete GMB Map Pack & Organic Ranking booster by LazyLocal SEO.
The way it works is that the package is designed to improve all your Local SEO ranking factors, such as:
Local business citations
Creating GMB Posts
Getting Web 2.0 backlinks
Creating Map Embeds
And much more.
LazyLocal SEO has already gotten over 300+ reviews for his service, and his service description has some glowing case studies.
SEO Gigs Used By Famous SEO Influencers
As mentioned in the beginning, we did want also to show you some of the SEO gigs that are used by favorite influencers. However, these aren't services by Fiverr Freelancers, as they are hosted on Legiit.

Craig Campbell is one of the biggest UK SEO influencers with a YouTube channel that has over 100,000 subscribers.
Here are some of the services he likes to use in his SEO campaigns:
Explosive Results For Your Brand
Google Knowledge Panel For Your Brand

Matt Diggity is one of the biggest SEO influencers in the world and owns a YouTube channel where he teaches people how to build backlinks and other SEO affiliate marketing.
Like Craig Campbell, he also uses Legiit services for his SEO campaigns. Here are some of the services he uses:
Premium High Authority Guest Posts
Best Managed SEO Service
Some business owners would prefer someone to completely manage aspects of their digital marketing campaigns, such as their SEO optimization.
If this is the case for you, I would like to walk you through some of the best-managed Fiverr SEO gigs so that you can grow your organic traffic without stress.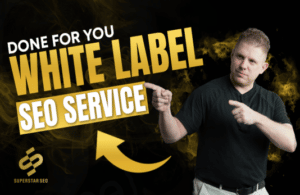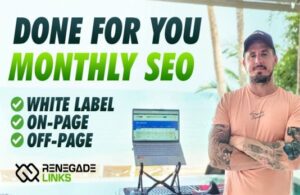 Things To Look Out For When Purchasing Fiverr SEO Gigs
I also wanted to walk you through a couple of things you should look out for when purchasing Fiverr SEO gigs so that you can find the best possible service provider.
1. Are These Real Sites?
One of the big things you want to look out for when buying SEO services is that you'll want to look out for sellers that provide backlinks from real sites.
Of course, real sites don't always have to have traffic, but if you are buying premium guest posts, you probably want to look for sites that have search rankings themselves.
Additionally, when a Fiverr seller has bad reviews that say the domain authority or some aspect of the service isn't as promised, that's something you want to steer clear of.
2. Do I Fully Understand What I'm Buying?
SEO is quite a complex topic, and the people who offer SEO services might only offer a specific backlink, not necessarily more traffic.
That's why it's always important to fully understand what you are buying, Gig Title, and the description.
To make the most out of most singular SEO gigs and generate traffic, you need to have the know-how of Strategy.
3. Can I See Samples?
If you're unsure about a writer, you can always ask them to see samples and get them to show you some of their previous work.
Even a lot of link-sellers will be able to show you some type of sample site, although, for some, they hide the URLs to protect customers from other competitors or agencies trying to steal their rankings, clients, or doing anything bad to their site. That's why many great link sellers won't show the URLs.
4. Is This SEO Gig What I'm Looking For?
You always have to understand that there is more than one factor involved in SEO, and that's why you need to pay a lot of attention to the Gig title, ass well as the description.
If you don't know what you're looking for and you just want to increase your organic rankings, it may be worth looking for an SEO consultant who can guide you in the right direction in terms of finding an SEO gig.
SEO Consulting Services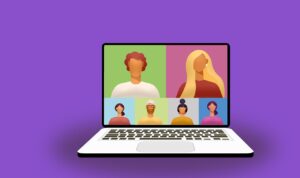 Some of the SEO consulting services we recommend are:
1 on 1 SEO Consulting by Spoggles
1 on 1 SEO consulting with Chris M. Walker
These make sense if you need someone to guide you in the right direction so that you can get started and be more efficient and effective in purchasing services from freelancers.
What Type of SEO Gigs Should I Buy?
When you're purchasing SEO gigs, it's always important to purchase the right type of service for your campaigns.
Purchasing SEO Backlinks
When looking for high-authority backlinks, you'll want to look out for four factors:
Relevance
Traffic
Authority & Power
The most common backlinks to purchase are:
Niche Edits – These are links that are placed on existing sites with Authority and will increase your rankings fast
Guest Posts – These are posts written on sites that have Authority and often also traffic with a link back to your site
Press Releases – These are high-authority links on some of the biggest sites in the world. An example of this is what we looked at earlier by SpinePR.
So What Is The Best SEO Marketplace?
When you want to rank in the Google search engine, it's important that you're working with the right freelancers.
Finding the right freelancers or gigs on Fiverr is difficult, which is why it's not used as much in the SEO industry.
The steps to a complete SEO strategy include:
Keyword Research
Off-page SEO
Technical SEO
The problem with many Fiver Gigs is that they are often not by real SEOs, but rather people who have found Fiverr on YouTube as a way to make money.
On Legiit, as we saw throughout this article, you're working with real SEO professionals that have been in the industry for years and actually do SEO.
Would You Recommend Fiverr For SEO?
Fiverr isn't one of the best online marketplaces for SEO simply because it lacks features and is mass-marketed to everyone. Other marketplaces like Legiit were founded by SEO agency owners and have then used their network to get services on the platform that:
Actually, get results
Are by known SEO professionals
Are used in their own campaigns
Besides this, it's also quite hard to tell how good a Fiverr gig is based on the listing because, as you can see below the seller doesn't have a lot of space to show what they can do.
On Legiit on the other hand, service providers can write long-form sales letters that show the results: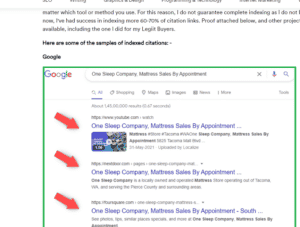 Plus, with the portfolio feature, an active Facebook community, and other features like the influencer pages, it's a lot easier to find vetted freelancers.
Another thing that separates the Legiit SEO marketplace from other websites is its strong community behind the platform.
In the Facebook group, you have direct access to the community, and its:
Freelancers
Other business owners & SEOs
The team
And you can discuss all things SEO or ask about services. The main mistake to avoid is using it as support because Legiit has a full-time support team in different time zones that can help you via the helpdesk so they don't want support requests in the group to keep it clean and valuable to everyone in the group.
You can join the Facebook group here.
Fiverr SEO Gigs: Frequently Asked Questions
Finally, I wanted to answer some frequently asked questions about Fiverr SEO gigs.
Is Fiverr good for SEO?
Fiverr isn't commonly used in the SEO industry. Most of the SEO gigs on Fiverr aren't done by experts, so most advanced SEOs like to use Legiit instead.
The freelancers on Legiit actually do SEO, so therefore you'll usually get much better results by using it.
What is the best on-page SEO service on Fiverr?
If you are looking for on-page SEO service on Fiverr, I would recommend: On-Page Optimisation – Looks Do Matter
I've used this service before, and it goes beyond the regular optimization that most freelancers do, like downloading Yoast and getting a couple of green lights.
What Part of SEO Should I Outsource?
I would recommend outsourcing the part you're not good at. So if you're good at writing content, you'd probably want to outsource the link-building or get someone to help you with your Technical SEO.
This enables you to focus on what you're good at, while getting an expert to work on the parts you usually don't enjoy.
Can I Outsource Technical SEO?
Yes, but technical SEO can be slightly more tricky to outsource. You can consider getting an audit and then implementing the steps yourself, or you can also find someone to fix technical SEO issues on Legiit.
Which SEO Freelancers Would You Recommend?
On Legiit there are a lot of freelancers that I'd recommend, but here are some of them: