Are you looking for the best SEO training course to enroll in? Are you confused about whether it is beneficial to learn SEO or not? Not sure of how much this training will cost you?
If this is you, then today is your lucky day!
The significance of Search engine optimization has continued to increase as more businesses rely on the internet to reach their customers. And there is a good reason for this: SEO has the best return on investment (ROI) when carried out correctly.
However, not all businesses can afford SEO services offered by industry experts. That is why it is becoming more important for entrepreneurs to learn this vital skill.
But how do you know that you are getting quality training and not some basic lessons without actual value?
Without further ado, let's dive right in.
What is SEO Training?
SEO training refers to the education, information, and practice that's meant to help one learn the ins and outs of search engine optimization and marketing.
Some SEO courses may be split into levels, i.e., Beginner SEO, Intermediate, and advanced SEO, while there are those that will offer you a complete package of the three in one course.
In most cases, the learning process takes time which you may not have as an entrepreneur. That is why you should enroll in an SEO training academy that offers you a complete SEO course in one package.
How much does SEO Training Cost?
There is no fixed or definite answer to this question.
While trying to find the best SEO courses online, you will come across those offered at $100, while others can go as high as $1000.
Does it mean that the more expensive courses are the best for you?
Well, not exactly.
The discrepancy in the SEO courses' pricing can be significantly attributed to the fact that there are no formal price control measures.
Thus, the value of any training is not pegged on its cost.
You will be shocked to realize that some of the relatively affordable SEO courses have the best value than the overpriced courses out there.
Our Superstar SEO Academy is a perfect fit for this scenario.
Even though our SEO training offers you the complete course of study you can find online, it is one of the most affordable.
Signs that you need SEO training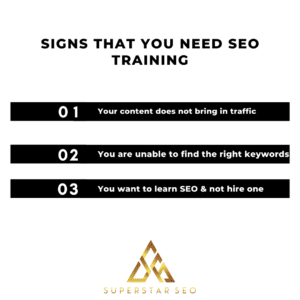 Your content strategy does not help to bring in any traffic
We all know that the essence of SEO is to generate quality traffic for a site. But sometimes, this does not happen.
Understanding the brass tacks of SEO alone is not enough. You need to put the knowledge into action and generate traffic by coming up with an effective content strategy.
If you are failing at this, then it is vital to enroll in an SEO training course.
You are unable to find the right keywords that will generate traffic
Keyword research is at the core of any SEO certification course. Why? Because any business's content marketing strategy is pegged on proper keyword research.
Do you have the knowledge to decipher things like Keyword density, search volume, CPC, and keyword
the difficulty of a keyword to ensure that you only pick keywords that you can rank for?
If not, then a search engine optimization program is necessary to beef up your SEO skills.
You are constantly creating fresh content with no impact on traffic
Does this sound like you?
You create fresh content every week for your site, but it does not add any value in traffic generated for your site?
If yes, chances are you understand the value of consistent content creation, which is a good thing, but you lack the requisite knowledge of properly going about it.
SEO training will teach you how to create fresh content and optimize it well to ensure that it ranks on search engines and attracts quality traffic.
Is it worth it to take SEO training?
Is it worth it to pay for SEO training?
Well, it depends.
If you are an SEO professional with years of experience doing SEO and with a track record of success, you probably don't need SEO training and can do without it.
But if you are a beginner and want to scale up fast and in the right way, then yes, it is important for you to become a certified SEO expert.
However, take note that an SEO certification does not make you an expert. Most people care less about your certifications when looking to hire you.
If you were a store owner looking to hire an SEO specialist, what would you care about the most:
That someone has a certificate of completion to prove that they've learned SEO?
Or
The fact that a person has ranked some sites or keywords on the first page of Google?
Exactly…
A client would care about the real-world experience and not some piece of paper to show that you are a certified SEO.
Here's a tip for you: to stay ahead of the other SEOs, you need to combine what you learn in a structured SEO program with actual practice.
Benefits of SEO Certifications
You get to learn from Legit industry experts
One of the good things about SEO training is that you are given a chance to learn from someone that knows what they're talking about.
Make no mistake.
Not everyone that offers SEO training is an expert. Some will only give you bad advice that will do more harm than good to your career.
That is why at Superstar SEO Academy, we've taken it upon ourselves to ensure the instructors are individuals with proven track records of SEO success.
An SEO course is structured, which saves time
Open a new tab right now and type "search engine optimization."
What do you get?
About 242 million search results. This is a whole lot of information on one subject.
Yes, if you take your time, you will grasp the concept of SEO from the results you get. But it will be
overwhelming to learn SEO this way and probably ineffective.
With a proper training program, there is no need for you to sift through millions of blog posts online.
All the necessary information is arranged correctly into lessons to ensure that you consume the content in a structured and easy way. This makes it faster to learn SEO and more effective.
It is cheap compared to hiring SEO specialists
It is no secret that SEO cost continues to increase as the demand also goes up.
As an intelligent entrepreneur, what would you go for:
Spend over $5000 to hire SEO consultants or pay $697 and learn everything to SEO yourself?
It's no rocket science that the latter option makes more sense.
You may also like: How To Do SEO For a New Website
Easy access to a community of SEO experts and learners just like you
Almost all SEO certification programs come with a private social group or community where students and instructors can interact.
But how does this benefit you?
One way is that you get unlimited access to expert opinions from other learners and experts for a
lifetime. Yes, the training program will end in a couple of weeks or months, but the valuable lessons you'll earn from the SEO communities will last for a long-time.
Another benefit is that it is easier to land your first client within a community of SEOs that have gone through the same program as you.
How so?
They've been through the same program, and they are confident that you have the requisite skills to make a good SEO. As a novice SEO, this is arguably the best advantage of taking SEO training programs.
Related: How To Learn SEO
Why not hire experts to take care of your search engine optimization?
But I can hire someone else to take care of my SEO, so why should I bother learning SEO?
I get where you are coming from.
It is easier to have someone else do the hard work for you. This way, you won't have to worry about
mastering the vast knowledge there is on SEO.
But listen, it's not the smartest thing to do…
As an entrepreneur, only you have a perfect understanding of what your business is all about. Consequently, no one out there can dedicate themselves to your business as much as you would.
Therefore, if you want to get the best out of SEO for your business, learning SEO yourself is no option – it is a necessity.
Again, we've already pointed out that it can be pretty expensive to hire someone else than learning it yourself.
Finding the perfect SEO training courses
There are hundreds if not thousands of sites out there that claim to provide the 'best SEO training program' – when that's not the case.
That is why you must understand what to look for in any SEO training program before enrolling. Here are some pointers to help you out:
Find a program led by someone with a proven track record of SEO results
It only makes sense to learn from someone that's been in the game for quite some time and has had success over the years.
Ask them to cite cases where they increased a site's traffic, conversions or generally helped a business to succeed online through SEO.
You wouldn't take a swimming class from someone who's not a good swimmer – what then would make you take an SEO class from someone with no tangible results to back their expertise?
Find a training program that's up-to-date with the best SEO practices
Having a proven track record is commendable – but it also has to be up-to-date with SEO industry standards and practices.
It is important to note that SEO is quite dynamic and is continuously evolving. Tactics that worked two years ago may not be the best to employ right now.
As a result, the best program should not be based on techniques that worked in the past but those working today.
Take note of absurd promises (e.g., "Rank your new site in one month")
As SEO experts, there is one thing we make very clear to our students and even clients; there is no guarantee when it comes to search engines.
Yes, we will provide you with the best learning to ensure that you can rank your sites in the long-run – but we cannot promise that you will be able to do this in a fortnight or a month.
I mean, there is no magic switch in SEO.
It's all about consistency and playing the long-game right.
If you come across any program that gives you guarantees, be wary of them. Better yet, avoid them.
The Best SEO programs in 2021
Having looked at all the brass tacks of SEO certifications, here are the best SEO training programs you can take right now.
Superstar SEO Academy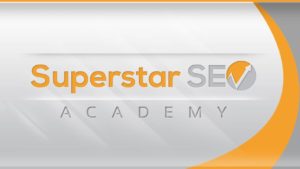 If you are looking for a one-stop solution for your SEO learning, then the Superstar SEO Academy is the perfect SEO certification course for you.
Prepared and presented by the sharpest minds in SEO, the program covers four major areas i.e.
SEO and Digital Marketing Agency owners
Small business owners
eCommerce store owners
Each area of study provides you with everything you need to succeed in SEO. Take note that, unlike other programs, the Superstar SEO Academy focuses on actionable strategies that you can use to execute a good SEO strategy for your website or those of your clients.
Price: $697
Learn more about Superstar SEO here
ClickMinded SEO Course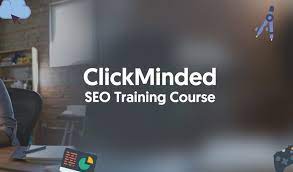 As advertised on their website, this SEO training program promises to "10X your traffic from Google" and has been used by "8,702 startups, agencies, entrepreneurs and students learning SEO to get higher rankings and more traffic."
The lessons given cover a broad scope on SEO, with topics such as mobile SEO, Local SEO, YouTube SEO, Amazon SEO, among others.
Price: $997
Google Digital garage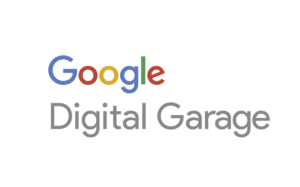 Google offers free training on subjects that can help you to increase your SEO knowledge. If you are looking to jumpstart your SEO career, then it's best to utilize the Google digital garage.
Most marketing managers, SEO companies, and experts like Dean from Backlinko do recommend this free training offered by the search engine giant.
SEMrush SEO Fundamentals course

If you are an SEO enthusiast, you know that SEMrush has one the best tools for SEO in the market. Besides the tool, SEMrush also provides a great SEO course that teaches the fundamentals of SEO. The program covers the basics, on-page SEO, technical SEO, link building, as well as local and international SEO.
Price: Free.
SEO Essentials Certification
MOZ is also a big player in SEO, and it's no surprise that their SEO training program is one of the best.
The training program includes 6 hours of instructor-led time and tests.
Price: $595
SEO training: The Short Version
Here's a quick recap of what we've covered so far:
SEO training is essential for anyone that wants to get into SEO.
The certification may not have much weight, but the skills obtained are critical. True expertise and authority in SEO come from constant practice, experience, and, most importantly, getting actual results in SEO campaigns.
You may also like: Starting an SEO Company: Everything You Need To Know