Ultimate List Of Affiliate Marketing Tools Every Marketer Should Have
Who wouldn't want to work remotely, not have to answer to bureaucratic seniors or bow to the constant pressure that comes with working a 9 to 5 job?
For most people, this is not a dream.
If you are also looking to ditch your current job to become an affiliate, it is essential to understand that your success will be significantly determined by the tools you use.
Employing the right affiliate marketing tools makes it easy for you to measure results, improve your efficiency and provide room for scalability.
To help you become a super affiliate, we've compiled a list of the best affiliate marketing tools every marketer should have. Most of the tools on our list are free, while some are paid for.
Best Affiliate Marketing tools
Websites and Landing Page Builders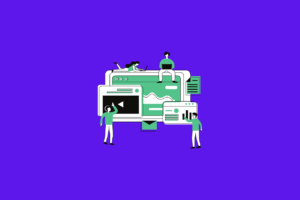 Elementor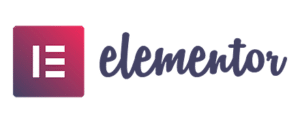 Having well-designed landing pages can go a long way in elevating your affiliate business. However, building a functional and appealing website is not an easy feat for most affiliate marketers. Until recently, website designers had to build websites from scratch, an expensive and tedious process.
But things have changed. Building a good website has become easier with the presence of advanced drag and drop page builders. With these tools, you can create a complete website in a few hours without the tiniest bit of website coding knowledge.
Elementor is arguably the best website builder out there. It is easy to use, fast, and quite affordable.
With Elementor Pro, website building is made even easier with templates. All you need to do is find a template that suits the needs of your website and change a few items – content and branding.
The best part is that it doesn't cost an arm and a leg to access Elementor Pro. Other than being a reliable affiliate marketing tool, one can also promote it as an affiliate product.
Price: Starts at $49 for their basic package
Hosting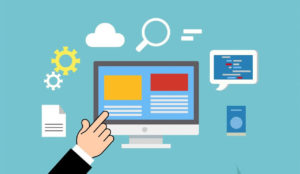 Deciding on a hosting company to work with is critical for your affiliate marketing business. The type of hosting you have will determine the speed of your website and even the security of the site.
Below are some of the hosting companies that have stood the test of time and are considered the best in the industry.
Bluehost

Bluehost is one of the hosting companies recommended by WordPress. The service offered by Bluehost is beginner-friendly, so you don't have to worry about the techy stuff involved with installing WordPress, editing .htaccess files, etc.
Also, it is affordable and reliable in terms of speed and security.
Cost: $3.95/month for the first three years once. It then renews for $8.99/month after that.
SiteGround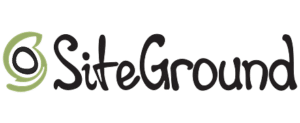 SiteGround provides tools that make it easy to manage WordPress sites. The service is affordable and secure, which are vital factors to consider when choosing a hosting company.
Cost: $6.99/month (discounted from $14.99)
You May Also Like: The Best Affiliate Programs For Beginners In 2021
Content Creation & SEO Tools for Affiliate Marketers
Content is at the heart of any successful affiliate business. Long gone are the days when you could whip together sentences and easily rank on search engines. Today, it takes a lot of research, planning, and coming up with quality writing that provides value for you to rank on search engines.
Since affiliate marketing dramatically relies on search traffic, acing your content creation is necessary. The good thing is that there are several free and paid tools that you can use to create content.
They include:
Grammarly

Grammarly is the best editing software in the market. It helps you to remove grammatical and readability errors from your work.
If you are only interested in checking for spelling mistakes, the free version will work just fine. However, for advanced editing and plagiarism checking, you will have to upgrade to the pro version.
It is a tool you cannot afford to ignore if you want to succeed in your affiliate marketing.
Cost: $11.99/month for the premium package
SEMrush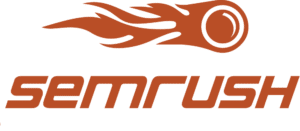 SEMrush is an advanced search engine optimization tool that you can use for your keyword research, site audit, competitor analysis, and even in your link-building efforts.
The only drawback with this tool is that it's pretty expensive.
Cost: $119.95/month for the pro plan
Ahrefs
Ahrefs serves the same functions as SEMrush in most cases.
However, if you wish to focus your efforts more on link building, then I'd advise that you go for this tool. Ahrefs provides a more in-depth analysis of gained and lost backlinks and broken links on your site.
Cost: $99/month for the lite package

Although this is a relatively new tool in the marketing space, Audit has quickly established itself as a reliable tool for marketers that want to stay ahead of the competition. With the help of this tool, you can analyze your competitors to determine what's working for them.
The best part is that Audit gives you straightforward suggestions on what you can do to beat your competitors.
Cost: $9/month
BuzzSumo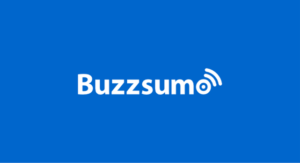 BuzzSumo is an innovative content research tool that provides data that is essential in creating relevant content. Information such as trending topics gives you the power to create content that will go viral and attract a wide audience to your site.
BuzzSumo generally provides competitive intelligence, which is critical in affiliate marketing.
Although there is a free version, it has limited functionality, which may not give you the real advantage of using BuzzSumo. You may consider upgrading to the premium version for better results, which costs $11.66/month.
Read More on Affiliate Marketing: The Best Affiliate Marketing Niches 2021
Surfer SEO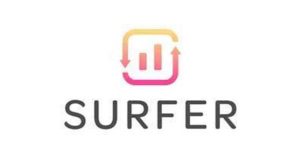 Surfer SEO is currently one of the best content editing software in the market. Surfer SEO can analyze your competitor's pages and suggest how you can improve your rankings. You can also use it for keyword research and content planning.
If you don't want to invest in buying its packages right away, Surfer allows you to utilize a 7-day free trial for only $1.
Cost: $59/month
Tracking tools 
Tracking is a critical process in any marketer's life. As an affiliate, you will need to track the performance of your campaigns, user behavior, and affiliate links. Without this, you won't know what's working and what's not working.
Though tracking and data analysis may be considered hard to do, they are crucial, and without them, you will be leaving money on the table. Below are some of the best tracking software out there:
Voluum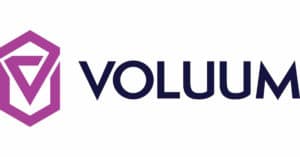 Voluum is one of the amazing tracking tools you can use. It is useful in click-tracking and managing advertisements. The best thing about Voluum is it provides real-time reports, which gives you actionable insights into your campaign.
Cost: $69/month
You May Also Like: The Best Affiliate Programs For Beginners In 2021
RED track

RED Track is also a cloud-based ad tracking software. Unlike Voluum, which is a bit techy, REDTrack is designed to suit beginners in the tracking and analytics space.
Its lowest plan costs $41/month.
Thirsty Affiliates

Thirsty Affiliates is a good fit for you if you have trouble managing several links from your various affiliate networks.
It is available in free and pro versions. To access the pro version, you will pay $49/year for every site you manage. However, the pro version offers some amazing benefits, including advanced reporting and automatic keyword linking.  
Digital Marketing tools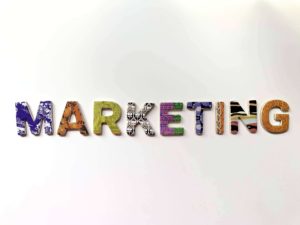 Other integral areas in affiliate business include email marketing, lead capture, and conversion, as well as social media.
With a solid email list, it is easier to market to your audience any time you want. On the other side, social media provides you with an opportunity to build and grow your audience.
When the various areas of digital marketing are combined, they form a formidable tool that can guarantee the success of any affiliate business.
Some of the amazing tools you can use in your digital marketing include:
OptinMonster

OptinMonster is a conversion optimization WordPress plugin that allows you to grow your email list by converting website visitors into subscribers.
OptinMonster works well with several CMS platforms currently in the market, including WordPress, Joomla, Drupal, and Shopify.
Another feature that stands out with this tool is that it allows for A/B testing. With this, you can experiment with different subject lines, content types, and call to action to figure out which brings the best results.
Cost: $9/month billed annually
ActiveCampaign 

One of the hectic yet rewarding areas of marketing is sending out emails. But with ActiveCampaign, the process is seamless and effective. The ActiveCampaign allows for advanced automation, which is vital in email marketing.
Also, it provides a contact management feature alongside segmentation which is crucial in audience targeting.
Cost: $9/month for an email list with 500 contacts. Prices vary with the increase of contacts.
Related: Email Subject Lines That Work –  5 Best Email Subject Lines
Hootsuite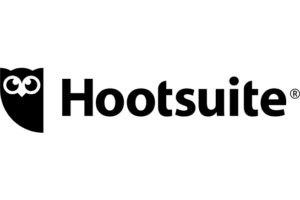 Hootsuite is a perfect tool that allows you to manage all your social media accounts in one place.
As an affiliate marketer, your social media presence is crucial for your success. With Hootsuite, you can schedule posts and monitor your social media activity across multiple platforms.
Price: $19/month for the pro version.
Outsource Your Workload – Legiit

As an affiliate, you are running a business. One way you can make your business more efficient is by outsourcing some of the work to specialists.
Doing so, will help you save your own time, and get better results overall because you have specialists working on your business.
What can you outsource?
Website design
Content creation
Link-building for SEO
Graphic Design
And more…
You get the point; you can pretty much outsource anything to grow your business while you sleep. Plus, there is even a selection of services specifically for affiliate marketing, you can check it out below.
Check Out Legiit's Selection of Services For Affiliate Marketing
Final take
Your tools of the trade have a significant impact on your productivity and results in affiliate marketing.
As a savvy affiliate marketer, ensure that you have the right tools with you as you work hard to succeed. One tool may not bring you the success you are looking for, but it will impact how quickly you get to where you want to be.