How To Increase Affiliate Marketing Sales This Year
Affiliate marketing has been on the rise in the last couple of years and makes for an excellent way to make money. 
In the US alone, spending in the affiliate marketing industry is expected to reach $8.2 billion by 2022. Naturally, most affiliate marketers want to be on the right side of this growth, but most lack the fair amount of skill and strategy needed to increase their sales.
Fortunately, you don't have to be left out just because you lack the knowledge. We have created a list of tricks and tips that can be useful in optimizing your marketing efforts and, ultimately, increase your affiliate sales regardless of your niche or brand.
Ready to learn?
Proven Strategies to Get More Affiliate Sales
Niche down 
The first step towards a successful affiliate marketing business is to find a specific niche to market to. The benefits of niche marketing include better chances of ranking and having a specific audience willing to buy the affiliate products you are promoting. 
Build trust
Everything has to start somewhere, and for affiliate marketing, it all begins with trust. You can have thousands of users visiting your website every day, but if your content lacks credibility and feels unreliable, it all boils down to nothing. 
Therefore, you have to start by building an online reputation of credibility and trustworthiness so that your readers can be inclined to buy the products you are promoting. 
It doesn't take much effort to do that- as long as you have compelling content that communicates a crystal-clear message, people will learn to trust you. Also, add a personal touch to your content by putting your smiley face on the cover of everything you're endorsing in your affiliate marketing program.  It's another excellent way to inspire trust and increase affiliate sales.
Join affiliate marketing networks 
For most publishers, affiliate programs form the foundation of their business. If you are not in any affiliate marketing program yet, then you are missing out on a chance to promote millions of products and services. Some of the reputable affiliate programs include Amazon Associates, Commission Junction, and eBay Partners. 
Related Article: The Best Affiliate Programs For Beginners In 2021
Create meaningful content for your audience
Creating quality content is vital for the success of your affiliate business. The various forms of content you can create include: 
Quality online reviews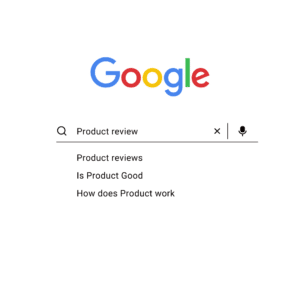 Once you have a credible reputation, start creating high-quality online reviews for your blog. 93% of customers search for online reviews before buying a product, making them a  powerful way to increase affiliate sales. The good thing about product and service reviews is that they just require your honest opinion on affiliate products, whether in an article, video, or audio recording. 
Talk about the product features, how well it solves a particular problem, and its advantages over other products.
Don't shy away from mentioning the product's shortcomings (if it has any). You don't want your review to sound so much like an advertisement- your audience has had enough of that, which is probably why they're seeking your opinion in the first place. Instead, focus your energy on providing value and expertise by making sure the review matches the product.  
'How to' content with tutorial videos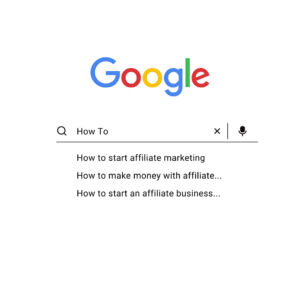 Value equals conversion, and one of the best ways to create value is to show people how a great product works (tutorial articles and videos). If you have achieved a milestone or goal using a particular product, showing your audience exactly how you did it is a great way to promote it actively. If they're reading your tutorial article or watching your video, they probably have the same problem and need the same solution- which provides a chance for you to sell to them. 
Create comparison articles and listicles
It's a natural human impulse to compare products or services before making a buying decision, something a good affiliate marketer should always take advantage of. Creating a clash between two or more products in your niche is one of the best ways to convert visitors into buyers, something you can do using comparison articles and listicles.
Such content provides your readers with all the information they need to make a purchase decision. Add affiliate links to your comparison content, and you're good to go.
Other Ways you can boost results from your content
Repurpose your existing content
Most affiliates focus on creating new content and forget that their existing content can also increase affiliate sales. Odds are, you didn't get everything right in your past content, although it performed well. So, what do you do? Do some proper research on the product the article promotes, repurpose it repeatedly until it attains its full potential, and boost your affiliate sales.
Use call-to-actions (CTAs) in your articles
Sometimes, the reader needs a little nudge to make a purchase, where CTAs come into play. These hyperlinked buttons, texts, or images redirects a reader to a sales-focused landing page and almost always convert if used correctly.
First off, you don't want to make your users feel rushed to buy a product. This is why it's considered best practice to add a CTA with affiliate links at the end of an article. However, if the blog post is long and you're unsure that all your users will reach the end, you can add one near the beginning and another in the middle.
Build a targeted email list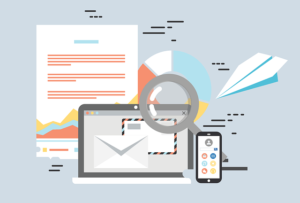 Having a long email list makes it easier to promote relevant products and services, increasing affiliate sales. The keyword here is relevant as not everyone will be interested in your emails and opinions. So, to avoid coming off as an affiliate marketing spammer, you need to come up with a targeted email list. This is basically a list of people who value your opinion and are interested in learning what you have to offer.
How do you identify such people for email marketing? 
Well, they are the sort of readers who have subscribed to your blog- and as long as you have established yourself as a trustworthy source and are always dishing out top content, you will never have a shortage of these. 
Check out some of the email marketing tools you can use to create your targeted email list in this article on the best tools for affiliate marketing. 
You May Also Like: Is Affiliate Marketing Dead? 
Leverage your social media presence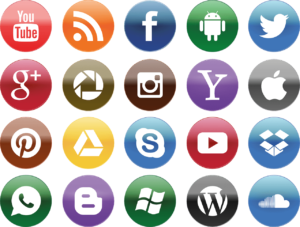 As you focus on content marketing, don't forget about the power of digital marketing. Brands and businesses alike use digital marketing to build audiences and promote content, so why shouldn't you? With social media, you have a large audience at your disposal, and you can use the many platforms to generate more action on your links and increase affiliate sales. However, don't try to conquer it all, especially if you're running your affiliate programs on your own; focus on those platform(s) where your audience is most active.
Use exit intent pop-up banners
An exit intent pop-up banner is the pop-up shown when readers are about to leave your site. They are activated when visitors click the close button and can make for a successful affiliate marketing strategy. They make for an excellent way to convert users who exit your blog posts without clicking an affiliate link.
Conclusion
Increasing your affiliate marketing sales is easier said than done, but you will eventually do it with the right level of patience and determination. 
The above are just a few tips to increase your conversion rates and become a super affiliate in 2021.