22 Free Best SEO Analysis Tools
An SEO expert without SEO tools is an expert only in theory. For an SEO professional, it is important to get more done in less time, especially when working on multiple projects simultaneously. If an SEO sits down to fetch Meta tags from various domains or review the crawling issues with the clients' websites manually, it may take forever. For savvy marketers, SEO tools are a savior when it comes to getting desired results and much-needed data – accurately, efficiently, and timely.
The world of digital marketing is oversaturated with SEO tools, and more continues to flood the market with every passing day. While there's nothing wrong with that, it can be confusing for an SEO to land on that perfect combination of SEO tools that makes their lives easier. While premium and paid SEO tools do offer advanced features, on-call support, stored data, and advanced functionality, most SEO work can be easily done just as well with free SEO tools.
In this post, we would narrow down your search for free SEO tools to the top few best free SEO analysis tools, so you don't have to. Some of these top SEO tools offer paid versions and are typically the extension of the "freemium" version. By the time you need the paid versions, you would already be cracking several retainer deals, so focus on getting started at the moment. Let's get to the list without further ado –

Audiit.io is the best free analysis tool you can find out there that's easy to use, without unnecessary clutter, and has a no-nonsense approach. The idea of Audiit.io stems from simplicity, and it does so sleekly without compromising on the functionality or the data needed by the users. It provides just the insight you need to know why you're not ranking on your focus keywords and what your immediate or top five competitors are doing better than you. The purview offered by Audiit.io is precise and accurate without the meaningless bunch of data metrics many other SEO analysis tools offer.
Metrics Audiit.io Covers 
URL word count
Keyword count
Keyword density
Keyword in Meta Data
Keyword in URL
Keyword Presence in H1 Tag
Number of Images
At Tag Attribution + Keyword Presence in URL Images
Image File Names
Top Features
Downloadable White Label Reports
Comparison of the metrics mentioned above with your URL.
Average of metrics mentioned above For Ideal Usage
Recommendation based on the current 'state' of your website.
Video Tutorials
If you're looking for comprehensive competition analysis and on-page data of any URL and want data-driven metrics of what needs to be done to rank higher on SERPs – Audiit.io is the only SEO analysis tool you'll ever need, hands down.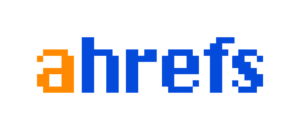 Finding and focusing on the right keywords is fundamental to SEO strategy. You can't reach your target audience even when you rank in the top position if you're ranking for the wrong keyword(s). Ahrefs' Keyword Generator is a free SEO tool that allows users to get top 100 keyword ideas from a seed keyword or phrase.
The tool also offers important data like search volume and Keyword Difficulty Scores (for the first ten ideas) along with the keyword ideas. It is a handy SEO tool when defining digital marketing strategy. Ahrefs has an extensive database of over 10 billion keywords covering over 170 countries, and the keyword ideas generated can be switched to Amazon, Bing, or YouTube depending upon users' requirements.

WordPress is a free and arguably the best content management system and publishing software. And, Rank Math is a popular free SEO plug-in for WordPress websites/blogs that helps with all things on-page and technical SEO. It is a comprehensive SEO analysis tool preferred for its easy-to-use interface and tons of features.
What can Rank Math do?
Adding Meta tags, titles, OG tags, and meta descriptions to pages and posts.
Redirecting URLs
Identifying dead links
Fixing dead links
Adding schema markup for rich snippets.
Getting to see the result of your on-page SEO efforts in advance can help you make the necessary changes to land on the results you desire. It is exactly what SERPSim helps users do. Users can simply enter URL, title, and Meta description, and the SEO tool will show how the web page would like in the search results. SERPSim will also let you know if your chosen titles or descriptions are too short or too long. It is an essential insight to avoid truncation in Google's search results.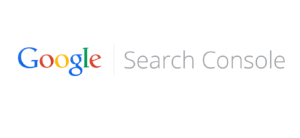 Previously known as Google Webmaster Tools, Google Search Console is a must-have for all SEOs and website owners. It is a completely free service offered by Google to help users monitor, troubleshoot, and modify how their websites appear and perform on Google's search results. It allows users to submit sitemaps, look at schema markup, rectify any technical errors, and get invaluable keyword data. Doing modern SEO without the help of information available through Google Search Console is very difficult, if not impossible.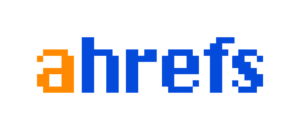 With Ahrefs Webmaster Tool, you can check your website's health and improve performance by auditing for more than 100 technical SEO issues. All you have to do is add and verify your website before getting started. This free SEO analysis tool would also provide recommendations on what can be done to improve the site's performance and what is lacking, so you get a clear picture of what needs to be fixed to rank higher. Some of its top features include –
Check the keywords your website ranks for
Identify internal linking opportunities
Locate all your backlinks
Check for over 100 SEO issues
Overview of your website's traffic statistics
Monitor your site's overall health
The only limitations are that it offers only 5,000 crawl credits monthly per project for the free version.

If you're interested in finding out what Google Bots are doing at your website, checking the website's log files might help. However, the simpler way to do it would be to use the Screaming Frog freemium version, allowing crawling up to 500 URLs. It is a desktop program that allows users to conduct comprehensive and in-depth technical audits of the website. It is a time saver for SEOs to quickly find out errors like broken links, server errors, blocked URLs, problems with titles, Meta descriptions, duplicate pages, etc.

Creating useful, informative, and value-oriented content that answers what your target audience is asking helps you establish yourself as an authority in your niche. It helps drive relevant traffic and rank higher, and Answer The Public offers great topic ideas you can transform into useful content for your blog or website.
It offers topic and keyword ideas that are not extracted from the Google Keyword Planner but generates keyword ideas from questions people ask on various online platforms like forums, social media, blogs, etc. It helps SEOs and website owners get an insight into what keywords to focus on, which topics to create content on, and what the target audience is looking for. When your content is focused on delivering value to end-users, it ranks.

It is a free keyword research tool by none other than Google and helps generate keyword ideas directly from website/URL or up to ten seed keywords. It does have its limitations, arguably in being unable to offer absolute search volumes. But, it does offer some innovative keyword recommendations you won't usually find in traditional keyword tools.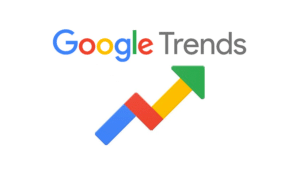 Talking about free SEO tools from Google doesn't end without mentioning Google Trends. It is a useful free tool for SEOs to find out about the popular topics currently and which topics are losing mileage. It showcases through graphical representation how popular a topic was in the past and its current standing in terms of public interest, basing on the monthly search and online traction the topic gets. Google Trends provides ideas on which topics to create content around and which topics to avoid depending on current trends.

Google's PAA or People Also Ask boxes are a good source to find topics and sub-topics for particular keywords or topics. What AlsoAsked.com does is it pulls out questions from Google PAA boxes to help users know other related keywords or topics that can be discussed in the content being created.
So, if you're creating an article on "Which Are The Best Free SEO Tools," the tool will offer inputs on what other questions users are asking or may be interested in, such as –
How can I get free SEO?
Which SEO tool is best?
What is the best SEO tool in 2021?
Which are the best SEO tools for beginner SEOs?
It helps you address your target audience's queries, improve audience engagement, rank higher, and drive organic and relevant traffic to your website.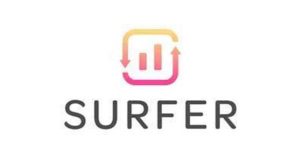 It is one of the best free Chrome Extensions for SEOs as it provides an estimate of global and monthly search volumes for any query or keyword typed in Google. In the extension's sidebar, the users can also get information like related terms and similar keywords. It helps get an on-the-go idea about keywords difficulty, do keyword research, and conduct competition analysis while still on the SERPs.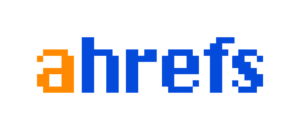 If you're looking to get SEO metrics right on your browser, Ahrefs' SEO toolbar is a decent option. It is a Firefox and Chrome extension that offers tons of SEO metrics, including generating an on-page SEO report for all the web pages users visit. The report consists of important SEO elements like OG tags, headers, titles, hreflang tags, canonicals, Meta descriptions, etc.
It also performs a range of other crucial SEO tasks like checking for broken links, highlighting nofollow links, tracing the full path of redirect chains, show Ahref's SEO metrics on the Google search page itself, etc. It is a handy tool for beginners and professional SEOs and can be used by non-tech-savvy users as well due to its simple interface.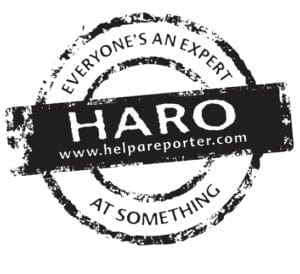 Help a Report Out is a popular free service for building killer backlinks, but its primary function is to connect news sources with journalists. It can be used as a powerful backlink builder while establishing you as an authority in your niche. So, how does it work? Journalists have questions, and they need them answered by experts on the subject.
HARO will send email to its subscribers with those questions and instructions to answer them. If the question is related to your niche, answer the question, and you can be featured in one of the top authority online publications. It is considered one of the best ways to build authoritative links on the web.
Streak is a Chrome Extension primarily used to send mass personalized emails, blogger outreach programs, email marketing, and it essentially turns your Gmail account into customer relationship management (CRM) software. It provides the users with the ability to schedule the emails, check if the receiver has opened the email, and more. Streak's freemium version is pretty powerful and comes with tons of features, which suffices most marketers' needs.
Page loading speed has lately become one of the most significant ranking factors. It is also due to changing consumer behaviors as the global attention span of internet users has decreased to just 8 seconds, as per the recent survey. Smush is a WordPress plug-in that resizes, optimizes, and compresses images. Why is it necessary? It is because large image files can potentially increase page loading speed, and if your website loads too slowly, the potential customer will move on to your competitor.
It needs to be noted here that the free version only allows up to 50 images to be optimized in one session. Keep clicking the "resume" button to continue with optimizing the next batch of 50 images.
Robots.txt is a term every SEO is familiar with because it is one of the fundamental on-page requirements. Robots.txt files let the search engine bots know what to do with web pages. If the page is not allowed in robots.txt, it means the search engine bots are not allowed to crawl the website. It is primarily used to avoid overburdening the site with requests by bots to access files or pages.
Robots.txt Generator helps in seamlessly creating a well-formatted robots.txt file within minutes. It also has an advanced version that allows users to configure custom options for various subdirectories, bots, etc.
Website owners or SEO professionals need to know about the status codes that impact their website, user experience, and impact search engine rankings. When the site shows any error, the SEO specialist can immediately identify the root cause of the issue to fix it, set 301 redirects, or install a custom 404 page.
HeadmasterSEO is a simple and free SEO analysis tool that allows users to check status codes in bulk for their URLs. The freemium version of HeadmasterSEO allows checking up to 500 URLs. Another similar tool for checking status codes is HTTPstatus.io, which allows users to check up to 100 URLs.
Site speed is one of the top-ranking factors today, and the primary reason it's important is it helps improve the site's user experience (UX). Slow-loading websites and web pages can negatively influence the rankings, user-experience and prevent conversions. Google PageSpeed Insights tool helps you check the PageSpeed score, which is an important insight to understand your website's current loading speed status. The tool also offers insights into issues that are causing the slow speed, helping SEOs identify and fix the issue quickly.
The Google PageSpeed tool interface is user-friendly and non-techy, so even non-technical users can use it fluently. The issues the tool highlights are mentioned clearly without unnecessary jargon. Once the highlighted issues are fixed, the page loading speed would improve and improve rankings.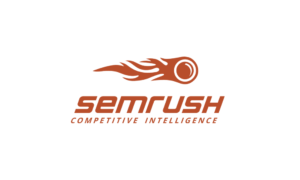 SEMrush is one of the most comprehensive SEO analysis tools out there, which also has a free version for its users. SEMrush tool offers a broad range of SEO data needed from the website to make necessary modifications, develop an SEO strategy, check current traffic statistics, gather keyword ideas, audit websites, crawl pages for errors, and do much more. While the free version comes with limitations, it offers sufficient bandwidth in terms of features, accuracy, and more to be featured on this list. Some of its top features in the freemium version include –
Perform up to 10 searches daily on its Keyword Analytics and Domain Analytics databases.
Creating and managing a single project
With SEMrush's Site Audit tool, users can crawl up to 100 pages of the URL.
Tracking the position of up to 10 keywords in the SERPs.
Check over 130 SEO and technical issues with the website.
Competitive SEO research and analysis
SEMrush helps SEO beginners and professionals get all the data they need to improve rankings, check backlinks, monitor on-page SEO health, and more. It's an all-in-one free SEO tool you can't afford to miss out on.
Merkle's Schema Markup Generator
If you want to create schema markup for your site in JSON-LD format, Merkle's Schema Markup Generator is just what you need. It is simple to use, and all you need to do is fill in the form, let the SEO tool know what kind of structured data markup you want, and attach the generated markup to your website. It's as simple as that!
The users can easily check the Schema markup's validity using Google's Structured Data Testing Tool.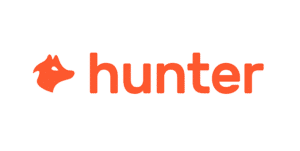 For users looking to find email addresses associated with any website, the easiest way to locate them is using Hunter.io. Free users can make up to 50 requests monthly. The tool allows the users to find a person's email address without hassles by simply entering the name and the associated website. This tool is particularly helpful for users offering blogger outreach services, email marketing, etc.
Hunter.io's Chrome Extension can be installed by users for quick access.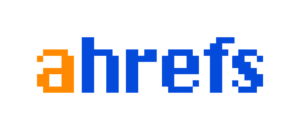 Locating and fixing broken links of a website is essential to ensure a better user experience, lower bounce rate, and improve the overall impression on the site's visitors. Ahrefs' Broken Link Checker gives users information about the top ten broken links (inbound and outbound) from a URL, subdomain, or domain. This tool can be used to –
Identify broken linking building opportunities.
Locate broken outbound links to fix it and help improve the overall user experience.
Identify broken pages on a website to help build "link authority."
It is a simple and easy-to-use SEO tool that does what it claims.
For users engaging in extensive research online and want data from webpages to be downloaded into spreadsheets at the click of a button, Scraper is the ultimate tool. It is a data mining Chrome extension that is perfect for beginners to SEO pros, as long as they are comfortable with XPath. It helps SEOs scrape link prospects directly from the search results.
For SEOs and website owners concerned about their website's security, Cloudflare can significantly mitigate the risks. It can help improve the site's loading speed while considerably safeguarding it against any malicious attacks. It is a free Content Delivery Network (CDN) that helps protect online assets by layering them with safety protocols that aren't typically available to websites. Some of the benefits of Cloudflare include –
Minification or Decluttering
HTTP/2 Protocol
Free SSL
DNS Security
Cloud Web Application Firewall
Image Optimization
Caching Browser
Load Balancing feature to improve uptime
Optimized Network Routing
AMP Real URL
Rate Limiting
Related: How To Setup Cloudflare For Beginners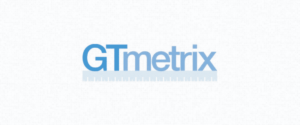 As soon as page loading speed became a ranking factor, many SEO tools surfaced to analyze loading speed and highlight issues with it, if any. If you're in the market looking for the best free SEO analysis tool to analyze your website's loading speed, GTMetrix would certainly not disappoint. Not only does GTMetrix offers an overall performance score, but it also offers insights and recommendations into what can be fixed to improve the loading speed and site's overall performance.
With nearly half of the web traffic coming from mobile phones, the websites need to be designed to be responsive and mobile-friendly. You often open a website on your mobile only to find out that it's not optimized for the small screen, impacting the chances of doing any business with them drastically. The websites that are not mobile-friendly can be difficult to navigate on smartphones' small screens.
Google's Mobile-Friendly Test offers an insight into how well the website performs on mobile devices and how the site visitors' experience would be. This free SEO tool also highlights the website's issues that need to be fixed to be more compatible with smaller screens. For example, it would let you know if the font's size is perfect or not for smaller screens, are there are any incompatible plug-ins in use, and more. These insights can greatly improve the UX of a website while providing the much-needed data needed to make the website more responsive and user-friendly.
It is one of the best SEO tools out there to track the redirection path of any URL online for free. It will also show the number of redirects in the chain, which is useful for fixing or eliminating unwanted redirects that can considerably interfere with the user experience and the page's loading speed. Also, having too many redirects in a chain leads to unnecessary crawling by Google bots. It would certainly not leave a good impression on Google. "Where Goes" will offer data about the number and type of redirects and lessen the burden of identifying the issues manually.
It is a built-in debugging tool on Chrome and helps with debugging website issues, and can be used for technical SEO audits. It has potentially endless uses, including improving web page rendering performance, fixing page speed issues, test mobile-friendliness of a website, review Schema markup, testing content pages, check resource status codes, render-blocking resources, check firsthand multi-device experiences, and more. It equips SEOs with checking any technical issues with the website almost instantly.
This SEO tool is of great use for SEOs and website owners operating multi-language or multi-country sites. It can generate hreflang tags patterns optimized for use in web pages with different country and language versions. The result this tool generates is in tune with Google's specifications, so the users can forget worries about upsetting the search giant. It is a simple tool, and all the users need to do is select language and country and enter the URLs to generate hreflang tags instantly.

Content is the backbone of any SEO strategy, and the use of duplicate content can break your strategy's spine in more ways than you can imagine. It damages reputation, attracts DMCA complaints, and more, and can impact overall brand value negatively too.
Copyscape allows users to check the content they create for plagiarism before publishing it on their website or other online properties. In SEO, the originality of the content comes before anything else. Use Copyscape to check for duplicate content. It shows only the top 10 results for free users, allowing SEOs to resolve the issues and get their SEO strategy in order.
Local SEO plays a huge role in SEO, especially for small businesses and businesses trying to rank local search terms. BrightLocal's Local Search Results Checker allows users to check the search results for any location on the planet, down to city, town, and ZIP codes. Users also get the option to change the language as per their preference and country. So, an SEO in the USA can easily see the search results for particular local search terms for Toronto, Canada, etc. If you're deeply invested in local SEO, this local SEO tool can be highly instrumental.
It is one of the top few SEO analysis tools out there, and the best part is that it's completely free to use. The insights this analytic tool offers into different areas of the site's performance, traffic, etc., helps make informed decisions about the SEO strategy. Some of the important traffic-based analytics information it offers includes traffic source, bounce rate, session length, conversions, unique visitors, users' device, demographic information of users, exit pages, traffic source, and more. The free version is pretty powerful and suffices the requirements in most cases, but for more in-depth insights and information, there's Google Analytics 360.
Keyword Hero is essentially a data-mining fuelled keyword tool that offers the information "not provided" in Google Analytics. When looking for keyword information in Google Analytics, it often shows sessions corresponding to keywords that are not shown. Keyword Hero unearths this information through its data mining and analysis capabilities. It can help you focus on a comprehensive range of keywords without missing out on any traffic-bringing search terms. Free users can analyze up to 10 URLs monthly, limited to 2,000 sessions.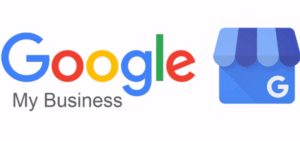 When it comes to local SEO, nothing tops the importance of your Google My Business or GMB Profile. It allows you to configure and manage how your business appears in the search results and Google maps. It is very important in Local SEO to claim, optimize, and manage your GMB profile.
Regularly updating it with new posts, contact details, business events, business hours, images of products/services, etc., allows internet users to find and know more about your business. Moreover, it provides a neutral platform for customers to leave a review online, which other users can and do check out. It is an important influencing factor that helps with improving sales and converting leads. A well-updated and highly reviewed GMB profile helps with brand-awareness and brand-building.
For SEOs, it is important to keep track of what Google is up to. It helps prepare their properties in advance or make changes, whenever necessary, to mitigate any damage a major update may inflict. Algoroo is basically a Google algorithm tracking tool and helps users track even a minor change in Google's SERP. In case there's a major change in Google's algorithm, Algoroo can provide crucial information that can hint if a major update is on the way.
In SEO, it is important to keep track of whenever your name or business is mentioned online. Google Alerts helps you monitor whenever your selected keywords are mentioned anywhere across the web. It is used to track your competitors' activities, track your business mentions, monitor online reputation, track your marketing efforts' outreach, and find valuable resources for blogs and presentations.

It is an initiative by Archive.org to show how a particular web page looked in the past. It can help determine how a dead page looked in the past to replicate it. This free SEO tool can help make necessary changes in Meta description, modify page structure, review on-page content, find old redirect opportunities, identify earlier URL structure, analyze Robots.txt, do pathing analysis, and troubleshoot a range of website issues. Wayback Machine is free to use but accepts donations to help them store massive amounts of data.
Whitespark Local Citation Finder
This tool for SEO helps find NAP (name, address, phone number) citation opportunities for your business across the web. It is highly important for businesses focusing on Local SEO as citation signals are an important ranking factor for local search rankings. This free SEO tool 2021 can help discover new citation opportunities based on competition analysis, track all your existing citations, and identify relevant citation sites for submitting your business info. Citation signals are crucial to building authority, and this free SEO tool by Whitespark can come in handy to achieve it.
Sitemaps are essential for your website because it helps Google crawlers find and navigate through your web pages with ease. It is important because Google not only ranks websites but web pages too. Using XML sitemap is easy, and all the user needs to do is feed URL and some other parameters, and XML sitemap would be available to download within seconds. The sitemap can then be uploaded to Bing Webmaster Tools or Google Search Console.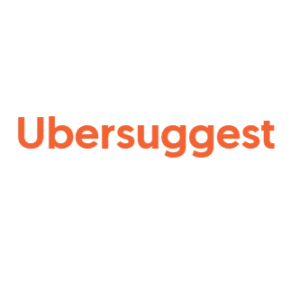 For competition analysis and getting quality keyword suggestions, Ubersuggest is an excellent SEO tool. It is a comprehensive SEO toolkit with many limitations in the free version, but it offers pretty decent and helpful insight with a neat interface. Users can simply input their focus keyword or any competition URL and get a detailed overview of monthly search volume, keyword difficulty, keyword suggestions, and more.
One of its best features is that it allows you to get "comparison" keywords, which is supposedly going to be the next big thing in SEO. The "comparisons" feature shows you "X Vs. Y" keywords, which many internet users search for and can be used for optimizing content and ranking higher.
Here, we conclude our list of a few of the best free SEO analysis tools in the SEO universe. As the list of free SEO tools in the market is practically endless, it does make sense to narrow down your search based on usage, focus, and specialization. Before we conclude, we would like to name a few free SEO tools worthy of mention and can be tried out!
Moz Local Listing Score
YoastSEO
SimilarWeb
SERP Robot
Exploding Topics
Website Authority Checker
MozBar
SEOWorkers Analysis Tool
WooRank Website Reviews
ClickFlow
Panguin Tool
SEOlyzer
Keyworddit
CanIRank
We hope this list of free SEO tools introduced you to the world outside of "premium' tools and help upgrade your SEO skills, get better results, improve rankings, and offload the additional burden in your journey to achieving success in the world of SEO.
Think we missed out something? Please don't forget to share with us in comments below which other SEO tools you use and are worth adding to this list!
Read More on SEO
If you enjoyed this article, and would like to read more on SEO, you can check out some of my recent posts below.
Keywords Everywhere Alternative
How To Do SEO For a New Website