Digital Marketing Business: How to Start And Run A Successful Agency
The digital marketing and advertising industry have massively grown from an uncertain sector that businesses did not give much thought to into one that is worth over $300 billion in the year 2020. These figures are only expected to grow as the COVID-19 pandemic has necessitated businesses to rethink their business model and focus more on e-commerce.
Therefore, it is not surprising that estimations based on the current growth rate show that the industry could be worth over $1 trillion by 2027 (1).
An industry that encompasses everyone
Today, virtually every enterprise, regardless of size, target market, or area of specialization, has no option but to invest in its digital presence.
Essentially, this means that there is a growing demand for digital marketing agencies as companies are after partners that will help them grow their customer base and establish a reputation in the market.
The good news is that you can capitalize on this ever-growing industry. Market research shows that companies are set to continue increasing their expenditure when outsourcing digital marketing and advertising services.
But, how do you go about this when you have no experience running a digital marketing agency?
Well, establishing a digital marketing agency can be quite demanding, but with the right strategies and mindset, it is a journey worth pursuing.
This article looks at what it takes to set up a digital marketing agency as a budding marketer keen on being a force in the advertising and marketing industry.
What is a Digital Marketing Business/Agency?
A digital marketing agency primarily focuses on marketing a business and its products or services via digital channels. It has become the answer to the growing influence of the internet and technology that has redefined how people interact with brands and companies.
Unlike traditional marketing companies, a digital agency does not use channels like radios, flyers, newspaper ads, billboards, banners, or posters. Instead, these channels have been replaced by internet-aided platforms such as search engines, social media platforms, Emails, and websites to market companies.
Related Article: How To Get Clients For Digital Marketing
What does a digital marketing company do? (Services offered in a digital agency)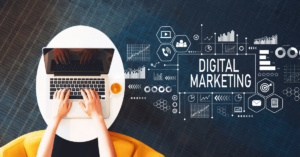 Digital marketing and advertising involve the use of multiple channels to reach out to the modern consumer with the goal of creating better awareness about a product, service, or company. Most importantly, it aims at ensuring that the targeted individuals take action that will benefit the company or brand.
This can be through enhancing brand supremacy, creating more sales, or broadening the company's customer base. In the end, digital marketing is all about ensuring that a company remains competitive in the modern business landscape by providing its customers with a better experience while meeting their objectives.
To achieve all this, a digital marketing company comes into the picture to help a company develop a robust online presence. Since there is a broad range of services to be offered, a digital marketing agency can focus on a specific service line or offer all-in-one services. The major categories of services provided in a digital agency are:
Web design and redesigning services
This involves utilizing creative web designing skills to create web pages that have the best feel, look, and functionality.
It is a forte for skilled web designers who can create a website from scratch or redesign an existing website to be fully optimized for performance.
This is often the first digital marketing service that newly established, and growing enterprises seek as it is the foundation to having an online presence.
• PPC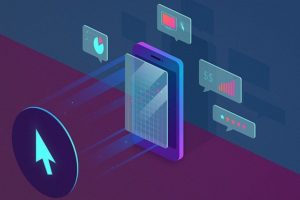 A PPC agency specializes in running high-value and paid advertisements for companies. It involves the creation of digital ads and placing them on search engines and social media channels.
Pay Per Click advertising can also involve affiliate marketing, whereby an agency running a blog or website puts links that can direct their readers to a specific company's site. The core of PPC is growing the popularity of a company and its products or services through paid traffic.
• SEO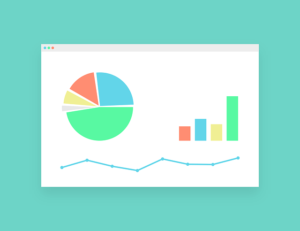 SEO is all about assisting a company in growing its online presence by optimizing its website for search engines.
The goal of SEO services is to ensure a website ranks better in search engines such as Google and Bing as the average internet user is only concerned with the first page results of their searches. By helping a company's website rank higher, the brand will be more visible and attract more sales.
Related: How To Make Money With SEO
• Content marketing
Content marketing is largely viewed as a sub-branch of SEO as part of website optimization involves generating content that is 'search engine friendly.' This is because it takes quality content to establish a company as an authority in a particular field.
Still, there are digital agencies that specialize in content creation. Their primary focus is coming up with enriching and valuable content that is informative, entertaining, and captivating. Content created for a company can be in the form of blogs, press releases, general articles, infographics, images, or videos.
• Email marketing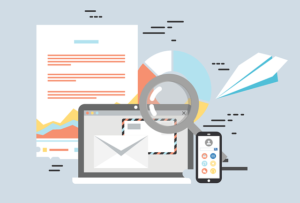 Ever since it became the norm to have an email address for personal and business purposes, mailing lists have become a marketing channel. Part of digital marketing today involves the use of emails to reach out to a particular target audience and existing customers.
This helps companies send across the desired message such as a new offer, product, or services, newsletters, and articles directly to a mailing list. The goal is to provide customers with a better experience, enhance and loyalty, and attract new potential customers.
• Social media marketing and advertising
Unless you are completely out of touch with technology and have no interest in social circles, you definitely use social media platforms.
Social medial marketing and advertising aim to take advantage of these platforms, such as FaceBook, Instagram, Twitter, TikTok, and LinkedIn, to reach a wider range of potential clients.
Primarily, these agencies are concerned with creating content suitable for each platform and using their know-how and skills to ensure it reaches the target audience.
• Video marketing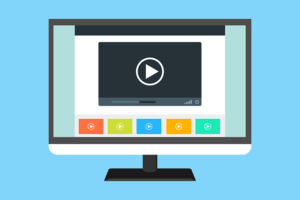 Finally, digital marketing services can never be complete without the mention of video marketing. The powerful effect that video content has on humans is the primary reason why more and more businesses are investing in video marketing.
Platforms such as YouTube have further made it easier for these videos to go viral and make a brand more dominant in the market. Particularly, Fortune 500 companies have been at the forefront of creating powerful and mindboggling videos that help establish their authority in a specific niche.
Save These Ideas To Pinterest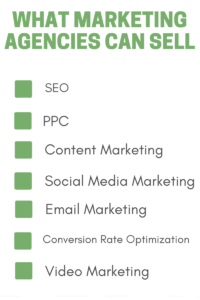 How much does it cost to start a digital marketing agency?
Now that you have a good idea of what digital marketing entails, it is easier to choose your area of specialization and have a better plan for your digital marketing agency. But, this is not enough as you need an answer to the big question – how much does it cost to start a digital marketing agency?
For a fact, there is no fixed cost to starting a digital marketing business as the total amount used depends on several factors. However, this does not have to be an expensive venture as you can get started as a small home-based business.
This is because most of the things you need can be used remotely. Therefore, you do not necessarily need a huge office space and several employees before you get new clients. Instead, you need a good blueprint for starting your digital marketing agency, the right skills, and mindset to achieve your goals.
Here, we look at the costs you should factor in when looking to establish a digital marketing agency:
• Business registration and incorporation
If you will be running a digital marketing agency that hopes to get into marketing contracts with companies is to be a registered and licensed business. The registration costs of a digital marketing business depend on your business model, where you live, and the local, state, and federal regulations.
• Permits and licenses
Business registration and incorporation is the first tune to a long dance that you will be having with the government as a business owner. You will also need permits and licenses of operation, and these are also dictated by the local, state, and federal regulations.
• IT Equipment and software
You can never run a successful digital marketing agency without the right IT equipment and software. There will be a need for physical items such as computers, cameras, microphones, headsets, printers, and other electronics.
On the other hand, you will also have software expenses as you will need a series of software applications that will ease your operations.
These could include CRM software, project management software, social media management tools, design programs & software, Ad management tools, and SEO-related software.
• Office space expenses
You need a dedicated workspace, and this could mean having to lease office space. If you choose to go down this path, you will have monthly rent, furnishing costs, and internet costs.
To save on costs, you can opt to co-share a working space with another small business or establish a home office.
• Website launch and hosting
As a digital marketing agency that wants to attract new clients quickly, you need an appealing website that provides a great user experience. Unless you are a web designer, you will have to invest in a professionally-built website and pay for server hosting so you can be found online.
• Legal, insurance, and accounting costs
Your business could also need small business insurance depending on the local and state regulations. You will also need to hire an attorney who will help you set up a business legal structure and establish contract agreements, among other legal requirements.
Finally, if you start your operations with a marketing team at hand, it is advisable to outsource accounting services as you get more clients and handle more bills.
• Miscellaneous
When starting a digital marketing agency, you will always be safe if you over-budget or put aside some money for miscellaneous costs. This will help you cover any charges you will incur as you strive to set up a workspace that allows you to focus on the marketing industry.
Need Help Pricing Your Services? Check Out The Digital Marketing Pricing Guide
How profitable is digital marketing?
Numbers do not lie, and a look at the figures from the digital marketing and advertising industry shows that the industry is on an upward trajectory.
The post-Covid-19 business landscape will see more and more businesses heavily invest in their online presence as the importance of having a robust online presence became clearer during the pandemic. This means that there will be more money available for digital marketing agencies as the industry is expected to experience one of the highest average growths in the coming years.
If you are a budding marketer concerned about how profitable the digital marketing industry is, the answer is in the numbers.
Nevertheless, if your reason for starting an agency is to get rich overnight, then you will be in for a rude shock. This is because while the digital marketing industry is very rewarding, the potential profit margins you enjoy are dependent on your agency's deliveries.
Today, every business is only concerned about its numbers and the measurable goals that determine the efficiency of a digital marketing campaign. If you can constantly meet and deliver on these goals, then you can easily sell yourself as the go-for agency that top brands deserve and command more money.
On a side-by-side evaluation, some agencies charge $500 a month for SEO campaigns, while others charge over $10,000 a month. The difference between these two agencies primarily lies in the value provided and worth of the clients they keep attracting.
So, if you want to ensure your agency makes money, you need to get invested in your business and become the best marketer around.
How do I start a digital marketing agency? – Eight simple steps
Creating a fully operational digital marketing agency from scratch is a rewarding but demanding process.
Whether you start as an individual or marketing team, you will need to invest a lot of time creating your business from the ground up. The good news is that this is a venture that you can achieve if you put your mind to it.
We go through the eight steps you need to follow if you want to create a highly sought-after digital marketing agency:
1. Knowledge is power – Begin by educating yourself
The world today favors not the genius but the individual who is ever willing to learn. If your goal is to establish a digital marketing agency, do not rush to set up the business, rather focus on learning.
By educating yourself, you get to better understand the market while you sharpen your skills. There are many ways to go about this, right from utilizing free online resources and taking online classes to attending webinars by famous marketers such as Neil Patel.
Never make the mistake of 'trying to learn while on the job' as this is the quickest way to lose valuable customers. Instead, strive to understand the core concepts of digital marketing while building your knowledge base and ability to handle varied projects.
2. Find and focus on a specific niche and target market.
A common mistake most emerging digital marketing agencies and marketers make is to try and become the jack of all trades. Trying to be a full-service firm that targets everyone is the quickest way to fail as you will overstretch your resources without having a firm foundation for growth.
The best path is choosing to focus on a specific niche and using that as your bargaining chip for selling 'expert services.' You also need to narrow down your target audience and focus on a defined target market such as real estate companies & agents or eCommerce stores in a particular city, state, or nation.
A general rule of thumb is to focus on what you do best while starting, even if your long-term goal is to become a full-service digital agency that offers a broad range of services. This is because it makes it easier to put together the right team to deliver five-star rated services and attract high-value clients. Gradually, you can start diversifying and including many people with diverse skills in your agency for more comprehensive packages.
3. Know your competitors
Another critical factor that you need to keep in mind as a marketer who is all set to start a digital marketing agency is to know your competition. The only way to achieve this is by engaging in in-depth competitor analysis, which will provide better clarity about what you are up against.
Knowing your competition makes it easier to understand their deliverables, strengths, weaknesses, pricing, and other important information. This way, it becomes easier to strategically determine how you will position and market your agency for better success.
When striving to establish your competitors, start by analyzing your immediate threat, and these are the small and local digital marketing agencies competing for a similar target market. Once you know these agencies, strive to learn as much about them as possible. This way, you will have the much-needed competitive edge when striving to outshine them in the market.
4. Establish your presence in the market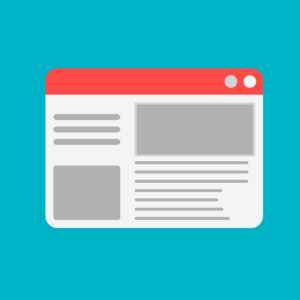 Now that you have the needed knowledge about digital marketing, the right skill-set, and information about your competitors, it is time to hit the road. Starting a digital marketing business is quite demanding as you need to do it right the first time. However, the biggest challenge is establishing the agency in the market when no one knows about it. Among the things you need to do are:
Invest in a website and domain name. This will give you the foundation to being found online and make it easy to reach out to potential clients.
Start building a social media presence. This involves creating official pages for your business on the popular social media platforms that most of your target clients use.
Be invested in email marketing, cold pitching, networking, and partnering with the right teams or agencies.
Create quality content and populate your website and social media channels with valuable information. The secret to creating valuable content is to aim at being an authority in a specific niche, which will attract the right attention.
Put into practice the best SEO techniques so you can start attracting quality traffic to your website.
5. Strive to build a portfolio and partnerships
When starting a digital marketing agency, you need to get your name out there, and the best way to do this by focusing on building a portfolio. This will not be a walk in the park since you are yet to have a client base, and it involves reaching out to potential clients with proposals they cannot say no to. For example, you can choose to offer a free or heavily discounted package to a client who needs your service.
Once you land on a client or two, strive to give them the best work possible and use the results to build your portfolio. The aim of creating a portfolio is to show potential clients that you can deliver results that will go a long way in helping them achieve their goals. Generally, a good portfolio should contain:
Well analyzed case studies
Customer testimonials
Project objectives and how they were met
Snippets of your work
An overview of how you generate leads
6. Create solid offers that are centered on your business model
People are motivated to take action when presented with an offer that answers their pressing questions. This is why your landing page should be centered on selling your marketing services in the best way possible.
Nevertheless, it would be best if you did not become a victim of your own actions by stretching the truth. Instead, reach out to the target customer by putting across a solid offer that suits your business model and is hard to ignore as it is captivating.
7. Market your agency like crazy
Now that you have a good portfolio, customer packages that echo your abilities, social media presence, and a website populated with quality content, it is time to market your agency. Make use of the network you have developed over time to grow your target base and be engaged in SMART marketing across different digital channels. Among the actions you can engage in include;
Build a mailing list and engage in email marketing and cold pitching
Join communities in the marketing industry and grow your network
Make use of social media platforms such as LinkedIn, Facebook, Twitter, and Instagram to reach out to your target market
Publish video content on YouTube and other popular channels
Make use of affiliate marketing to grow your digital agency
Put together a team of marketers to help your agency grow
8. Remain committed to lead generation and conversion
Finally, you should never give up on lead generation and conversion as a digital marketing agency. Your initial marketing efforts are to be kept alive by making it a priority always to generate leads.
You should then take this a notch higher by putting your best foot forward to convert quality leads and traffic into customers. Always keep in mind that it is your marketing strategies that will help you stay afloat for the long term.
As a digital marketing business, your ability to generate leads will also place you in a better position to serve the modern business.
This is because the core of marketing today is generating leads and attracting quality traffic to generate more sales. By proving you know how to reach out to a target market, then it becomes easier to convince your clients to trust you with their projects.
You May Also Like: SEO For Business Owners
Bottom-line
The digital marketing world is ever-evolving, and as a marketer who is out to start an agency, you must be ready to change and evolve constantly.
With advancing technology, new trends, and updated algorithms on major search engines, you need to be in touch with the latest developments.
This way, you can be confident of attracting more customers as everyone is after value above the rest.
Sources mentioned throughout the article: 
Digital marketing industry worth $1 trillion by 2027. (netimeperative)